Snow Patrol: A Hundred Million Suns
[Fiction/Geffen/Interscope]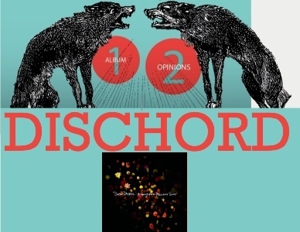 Let It Snow
By Jason Killingsworth

Listening to Snow Patrol won't put hair on your chest. Even on the band's more propulsive tunes, crunching guitars are softened with a gauzy, silvery edge. But such caveats are mostly beside the point because these Irish rockers never set out to jab a fork in anyone's eardrum. Singer Gary Lightbody has a moody streak and a beautifully expressive voice, which sounds exquisite on the band's newest record, A Hundred Million Suns. Radio playlists have given "Chasing Cars" at least a hundred million spins, but just relax for a moment and try not to hold the band's popularity against them. The slow-pulsing synthetic textures of opening cut "If There's a Rocket Tie Me To It" eventually explode into a pounding drum cadence—a tribute to Poison drummer Rikki Rockett, perhaps?—and the first of many ear-tickling choruses. One thing is clear: Snow Patrol's melodies are destined to outlive the most hardened cynic's negativity.

Make It Stop
By Austin L. Ray
That voice! It's a ridiculously gentle reminder that the time has come: that terrifying moment (every couple years since 1998) when Snow Patrol offers up a new batch of soundtrackable mush that I'll no doubt have to hear over and over, no matter how hard I try to avoid it. You see, these dudes (and I'm sure they're very nice guys) are like some bubonic plague of alt rock, omnipresent and poisonous. As head Patrolman Gary Lightbody whimpers, "I wanna bathe you in the light of day / And just watch you as the rays / Tangle up around your face and body ... The daylight seems to want you / Just as much as I want you," I find myself slipping into slumber, dreaming of a world where sentiments like these never made it out of the junior-high diaries from whence they originated. I snap back to consciousness, consumed with a frustration only Lewis Black could truly appreciate.
A Hundred Million Suns
? Ugh. More like a hundred million yawns.

Listen to Snow Patrol's "Take Back The City" from A Hundred Million Suns:
Others Tagged With