Blk Jks: After Robots
[Secretly Canadian]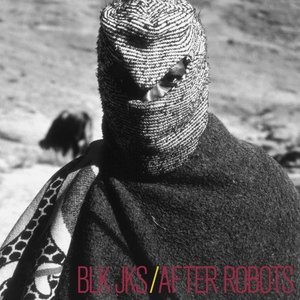 Talented South African rockers overdo it on full-length debut

Though they've taken nine years to put out an album, Blk Jks still haven't learned one of the most important lessons in music (and life): Just because you can doesn't mean you should. On After Robots, the South African band strives for a sound as vast as the continent it hails from, and succeeds, but the music's emotional impact is lost in the process—drowned in a bombastic, reverb-muddied free-for-all.
Lack of musical ability isn't the problem here; the drumming is complex, the bass bounding and the guitar blistering, and Blk Jks' fusion of dreamy Coldplay-style stadium rock, Floydian psychedelic flourishes and African pop has immense potential, but the kitchen-sink sonics are aurally exhausting. There's simply not enough contrast on this record—not enough valleys to balance its peaks; no islands on which to rest your eardrums as you careen through the river-of-consciousness musical workouts overseen by producer Brandon Curtis (Secret Machines). Track after track is slathered in layers of horns and guitars and synths until the songs underneath are no longer discernible. They might be great, but if these versions are all we have, we'll never know.

Listen to Blk Jks' After Robots on imeem.

Others Tagged With