Langhorne Slim: Be Set Free
[Kemado]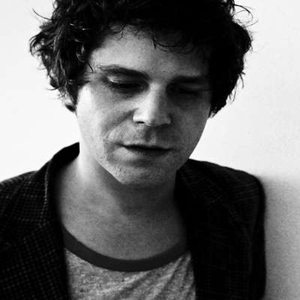 A Folky Feast
By Kate Kiefer


Remember the '70s, when folksingers like Cat Stevens wrote songs about leaving the past behind? When melodies didn't have to be complicated and one-syllable words rhymed with other one-syllable words? When almost every song was a singalong? Those were the days. On Be Set Free, Langhorne Slim perfectly captures the lyrical simplicity of bygone times with straightforward lines like, "I don't want to break your heart, but I probably will." His rowdy band dresses up hummable melodies with pianos, bells, accordions, shouts and hollers, and the production adds just enough polish to what, at heart, is a collection of folk songs. It's a modern-day Tea For The Tillerman—"Be Set Free" is Slim's "On The Road To Find Out," and "Boots Boy" ("You can have my boots boy, I don't wear them / You can have my suit, I don't care / Don't need a lot of money, don't want just anybody / I want you / Nobody but you") his "Hard Headed Woman."
Slim Pickins
By Andy Whitman

Langhorne Slim's shtick—the ramblin' folkie troubadour, with accompanying nasal yelp and requisite weather-beaten cap—is a tough act to sell. You're only competing with Woody Guthrie and the young Bob Dylan. The songs had better be good. On his third full album, Slim adds some pop sheen to the expected folkie raggedness, but Woody can rest easy, and Bob doesn't need to think twice. These are mediocre, and sometimes painfully inept, approximations of classic lovelorn folk tunes. At a short 38 minutes, the times aren't changin' fast enough.

On "Land Of Dreams," Slim opines, "Everyone has got a dream, you know what I mean / Everyone wants to see what they've never seen." Hallmark Cards, Inc. would agree. On the dour ballad "Sunday by the Sea," he drops this pearl of wisdom: "What's happened has happened, what will be we'll see." Doris Day would be proud. And on the lugubrious, overwrought title track, Slim sings, "Whether I'm right, whether I'm wrong / Time it goes by, life it goes on." Yep. That just about covers it. Slim's in love, and then out of love, and he doesn't have an original thing to say about it.
Listen to Langhorne Slim on
imeem
.
Others Tagged With