Shout Out Louds: Work
[Merge]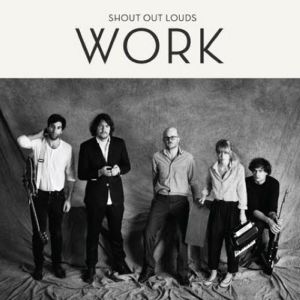 Feel-good electro-pop from Sweden—can you believe it?!
On its latest, Swedish pop quintet Shout Out Louds bring their uptempo, '80s-nostalgic style to a collection of songs perfect for that jolt you need to kick off a long road trip. Lead singer Adam Olenius' high-register vocals—which call to mind The Shins' James Mercer—meld unexpectedly well with the pumping beats, making lovely use of background vocalist Bebban Stenborg, whose sweet-sounding responses on "Fall Hard" offset the forceful rhythms, and who harmonizes deftly with Olenius on the otherwise insubstantial "Throwing Stones."
Not every song is upbeat ("Walls," for example, is about taking too many pills; and the melodies are softer and more contemplative on "Candle Burned Out"), but the pulse remains undeniably energetic. Work sometimes lacks variety, but the mostly unrelenting, feel-good rhythms and sweet vocals are sure to get your head bobbing.
Others Tagged With