William Elliott Whitmore: Field Songs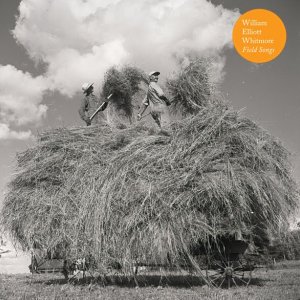 Modern folk acts have created a more accessible version of roots music, blending alt-rock and acoustic, throwing in fiddle or banjo and a raw, raspy voiced frontman. And that's all well and good. But some artists are still fundamentalists.
Taking it back to the simple sounds of a cowboy at a campfire, William Elliott Whitmore is one of those purists. There's something graceful and aged about his latest record, Field Songs. Not to say he's old by any means, but the simplicity of his music is so powerful he sounds like an old soul, far beyond his 33 years.
When he opens the album with "Bury Your Burdens In The Ground," singing, "If you've got burdens don't carry them/ just bury them in the ground/ If you're hurting don't worry I'll try to be around," you can instantly hear the resilience in voice. His pain is believable, and you can't help but want to follow his path to solace.
That's the power behind Field Songs. Whitmore's boasting bluesy vocals, sung through guitar or banjo parts, painting pictures of pain, paired with his offering of emotional refuge through the basics of nature.
"Don't Need It" plays to his Mississippi river roots. Rustic and rugged, the song's drum part pounds through as he demands a resolution, "Hand me that hammer/hand me that saw." His force builds up in his vocals, and he continues, "I'm gonna be build me a home I'm gonna build it with my hands/I'm gonna keep the rain off my head/I'm gonna keep the mosquitos from gettin' fed."
A banjo triumphantly sounds in on "Let's Do Something Impossible," as he empowers his love interest to "bet it all on one horse." And "We'll Carry On," is an uplifting track with a sweet gospel melody.
His love of the land is alive in this record as well. Birds can be heard subtly weaving their songs in and out of the tracks of Field Songs, and many of the verses pay tribute to the trees and fields Whitmore grew up on.
Through a unified blend of graceful melodies and powerful vocals, William Elliott Whitmore generates a sincere message—to reap a sweet harvest of happiness, listeners must work through the fields of pain.
Others Tagged With