Comic Book & Graphic Novel Round-Up (7/25/12)
Each week, Paste reviews the most intriguing comic books, graphic novels, graphic memoirs and other illustrated books.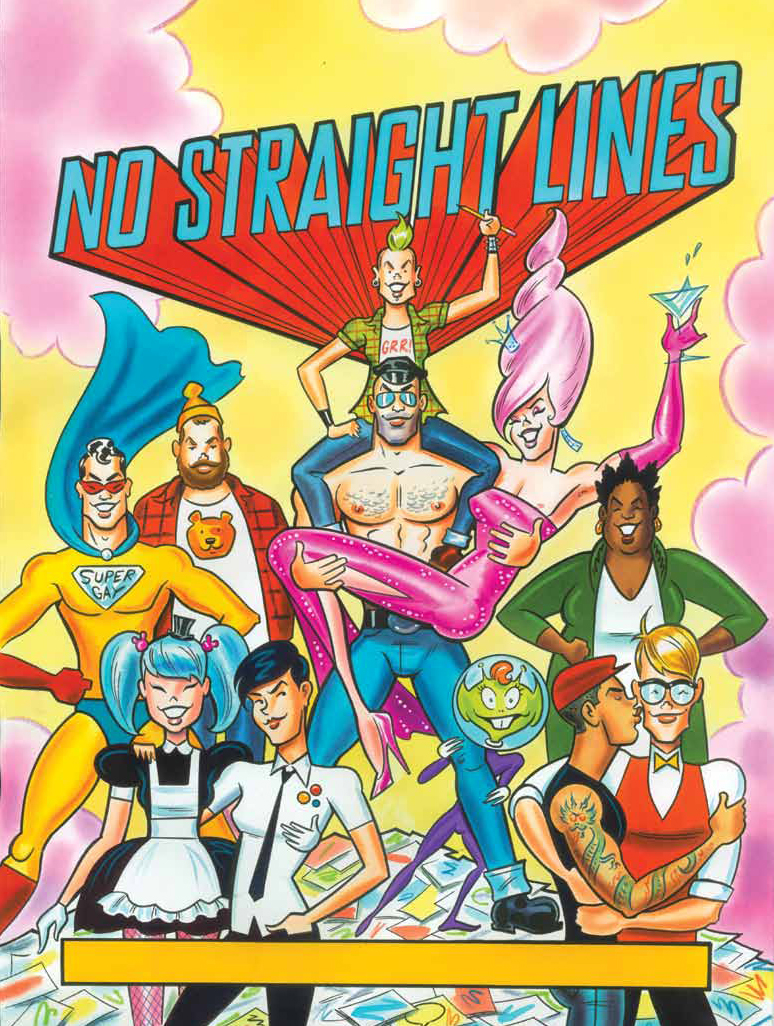 No Straight Lines: Four Decades of Queer Comics
edited by Justin Hall
Fantagraphics, 2012
Rating: 8.5
Full disclosure: I'm a straight twenty-something male, or as my gay friends call me, a breeder. (I think it's hilarious). It's with the utmost respect and admitted naiveté that I approach a book like No Straight Lines, a candid, funny, occasionally shocking assembly of underground comic snippets chronicling the gay, lesbian and transgender experience. In his forward, editor Justin Hall humbly admits that he failed to create the definitive bible of queer cartooning due to the overwhelming reservoir of material at his disposal. Even if that's true, he still tackles the Herculean task of presenting the mass spectrum of issues and emotions that chart the ambiguous defining touchstones of gay sexuality. From police persecution in the 70s to the AIDS-spurred desolation of the 80s, the universal beauty of humans striving for acceptance and freedom, from such authors as Roberta Gregory and Ivan Velez, Jr., is simply heart rending. That's not to say the entire book is an elegy of Red Cross sobriety. Playboy ribald icon Erich Sokol would applaud some of the dick and fart puns here, and they're not even from the guys. Erika Moen's hilarious 6-panel confessional "The Worst Things I've Done to My Partners During Sex" is a cringe-worthy obstacle course in bedside failure, followed with the disarming punch line "I officially apologize for ever becoming sexually active." Much of the work is crude and some of the long-form extracts feel stunted, but that's arguably missing the point. The work in this book illustrates a sweeping chronology of our generation's greatest civil conflict with all of the tears and smiles that follow. It's a fascinating read and an essential perspective historically and socially. Even if you're a breeder. (SE)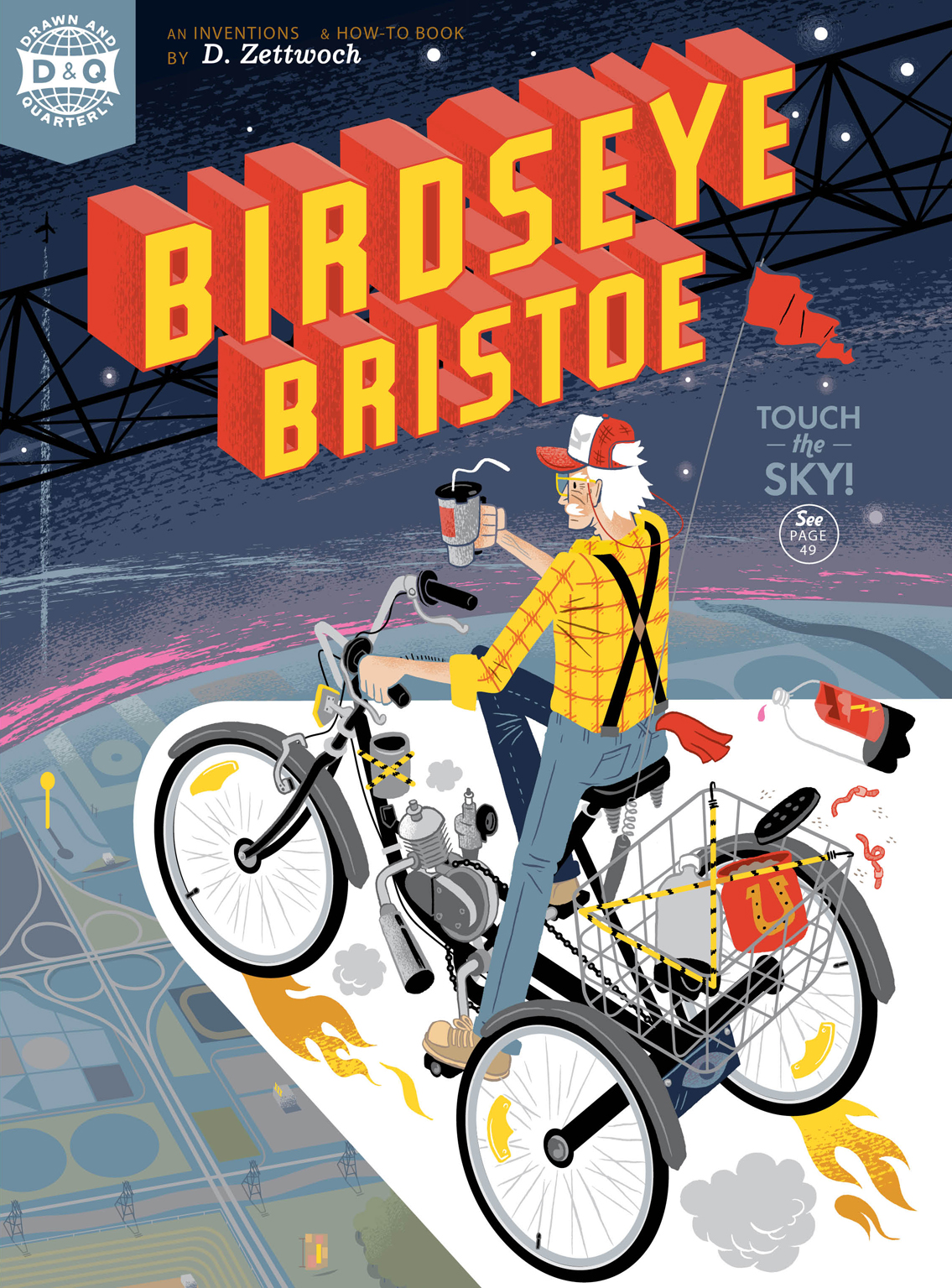 Birdseye Bristoe
by Dan Zettwoch
Drawn + Quarterly, 2012
Rating: 8.4
The clear comparison for Dan Zettwoch's graphic novel Birdseye Bristoe is Kevin Huizenga's Gloriana. Both artists have a near fetish for diagrams, a strange gift for constructing a narrative around information-focused material, and an original mind. Zettwoch's book is rendered in a very limited color palette of (red, white, and black on tan) that bleeds into the story, shaping it as well as rendering it, and, like Huizenga's, it's worth spending some time on. Ostensibly the loose tale of a summer with an odd-bird uncle, it seems to have some bigger things to say—about connection with humanity, about the homogenization of American culture, about technological hubris—but it comes at them obliquely rather than obviously, and it gives you a lot of tips about what to do with empty soda bottles along the way. It also doesn't wallow in nostalgia, and its appreciation of singularity comes from a genuine place off the interstate, not a well-paved attempt at being different. (HB)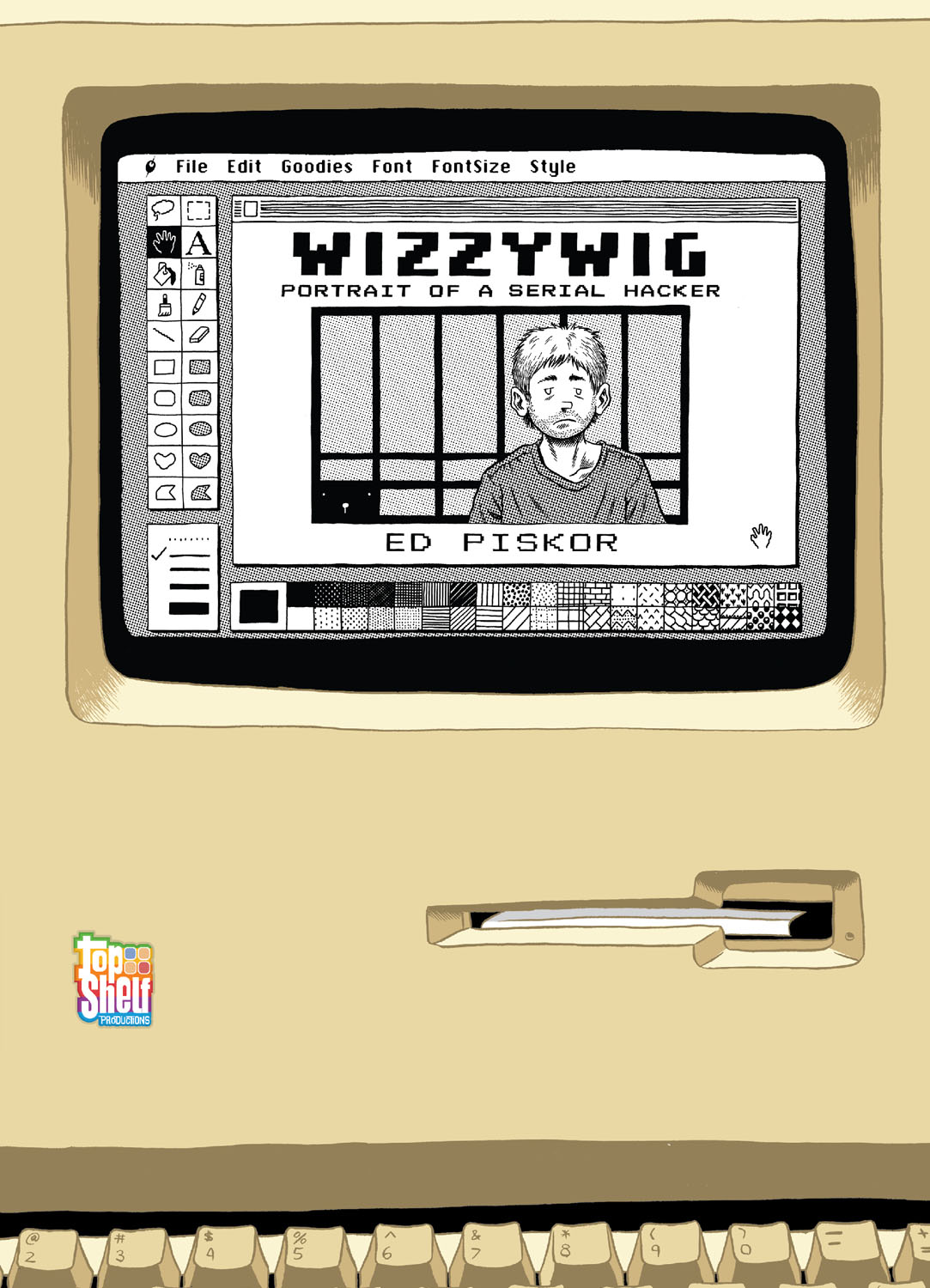 Wizzywig
by Ed Piskor
Top Shelf, 2012
Rating: 7.5
My mind still struggles to comprehend how people could get free phone calls through whistling. That's how fictional hacker Kevin "BoingThump" Phenicle begins his career of telecommunications malfeasance in Ed Piskor's first solo graphic novel. Wizzywig traces Phenicle's life from a lonely, bully-beset childhood through a hacking career that ends with a lengthy Guantanamo-style stint in a supermax prison. Piskor digs into the early days of hacking and home computing as BoingThump graduates from phone phreaking to poking through the telephone company's computers on a TRS-80. Brief how-to's on early hacking techniques make up Wizzywig's most compelling moments, but Piskor does fine character work with his central character, an emotionally distant boy genius who pays a price far greater than his crimes. Less successful are such supporting characters as the boyhood best friend turned crusading radio host or the petty local news anchor who exaggerates BoingThump's crimes and abilities for his own professional gain. Piskor keeps the story moving (the 290 or so pages fly by) but it's hard to separate his thinly-drawn fiction from the real-life people BoingThump is based on (Kevin Mitnick, Joybubbles and others). A direct testimony about the plight of Bradley Manning reminds us that illegal incarceration like that visited upon BoingThump happens in the real world, but BoingThump's fate in prison and the resultant protest feels as overblown and fanciful as the charges against him. Despite a few overly melodramatic scenes near the end, Piskor's brisk tale of crime and technology wrings excitement and adventure from hacking without devolving into cheap cyberpunk nonsense. That in itself is commendable. (GM)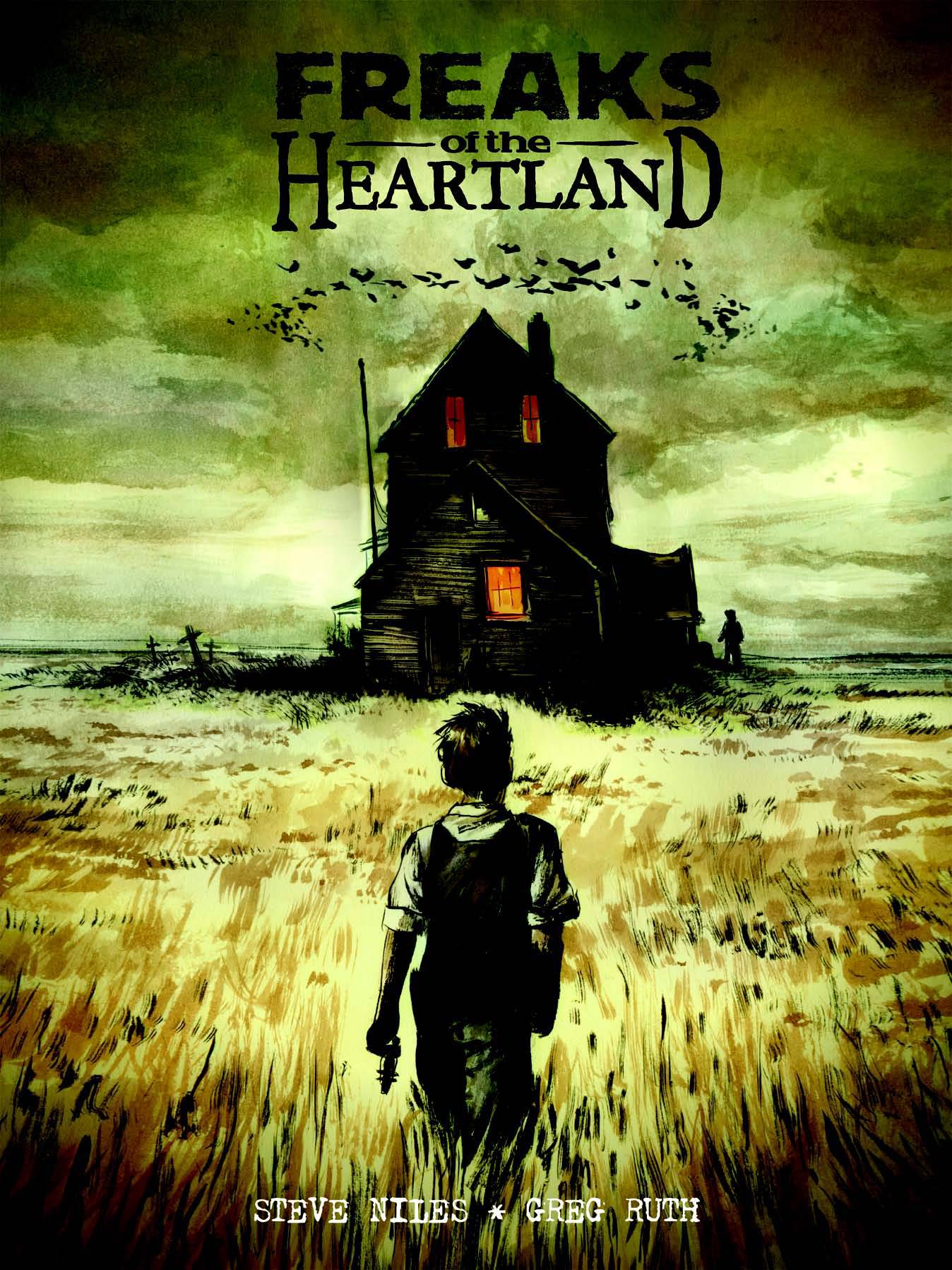 Freaks of the Heartland
by Steve Niles and Greg Ruth
Dark Horse, 2012
Rating: 5.7
The idea of making those who look different from us, even frightening, into sympathetic characters has been around at least since Mary Shelley bested her friends in a story-writing contest. This is to say that Steve Niles doesn't offer anything very new here in his comic that takes inspiration from Of Mice and Men as much as from more horror-based sources. The plot follows a fairly predictable line, and the characters, although occasionally endearing, have little depth. Niles also gives them all southern accents, despite the fact that the Heartland usually refers to the Midwest. Newly collected in a hardcover "deluxe" edition that includes sketches in the back, it's not a bad book, but it's rarely exciting, and it ends with little resolved. Greg Ruth's art is more of a selling point, painterly and full of washes and big skies. It's not necessarily a style I love, reliant as it is on scumble and scribble, but it's better executed than many other examples in the genre, and there are some standout panels. (HB)
Publish or create comics? We might want to review your work. Get in touch.
Others Tagged With