Bat For Lashes: The Haunted Man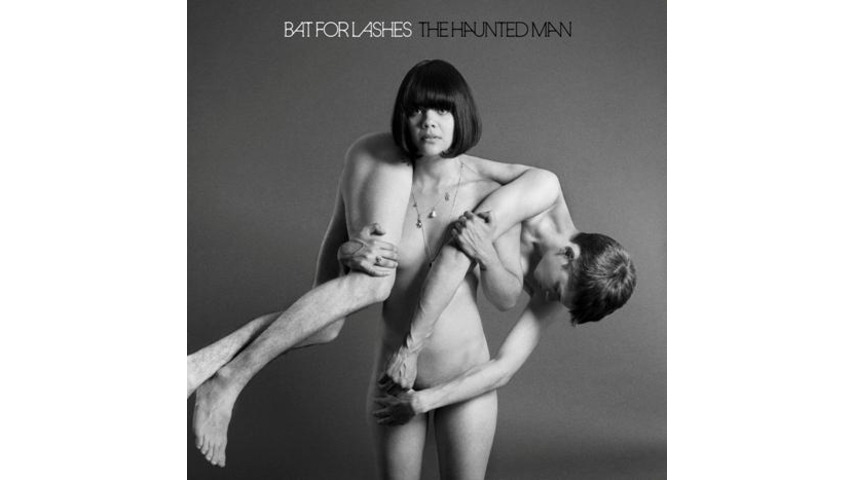 On 2009's Two Suns, Natasha Khan (aka Bat for Lashes) focused the atmospheric, folktronic quirkiness of her intriguing debut to create a sophomore album that was both a uniquely strong artistic statement and a consistently engaging LP. On The Haunted Man, Khan continues to pursue a similar approach to combining ambition and concision, but, unfortunately, the result is a disappointingly tepid album, for it seems now that Khan's ambition is less about grandiose concept albums (such as Two Suns) than it is about cashing in her credibility for more widespread acclaim.
The jarring sonics and emotional intensity of earlier cuts like "Sleep Alone" and "Siren Song" have been replaced with songs that—while still centered around Khan's strong, expressive singing voice (which resembles Kate Bush's more now than ever)—are rooted in arrangements that are frustratingly sparse and surprisingly pedestrian. While there are moments of exhilarating experimentalism (the glitchy percussion track on "Horses of the Sun," for example) and occasional bits of grasp-the-sky beauty ("A Wall"), the overwhelming majority of The Haunted Man is just drab. And nowhere is that dishwater tenor more evident than on the simplistic and maudlin "Laura" (a dismally uninviting lead-off single if there ever was one). While one must tip their hat to Khan for introducing her new record to the public with a straightforward and schmaltzy piano ballad, the sheer lack of imagination present on the track is indicative of how hollow the rest of The Haunted Man ends up feeling.
Others Tagged With