The Mountain Goats: Transcendental Youth
[Merge]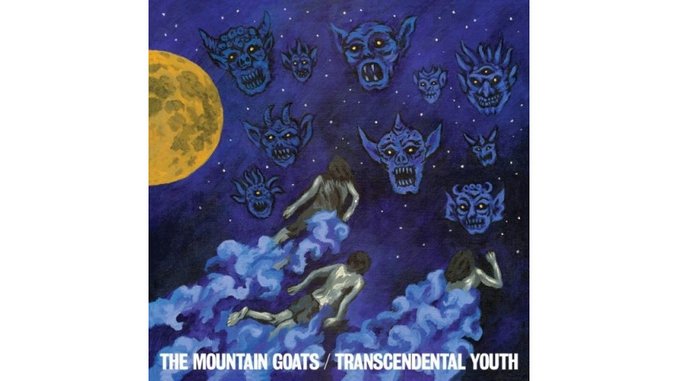 John Darnielle and his Mountain Goats have frequently been at their best while capturing characters in dark situations, usually struggling to get through. Darnielle's direct lyrics can pinpoint an emotion without limiting the utility of sharing that experience. On Transcendental Youth, the band takes us through a series of trials, flickering a light in a pursuit of something more. The album doesn't match the group's best output, but it's a strong and occasionally stunning entry.
The album offers plenty of splendid moments. The spare, piano-led "White Cedar," drawing on a symbol of eternal life or endurance, provides a memorable portrait of spiritual fortitude. The singer's epiphanic experience not only changes him, but it grows in strength, allowing him to take action ("forge my armor") even as he practices patience for an inevitable change.
"Spent Gladiator 2" manages to sound both ominous and encouraging. The singer's cynicism provides the basis for, rather than the undercutting of, the song's hope. The evocative imagery ("a village on the steppe about to get collectivized" or "a bloody-knuckled gunman still stationed on the beach") grounds the song in specific brutalities that enable not just passive resistance, but defiant assertion, like the suggestion to "spit some blood at the camera."
Darnielle continues to show the strength of concreteness in his writing. It's not so much that he writes of exact addresses or times, but that his characters think in specific, idiosyncratic ways that allows lines like "I hide down in my corner because I like my corner" to be a source of character development rather than glib comments. Other songs, though, sound too general to connect effectively. "Until I Am Whole" can't quite formalize its imagery, and the self-afflicted injury feels more like use of a trope rather than the revelation of a personal moment.
"Harlem Roulette" remains too catchy too ignore, but works best when Darnielle gives us exact settings rather than half-useful aphorisms like "the loneliest people in the whole wide world are the ones you're never going to see again" (which might be a nice compliment). These sorts of lines crop up on this album just enough to be disruptive, as on "In Memory of Satan."
That song also suffers from over-orchestration. As with the album's closing, title track, the horns tend to broaden the song too much, adding a layer of artifice that's better left disguised. On "Transcendental Youth," it overemphasizes the optimism, much the way that too sing-songy a lyric can force rhythm too far to be poetic.
The lyrical and musical breaks create enough distraction that the album never completely develops its own world to sink into. Fortunately, Darnielle's writing usually carries it, grounding his songs to keep them memorable and offer entryways back into something that continually seeks the transcendence its title suggests.
Others Tagged With