Top of the Hops: Paste IPA Challenge Winner Revealed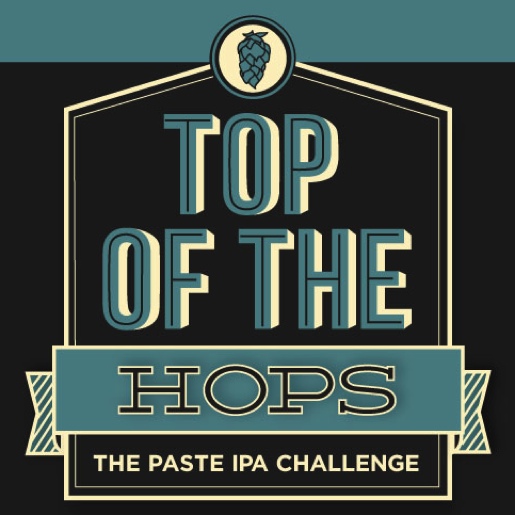 Sixty-four IPAs began Paste's Top of the Hops IPA Challenge, but there can only be one winner. After blind-tasting 60 pairs of American India Pale Ales through four rounds, four beers still had a shot at the Championship.
All 64 beers met our initial criteria—an IPA from an American brewery that was available year-round and maxed out at 7.5% ABV (meaning no Imperial or Double IPAs). Each round had seven judges, including Paste's beer-loving staff, musicians we invited in to participate and Atlanta-area beer experts like CNN beer writer Nate Berrong, Kraig Torres of Hop City and Eddie Holley of Ale Yeah!, two of Atlanta's best craft beer stores.
It's been a fun project, especially in these final rounds where all four beers were simply exquisite.
The Final Four match-ups pitted Michigan's Bell's Two-Hearted Ale against Florida's Cigar City Jai Alai in the battle for the nation's Eastern half and California's Firestone Walker Union Jack vs. Colorado's Odell IPA on the Western side of the country.
Bell's Two-Hearted Ale vs. Cigar City Jai Alai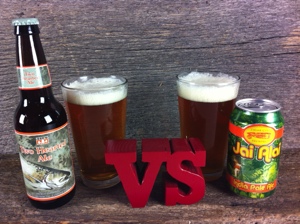 Beer A: Bell's Two Hearted Ale
City: Kalamazoo, Mich.
ABV: 7%
Beer B: Cigar City Jai Alai IPA
City: Tampa, Fla.
ABV: 7.5%
Bell's faced stiffer competition to get to the Final Four, as Jai Alai breezed through the Southeastern bracket. This was a battle of the long-established brewery (Bell's is the oldest craft beer-maker East of Colorado) vs. the young upstart Cigar City, which has seen its demand increase so rapidly that it's had to virtually pull out of most of its markets to adequately supply its homestate of Florida. It was also a match up of classic IPA style vs. something a little left-of-center, as Jai Alai has an almost mango edge to it, echoing its Florida surroundings. In this instance it was David upsetting Goliath to reach the finals.
Cigar City Jai Alai IPA wins 5-2
Firestone Walker Union Jack IPA vs. Odell IPA
Beer A: Firestone Walker Union Jack IPA
City: Paso Robles, Calif.
ABV: 7.5%
Beer B: Odell IPA
City: Fort Collins, Colo.
ABV: 7%
In our interviews with the finalists this week, brewmasters from both Firestone Walker and Odell mentioned their beer's balance—a malty backbone contrasting the usual hop profile of IPAs. And both beers are dry hopped to produce those lovely IPA aromas. Firestone Walker adds a second dry hop to the process, though, giving the beer a little extra hop kick. It was the complete package IPA—exceptional nose, exceptional balance, exceptional hop flavor from beginning to end.
Firestone Walker Union Jack IPA wins 5-2
And then there were two. Florida vs. California for a chance to be the reigning king of American IPAs. We wasted no time after the semi-final round to find the winner.
Cigar City Jai Alai vs. Firestone Walker Union Jack
IPA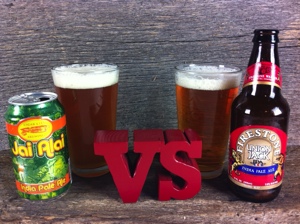 It all came down to a single vote. Seven judges, as evenly split as they could be. All seven impressed with the two finalists. We'd tasted 62 others, amazing beers like Russian River Blind Pig, Founder's Centennial, Bear Republic Racer 5 and Surly Furious. But we were confident that the right two beers were battling head to head. In the end, the winner was a beer that's used to the accolades. Firestone Walker Union Jack has won its share of IPA contests for a reason. It's simply the best IPA in America.
Firestone Walker Union Jack IPA wins 4-3
Read our full profile on the Firestone Walker Union Jack with an interview from brewmaster brewmaster Matt Brynildson.
See the whole competition unfold here: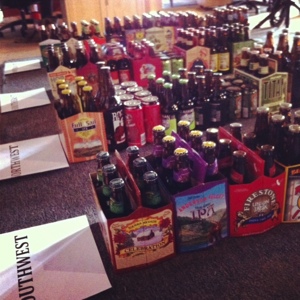 Top of the Hops: Paste IPA Challenge Intro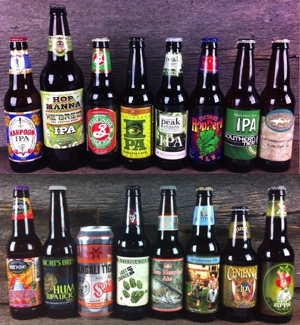 The Northeast Regionals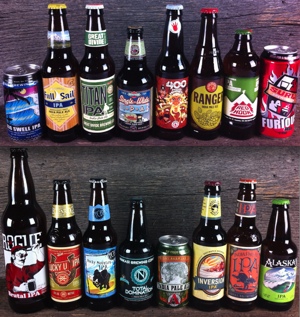 The Northwest Regionals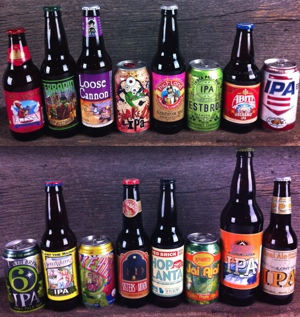 The Southeast Regionals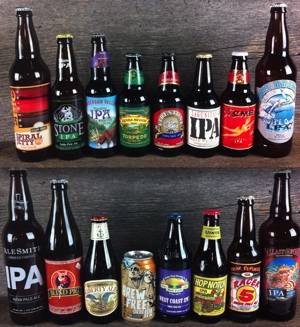 The Southwest Regionals
The final bracket (click to enlarge):
Others Tagged With