MIND MGMT: Volume One by Matt Kindt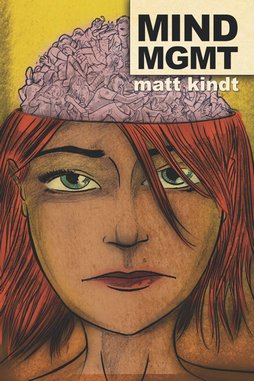 Writer & Artist: Matt Kindt
Publisher: Dark Horse
Release Date: April 23, 2013
I wonder how often Matt Kindt thinks about his comic MIND MGMT, an intricate sci-fi opus with a narrative like a Redwood Forest's root system.
I wonder if Kindt thinks up new government super-spooks when he attends the Baptisms of his baby nephews and nieces. I wonder if he imagines the secret histories of splinter government sects when a server asks his wife/girlfriend whether she would like a glass of the red house or the far superior 1991 Nero d'Avola. Or just maybe Kindt concocts elaborate cerebral superpowers as his doctor informs him that his Cholesterol looks good, but his Potassium numbers could be better.
Why do I think of these things? Because MIND MGMT reads like a comic that has had an inordinate amount of thought put into it. Kindt has created an expansive alternative history where a cabal of telepathic savants manipulates humanity for its betterment. Framed through the investigative travels of freelance writer Meru, this first volume introduces a tightly-connected framework of actions and consequences made by a rotating cast of fascinating characters. Most of these characters also happen to wield awe-inspiring powers, like the ability to reverse-empathize an entire city into murdering itself or force an airplane's human cargo to undergo mass amnesia. Kindt plants each of these human WMDs into a massive canvas that he zooms in and out of with startling grace, using a cache of literary tricks like foreshadowing and narrative confusion to let you know that he's molded something grand and wonderful, and he's not afraid to make you connect the illusive dots strewn throughout its winding trajectory.
To both his detriment and benefit, Kindt exercises strategic patience with his story. Instead of assaulting readers with a Rubik's Cube of plot, the issues gracefully present their characters through quirks and habits instead of obvious exposition. The first issue defines Meru through her empty fridge and gaping bank account, not the breakneck pursuits that follow. This leisurely pace might detract readers looking for instant gratification; MIND MGMT is a long play with long play benefits, and its ambitions kick in midway through this debut 6-issue collection. Glacial it's not, but this book falls on the side of intellectual genre rather than blockbuster revelry. This is the Rian Johnson or Duncan Jones to the Michael Bays and James Camerons.
As far as art is concerned, MIND MGMT features some unapologetically serene depictions of genocide and mutilation. With interiors washed in flowing gradients of warm watercolor hues, reading sci-fi noir has never felt so euphoric. Kindt's loose line work fits more into the indie templates of simplistic features and sketchy textures, but this unconventional approach to a hard-boiled genre is new and fetching. While it doesn't necessarily serve the pulse-thumping rhythm of an international espionage tale, it does create an absorbing aesthetic with visual detail to match the plot's rich undertones.
'Complaint' might be a strong word, but these opening six issues only touch on the scope and complexity Kindt hints at. This collection is an introduction to the mechanics and relationships that pull the giant machine emerging with every new issue, which is admittedly a major investment. But give Kindt credit: though he writes about secret government agents with the power to alter expectations and confuse reality, he's the real mastermind manipulating his readership down a rabbit hole brimming with discovery and mystery.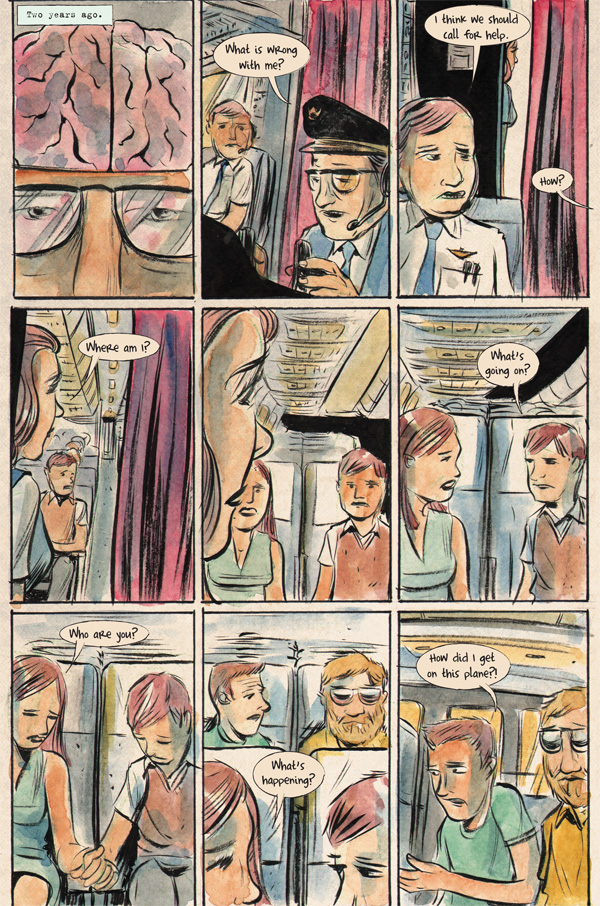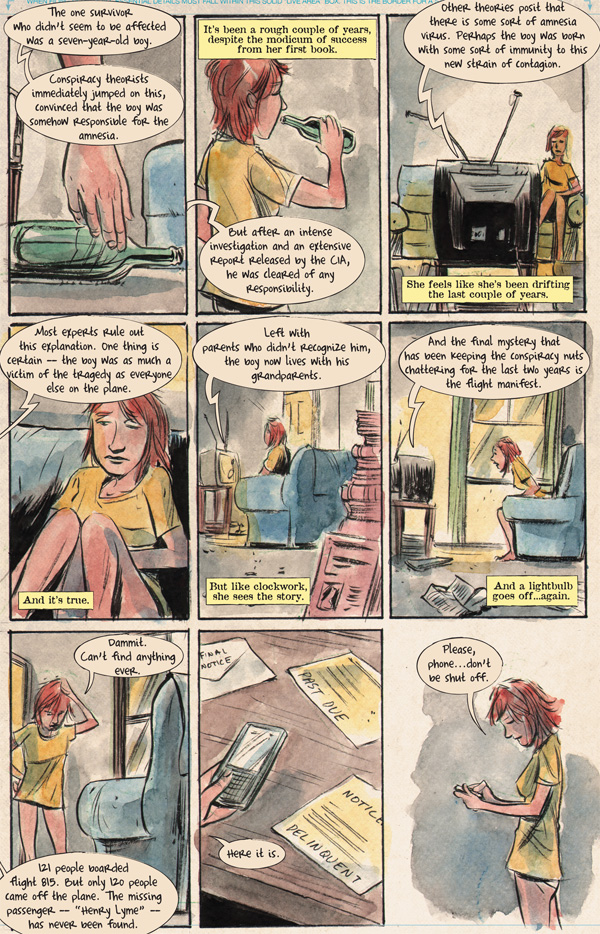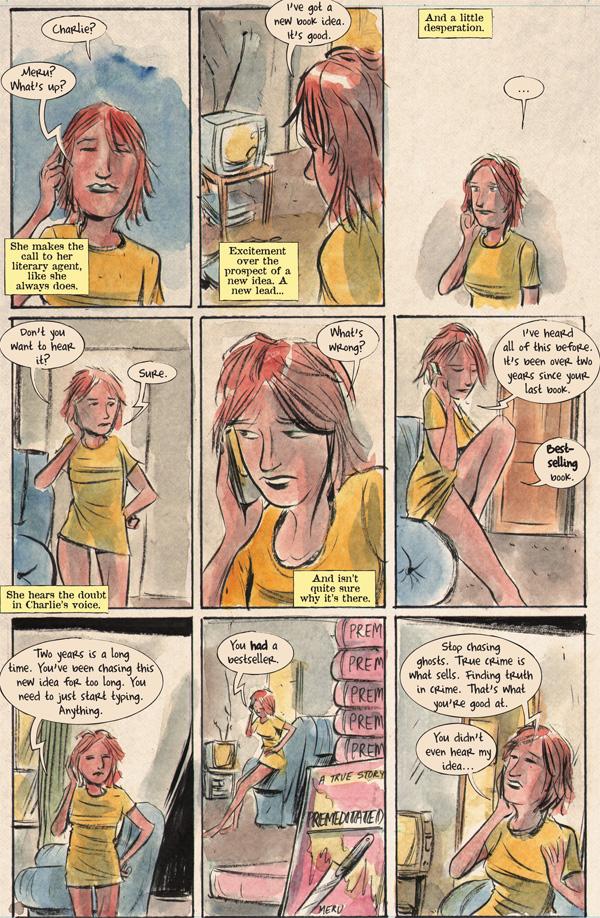 Others Tagged With