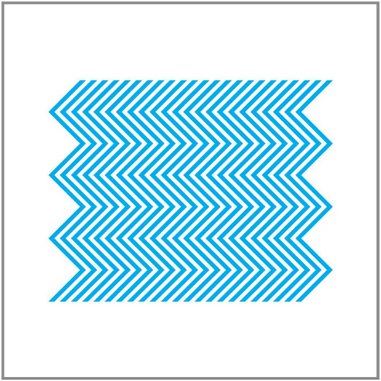 There's a case to be made that the Pet Shop Boys didn't give 2012's Elysium their all. The electropop duo's 11th album had some lyrical wit and finely tuned melodic moments, but otherwise Neil Tennant and Chris Lowe came off as if they were sleepwalking through the whole thing. It was an especial letdown coming on the heels of the previous album, Yes, one of the band's finest statements of their long career.
The strange tone of Elysium is a forgivable offense, particularly when it was revealed that the band was leaving its longtime label Parlophone. Contractual obligation albums never do tend to be an artist's finest hour. It's even easier to write it off as the Boys quickly pushed it aside in favor of the tidy and brilliant dance floor-focused Electric.
The album soars by doing what the band has done best: almost entirely ignoring current trends in club music. There's one quick nod to the grime universe that still has the UK scene in its sway on "Thursday," a delirious track featuring an appearance by UK rapper Example. It may seem like a strange intrusion, but the track is wholly the Pet Shop Boys' own what with its swarming string section and lyrical underpinning of longing. Otherwise you won't find any dubstep wobble or trap beats infecting this party. As with Yes, the duo acknowledges the symbiotic relationship that they've had with the dance music world. They spend these nine tracks responding to the upgrades in technology—the synth tones and programmed beats achieve the rare balance of feeling simultaneously modern and vintage—and the work that producers like Stuart Price, the Boys' chosen collaborator for this album, have done to push the electronic music world forward.
Price was a canny choice given his recent work with Madonna and Kylie Minogue, both artists that manifest a sex-positive atmosphere in person and in music. It's a spirit that serves Electric, as the album is nothing but id. Tennant evokes this best through some of the most devilish lyrics of his career.
The question of "Thursday" may be if an unnamed lover is staying for the weekend, but the pulsating music assures that the pair won't simply be cuddling on the couch for a Netflix marathon. "Bolshy" evokes the spirit of an illicit affair acknowledged only through charged glances and smiles, and "Flourescent" tells a lascivious tale of a serial monogamist with a penchant for famous figures. No matter what your orientation, this is one hot album.
In all reality, the Pet Shop Boys could have coasted to retirement on the wave of their earlier chart success years ago and no one would have batted an eye. But, the duo impressively join a raft of other legacy artists (David Bowie, Black Sabbath) in proving that getting older doesn't mean you have to lose your passion for creativity or, in the case of Electric, your libido.
Others Tagged With