Black Joe Lewis: Electric Slave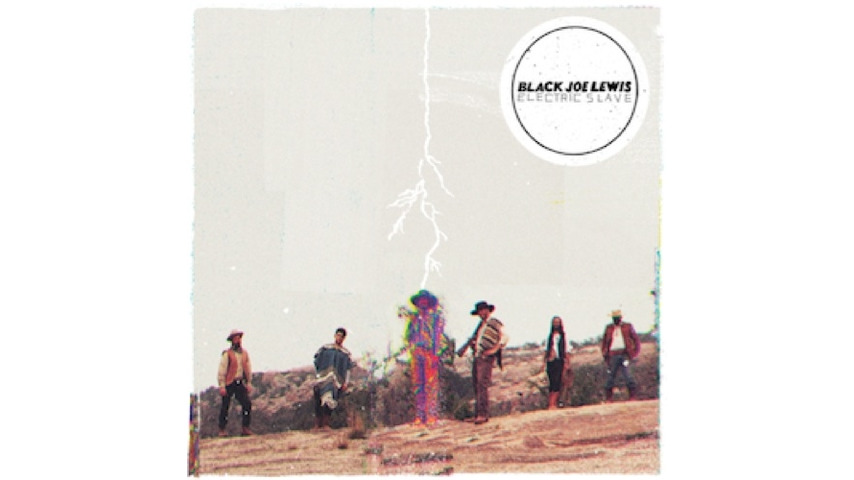 The blues hasn't reigned supreme as a musical genre for a long time, but it's given birth to many other types of music, ensuring that it will be remembered through the work of its children. It's also familiar—part of the country's shared ancestry—and there is always tragedy in the world, so the blues is never far. Last summer, bluesman Gary Clark Jr. became a festival favorite, showing a possible route from a niche to the land of increased exposure. This summer, another artist with a firm base in the blues is hoping for that type of reception: Black Joe Lewis, who is releasing his third album, Electric Slave, full of massive, hammering guitar riffs, as percussive as they are melodic.
Since debuting in 2009, Black Joe Lewis has operated at the nexus of blues and several of its relatives, including funk and rock. Electric Slave often comes closer to the '70s proto-punk of the New York Dolls or T. Rex's glam pound. The guitars are at war with their own weight, yowling away; a keyboard hammers furiously, but it's often overwhelmed. Horns play foil, or accomplice.
Lewis hasn't abandoned the shouting bluesy funk of his first two albums; he's just adapted it to be thicker and more bludgeoning. The funky touch can still be heard in the chicken-scratch flickers of "Come To My Party," or in "Dar es Salaam," which plays like a gleefully destructive inversion of the soul singer Anthony Hamilton's "Comin' From Where I'm From." But Lewis also slams together riffs like Led Zeppelin did on "Communication Breakdown," moving the blues' simple chords towards punk's fury. Lewis takes a couple unexpected detours, too. "The Hipster" evokes the Romantics' power-pop anthem "What I Like About You." And he modulates his voice on "My Blood Ain't Running Right" so that he sounds like some sort of cross between Jonathan Richman and Iggy Pop.
Electric Slave explores old forms with vigor, charting links in minutes that took years to develop. Lewis shows that one of the blues' best strategies for achieving durability and longevity was providing components that can easily be rearranged and modified.
Others Tagged With