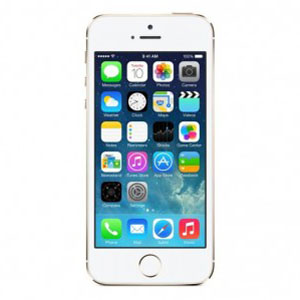 The launch of a new iPhone is not just another product release. It's not the kind of hype that can be garnered up by having celebrities endorse them or by holding ridiculously produced press events. It's a cultural event that people really do care about—a product that people are excited enough to camp out all night for. That's why when Apple launched two new iPhones, the combined iPhone sales broke 9 million and a record number of consumers sat out in the cold to make sure they acquired one first.
But is the iPhone 5s worthy of Apple's long line of flagship devices? And more importantly, was it really worth the line?
Hardware: A familiar phone with a new processor and new colors
The iPhone 5s is the flagship smartphone from Apple this year and it follows the company's established two-year cycle where major hardware changes (iPhone 4, iPhone 5, etc.) are broken up by intermittent software-focused releases (iPhone 3GS, iPhone 4s, etc.). This is the year of the latter for Apple, which has just released a stark re-imagining of its mobile operating system with iOS 7. But when it comes to how the iPhone 5s actually looks and feels in your hand, there are few immediate differences.
The primary difference is the new backs—which come in three glitzy new colors: silver, gold and what Apple calls "space gray." All three colors are gorgeous and separate this premium line of products from the fun, bubbly pastels of the 5c. You'll also notice the change in the Home button, which removes the icon and adds a ring around the button. These small changes made to the 5s are important, as they help make the phone stand out from last year's model—unlike the jump from the 4 to the 4s a couple of years ago.
The real story behind the 5s' hardware is under the hood. Although Apple often claims to sidestep the spec race that every other smartphone manufacturer participates in, the iPhone 5s' spec bump is one of the primary attractions of the update. Featuring a new A7 processor, Apple claims that the phone is now 40 times faster than the iPhone 5. While that is something of a longshot, the 5s' performance really does impress. The phone jumps in and out of apps quickly and runs the graphically intense iOS 7 likes it's nothing. While you might not always notice the benefit of the upgrade in day-to-day use, I have no doubts that the device's performance levels will hold up over the next two years.
The iPhone 5s also features two interesting technical additions that could become useful down the road. The first is what they call the M7 "coprocessor", which is a dedicated chip devoted to tracking different modes of input. Currently, the 5s uses it to know when you are driving or when you are holding the phone up to your ear. Apple also has plans to use the M7 for health and fitness tracking, which seems like a great alternative to having to wear something around your wrist all the time (and catches them up to what Samsung is doing with S Health). Apple also proudly claims that the iPhone 5s is the first smartphone to utilize a 64-bit architecture, which is an exciting place for Apple to be first at. While that may be true, it is yet another feature that goes seemingly unused or unnoticed currently.
Although you won't find a longer lasting battery or a better screen here either, what you will find is one of the best smartphone cameras on the market (arguably second only to the Lumia 1020). The new camera is still only eight megapixels, but now has a larger aperture, a secondary flash for better low light, larger pixels in its sensor and an incredibly fast burst mode. That means superb pick up and shoot photos that pretty much always look great—no expert photography skills needed.
The body of the iPhone 5s still feels as fantastic as it did last year. While not much has changed here, the build quality is still incredible and the subtle new color options give it that irresistible charm that makes you want to buy it even if you know you shouldn't. It is—quite simply—the most premium-feeling smartphone you can own.
Software: A fresh coat of paint and some long-awaited changes
The most notable changes behind the iPhone 5s is not the new colors or the little ring around the Home button—it's iOS 7. The new version of iOS is the most dramatic departure from the look of the operating system since its inception. Every single aspect of the operating system has a new look—down to fonts, buttons and even the keyboard. Every nook and cranny has Jony Ive's fresh coat of pastel-colored paint on it. Things have been changed that desperately needed revamping—such as the multitasking view and notifications—while other apps and features look different now just for the hell of it. And while much has been made of meaningless changes such as the new set of icons and the row of dots that now indicate your cell reception—for the most part, I am totally okay with that. There's no question that despite iOS' proven ability to be an intuitive and user-friendly piece of software, it's lack of graphical changes over the years have made it grown stale.
Fortunately, a lot of what Jony Ive and his software design team of dreamed up in iOS 7 feels remarkably fresh. The "flattened" icons and minimalist white background exist in stark contrast to the heavy reliance on gradients, buttons and those infamous skeuomorphic textures of previous iOS iterations. Everything in iOS 7 feels stripped down and modern—and when taken in the context of Apple's marketing schemes, it really does feel like the right fit for Apple. Apps like Messages, Camera and Safari look fantastic—and function just as well too. But iOS 7 is far from perfect.
I don't mind the slow animations that fly you in and out of apps or the blurry transparencies that are pulled straight out of the Windows Aero playbook. After all, Apple's focused sense of design keeps these visual ornaments in their place. The real problem is that with iOS 7, Apple seems to have wrongly assumed that users are moving to other platforms because iOS isn't pretty enough. Unfortunately, that couldn't be further from the truth. iOS has always been the smoothest, flashiest and most meticulous mobile operating system—at least that's how it's always been perceived to the general public. Whether it's people moving to Galaxy devices for its list of experimental features or to Nexus devices for the raw functionality of Android, the real reason people have become interested in life on the other side of the fence has everything to do with getting additional functionality—not "flat" design. And on this front, iOS 7 unfortunately offers little in the way of making your mobile life easier.
But let's start with the ways in which they have actually made living in iOS easier—starting with Control Center. Control Center is a new iOS 7 feature that lets users quickly access some of the most important toggles that were previously hidden away in settings such as flashlight, Bluetooth and WiFi. Control Center can be reached at any time just by swiping up from the bottom of the screen. What you get is a large overlay of random buttons and toggles that really come in handy when you're in a pinch. While it's nothing particularly revolutionary or visually stimulating, it's nice to see Apple admit where others were right and give people what they want.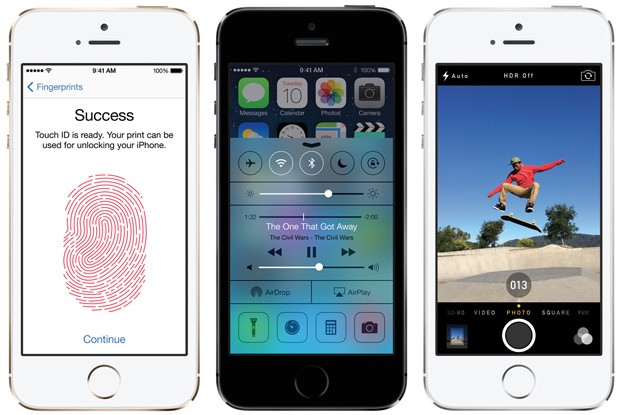 Meanwhile, multitasking also draws its inspiration from other operating systems, giving users a clearer view of open apps and how to quickly close them. The feature can still be reached by double-clicking the Home button, which will bring up a horizontally-scrolling display of all your open apps. The cool part is that it gives you a preview of where you left off in the app last above and that you can quickly just swipe up on the app to close it (thanks Palm OS!). Unfortunately, swiping away apps can be pretty finicky and even just scrolling across apps will cause some stuttering—a welcome improvement, but not perfect or as smooth as multitasking on other platforms.
For whatever reason, Apple still also hasn't quite figured out a smarter way of dealing with notifications—especially in light of how effective Android is in this particular area. The notifications in the pulldown menu are nearly worthless and banner notifications are still noticeably intrusive (despite that you can finally swipe them away). These are relatively small complaints, especially considering that multitasking and notifications are better in iOS 7 than they used to be. I'd be hard-pressed not to mention Touch ID, which lets you unlock your phone and make App Store purchases with only your fingerprint. Never mind the added security that Touch ID gives your phone—it makes unlocking your phone that much easier and works surprisingly well.
When it comes to the apps themselves, if you've replaced many of your first party Apple apps with third-party offerings, you probably still won't find many reasons to switch back. The App Store is still a mess and so is Settings. Meanwhile, Simplenote is still a better notetaker than Notes, Mailbox is still a better email client than Mail, and Yahoo! Weather is still a better weather app than Weather. These third-party apps have functionality, flexibility and design that users like myself would have a hard time giving up in exchange for Apple's minimalist offerings. In that way, Apple seems to have sold itself self a bit short with iOS 7. Take an app like Calendar, which has been totally redesigned from the ground up here. It has fantastic yearly, monthly and weekly views—with equally easy-to-use event creation. But when so many of our lives depend on a service like Google Calendar, it's rigidity to stay in the Apple circle of apps will keep a lot of people from ever actually using it.
There is plenty more that could be said about iOS 7—but in the end, Apple's unrivaled ecosystem will have no problem filling in the holes left open by some of Apple's first-party apps. As early as day one, a large majority of apps received iOS 7 updates that not implemented the basics, but even followed Apple's lead aesthetically. The App Store is home to a group of app developers that believe strongly in the platform—and that foundation still separates iOS from its competitors by a long shot.
This year has seen the release of more excellent phones than ever before and the space will only get more crowded from here on out. The iPhone 5s will surely lead the pack in 2013, but with every HTC One, Moto X, and Lumia 1020 that gets released, Apple's lead on innovation and quality grows smaller and smaller.
But Apple is still producing the best smartphones on the market—and the iPhone 5s gets a whole lot of things right. From the incredible build quality and excellent camera to the delightfully modern new operating system, there is plenty of excitement to be had when purchasing your new iPhone and I love that Apple has maintained a daring boldness that isn't afraid of taking risks as big as completely revamping their OS. After all, it's their risk-taking that got this ball rolling to begin with—so who else better to trust?
Others Tagged With