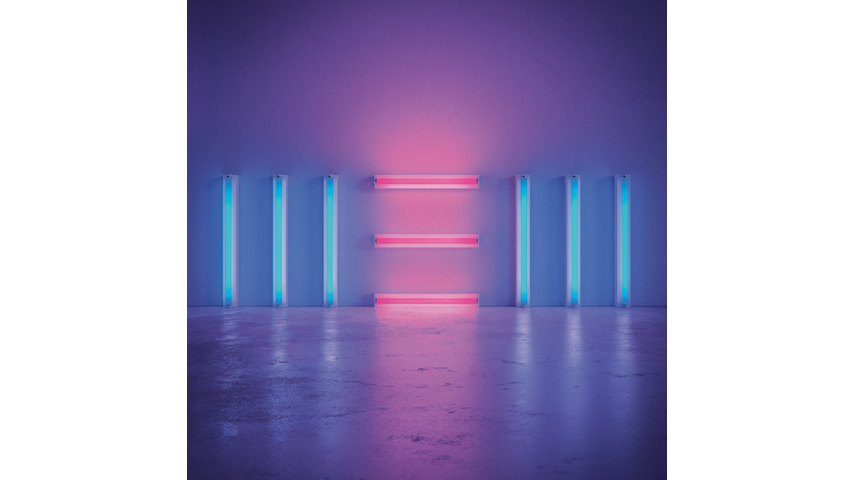 When most people reach the tender age of 64, they step silently into retirement. Maybe invest in a vacation home. Take up gardening. When he was 64, Paul McCartney launched one of the most fertile periods of his post-Beatles career. Since 2005, he's released seven records—two original classical works, one collection of jazz standards, three proper Paul McCartney albums and one released under his experimental moniker, The Fireman.
Of these, The Fireman may be the project that has borne the most fruit. Previously an outlet for electronic dance collaborations with former Killing Joke bassist-turned-producer Martin Glover (a.k.a. "Youth"), The Fireman's 2008 release Electric Arguments was a daring collection of sea shanties, weird folkers, Britpop bouncers and one of the most scalding McCartney rockers since the White Album's "Helter Skelter." Some of us suspected—or at least hoped—that this was the kind of music Paul would make if he only could tame his showman's desire to please the public with radio-friendly hits.
After all, an alias has always given McCartney cover to duck public expectations. Sgt. Pepper gave the Fab Four an alternate identity to firmly push the band out of mop top territory. The Fireman's Electric Arguments pulled Paul out of a groove he had been coasting for years—to mixed results. Even on relatively strong albums like 2007's Memory Almost Full, he kept reliving his ever-present past. Unfortunately, the past he felt most comfortable revisiting was a safe retread of glossy '80s super-hits instead of the spirit of his more adventurous '60s.
"New," the new single from McCartney's new album New, points a finger toward the future by freshening up the most magical elements of the Beatles' psychedelic period. Ringing in with a harpsichord and bouncing among sunbeams, its lyrics announce an intent to look forward while reflecting upon a time "when we were new." The song is classic McCartney to be sure…but it also features Mark Ronson's trademark horns and record scratches, and that speaks well of the collaborative approach McCartney took to this record.
Ronson is one of four producers who have given McCartney's new songs so many unexpected detours that New feels like a journey to someplace…well…new. Giles Martin, who did wonders turning Beatles classics into entirely new compositions on their 2006 Love album gives "Appreciate" a groovy dub trance treatment and saves the otherwise bland "Everybody Out There" with a closing buildup that has all the energy of a live show. Paul Epworth gives "Queenie Eye" a raw power that I'd love to hear on more of McCartney's recordings.
If there is an area where McCartney could still use some brushing up, it's in the lyrics. He steers clear of controversy or emotion or he leaves things intentionally vague—sort of a "one size fits all" approach to songwriting. It's almost as if the composer of "Eleanor Rigby" and "Maybe I'm Amazed" now looks upon words as another instrument to layer on in the recording process instead of a vehicle to move an idea or touch a heart. And that's a shame because doubtless, he has so many things he could sing about, things we all go through too. As one reviewer put it, "I'd like him to tell me, at length, what it's like to enter your seventies." As a new father, I'd like him to try capturing the bond between father and daughter.
McCartney gets close to that level of intimacy on the Ethan Johns-produced "Early Days," a track so disarmingly beautiful and subtly orchestrated that it will long be regarded as a classic among fans. "May sweet memories of friends from the past, always come to you, when you look for them," Paul sings in the third verse. "And inspiration, may it come to you time and time again." The verse puts a lump in the throat because it's honest. It's heartfelt and it captures a universal experience. Paul is singing about the Beatles, but my mind went immediately to people who have touched my own life.
Unfortunately, Paul does a little score-settling in the last verse. As someone who can appreciate that Paul's import to the Beatles is woefully understated during ridiculous John vs. Paul arguments (they were both geniuses, okay?), I agree. But the sentiment would have worked better in a separate song. An angry song, like Electric Argument's "Nothing Too Much, Just Out of Sight" or John Lennon's own "How Do You Sleep?" Show the haters who say you can't rock that you can scald them. We know you can do it.
Better yet, say nothing about it. Think of the music you haven't yet recorded as a legacy you have yet to create. Work on the lyrics. Create challenges and surprises. Let the guitars crunch a little more. Let the drums be funky. Play with genres. Shift melodies midstream. Be authentic. Be honest. Basically, do what you've started doing on New and Electric Arguments…but do more of it…because the path you're on right now is really fun.
Now 71, Paul has delivered his tightest album in years, confirming that the streak of goodness that began with Chaos and Creation in the Backyard wasn't a fluke. He's put together one of the best touring groups of the past 10 years. He's got what appears to be a wonderful new wife and had a hand in producing his son's impressive debut album. Best of all, he sounds as if he's really having fun, which is all we could hope for, considering the joy he's given us for generations.
If this is the New Paul, I can't wait to hear what's next.
Others Tagged With