Pusha T: My Name Is My Name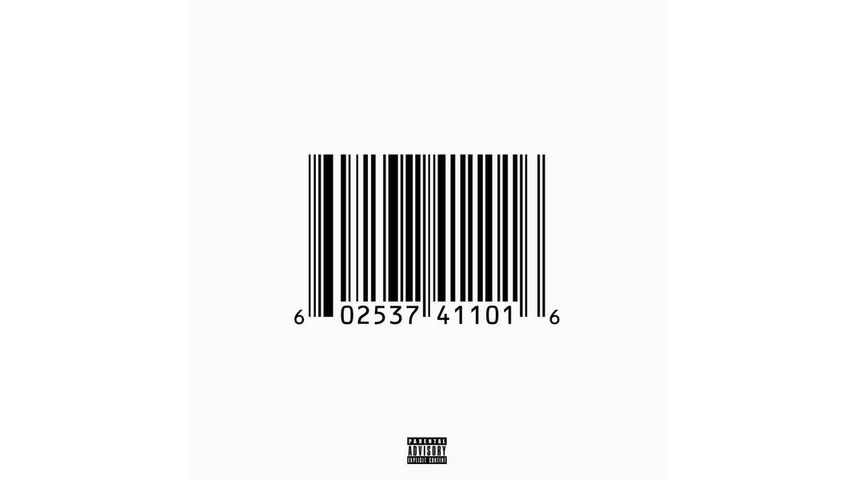 Pusha T's raps are ardent. Each bar has the ferociousness of a lion smelling the scent of fresh blood. "King Push," My Name Is My Name's first track, finds Pusha T expressing this sentiment with his opening statements, "This is my time, this is my hour, this is my pain, this is my name, this is my power."
It's an indicator that Pusha T's long-awaited debut solo LP will be packed with bravado. Among the genre's critics and online peanut gallery, Terrance "Pusha T" Thornton is widely seen as skilled raconteur, especially considering his catalog as half of cocaine co-conspirators, The Clipse. The commercial success didn't seem to follow the acclaim.
But, this is his moment in the spotlight—sans brother and former partner in rhyme, No Malice—and it's under the guise of G.O.O.D. Music general, contemporary maestro, Kanye West. Pusha T's under the impression that he deserves to be in the discussion of all-time great rappers. "The best rapper living, I know who's alive to me. The competition's all but died to me," he says on the Chris Brown-assisted "Sweet Serenade."
Pusha T proves his worth in the shrines of the Rap Game Hall of Fame on My Name Is My Name, with slick wordplay and surreal depictions of his drug-dealing past.
Sonically, My Name Is My Name is an assortment of gilded boom-bap production. The beats are rough and simple, coated with a film of luxury. Such is to put Pusha T's lyrics in the foreground and the dark mise en scenes in the background. One of the album's standout tracks, "Hold On" sees him waxing triumphant ("they praying for jail, but I mastered the pen") and features a flawless guest verse from Rick Ross, piano licks pulled from the soul of Baptist churches deep in the south and Kanye West wailing unintelligibly in the background. Strangely, West's Autotune-tinged rendition of scatting neatly ties the song together.
Hip hop's golden child Kendrick Lamar makes an appearance on "Nosetalgia," the most minimalistic track on the album, to compare his rapping prowess to selling narcotics as Pusha T looks back on actually selling drugs. Though Lamar's verse is good, its extended metaphor pales in comparison to Pusha T's nightmarish recollections.
Despite a number of great moments, My Name Is My Name hits lulls in spots. "40 Acres," Pusha T's attempt at playing the introspective rapper, falls flat, and The Dream's contribution on the hook adds little to song other than the staple of having an R&B guy on hand to sing stuff on a chorus. "Who I Am" starts off well, until resident frick and frack G.O.O.D. Music members 2 Chainz and Big Sean offer goofy verses. 2 Chainz's verse is listenable, but it doesn't fit the rugged tone of the song. However, Big Sean's playful routine is better suited elsewhere, like a Lonely Island b-side.
Pusha T paints a vivid picture of the things he knows best throughout My Name Is My Name. The trap sub-genre of hip hop is filled to the brim with aimless emcees. They aren't trying to leave a mark or showcase skill. It's a job and a paycheck. Among his contemporaries, Pusha T is the sharp-witted wordsmith. The Chief Keefs and Migos' may make you feel something. Whatever that may be, they don't make you feel what Pusha T does. They don't make you feel like you're listening to a master at work, devilishly cooking up something as pure and addictive as he possibly can.
Others Tagged With