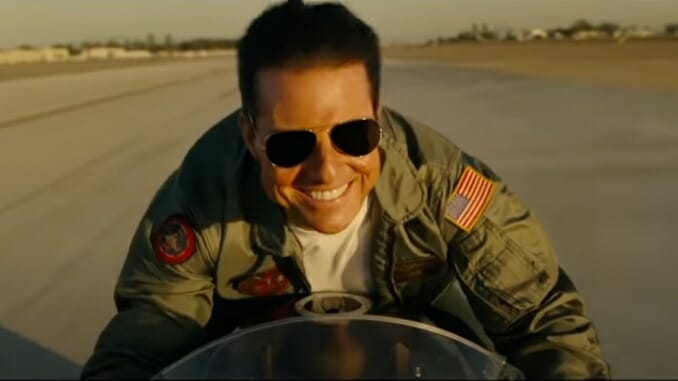 The competition for on-demand movies has grown in recent years beyond cable companies like Time-Warner, Charter, Cox Fios and Xfinity to online video-on-demand companies like FandangoNow and internet giants Amazon, Apple and Google. We searched through the offerings of all of the above to bring you the Best Movies On Demand, though no one service offers them all. We limited it to new VOD movies available to rent for less than $10. Several of these films appear on our list of the Best Movies of 2022. Funnily enough, many of our picks for the top of that yearly list are streaming service exclusives, so don't be surprised to find some older (yet still incredible) films still lingering. That's just the way of the distribution world.
Many of the cable companies have branded their Movies on Demand service, so Time-Warner and Charter customers will be looking for Spectrum, Comcast on-demand is branded Xfinity, Verizon goes by Fios and AT&T calls its program U-verse. The selections are up to date, but cable providers change their film on demand offerings regularly.
You can also check out our guides to the best movies on Netflix, Amazon Prime, Max, Hulu, YouTube, and at Redbox. Or visit all our Paste Movie Guides.
Here are the 25 Best Movies on Demand:
---
1. Top Gun: Maverick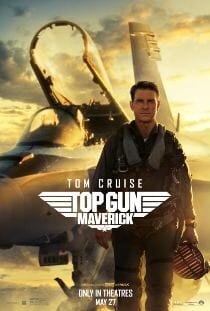 Available on: Amazon, DirecTV, Fios/Verizon, Google Play, Spectrum
Release Date: May 27, 2022
Director: Joseph Kosinski
Stars: Tom Cruise, Jenifer Connelly, Miles Teller, Jon Hamm, Monica Barbaro, Ed Harris, Val Kilmer, Jay Ellis, Glen Powell, Lewis Pullman, Danny Ramirez, Greg "Tarzan" Davis
Rating: PG-13
Runtime: 137 minutes


Not quite four years since Mission: Impossible—Fallout and much of Tom Cruise's purpose remains the same—if it hasn't exactly grown in religious fervor. In Top Gun: Maverick, the sequel to Tony Scott's 1986 original, Cruise is Captain Pete "Maverick" Mitchell, a man trapped in the past, refusing to advance his career as resolutely as he refuses to do much of anything besides continue to prove he's the greatest pilot in the world—a title the film never forgets to remind the audience that Maverick earned long ago—and mourn his best friend, Goose (Anthony Edwards), who died 35 years ago in an accident for which Maverick still feels responsible. Tom Cruise is also, simply, "Tom Cruise," the only notable show business scion left to throw his body into mind-numbing danger to prove that it can be done, to show a younger generation that this is what movies can be, what superstars can do. Must do. The more modern action films teem with synthetic bodies bursting apart at the synthetic seams, the more Tom Cruise builds his films as alters upon which to splay his beautiful sacrificed flesh. To that end, Joseph Kosinski is the precisely correct director to steer Cruise's legacy sequel. As was the case with Kosinski's Tron: Legacy, Maverick seems to exist to justify its existence, to update an IP that seems to only work in the past. For Top Gun this means translating Scott's vision of sweat-drenched beach volleyball and unmitigated military spectacle into a soberer IMAX adventure, moving from the halcyon days of Reagan's America to a world with no more need of a man like Maverick. "The future's coming, and you're not in it," he's told; every one of his superior officers appears to have no patience for him left. One can't help but imagine that every new Tom Cruise vehicle is a way for him to reckon with that. Kosinski's dogfights are pristine, incredible feats of filmmaking, economical and orbiting around recognizable space, but given to occasional, inexplicable shocks of pure chaos. Then quickly cohering again. If Scott's action was a melange of motion never meant to fully cohere, keeping the American dream just that, then Kosinski is dedicated to allowing the audience a way into the experience. With his regular cinematographer Claudio Miranda, he revels in symmetry to keep the audience tethered. A wide glimpse of a dogfight in total, resembling a beach scene earlier, so suddenly appeared silently in the vast theater and unlike anything I'd ever really seen before, I gasped.—Dom Sinacola
---
2. Are You There God? It's Me, MargaretAvailable on: Amazon, Fios/Verizon, GooglePlay, SpectrumRelease Date: April 27, 2023
Director: Kelly Fremon Craig
Stars: Abby Ryder Fortson, Rachel McAdams, Elle Graham, Benny Safdie, Kathy Bates
Rating: PG-13
If there's one certainty amidst the chaos of puberty, it's that you're going to feel misunderstood. Misunderstood by your friends, your siblings, your sex ed teacher and, above all, by your parents. Indeed, when you start to undergo those pesky physical and emotional changes, it inevitably feels as though no one on this godforsaken planet can empathize with what you're going through–that is, of course, unless you're lucky enough to stumble across a Judy Blume book. Given the weight that Blume holds for so many kids and former kids, embarking on a film adaptation of one of her works poses a challenge. I'm happy to report, though, that Kelly Fremon Craig's adaptation of the iconic 1970 novel Are You There, God? It's Me, Margaret delivers nearly flawlessly. Margaret follows the young Margaret Simon (Abby Ryder Fortson), whose parents Barbara (Rachel McAdams) and Herb (Benny Safdie) move her to a new school in New Jersey for her final year of elementary school. Margaret's journey of self-discovery is a fascinating and satisfying watch. Craig moves Margaret along at a gratifying pace. Its sunny, pastel color palette, whip-smart comedy (a scene where Margaret and her mother discuss training bras deserves a spot in the Comedic Timing Hall of Fame) and ecstatic musical montages make Margaret an exhilarating, ecstatic and thought-provoking watch. While Craig nails Margaret's storytelling and tone, this film simply wouldn't achieve such poignancy and empathy without the stellar lead performance from young breakout Fortson. The budding star is effortlessly funny and brings a stunning level of maturity to her voiceover; when she rattles off an astute, "adult" comment, it feels like she really means and understands what she's saying. While Fortson is the backbone that holds Margaret together, she's not the only actor that brings something delightful and delectable to the table. Graham shines, playing the well-intentioned mean girl with masterful physical humor and surprising tenderness, while McAdams serves as Margaret's emotional core in her best major role in a while. McAdams' magnificent performance makes Craig's grasp on Blume's book even more clear: The 1970 novel was never just for young girls. It was, and remains, for generations upon generations of women. That's the true beauty of it.—Aurora Amidon
---
3. The FabelmansAvailable on: Amazon, DirecTV, Fios/Verizon, GooglePlay, SpectrumRelease Date: November 25, 2022
Director: Steven Spielberg
Stars: Gabriel LaBelle, Michelle Williams, Paul Dano, Seth Rogen, Judd Hirsch, David Lynch
Rating: PG-13
Runtime: 151 minutes


Embodied by Sammy Fabelman (Gabriel LaBelle), Spielberg's story is one of sacrifice and selfishness—at least, that's how he tells it as a man in his mid-70s, wistfully looking back. Structured to simultaneously track his relationship with movies and his parents' relationship with each other, The Fabelmans' memoir flickers and jumps. Its drama is deeply intimate and the vignettes well-remembered. Whether Sammy is played by the young Mateo Zoryon Francis-DeFord (perhaps the biggest- and bluest-eyed child to have ever lived) and recreating The Greatest Show on Earth with toy trains, or by LaBelle, whose snide teenage edge makes the prodigy relatable, he has the same dissociation and intimacy to the events and people around him as a filmmaker does to his subjects. Even as a child, Sammy is both the main character of his life and the orchestrator of others'. Except for his parents. Mitzi (Michelle Williams) and Burt (Paul Dano), the pianist and the computer pioneer. Their separation would influence some of America's biggest blockbusters, but how they approached their own callings would dig even deeper under their first child's skin. Williams, often dressed in ethereal whites and always on the cusp of succumbing to the vapors, embodies artistry set aside for family—suppressed in a way that is slowly killing her. Mitzi's a flashing warning light as red as her fingernails and lips. Don't bottle up your needs, creative or romantic, or it'll lead to heartbreak. Dano stuffs his feelings just as deeply, burying them beneath Burt's professional achievements: Innovation and ambition dictating the life of his family, keeping the trivialities that make it worth living at arm's length. He's as serious as the short-sleeves and ties that NASA employees wore getting us to the Moon, but with enough geeky giddiness that it's easy to forgive him. At least he's doing what he loves. One of The Fabelmans' greatest pleasures is its devotion to the filmmaking process and its playful relationship to putting that process through the paces. Sammy, running off to his room after another hard day of growing up, finds the same beauty in his snapshots of the everyday as we do when Spielberg presents them to us throughout Sammy's life. A procession of delinquent shopping carts, blown through the intersection by a tornado. Sammy's tipsy mom dancing in the headlights, her translucent nightgown revealing her to her children, seated around the campsite's fire, as a woman. These are the images that make up a life, the touchstone sounds (rattling, misaligned wheels on asphalt) and shadows (the dark curves of leg beneath gauzy fabric) that linger over the decades. As Sammy discovers—-on his own and with conversations with his sister (Julia Butters), bully (Sam Rechner) and two scene-stealing old-timers of the industry (Judd Hirsch's great-uncle Boris and David Lynch's phenomenal John Ford)—observing your own life not just as someone living it, but as an artist intent on using it, is a lonely way to go. But sometimes you don't have a choice. There is a terrible cost to dedicating your life to something, an understanding that everything and everyone else is inherently bumped down on your list of priorities. Even in The Fabelmans' most meandering digressions, Spielberg is reckoning with the central contradiction of his medium. How can someone who sweats over his own memories, frame by frame, be at a remove from them? How can someone be anything but a perfectionist workaholic when they know they're shutting out their loved ones in favor of their craft? It'd be disrespectful to those left behind if you gave your art anything but your best shot. The Fabelmans makes the bargain look painful, self-centered and utterly joyful—a genius embracing his regrets and in so doing, reminding us of how lucky we are that we all pay some version of this price, for ourselves and for one another.—Jacob Oller
---
4. TÁRAvailable on: Amazon, DirecTV, Fios/Verizon, Spectrum
Release Date: October 7, 2022
Director: Todd Field
Stars: Cate Blanchett, Noémie Merlant, Nina Hoss, Sophie Kauer, Julian Glover, Allan Corduner, Mark Strong
Rating: R
Runtime: 158 minutes


Lydia Tár's fabled career can be summed up in one four-letter word: EGOT. The all-consuming subject of writer-producer-director Todd Field's TÁR joins rank with Tracy Jordan as one of the only fictional forces of gravity to pull it off. A career composer, Tár (Cate Blanchett) climbed the ranks from prestigious orchestra to more prestigious orchestra until she mounted the top of the totem. A titan of the medium, a la Leonard Bernstein (her mentor), she's managed to usurp critique through sheer contribution, an untouchable virtuoso. But power is fleeting. Once a symbol of modernity, a harbinger of artistic progress breaking ground for women conductors, now she breathes smoke. She doesn't see it, but everyone else can—uncritical, exploitative, out of touch, legendary debris from an imploding generation hellbent on teaching a lesson. She's come full circle in her philosophies by the time we meet her in her 50s. On a scale from The Assistant to TMZ, TÁR is as much the former as a Hollywood-made cancel-culture narrative can be. Most of the film snails along with a still yet compelling subtlety, hovering in the consequential despair of actions past, the spaces in between. The dry, tense tone is interrupted every so often by the discordant tuning of an orchestra, or an explosive performance at the conductor's podium in Berlin, or a rare crumb of confession, until the mood suddenly shifts from slow spiral to imminent plane crash and the drama sets in. Field's first film in 16 years lands with a thud. Not a crack, or a bang, or a boom, but a lead-heavy thud—the kind that shakes the earth after the toppling of a giant, slow-falling tree, one that takes two hours and 38 minutes to hit the ground. If we measured the maestro's intelligence the way Schopenhauer did, by one's "sensitivity to noise," she's all but illiterate at this point, incapable of sitting down at the piano without looking over her shoulder or going for a run in fear of her own footsteps. We witness it in slow motion with rapt attention, always out of the loop, Tár's every move taking on more severity, more self-assurance, more insecurity, until it can't.—Luke Hicks
---
5. Knock at the CabinAvailable on: Amazon, DirecTV , Verizon, Spectrum, Google Play
Release Date: February 3, 2023
Director: M. Night Shyamalan
Stars: Dave Bautista, Jonathan Groff, Ben Aldridge, Nikki Amuka-Bird, Kristen Cui, Abby Quinn, Rupert Grint
Rating: R
Runtime: 100 minutes
Knock at the Cabin has a twist that audiences won't see coming, if only because it defies what people have come to know about director M. Night Shyamalan. It's a twist, but it isn't, but it is, but it also isn't. But in Knock at the Cabin—adapted from the novel The Cabin at the End of the World by Paul Tremblay—it's less about the destination than the journey. A film preoccupied with the frequent use of intimate, shot/reverse-shot close-up conversations, Knock at the Cabin opens with one between Leonard (Dave Bautista) and Wen (Kristen Cui—no Haley Joel Osment, but she's mostly fine). Leonard bears Bautista's imposing figure, but Bautista knows how to handle himself with a gentle touch. He's soft-spoken and warm, and has a tenderness implicit in his presence akin to a large stuffed animal. Accompanied by two women, Adriane (Abby Quinn) and Sabrina (Nikki Amuka-Bird), and a hot-headed man named Redmond (Rupert Grint, whose first feature role in eight years proves he's a force of nature), Leonard and his group forcibly enter the Airbnb housing Wen and her adoptive dads, Andrew (Ben Aldridge) and Eric (Jonathan Groff). The groups was united by shared visions of a forthcoming apocalypse that will bring about the end of humanity, and the only way to stop it is if this particular family makes the choice to sacrifice one of themselves willingly. Knock at the Cabin is, perhaps, the quickest 100-minute film ever made. From the quiet and meditative opening sequence—the last moment of normalcy in Wen's life—the film is propelled forward with a sense of urgency that parallels that of the doomsday group. Even in moments of calm, there is a constant, tense and invigorating momentum forward. If you're a fan of Shyamalan's, or just familiar with his style, you're accustomed to "dialogue real people wouldn't say" and "actions real people wouldn't take." It's an oft-held complaint about Shyamalan's films by his naysayers, but it's not a creative deficiency. It's just part of Shyamalan's cinematic language, one that functions in a sort of un-reality that prioritizes story, emotion and theme over pedantic logistics in dialogue. At this point, you're either with it or you're not. And if you are, Knock at the Cabin could be seen as career-best work.—Brianna Zigler
---
6. Sator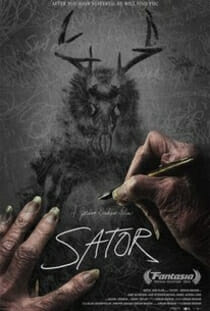 Available on: Amazon, Fandango, Google Play
Year: 2021
Director: Jordan Graham
Starring: Michael Daniel, Rachel Johnson, Aurora Lowe, Gabriel Nicholson, June Peterson
Genre: Horror
Runtime: 86 minutes


There's something in the forest. But at the same time, there's nothing much at all. A man, a cabin and maybe—maybe—something more. Sator, a mumblecore horror somewhere between a modern-day The Witch, The Blair Witch Project and Lovecraft, is a striking second feature from Jordan Graham. It's the kind of horror that trades jump scares for negative space, one that opens with imagery your typical A24 beast saves for its finale. Sator's dedication to its own nuanced premise, location and tense pace make it the rare horror that's so aesthetically well-realized you feel like you could crawl inside and live there—if it wasn't so goddamn scary. Sator is a name, an evocation, an entity. He's first described, by Nani (the late June Peterson, excellent), as a guardian. Nani's known Sator (whatever he may be) for a long time. The film represents shifts in time, and the physical transportation to places soaked in memories, with an aspect ratio change and a black-and-white palette. Nani's lovely longhand script is practiced well from a lifetime of automatic writing, with the words—including some of the opening company credits, which is a great little joke—pouring from her pen and claiming a headwater not of this world. That same paranormal river flows to her grandson Adam (Gabriel Nicholson), that aforementioned man in the woods, whose relationship with the voices in his head is a bit less comfortable. It's a stark, bold, even compassionate film—which offers imperfectly planted details of a battered and bruised family at its core—with plenty to comprehend (or at least theorize about) for those brave enough to venture back into the forest for a rewatch. As scary as it is, Sator is an experience with enough layers and craftsmanship that its alluring call will rattle in your head long after you've turned it off.—Jacob Oller
---
7. The French Dispatch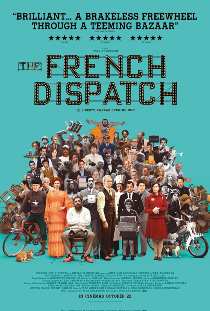 Available on: Amazon, DirecTV , Verizon, Spectrum, Google Play
Release Date: October 22, 2021
Director: Wes Anderson
Stars: Benicio del Toro, Adrien Brody, Tilda Swinton, Léa Seydoux, Frances McDormand, Timothée Chalamet, Lyna Khoudri, Jeffrey Wright, Mathieu Amalric, Stephen Park, Bill Murray, Owen Wilson
Rating: R
Runtime: 108 minutes


As was the case with 2014's The Grand Budapest Hotel, The French Dispatch is a story within a story—or, in this case, multiple stories within a story, and there are stories within those stories as well. Wes Anderson remains a creative force to be reckoned with. Frequently rebuked by naysayers for his commitment to his finely-tuned, "quirky" filmmaking style, The French Dispatch proves he is more interested than anything in how to play around with the medium of film and find new ways to tell his stories. Here, he challenges himself to a far more intricate means of storytelling, which is occasionally convoluted but fosters an eagerness to return to the film—to revisit and discover something new. Additionally, he trades previous forays in stop-motion animation for an extended 2D animated chase scene, and even briefly swaps his prototypically stationary, symmetrical camerawork for a dinner table sequence in which the camera slowly revolves around the seated characters, creating a novel and striking dimensionality to his cinematography. Timothée Chalamet, Jeffrey Wright and Benicio del Toro, in their respective first collaborations with the director, could not have been more perfectly attuned to Anderson's highly specified wavelength. Even minor roles from new Anderson inductees like Elisabeth Moss, Henry Winkler, Christoph Waltz and Rupert Friend are, as could be expected from a perfectionist like Anderson, a snug fit. The precision with which Anderson once effortlessly deployed anguish, familial strife, love, insecurity and, perhaps above all, loss, within his carefully constructed signature filmmaking is largely absent from his newest endeavor. The various storytelling gimmicks take center stage, while the characters are forced into the back seat. The film becomes a wry showcase for the director's evolution as a creative who has been refining an unparalleled style for over two decades, with a sharper humor but without the more deeply felt pulse of films like The Darjeeling Limited, Fantastic Mr. Fox or most recently, and most effectively, The Grand Budapest Hotel. Still, it's not to say that The French Dispatch's bones are absent of any meat at all. "What happens next?" ends up a proportional sentiment to that of the film's titular publication, the disappearing town it's set in and the overall theme within Wes Anderson's tenth feature: The eternal battle between art and capital. The question of "What happens next?" is less an inquiry as to the future of a shuttered, fictitious publication than a worrying, real-life prophecy, and The French Dispatch acts as a dialogue with this fear of the future of art. In this respect, it's hard to argue that this latent dissolution of character depth is a net negative, when Anderson is clearly interested in, more than anything, growing and evolving as an artist.—Brianna Zigler
---
8. The Last Duel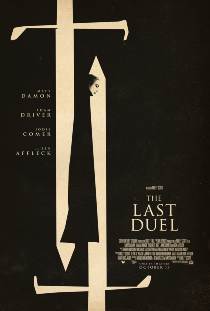 Available on: Amazon, DirecTV , Verizon, Spectrum, Google Play
Release Date: October 15, 2021
Director: Ridley Scott
Stars: Ben Affleck, Matt Damon, Jodie Comer, Adam Driver, Harriet Walter, Alex Lawther
Rating: R
Runtime: 152 minutes


To tell a story that's been told before, Ridley Scott's The Last Duel does something a little familiar, and a little different. His medieval epic based on the book of the same name by Eric Jager—concerning the last judicial duel of France—is conveyed across three chapters. In a narrative device easily comparable to Rashomon, another film which details the conflicting accounts surrounding a rape, the script (co-penned by stars Matt Damon and Ben Affleck alongside Nicole Holofcener), sends us back to the beginning three times. The Last Duel retreads the path already taken, but each occasion with a different guide. In some instances, diplomatic actions become violent ones, off-handed glances become indicative of deceit, relationships drastically change, words take on different meanings, and the world is suddenly observed as if we were seeing it for the very first time. Which is why, when we are introduced to the knight Jean de Carrouges (Damon), we come face-to-face with a grizzled, esteemed war hero. He charges into a brutal battle and valiantly hacks away at the enemy forces. Spears enter chests, viscera is sliced, blood sprays to near-comical effect. The squelching of flesh, cracking of bones and clanging of metal is amplified by the film's impeccable sound design, battle sequences defined by the kineticism of Dariusz Wolski's camerawork. In this first chapter, we see the world as Carrouges sees it, and it's a world where he is a respected fighter and dutiful husband who has been wronged by his former friend, and who expresses compassion and swift wrath against the man who committed the sin of rape against his young wife, Marguerite de Carrouges (Jodie Comer). But as the narrative shifts over, we understand that this is not entirely true. Carrouges is perceived as something of a dimwitted blowhard in the eyes of Jacques le Gris (Adam Driver), former friend to Carrouges on the battlefield and squire to Count Pierre d'Alençon (Affleck). Pierre d'Alençon and his squire are infamous womanizers, engaging in orgies and gossiping about how much they hate Jean de Carrouges (which is often funny just by sheer virtue of Affleck and Damon's real-life friendship). Of course, Marguerite's chapter provides the most conclusive account of the story, articulating a life lived only at the whims of men. And in the eyes of Marguerite, Carrouges is nothing but a brute she was forced to love, and le Gris is a lustful freak to whom she is only superficially attracted. The character is handled elegantly by Comer, who carries Marguerite with composure masking the ubiquitous glint of terror in her eyes; the quivering yet entirely routine fear of a person whose personhood has been rendered negligible from birth. It is simple to dub Scott's film a medieval take on #MeToo, and, well, OK, it is. It's an easily applicable, overtly modern allegory about the implications of coming forward on charges of sexual assault—how women can be just as complicit in the pervasion of rape culture as men are in perpetrating it, and how the costs of saying anything at all can be so dire that it is not worth saying anything at all. But these are things we already know. Such commentary has been done to death at this point, and frequently in ways which come across as tone-deaf and trite. Instead, Damon, Affleck and Holofcener have penned a skilled illustration of how men see the world differently, and how rape culture is born out of these lived-in blind spots. The decision to tell the 150-minute story through three separate ones not only begets a stunningly compelling narrative that allows for multi-layered characters, but it's a gimmick that gets to the very heart of what the film is trying to say: When men fundamentally see the world in opposition to women, and when that world is then attuned to their whims, there can be only one truth. Ridley Scott directing a grand, riveting medieval epic that doubles as an analysis of gender dynamics might be unexpected, but The Last Duel manages to effortlessly combine Scott's action sensibilities with an empathetic thread between the past and present.—Brianna Zigler
---
9. In the Heights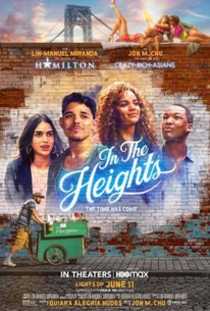 Available on: DirecTV, Spectrum, U-Verse, Verizon
Year: 2021
Director: Jon M. Chu
Stars: Anthony Ramos, Corey Hawkins, Leslie Grace, Melissa Barrera, Olga Merediz, Daphne Rubin-Vega, Gregory Diaz IV, Jimmy Smits
Genre: Musical
Rating: PG-13
Runtime: 143 minutes
In 2018, director Jon M. Chu imbued the standard rom-com plot of his Crazy Rich Asians adaptation with classical Hollywood decadence, hanging it all on a framework of well-constructed cultural specificity. It was big, spectacular and embarrassingly novel for an American movie of its kind. Now, in 2021, we're getting Chu's version of In the Heights, the musical that put Lin-Manuel Miranda on the map (and won him his first Tony). It's incredible. The exciting electricity of a non-white blockbuster cast becoming superstars before your eyes, the maximalist style of a modern smash updating its influences, the intertwining of hyper-specific and broad themes—Chu's strengths and his cast soar, bringing In the Heights as high as it's ever been. It's the best Hollywood musical in years. Tracking a few sweltering days in New York's Washington Heights, the film meshes Do the Right Thing's hot summer tension with School Daze's teasing affection for its song-slinging genre. It just so happens that the corner we're on is the collision point for the intersecting lives and romances of two couples—bodega boss Usnavi (Anthony Ramos) and aspiring designer Vanessa (Melissa Barrera), and dispatcher Benny (Corey Hawkins) and recent Stanford dropout Nina (Leslie Grace)—who serve as the neighborhood's most vocal examples of those that life's rigged lottery left putting their patience and faith in a daily scratcher. There's no real pivotal struggle (especially not between Sharks and Jets, though wouldn't it be incredible if Steven Spielberg's West Side Story gave 2021 two great NYC musicals?) aside from the ever-present and myriad anxieties of Nth generation Americans living in a racist country. Yes, those familiar with the themes of Miranda's Hamilton will find a similar rhythm and thematic flavor here—though with the showtunes' style slipping into a salsa or bolero as easily as the rap bars dip in and out of Spanish—but with a purity of form and meaning that's lyrical critiques and observations are even sharper than those mired in the phenomenon's historical metaphor. In fact, almost all the songs are bangers that keep emotions high—you'll weep, you'll cheer, you'll hum the songs to yourself on the way out of the theater—bolstered by orchestration that, while restrained when limited to its lovers, explodes when the choruses finally incorporate the neighborhood at large. Head-bobbing bops and moving melodies match rhythmic editing and a vibrant, fittingly populous background that's constant choreography sustains the perpetual, organic flow of a community. In the Heights is great, and its greatness is amplified by the joy that it will inspire in theaters full of people for years to come.—Jacob Oller
---
10. Avatar: The Way of WaterAvailable on: Amazon, DirecTV, Fios/Verizon, GooglePlay
Release Date: December 16, 2022
Director: James Cameron
Stars: Sam Worthington, Zoe Saldana, Sigourney Weaver, Stephen Lang, Jamie Flatters, Britain Dalton, Trinity Bliss, Kate Winslet, Cliff Curtis, Edie Falco, Jack Champion, Jemaine Clement, Joel David Moore, Brendan Cowell, CCH Pounder
Rating: PG-13
Runtime: 192 minutes


Avatar: The Way of Water is a promise—like the titular Way as described by a beatific, finned Na'vi fish-people princess, the film connects all things: the past and the future; cinema as a generational ideal and one film's world-uniting box office reality; James Cameron's megalomania and his justification for Being Like That; one audience member and another audience member on the other side of the world; one archetypal cliché and another archetypal cliché; dreams and waking life. Avatar's sequel can be nothing less than a delivery on everything Cameron has said, hyperbolic or not, he would deliver. What's less clear is exactly what Cameron's intending to deliver. The Way of Water's story is a bare bones lesson in appealing to as many worldwide markets as possible, the continuation of the adventures of Bostonian Jake Sully (Sam Worthington, who's spent the past decade trying not to sound like an outback chimney sweep) as he raises a Na'vi family with like-warrior-minded Neytiri (Zoe Saldaña, screaming from inside her golden prison) and realizes that Earthlings aren't going to stop colonizing Pandora just because they had their shit kicked in a lifetime ago. The Way of Water's true achievement is that it looks like nothing else but the first Avatar, unparalleled in detail and scale, a devouring enterprise all to itself. Watching The Way of Water can at times feel astonishing, as if the brain gapes at the sheer amount of physical data present in every frame, incapable of consuming it, but longing to keep up. We believe that this film will redefine box office success because Cameron presents it—making the absolute most of high frame rates, 3-D, and IMAX, normalizing their use, acclimating our brains in ways Ang Lee could only wish—as the next evolutionary step in modern blockbuster filmmaking. This is immersion for its own sake, moviegoing as experience vaunted to the next level, breathtaking in its completely unironic scope. After so many hours in Pandora, untroubled by complicated plot or esoteric myths, caring for this world comes easy. As do the tears. The body reacts as the brain flails. Avatar has consumed James Cameron; it is his everything now, the vehicle for every story he wants to tell, and every story anyone may want to tell–the all-consuming world he's created is such a lushly resourced aesthetic wonder that anything can be mapped onto its ever-expanding ecosystems. Pandora is a toolbox and ready-made symbol. No film will ever be this beautiful in my lifetime, at least until the next Avatar.–Dom Sinacola
---
11. M3GANAvailable on: Amazon, DirecTV, Fios/Verizon, GooglePlay, Spectrum
Release Date: January 6, 2023
Director: Gerard Johnstone
Stars: Allison Williams, Violet McGraw, Amie Donald, Jenna Davis, Ronny Chieng, Brian Jordan Alvarez, Jen Van Epps
Rating: PG-13
Runtime: 102 minutes


Long before M3GAN hit theaters, the film's titular cyborg, who can best be described as a mashup of Renesmee from Twilight (if she was a raging sadist) and a yassified Baby Annette, became a viral sensation. Somewhat miraculously, M3GAN manages to live up to its spectacular advertising. (Though in retrospect, this new triumph in horror camp shouldn't be that surprising, as Malignant's James Wan and Akela Cooper, AKA the people who gave us this scene just last year, co-wrote the film). After losing both of her parents in a tragic car accident, young Cady (Violet McGraw) moves in with her aunt Gemma (Allison Williams), a toy company roboticist partially responsible for PurrpetualPetz: Stuffed animals that have human-like teeth and, among other things, take shits. Realizing she is not equipped to care for a youngster, Gemma makes it her mission to finish building M3GAN—or Model 3 Generative Android—a robot designed specifically to be your child's most loyal BFF. Soon enough, M3GAN starts to take her "protect Cady at all costs" programming a little too literally (who could've seen that coming?), resulting in a string of darkly comical sequences of violence—one of which may or may not involve the talking doll zealously wielding a nail gun. M3GAN is more than just another solid entry into this horror subgenre. I might even be so bold as to say that it is horror's newest camp classic, and M3GAN one of the greatest horror icons of recent years. M3GAN, somewhat miraculously, perfects the horror-comedy tone, able to consistently toe the line of too silly—from M3GAN's passive-aggressive, condescending and sickly sweet timbre (nailed by Jenna Davis, the "penny nickel dime" girl from Vine), to her raggedy blonde wig—without ever actually crossing it. M3GAN's most impressive feat, at the end of the day, is that it gives us cinematic sickos exactly what we want without sacrificing greatness in the process. And yes, what we want is a breakdancing, murderous doll. Is that such a crime?—Aurora Amidon
---
12. West Side Story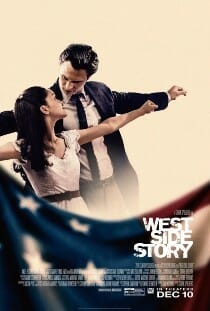 Available on: Amazon, DirecTV, Spectrum, Fios/Verizon
Release Date: December 10, 2021
Director: Steven Spielberg
Stars: Ansel Elgort, Rachel Zegler, Ariana DeBose, David Alvarez, Mike Faist, Brian d'Arcy James, Corey Stoll, Rita Moreno
Rating: PG-13
Runtime: 156 minutes


Shoot it loud and there's music playing; shoot it soft and it's almost like praying: Steven Spielberg's West Side Story pumps the classic for exactly that, classicism, by milking the musical's dynamics for maximum expressiveness. Its romance? At its most tender. Its dance? At its most invigorating and desperate. Its songs? As if "Maria" or "Tonight" needed another reason to stick in your head, they're catchier than ever. Even if you don't know the lyrics, you know the snaps. And you won't even need that level of familiarity to get swept up. Spielberg's been working up to a full-throated musical for decades and he comes at this movie like he's got something to prove: If there was ever any doubt that he's a cinematic peer to Leonard Bernstein and Stephen Sondheim, West Side Story sets it firmly aside. It's a stunning, loving spectacle that confidently scales the fence right to the top of the movie-musical pack. Justin Peck, choreographer of the New York City Ballet, highlights the characters' simmering physical threat and sexual power (not mutually exclusive among the charged dancers) by making the most of his performers' long limbs and extravagant costumes. Bright dress ruffles and beefy arms twirl in magical, powerful symmetry. Spielberg, in turn, stages the numbers to fully explore the space (when sparring in the salt warehouse or on the dance floor) or lack thereof (when melting hearts in Tony and Maria's fire-escape rendezvous). Nearly every shot is foregrounded with impediments, be they chain-link fences keeping the boys trapped in their circumstances, onlookers framing spotlit dancers, or wrought iron grating separating lovers. It's a city, after all. Cluttered. Messy. Full of people, things—and potential. Attraction. Camaraderie. Respect. Encapsulated in stand-offs and close-up faces. These are shots that already look like classics, not because they mimic the 1961 film (though Spielberg's clearly a fan and nods its way in a few key moments), but because they look like they were dreamed, planned and pulled off. You can feel the achievement, yet there's nothing stagey here: The film's two-and-a-half hours either zip along or linger so closely around the campfire glow of its couple's radiating affection that you'd happily stay with them all night. With Rachel Zegler as Maria, surrounded by other scene-stealers performing some of Broadway's best, it also feels like a sure-fire hit. If you've never been a musical person, here's your way in. If you're already a convert, Steven Spielberg will make you love West Side Story all over again.—Jacob Oller
---
13. Spider-Man: Across the Spider-VerseAvailable on: Amazon, Google Play, Spectrum, Fios/Verizon
Release Date: June 2, 2023
Director: Joaquim Dos Santos, Kemp Powers, Justin K. Thompson
Stars: Shameik Moore, Hailee Steinfeld, Oscar Isaac, Issa Rae, Jason Schwartzman
Rating: PG
Runtime: 136 minutes


Spider-Man: Across the Spider-Verse webs its way into a far more jaded world, one overstuffed with superhero sequels, and specifically, multiverse storytelling. And yet Spider-Man: Across the Spider-Verse swings in and, yet again, wipes the floor with its genre brethren by presenting a sequel that is both kinetic and deeply emotional. The script by Phil Lord, Christopher Miller and Dave Callaham (Shang-Chi and the Legend of the Ten Rings) smartly builds upon the foundation of its already established characters, their relationships and the ongoing consequences from the first film to further explore the lives of secret teen superheroes Gwen Stacy (Hailee Steinfeld) and Miles Morales (Shameik Moore) a year after the first film. The writers do so with a clear agenda to not only best themselves visually, but by upping the game of the now-familiar multiple-timeline tropes. Together with the talents of directing team Joaquim Dos Santos (The Legend of Korra), Kemp Powers (Soul) and Justin K. Thompson (Into the Spider-Verse), Across the Spider-Verse—across the board—swings for the cinematic fences in the rare sequel that feels like every frame has been crafted with the intention of wringing every bit of visual wonder and emotional impact that the animators, the performers and the very medium can achieve. The hybrid computer-animation meets hand-drawn techniques established in the first films returns with a more sleek execution that's a bit easier on the eyes, which affords the animators to get even more ambitious with their array of techniques and character-centric presentations. The depth and breadth of the animation and illustration styles are jaw-dropping. There are frames you just want to fall into, they're so beautifully rendered and conceived. If there's any critique, it's that the more action-centric sequences are almost too detailed, so that the incredible work of the animators moves off-screen so quickly that you feel like you're not able to fully appreciate everything coming at you. As a middle film in the trilogy (Spider-Man: Beyond the Spider-Verse is due in theaters in 2024), it's a joy to be able to say that Across the Spider-Verse stands well on its own, based on the merits of its story and stakes. There's also a killer cliffhanger that sets the stage for a third chapter that doesn't feel like it's cheating its audience like some other recent films have done (cough Dune cough). In fact, repeat viewings of Across the Spider-Verse to bridge the gap until the final installment next year sounds like a great way to savor this film as it so richly deserves.—Tara Bennett
---
14. X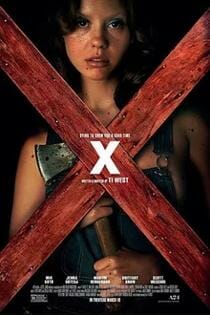 Available on: Amazon, Spectrum, DirecTV, Fios/Verizon, DirecTV
Release Date: March 18, 2022
Director: Ti West
Stars: Mia Goth, Jenna Ortega, Martin Henderson, Brittany Snow, Owen Campbell, Stephen Ure, Scott Mescudi
Rating: R
Runtime: 106 minutes


X is a remarkable and unexpected return to form for director Ti West, a decade removed from an earlier life as an "up and coming," would-be horror auteur who has primarily worked as a mercenary TV director for the last 10 years. To return in such a splashy, way, via an A24 reenvisioning of the classic slasher film, intended as the first film of a new trilogy or even more, is about the most impressive resurrection we've seen in the horror genre in recent memory. X is a scintillating combination of the comfortably familiar and the grossly exotic, instantly recognizable in structure but deeper in theme, richness and satisfaction than almost all of its peers. How many attempts at throwback slasher stylings have we seen in the last five years? The answer would be "countless," but few scratch the surface of the tension, suspense or even pathos that X crams into any one of a dozen or more scenes. It's a film that unexpectedly makes us yearn alongside its characters, exposes us (graphically) to their vulnerabilities, and even establishes deeply sympathetic "villains," for reasons that steadily become clear as we realize this is just the first chapter of a broader story of horror films offering a wry commentary on how society is shaped by cinema. Featuring engrossing cinematography, excellent sound design and characters deeper than the broad archetypes they initially register as to an inured horror audience, X offers a modern meditation on the bloody savagery of Mario Bava or Lucio Fulci, making old hits feel fresh, timely and gross once again. In 2022, this film is quite a gift to the concept of slasher cinema. —Jim Vorel
---
15. The Sparks Brothers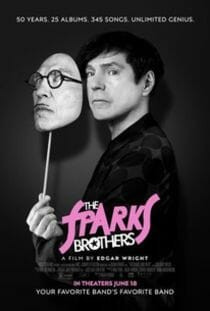 Available on: Amazon, DirecTV, Cox, Fios/Verizon, GooglePlay, Spectrum
Year: 2021
Director: Edgar Wright
Genre: Documentary
Rating: R
Runtime: 135 minutes


The Sparks Brothers is a thorough and charming assessment and appreciation of an idiosyncratic band, and the highest praise you could give it is that it shares a sensibility with its inimitable musicians. Not an easy task when it comes to Ron and Russell Mael. The Californian brothers have been running Sparks since the late '60s (yeah, the '60s), blistering through genres as quickly as their lyrics make and discard jokes. Glam rock, disco, electronic pioneering—and even when they dip into the most experimental and orchestral corners of their musical interests, they maintain a steady power-pop genius bolstered by Russell's fluty pipes and Ron's catchy keys. It's here, in Sparks' incredible range yet solidified personality, that you quickly start to understand that The Sparks Brothers is the marriage of two perfect subjects that share a mission. Experts in one art form that are interested in each others', Ron and Russell bond with director Edgar Wright over a wry desire to have their fun-poking and make it art too. One made a trilogy of parodies that stands atop its individual genres (zombie, cop, sci-fi movies). The others made subversive songs like "Music That You Can Dance To" that manage to match (and often overtake) the very bops they razz. Their powers combined, The Sparks Brothers becomes a music doc that's self-aware and deeply earnest. Slapstick, with a wide range of old film clips delivering the punches and pratfalls, and visual gags take the piss out of its impressive talking heads whenever they drop a groaner music doc cliché. "Pushing the envelope?" Expect to see a postal tug-of-war between the Maels. This sense of humor, appreciating the dumbest low-hanging fruit and the highest brow reference, comes from the brothers' admiration of seriously unserious French filmmakers like Jacques Tati (with whom Sparks almost made a film; remember, they love movies) and of a particularly formative affinity for British music. It doesn't entirely tear down facades, as even Wright's most personal works still emote through a protective shell of physical comedy and references, but you get a sense of the Maels as workers, brothers, artists and humans on terms that they're comfortable with. The nearly two-and-a-half-hour film is an epic, there's no denying that. You won't need another Sparks film after this one. Yet it's less an end-all-be-all biography than an invitation, beckoning newcomers and longtime listeners alike through its complete understanding of and adoration for its subjects.—Jacob Oller
---
16. Everything Everywhere All At Once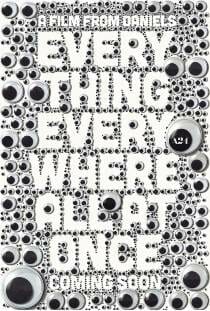 Available on: Amazon, DirecTV, Fios/VerizonGooglePlay, Spectrum
Release Date: March 25, 2022
Director: Daniel Kwan, Daniel Scheinert
Stars: Michelle Yeoh, Stephanie Hsu, Ke Huy Quan, James Hong, Jamie Lee Curtis, Jenny Slate, Harry Shum Jr.
Rating: R
Runtime: 146 minutes


Everything Everywhere All At Once follows Evelyn Wang (Michelle Yeoh), a jaded, middle-aged laundromat owner who may or may not be involved in some minor tax fraud. Her tedious, repetitive life is thrown into total pandemonium, however, when her husband, Waymond (Ke Huy Quan)—or at least a version of him—alerts her to the existence of the multiverse on the elevator ride to an IRS meeting. He then explains that a powerful villain named Jobu Tupaki is in the process of constructing a universe-destroying force that only Evelyn has the ability to stop. And so Evelyn reluctantly plunges headfirst into the multiverse. The facts: There are an infinite number of universes that exist simultaneously, containing just about anything you could possibly imagine. The rules: To acquire different skills, you must picture a universe in which you inhabit that skill, whether it be inhumanly strong pinky fingers or a mastery of knife-fighting. (If you can think it up, it exists.) What follows, then, are roughly 140 frenetic minutes filled to the brim with dense, complex science, colorful setpieces and scenes that feel like they've been pulled straight out of dreams far too abstract to describe. As you can probably gather, Everything is not dissimilar to its title—and a lot to wrap your head around. If all this sounds intimidating (which, let's be honest, how could it not?), rest assured that Everything is grounded by an effortlessly simple emotional throughline. Indeed, the film contains as much emotional maturity as it does cool concepts and ostentatious images (yes, including a giant butt plug and raccoon chef). At its core, it is a story about love and family, carried by the dazzling Yeoh in a subtle and unsentimental performance. Where Everything's emotional throughline is Evelyn's relationship with her family, its visual thread manifests as a series of hypnotic, vertiginous action sequences, choreographed like a ballet by Andy and Brian Le. As a bonus, these sequences recall Yeoh's iconic role in Ang Lee's wuxia film Crouching Tiger, Hidden Dragon. The directors do not shy away from the use of dizzying flashing lights, or rapidly shifting light sources that disorient the viewer. They also aren't afraid to implement over-the-top images, like a person's head exploding into confetti or a butt-naked man flying in slow-motion toward the camera. At the same time, movement between 'verses feels seamless through Paul Rogers' meticulous editing, as does the effortless fashion in which different aspect ratios melt into one another. If Everything Everywhere All at Once can be boiled down to one, simple question, it would be reflexive of its own title: Can you really have everything everywhere all at once? Whatever the characters' answers end up being (I'll let you discover that on your own), I am certain that the Daniels would say yes, of course you can.—Aurora Amidon
---
17. Downton Abbey: A New Era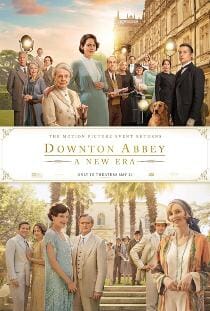 Available on: Amazon, DirecTV, Fios/Verizon, GooglePlay, Spectrum, Cox
Release Date: May 20, 2022
Director: Simon Curtis
Stars: Hugh Bonneville, Laura Carmichael, Jim Carter, Raquel Cassidy, Brendan Coyle, Michelle Dockery, Kevin Doyle, Joanne Froggatt, Michael Fox, Harry Hadden-Paton, Robert James-Collier, Allen Leech, Phyllis Logan, Elizabeth McGovern, Sophie McShera, Tuppence Middleton, Lesley Nicol, Douglas Reith, Maggie Smith, Imelda Staunton, Penelope Wilton, Hugh Dancy, Laura Haddock, Nathalie Baye, Dominic West, Jonathan Zaccaï
Rating: PG
Runtime: 125 minutes


Will you enjoy a A New Era even if you've never seen a single second of Downton Abbey? As the Crawleys themselves might say, "I'd rather think so." But this is a movie for the fans—almost a gift, really. The last two-plus years have been a lot for everyone, and to escape to late 1920s England and France in all its splendor is a delight. All the things we adore about Downton are still there. The lackadaisical pacing that invites viewers in. The Dowager Countess' delightful barbs. The Upstairs Downstairs shenanigans. Mary (Michelle Dockery) and Edith's (Laura Carmichael) rat-a-tat sibling rivalry. (When Edith remarks that going back to work will give her an opportunity to use her brain again, Mary replies, "Let's hope it's still there.") The Crawleys and their staff still make up a well-coiffed, well-dressed and well-executed soap opera. What a treat to get to hang out with them for another two hours. The music and sweeping aerial photography immediately transport you to a different era. But A New Era is smart enough to not unravel well-loved plot points. No romances are undone. Characters aren't broken up just so the movie would have something to do. Unlike other sequels and movies based on TV series (looking right at you Sex and the City), the true gift is that these characters remain true to the characters we know and love. With the remaining few lingering romances wrapped up and a plot twist I won't reveal, there's a sense of closure and finality as A New Era ends. But clearly series creator Julian Fellowes has proven he has more Downton stories to tell. I have to say I would be happy to continue watching for years to come.—Amy Amatangelo
---
18. Zola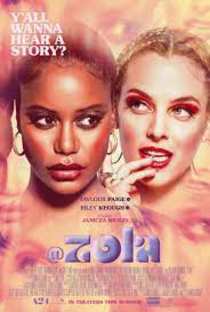 Available on: Amazon, DirecTV, Fios/Verizon, GooglePlay, Spectrum, Cox, Uverse
Year: 2021
Director: Janicza Bravo
Stars: Taylour Paige, Riley Keough, Nicholas Braun, Colman Domingo
Genre: Comedy, Thriller
Rating: R
Runtime: 90 minutes


A'Ziah "Zola" King's ultra-viral Tweet thread—AKA The Story AKA The Thotessy AKA Dante's Infern-ho—about stripping, sex trafficking and the dangers of braving the surreal and nearly mythological land of Florida with a white girl you barely know, has it all. It's hilarious and disturbing, with characters noble, treacherous and pathetic, damning voyeurism while encouraging our participation and spectatorship. The social media saga is also a treatise on storytelling. It's been embellished, deleted and reposted after the dark comedy inherent in the compelling truth was honed for an audience—an evolving epic poem, technologically modernized. Naturally, writer/director Janicza Bravo had her work cut out for her when turning its garish and nightmarish weekend into a film. But she responds in kind, adding in her own tweaks and retellings to heighten the fable. Zola maintains its source's compelling magic, transforming us from rubberneckers to spellbound participants along for the wildest cinematic road trip of the year. In less capable hands, Zola could've been a movie of morbid fascination. But Bravo, who adapted her sophomore feature alongside Jeremy O. Harris, embraces the secondhand spontaneity of the vibe while immersing us in the humanity of its participants. We're rarely looking at them, as can happen during the sleazy Floridian spectacle of Spring Breakers, but going through it with them. Sometimes that means empathizing with Zola (Taylour Paige) and Stefani (Riley Keough) when they're feeling themselves, taking selfies in the strip club dressing room. Sometimes that means chuckling sadly when Stefani's boyfriend Derek (Nicholas Braun, whose clueless giant schtick gets a Malibu's Most Wanted coat of paint) brags to a stranger in an empty liquor store that they're in town "making shmoney." But the shmoney ain't for nothin' and these chicks ain't free, as the next days spiral from a simple strip trip to a messy collision between culture vultures, warring sex traffickers and an ever-increasing desire to get the hell home. Zola continues the fairy tale evolution of King's story, passing the rich text on with the same outrageous spirit—a level of respect most adaptations only aspire to.—Jacob Oller
---
19. The Suicide Squad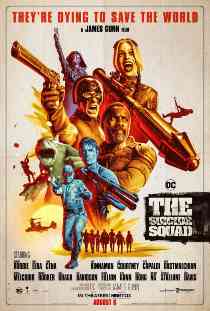 Available on:DirecTV, Cox, Fios/Verizon, Spectrum
Year: 2021
Director: James Gunn
Stars: Margot Robbie, Idris Elba, John Cena, Joel Kinnaman, Jai Courtney, Peter Capaldi, David Dastmalchian, Daniela Melchior, Michael Rooker, Nathan Fillion, Steve Agee, Sylvester Stallone, Viola Davis
Rating: R
Runtime: 132 minutes


How is James Gunn one of the only people that actually seems to know how to make a comic book movie feel like it was built out of a comic book? Sure, the excellent Spider-Man: Into the Spider-Verse did it, but it took making one of the most impressive animated movies in years. Writer/director Gunn, who's hopped over to DC after making a pair of Guardians of the Galaxy movies for Marvel, achieves some of the same delirious multimedia fidelity in live-action with The Suicide Squad, his bombastic, silly and self-aware revisionist take on the super-group of screw-ups coerced into jobs too tough, dangerous and/or undesirable for the conventional wetworkers of our humble government. Gunn's action has such a clear and confident tone that it can pepper in filmmaking winks—like quick Bourne-like zooms when Task Force X director Amanda Waller (Viola Davis) plays God with the lives of costumed crooks from the safety of her command center—to add a little more visual flavor to its already over-the-top, R-rated, downright enjoyable adaptation. Part of the joke is the sheer quantity of goofball Legion of Doom rejects shoved into the mix. Sure, you've got the familiarly chaotic clown-about-town Harley Quinn (Margot Robbie, who's by now thoroughly made the role her own), Captain Boomerang (Jai Courtney) and straight-laced military man Rick Flag (Joel Kinnaman) alongside the new A-listers (John Cena's Captain America pastiche, Peacemaker; Idris Elba's gruff sharpshooter Bloodsport). But there's a Golden Corral buffet of questionable riffraff introduced as well, including but not limited to: King Shark (Sylvester Stallone, channeling a dumber and hungrier Groot), Polka-Dot Man (David Dastmalchian), Ratcatcher 2 (Daniela Melchior), Blackguard (Pete Davidson) and a human-sized weasel (Sean Gunn). They're all distinct and most of them are distinctly, joyfully hateable. And over the course of The Suicide Squad's solid tropical island action movie—one that's politics are almost as sharply cynical as its true-to-source treatment of its protagonistic supervillains—Gunn isn't afraid to dole out the kind of consequences that have mostly been relegated to the fun-poking, franchise-flouting realms of TV superhero meta-critiques like The Boys and Invincible. These aren't unfamiliar to Suicide Squad readers, but they're increasingly shocking, strange and bracing (not to mention fun!) to find in AAA studio movies. As the team moves from FUBAR beach operations on Corto Maltese to sabotaging its local lab's super-science, actual tension develops—a rarity among The Suicide Squad's contemporaries. Whatever power its additional The gave it couldn't completely divorce it from some expected genre limitations, but it's helped continue and solidify the way Warner Bros. is responding to Marvel's utter dominance of the form: Not by getting more serious, but by seriously investing in the idiosyncrasies of its comics.—Jacob Oller
---
20. Ambulance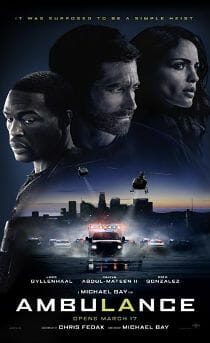 Available on:DirecTV, Fios/Verizon, Spectrum, Xfinty, AmazonRelease Date: April 8, 2022
Director: Michael Bay
Stars: Yahya Abdul-Mateen II, Eiza González, Jake Gyllenhaal, Garret Dillahunt, Keir O'Donnell, Olivia Stambouliah, Jackson White, A Martinez, Cedric Sanders
Rating: R
Runtime: 136 minutes


If Ambulance, Michael Bay's 15th feature currently basking in a gleeful critical reappraisal of Bay's canon, feels as entelechial as Bad Boys II, it can only be because Bay has found himself in the absolute best time to be Bay. Though an ensemble of Angelenos fills out the film as it barrels to pretty much the only conclusion it could have, Ambulance is about as tidy as a Michael Bay film can get. Within ten minutes we're deep in Ambulance: Strapped for money to pay his wife's escalating medical bills, let alone care for their infant son, Will Sharp (Yahya Abdul-Mateen II) agrees to join his adoptive brother Danny (Jake Gyllenhaal, always a joy to behold) on one last big score, a bank heist that goes inevitably wrong. Subsequently, they shoot a cop (Jackson White) and commandeer the cop's ambulance, also occupied by the "best" EMT in L.A., Cam Thompson (Eiza González)—just one more embittered soul in the grand gray tapestry that is the City of Angels. As Danny loses control and Will more and more accepts his fate as the offspring of a fabled bank-robbing psychopath, their bank robber father spoken of in hushed tones and unbelievable stories, the entire militarized might of the LAPD descends upon the stolen ambulance, led by Captain Monroe (Garret Dillahunt), a man who festishizes the police enough that Bay doesn't have to. Even when FBI Agent Clark (Keir O'Donnell) gets involved, he's only invited into Monroe's inner circle because he went to college with Danny. Bad Boys and the fever dream of Bad Boys II are about how Michael Bay thinks that cops must be psychopaths in order to confront a modern psychopathic world. In Ambulance, as much as his vision of the LAPD comprises sophisticated surveillance and world-killing artillery to rival the most elite military power of the U.S. government—making sure it all looks really fucking cool—he also makes sure to interrupt an especially destructive chase sequence (as he once had Martin Lawrence declare the events happening on screen obligatory and nothing else) among so many especially destructive chase sequences, to have Monroe's left hand, Lieutenant Dhazghig (Olivia Stambouliah), tell him how many tax dollars they're annihilating. Later, many, many police officers die in explosions and hails of gunfire, bodies indiscriminately everywhere. One detects glee in these scenes, as if Bay's countering Monroe's dismissal of so many flagrantly abused tax dollars by blowing up half the LAPD in a spectacle that practically demands applause. Maybe Michael Bay no longer sees the utility in unleashing psychopathic cops on a psychopathic world, but maybe he never did. In Bay's L.A., there are no sides, no good guys and bad guys, just a person who "saves my life" or doesn't—just people with holes punched into their bodies and people without. This is Bay's distinction between the "haves" and "have nots": People who have mortal trauma and people who don't. The film's disposable blue collar Italian lump, Randazzo (Randazzo Marc), puts it simply: "L.A. drivers! They're all mamalukes." Behold this urban wasteland of struggling mamalukes—it teems with more style than we'll ever deserve.—Dom Sinacola
---
21. Dune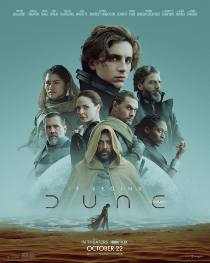 Available on:DirecTV, Fios/Verizon, SpectrumRelease Date: October 22, 2021
Director: Denis Villeneuve
Stars: Timothée Chalamet, Rebecca Ferguson, Oscar Isaac, Zendaya, Josh Brolin, Stellan Skarsgård, Dave Bautista, Jason Momoa
Rating: PG-13
Runtime: 155 minutes


Both technologically innovative and narratively faithful to the original text, Denis Villeneuve's Dune is bolstered by its seamless special effects and starpower above all else. Considering the director's previous work in these arenas—namely Enemy, Arrival and Blade Runner 2049—he should be totally adept for the challenge. Yet there exists a nagging query that begs to be quelled: How much of this film is predicated on the sheer fact that cinematic advancements have finally rendered Dune an attainable possibility? Though it remains true to the first part of the text's unhurried pace and detailed world building, Villeneuve's adaptation feels overlong and void of subtext. It's important to note that the film only adapts the first part of Herbert's novel, which is notoriously kind of a slog. Much of the plot is focused on worldbuilding and creating an incremental immersion into the immaterial political hierarchies that shape this unknown yet familiar world. Admittedly, Villeneuve evokes and embraces this unhurriedness—a choice that just might predicate Dune's future fortune. By limiting the scope to Part I, Villeneuve's Dune maintains a consistent tone and sense of time—though it invariably drags over the course of two and a half hours. However, the meandering pace may perfectly suit fans of the original novel, which captures a certain pensive density indicative of the text. To be fair, there is a plain reason as to why Villeneuve opts for a subdued and sedated Dune. With so many failed attempts at adapting Herbert's novel preceding it, how could the project ever fully embrace auteur-driven artistic risk? It translates as Villeneuve playing it safe, expending all of his energy on ensuring that his remake can't possibly flop. Though Dune is faithful and fantastical in vision, its existence is merely proof that the enduringly popular novel can, in fact, be adapted into a box office hit.—Natalia Keogan
---
22. Nope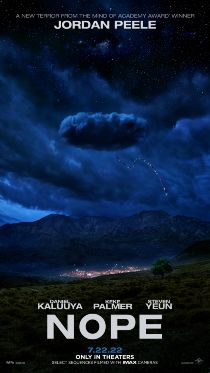 Available on:DirecTV, Fios/Verizon, Spectrum
Release Date: July 22, 2022
Director: Jordan Peele
Stars: Daniel Kaluuya, Keke Palmer, Steven Yeun
Rating: R
Runtime: 130 minutes


Among his most amusing directorial quirks, Jordan Peele appreciates the melodrama of a good biblical citation: 2019's killer doppelgänger vehicle Us tirelessly invokes Jeremiah 11:11 and his latest effort Nope opens with Nahum 3:6: "I will cast abominable filth upon you, make you vile, and make you a spectacle." It's that last clause which perfuses Nope, a shrewd, tactile yarn about a brother-sister rancher duo in pursuit of video evidence of a UFO circling their home. Though Peele routinely prods at the Hollywood machine and its spectacles, here he unlades it all: Image-making as brutality, catharsis, posterity, surveillance, homage, indulgence. Six months after a freak accident killed their father, siblings OJ (Daniel Kaluuya) and Emerald Haywood (Keke Palmer) have taken over "Haywood's Hollywood Horses," Agua Dulce's intergenerational horse-wrangling business which specializes in equine showbiz. Working in beautiful contradistinction, Kaluuya plays OJ as stoic and reticent—the true older brother type—and Palmer's Emerald is prodigiously magnetic and full of puckish chatter. After a series of strange happenings—blackouts, agitated horses, pained noises emanating from the canyons—OJ observes what appears to be a flying saucer gliding through the inky night sky. The next day he spots a cloud that doesn't move an inch. Suspecting a connection between the saucer and their father's death, OJ and Emerald enlist the help of gawky, unstable techie Angel (Brandon Perea) and renowned documentarian Antlers Holst (Michael Wincott, excellent rasp) to obtain proof of the UFO, with intent to profit off of the footage. In a sense, the Haywoods want to make a movie. This is Peele rescripting the American film canon, asking what it means to engage with such an exclusionary medium. Shot in IMAX by Dutch cinematographer Hoyte Van Hoytema—a Christopher Nolan regular, responsible for the slick, beautified landscapes of Interstellar, Dunkirk and Tenet—Nope configures a world of sweeping, dusty landscapes and bloodied dwellings. Steven Spielberg is less a point of reference here than he is the emotional roadmap. The Close Encounters of the Third Kind comparisons write themselves, but notionally, Nope is more like Jaws in the sky. Parts neo-Western, family drama, sci-fi and cosmic horror, Nope sees Peele balance more throughlines here than ever before: Aliens, Muybridge revisionism, undigested grief, chimpanzee carnage, a punctilious documentarian chasing the impossible. Nope is indisputably one for Peele—a spectacle in the least derogatory sense; a palimpsest of nostalgic blockbusters and Peele's deservedly self-assured vision of Hollywood's future; but mostly, a solution to and an undertaking of modernity.—Saffron Maeve
---
23. Electric Jesus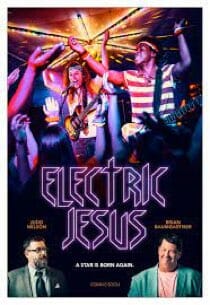 Available on: Amazon, Google Play, iTunes
Year: 2021
Director: Chris White
Stars: Andrew Eakle, Brian Baumgartner, Shannon Hutchinson, Judd Nelson, Wyatt Lenhart, Shawn Parsons
Genre: Comedy, Drama
Runtime: 107 minutes


As someone who spent my music-obsessed teenage years in the '80s alternating between the Christian music concerts encouraged by my youth group and the "secular" rock shows I loved, Chris White's funny and warm coming-of-age film Electric Jesus hits all too close to home. Devout teen Erik (Andrew Eakle) wants nothing more than to "make Jesus famous" by running sound for the upstart Christian hair-metal band 316 in the summer of 1986. Encouraged by the band's skeevy manager Skip Wick (The Office's Brian Baumgartner), conservative Pastor Wember (Judd Nelson) and Wember's runaway daughter Sarah (Shannon Hutchinson), the band hits the road in a beat-up van, playing a mix of churches, youth camps and—gasp—a bar. With original music from Danielson Famile's Daniel Smith, the indie movie avoids any hint of preachiness as it captures the earnestness and naivety of youth and the struggles that slowly and thoroughly strip them away. It's a loving and open-eyed lampoon of an often bizarre subculture that shaped so many of us, especially in the South. And the performances of its young actors help Electric Jesus connect with whatever constraints you had to push back against in those formative teen years. —Josh Jackson
---
24. Asteroid CityAvailable on: Google Play, iTunes, Spectrum, Fios/Verizon
Release Date: June 16, 2023
Director: Wes Anderson
Stars: Jason Schwartzman, Scarlett Johansson, Tom Hanks, Jeffrey Wright, Tilda Swinton, Bryan Cranston, Edward Norton, Adrien Brody, Liev Schreiber, Hope Davis, Steve Park, Rupert Friend, Maya Hawke, Steve Carell, Matt Dillon, Hong Chau, Willem Dafoe, Margot Robbie, Tony Revolori, Jake Ryan, Jeff Goldblum
Rating: PG-13
Runtime: 105 minutes


While The French Dispatch crammed an impressive amount of narrative into its kinetic structure, Asteroid City's journey to the intersection between California, Arizona and Nevada feels positively placid. The film is a story within a story, structured as a television show about a playwright trying to put together a production called "Asteroid City." We bounce back and forth from the TV movie about the creation of the play, to a production of the play itself using the same characters, switching between black-and-white sequences narrated by a Rod Serling-like Bryan Cranston, and the Kodachrome splendor realized in the desert setting on the virtual stage. Thus, we have actors being actors playing actors, the kind of narrative playfulness that's too often ignored when focusing on Anderson's iconic visuals and soundtrack choices. The result is a meta-narrative constantly folding back on itself (in one of the film's more playful moments, Cranston's character accidentally appears in the color sequence, and quickly sees himself out), an alien invasion adventure story and family drama wrapped within the setting of a classic Western, where offramps literally lead nowhere and the seemingly regular shootout down the main street is the only interruption to what otherwise bucolic setting. From the opening moments, the immaculate production design explodes off the screen, the onscreen filigrees and dynamic color scheme a feast for the eye. There's a mix between the stagey and the decidedly down to earth, with hand-painted signs advertising milkshakes dwarfed by background rock formations that are as theatrical as any Broadway flat. It's but one way the film toys with our perception of the characters, both believing in their small and intimate moments, but always made aware of the artifice. There are of course many cinematic references, from the schlock of '50s sci-fi to more than a hint of Close Encounters that also fueled last year's Nope. There are also echoes to many of Anderson's own films. There's so much joy on screen, so much playfulness, that it's perhaps churlish to complain about any missteps. While not as deeply moving as some, or downright thrilling as others in Anderson's filmography, it's a journey to the desert well worth taking.—Jason Gorber
---
25. TÁRAvailable on: Spectrum, DirecTV, Fios/Verizon
Release Date: October 7, 2022
Director: Todd Field
Stars: Cate Blanchett, Noémie Merlant, Nina Hoss, Sophie Kauer, Julian Glover, Allan Corduner, Mark Strong
Rating: R
Runtime: 158 minutes


Lydia Tár's fabled career can be summed up in one four-letter word: EGOT. The all-consuming subject of writer-producer-director Todd Field's TÁR joins rank with Tracy Jordan as one of the only fictional forces of gravity to pull it off. A career composer, Tár (Cate Blanchett) climbed the ranks from prestigious orchestra to more prestigious orchestra until she mounted the top of the totem. A titan of the medium, a la Leonard Bernstein (her mentor), she's managed to usurp critique through sheer contribution, an untouchable virtuoso. But power is fleeting. Once a symbol of modernity, a harbinger of artistic progress breaking ground for women conductors, now she breathes smoke. She doesn't see it, but everyone else can—uncritical, exploitative, out of touch, legendary debris from an imploding generation hellbent on teaching a lesson. She's come full circle in her philosophies by the time we meet her in her 50s. On a scale from The Assistant to TMZ, TÁR is as much the former as a Hollywood-made cancel-culture narrative can be. Most of the film snails along with a still yet compelling subtlety, hovering in the consequential despair of actions past, the spaces in between. The dry, tense tone is interrupted every so often by the discordant tuning of an orchestra, or an explosive performance at the conductor's podium in Berlin, or a rare crumb of confession, until the mood suddenly shifts from slow spiral to imminent plane crash and the drama sets in. Field's first film in 16 years lands with a thud. Not a crack, or a bang, or a boom, but a lead-heavy thud—the kind that shakes the earth after the toppling of a giant, slow-falling tree, one that takes two hours and 38 minutes to hit the ground. If we measured the maestro's intelligence the way Schopenhauer did, by one's "sensitivity to noise," she's all but illiterate at this point, incapable of sitting down at the piano without looking over her shoulder or going for a run in fear of her own footsteps. We witness it in slow motion with rapt attention, always out of the loop, Tár's every move taking on more severity, more self-assurance, more insecurity, until it can't.—Luke Hicks