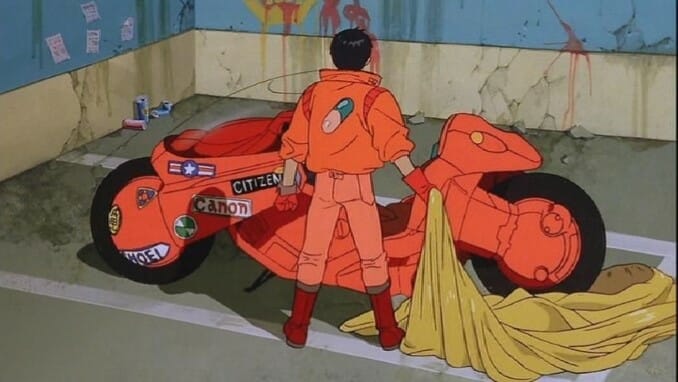 The Hulu library tends to be something of a mixed bag for most film genres, science fiction included—films come and go fairly rapidly, making lists like this one that much more valuable. The sci-fi films now available run a gamut of different styles, from iconic anime such as Akira to critically acclaimed works like Blade Runner or horror films that blend genres such as Come True or 2022 Predator prequel Prey. And there are some sneaky sci-fi entries like Justin Benson and Aaron Moorhead's Something in the Dirt as well.
You may also want to consult the following, sci-fi centric lists:
The 100 best sci-fi movies of all time
The 100 best sci-fi TV shows of all time
The best sci-fi movies on Netflix
The best sci-fi movies on Amazon Prime
The best sci-fi movies on HBO Max
---
1. Akira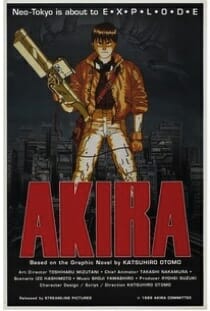 Year: 1988
Director: Katsuhiro Otomo
Stars: Mitsuo Iwata, Nozomu Sasaki, Mami Koyama
Rating: R
Runtime: 124 minutes
The sum total of anime cinema from the early '90s to present day is marked by the precedent of Katsuhiro Otomo's Akira. Adapted from the early chapters of Otomo's landmark manga series, Akira was the most expensive animated film of its time and cinematic benchmark that sent shockwaves throughout the industry. Set thirty-one years after after World War III was sparked by a massive explosion that engulfed the city of Tokyo, Akira is set in the sprawling metropolis of Neo-Tokyo, built on the ruins of the former and teetering precariously on the cusp of social upheaval. The film follows the stories of Kaneda Shotaro and Tetsuo Shima, two members of a youth motorcycle gang whose lives are irrevocably changed one fateful night on the outskirts of the city. While clashing against a rival bike gang during a turf feud, Tetsuo crashes into a strange child and is the promptly whisked away by a clandestine military outfit while Kaneda and his friends look on, helplessly. From then, Tetsuo begins to develop frightening new psychic abilities as Kaneda tries desperately to mount a rescue. Eventually the journeys of these two childhood friends will meet and clash in a spectacular series of showdowns encircling an ominous secret whose very origins rest at the dark heart of the city's catastrophic past: a power known only as "Akira." Like Ghost in the Shell that followed it, Akira is considered a touchstone of the cyberpunk genre, though its inspirations run much deeper than paying homage to William Gibson's Neuromancer or Ridley Scott's Blade Runner. Akira is a film whose origins and aesthetic are inextricably rooted in the history of post-war Japan, from the 1964 Tokyo Olympics and the "Anpo" student protests of that era to the country's economic boom and the then-nascent counterculture of Bosozoku racing. Akira is a film of many messages, the least of which a coded anti-nuclear parable and a screed against wanton capitalism and the hubris of "progress." But perhaps most poignantly, at its heart, it is the story of watching your best friend turn into a monster. Akira is almost singlehandedly responsible for the early 1990s boom in anime in the West, its aesthetic vision rippling across every major art form, inspiring an entire generation of artists, filmmakers and even musicians in its wake. For these reasons and so many more, every anime fan must grapple at some point or another with Akira's primacy as the most important anime film ever made. Long Live Akira! —Toussaint Egan
---
2. Alien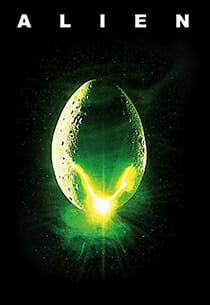 Year: 1979
Director: Ridley Scott
Stars: Sigourney Weaver, Tom Skerritt, Ian Holm, John Hurt, Veronica Cartwright, Harry Dean Stanton, Yaphet Kotto
Rating: R
Runtime: 116 minutes
Conduits, canals and cloaca—Ridley Scott's ode to claustrophobia leaves little room to breathe, cramming its blue collar archetypes through spaces much too small to sustain any sort of sanity, and much too unforgiving to survive. That Alien can also make Space—capital "S"—in its vastness feel as suffocating as a coffin is a testament to Scott's control as a director (arguably absent from much of his work to follow, including his insistence on ballooning the mythos of this first near-perfect film), as well as to the purity of horror as a cinematic genre. Alien, after all, is tension as narrative, violation as a matter of fact: When the crew of the mining spaceship Nostromo is prematurely awakened from cryogenic sleep to attend to a distress call from a seemingly lifeless planetoid, there is no doubt the small cadre of working class grunts and their posh Science Officer Ash (Ian Holm) will discover nothing but mounting, otherworldly doom. Things obviously, iconically, go wrong from there, and as the crew understands both what they've brought onto their ship and what their fellow crew members are made of—in one case, literally—a hero emerges from the catastrophe: Ellen Ripley (Sigourney Weaver), the Platonic ideal of the Final Girl who must battle a viscous, phallic grotesque (care of the master of the phallically grotesque, H.R. Giger) and a fellow crew member who's basically a walking vessel for an upsetting amount of seminal fluid. As Ripley crawls through the ship's steel organs, between dreams—the film begins with the crew wakening, and ends with a return to sleep—Alien evolves into a psychosexual nightmare, an indictment of the inherently masculine act of colonization and a symbolic treatise on the trauma of assault. In Space, no one can hear you scream—because no one is listening. —Dom Sinacola
---
3. Jurassic Park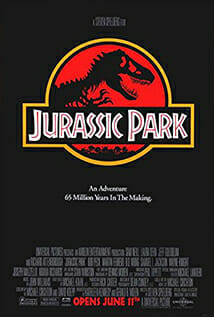 Year: 1994
Director: Steven Spielberg
Stars: Sam Neill, Laura Dern, Jeff Goldblum, Richard Attenborough, Samuel L. Jackson, BD Wong, Wayne Knight
Rating: PG-13
Runtime: 126 minutes
Jurassic Park's standing as a technical milestone in cinematic storytelling isn't only dependent on its then-revolutionary use of computer generated imagery: The special effects look as groundbreaking and seamless today as they did 25 years ago. The magic behind the film's ability to bring dinosaurs to life could be in Spielberg's expertise in approaching special effects on a shot-by-shot basis, merging each sequence with reliable miniature and animatronic work, making the connective tissue between these tricks as unnoticeable as possible. More than an achievement, Jurassic Park is an infinitely fun action adventure that also manages to insert some prescient themes into the mix—like whether or not humanity should interfere, on a deeply intimate level, with Nature—affording a moral angle that the sequels have pretty much abandoned or just plain bungled so far. —Oktay Ege Kozak
---
4. Possessor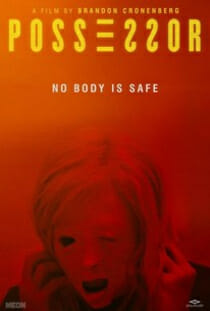 Year: 2020
Director: Brandon Cronenberg
Stars: Andrea Riseborough, Christopher Abbott, Tuppence Middleton
Rating: R
Runtime: 104 minutes
The barren, lonely, modest urban landscapes of Brandon Cronenberg's Possessor reflect a familiar perspective. Brandon is, as you either already know or have surely guessed, David's son; he shares his father's interest in corporeal grotesquery, physical transformation representing mental transformation, and an unnerving, topical preoccupation with viruses. Brandon cuts deeper than daddy, though, if not (yet) with the same incisiveness, then with a clinical precision that only intensifies the oneiric oddness coursing intractably through Possessor.
This disturbing horror/thriller follows Tasya (Andrea Riseborough), an assassin working for a shady organization that carries out its hits via remote cerebral link between assassin and unwitting host—in this case Colin (Christopher Abbott). Cronenberg charts a horrific journey from mind to mind, plotted along neural pathways but predictably expressed along physical routes. It veers off into an arterial journey, the narrow vessels containing the stuff of life—and death—in a larger body. The film has the feel of a grand sci-fi spectacle shrunk down to a dark, dingy miniature; its crude efficiency belies the potency of Cronenberg's ruminations on the theme of a foreign invader corrupting a wayward soul in a poisonous society.—Paddy Mulholland
---
5. Aliens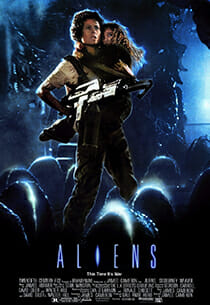 Year: 1986
Director: James Cameron
Stars: Sigourney Weaver, Bill Paxton, Jenette Goldstein, Paul Reiser, Lance Henriksen, Michael Biehn
Rating: R
Runtime: 138 minutes
James Cameron colonizes ideas: Every beautiful, breathtaking spectacle he assembles works as a pointillist representation of the genres he inhabits–sci-fi, horror, adventure, thriller–its many wonderful pieces and details of worldbuilding swarming, combining to grow exponentially, to inevitably overshadow the lack at its heart, the doubt that maybe all of this great movie-making is hiding a dearth of substance at the core of the stories Cameron tells. An early example of this pilgrim's privilege is Cameron's sequel to Ridley Scott's horror masterpiece, in which Cameron mostly jettisons Scott's figurative (and uncomfortably intimate) interrogation of masculine violence to transmute that urge into the bureaucracy that only served as a shadow of authoritarianism in the first film. Cameron blows out Scott's world, but also neuters it, never quite connecting the lines from the aggression of the Weyland-Yutani Corporation to the maleness of the military industrial complex, but never condoning that maleness, or that complex, either. Ripley's (Sigourney Weaver) story about what happened on the Nostromo in the first film is doubted because she's a woman, sure, but mostly because the story spells disaster for the corporation's nefarious plans. Private Vasquez's (Jennette Goldstein) place in the Colonial Marine unit sent to LV-426 to investigate the wiping out of a human colony is taunted, but never outright doubted, her strength compared to her peers pretty obvious from the start. Instead, in transforming Ripley into a full-on action hero/mother figure–whose final boss battle involves protecting her ersatz daughter from the horror of another mother figure–Cameron isn't messing with themes of violation or the role of women in an economic hierarchy, he's placing women by default at the forefront of mankind's future war. It's magnificent blockbuster filmmaking, and one of the first films to redefine what a franchise can be within the confines of a new director's voice and vision.–Dom Sinacola
---
6. Dual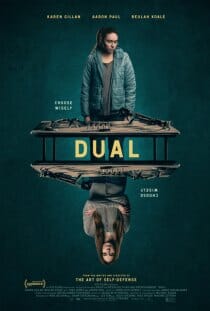 Year: 2022
Director: Riley Stearns
Stars: Karen Gillan, Aaron Paul, Beulah Koale
Rating: R
Runtime: 94 minutes
In Dual, everyone talks like they're a robot. Perhaps that's because they want to better integrate new Replacements, clones made of terminally ill or otherwise on-their-way-out people, into the world. Maybe it's because the delivery is supposed to be as dry, strange and winning as the low-key sci-fi itself. Regardless, this idiosyncratic acting choice by writer/director Riley Stearns is just one of many over the course of his third and (so far) best movie. The world of Dual is near-future, or present-adjacent but in another dimension. Its video chat is Zoom-like, but texting has more of a coding aesthetic. Its minivans still run on gas, but you can make a clone out of spit in an hour. Its people still love violent reality TV, but its shows sometimes involve government-mandated fights to the death between people who discover they're no longer dying and their Replacements. It's the latter situation in which Sarah (Karen Gillan) finds herself. After puking up blood, creating a clone to take over her life and receiving improbable good news from a scene-stealingly funny doctor, Sarah finds that she has a year to prepare for the fight of (and for) her life. Stearns shoots the film in grim, hands-off observations sapped of color and intimacy, but with amusing angles or choices (like a long take watching characters do slo-mo play-acting) that add visual energy to the bleakness. As we see this unfurl, we root for Sarah's success not because we want her to get her old, sad life back, but because the training process has opened her up to life beyond those walls. It can be read as a redemptive allegory representing a life-shaking break-up or other crisis, but Stearns' deadpan script and wry situations rarely give you enough distance to consider Dual beyond the hilarious text in front of you. Gillan goes beyond a cutesy Black Mirror performance to find tragedy, obscene humor and warmth even in her relatively stoic roles, but the shining star of the show is Aaron Paul, who gets the biggest laugh lines as her intense combat instructor. Somewhere between a living instruction manual and the "Self-Defense Against Fresh Fruit" Monty Python sketch, Paul's character is a riot as he attempts to familiarize Sarah with weapons and desensitize her to violence. His performance is just as committed as his serious scene partner's, but when the two are in the groove together, Dual transcends to such big-hearted, surreal silliness that I had a hard time calming my laughter down as the film reminded me that death was on the line. Stearns' work has always been a bit of a specific flavor, a little like that of Yorgos Lanthimos where if you're not in on the dark joke you can feel ostracized from the universe of the movie, and Dual is both his most successful and most eccentric yet. But if you're blessed with matching taste, where you'll put up with a bunch of over-literal, stiff-backed oddballs dealing with a clone crisis, you'll find a rewarding and gut-busting film that's lingering ideas are nearly as strong as its humorous, thoughtful construction.—Jacob Oller
---
7. The Shape of Water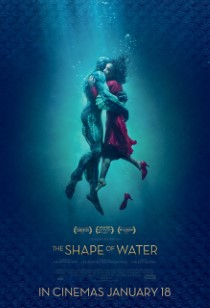 Year: 2017
Director: Guillermo del Toro
Stars: Sally Hawkins, Michael Shannon, Richard Jenkins, Octavia Spencer, Michael Stuhlbarg, Doug Jones
Rating: R
Runtime: 123 minutes
If there's a waiting period filmmakers must abide before they can borrow from their own body of work, Guillermo del Toro either doesn't know or doesn't care. His latest, The Shape of Water, an ageless story of true love between a human woman and a fish-man, references his filmography both at and below surface levels: It suggests a riff on Abe Sapien, the psychic ichthyoid sidekick in both Hellboy films (who is himself a riff on Creature from the Black Lagoon's Gill-man, fed through a copyright strainer by his creator, Mike Mignola), but directly invokes the structure and fairy tale trappings of his 2006 breakout picture, Pan's Labyrinth. Del Toro has us set down in 1960s Baltimore, where Elisa Esposito (Sally Hawkins) works the janitorial night shift for the not-at-all-shady Occam Aerospace Research Center. She's alone, mostly, except for her next door neighbor, Giles (Richard Jenkins), and her coworker and friend, Zelda (Octavia Spencer). Giles and Zelda give Elisa a voice she quite literally lacks: She's mute, and spends most of the film communicating with sign language. Elisa's clockwork days are disrupted by the arrival of the Asset (Doug Jones, the actor behind Abe Sapiens' prosthetics), the aforementioned fish-man, in the custody of Colonel Strickland (Michael Shannon), at once the epitome of the del Toro villain and the average Shannon role: He's abusive, violent, dictatorial to a fault, but mannered, the kind of bastard who thinks his dastardly bastard deeds are right and never thinks twice about his own morality. Elisa, ballsier than Strickland and basically every other man in the film, develops instant kinship with the creature. The success of their relationship hinges on performance as much as on direction. Del Toro cares about the well being of freaks and aberrations more than most people care about the well being of other actual people. Visually, The Shape of Water screams dieselpunk, signifying Bioshock more than the brothers Grimm, but the film bears the indelible stamp of folkloric mythmaking all the same. Del Toro weaves together his influences so finely, so delicately, that the product of his handiwork feels entirely new. That's the magic of the movies, and, more importantly, the magic of del Toro. —Andy Crump /
---
8. Prey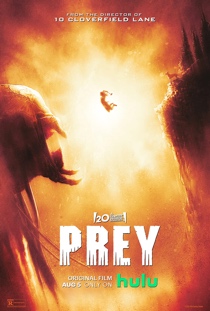 Year: 2022
Director: Dan Trachtenberg
Starring: Amber Midthunder, Dakota Beavers, Dane DiLiegro, Stormee Kipp, Michelle Thrush, Julian Black Antelope
Rating: R
Runtime: 100 minutes
Filmmaker Dan Trachtenberg's Predator prequel Prey succeeds by daring to embrace what prior sequels did not: Simplicity. The basics of Predator cinema boil down to skull trophies and rival combat, but most of all, the thrill of an uninterrupted hunt. With brutal ease, writer Patrick Aison translates Predator codes to hunter-gatherer dichotomies in Native American cultures. There's nothing scarier than the laws of natural hierarchies on display in their most elemental forms, and that's what Prey recognizes with menacing regard. Trachtenberg understands what Predator fans crave, and executes without mercy. Set in the Northern Great Plains of 1719, Prey pits a Predator challenging any species' alphas—wolves, bears, people—against a Comanche tribe. Taabe (Dakota Beavers) leads other boys on hunts while his sister Naru (Amber Midthunder) practices her deadliest skills in secrecy. She's dismissed by most for her gender, but not by Taabe. Naru's chance to defeat a lion (thanks to Taabe) and earn her warrior's rite of passage fails when a Predator's alien technology distracts from afar—which no one believes. Only Naru can protect her family and tribespeople from the unknown Yautja threat since no one will listen, which will be the warrior-wannabe's ultimate test. Prey is inarguably the best Predator since the original. The film gets so much right, paying homage to John McTiernan's 1987 masterwork—through cigars and direct quotes that it'll have fans hooting—and adding Indigenous representation with real cultural strength. Trachtenberg and Aison keep things simple, and that's the special sauce. The performances are tough-as-nails, action sequences absurdly gory and intensity streamlined like a high velocity arrow. By going back to beginnings, Prey sheds pounds of franchise dead weight for a leaner, meaner Predator prequel with all the spine-tearing, one-liner-spouting gladiatorial conquest that fans desire—computer-generated or not. —Matt Donato
---
9. Attack the Block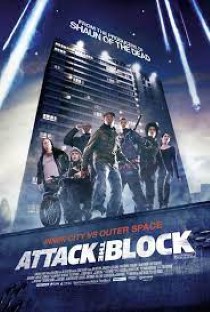 Year: 2011
Director: Joe Cornish
Stars: John Boyega, Jodie Whittaker, Alex Esmail, Franz Drameh, Luke Treadaway, Nick Frost
Rating: R
Runtime: 88 minutes
Written and directed by Joe Cornish, the sci-fi action comedy centers on a gang of teenage thugs—particularly their disgruntled leader, Moses, remarkably underplayed by a young John Boyega—and their housing project in South London. When the defiant juveniles take their crime to a new level and mug an innocent nurse (a delightful Jodie Whittaker), they immediately find themselves plagued by alien invaders. These hideous creatures, with their jet black fur and glowing blue fangs, want nothing more than to destroy the boys and their tower block. In the spirit of Spielberg–even more so than J.J. Abrams' Spielberg ode of the same year, Super 8–Cornish uses alien beings as the catalyst to bring supernatural redemption to a person and a community. He focuses specifically on London's socioeconomic bottom half and the turmoil surrounding them, exposing the lies that society's youth buy into that prolong cultural discontinuity. A comical scene, in which Moses tries to make sense of the aliens while giving excuses for his criminal behavior, highlights this cleverly—he doesn't just blame the government for violence and drugs in his neighborhood, he blames the government for the whole alien invasion. Cornish, however, doesn't simply confront this hopeless attitude, he points toward hope–most vividly in the way Moses battles the aliens, his fight rapt with symbolic implications. Though he tries to escape the beasts through running and avoidance, he realizes he must inevitably face them, but not on his own. In Attack the Block, the alien invasion becomes one giant metaphor for the darkness that binds Moses, his friends and his block–a threat that can only be countered with the pivotal power of community. —Maryann Koopman Kelly
---
10. Something in the Dirt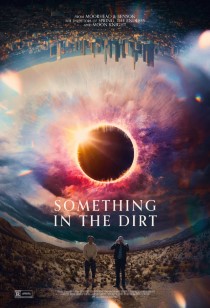 Year: 2022
Directors: Justin Benson, Aaron Moorhead
Stars: Justin Benson, Aaron Moorhead
Rating: R
Runtime: 116 minutes
Poke around online for any amount of time and you'll inevitably stumble upon a strange corner promoting one oddity or another. Even if you promise only to follow friends on social media, to read trusted sources, to avoid all but the most wholesome memes, strangeness—and those pushing it to make a buck—will find you. That might take the form of an algorithm recommending some flat-Earther nonsense after you looked up a flatbread recipe, or of a random LinkedIn message from a half-remembered co-worker who's fallen into something that doesn't call itself a cult but avoids doing so almost conspicuously. And that's not even touching QAnon, COVID deniers or the History Channel. Capitalized conspiracy surrounds us. Half mock-doc, half sci-fi two-hander, all bone-dry L.A. satire, Something in the Dirt takes a bemused look at those all too happy to exploit phenomena and each other—with the typical small-scale charm of an Aaron Moorhead and Justin Benson project. Delving into their own DIY careers, filmmakers Moorhead and Benson respectively play John, a religious wedding photographer, and Levi, his new bartender bum neighbor, who decide to make a documentary together after seeing a freaky bit of unexplainable floating and shining in the latter's apartment. Enamored by the levitation and refracting aura of an irregular glassy prism (alongside a swollen closet door that won't shut into its equation-covered jambs), the pair of oddballs dig into all the strange explanations for what might be going on. Is it geography? Geology? Ghosts? Whatever the case, they naturally also discuss how much a quick-and-dirty doc about their investigation might net them after a sale to Netflix. It's L.A., after all. The pair of indie all-stars have made some of the best genre films of the last few years (seriously, go watch The Endless right now), so it makes sense for them to integrate self-reflection into this uncomfortable semi-spoof. When you make a movie—especially when you make them like Benson and Moorhead—you live in your own little world. Something in the Dirt's silly, strange and unnerving depiction of this process judges the sanity of those willing to do so while explaining why, for some people, it's the only thing that makes sense.—Jacob Oller
---
11. Dune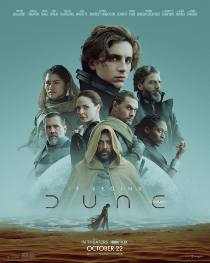 Year: 2021
Director: Denis Villeneuve
Stars: Timothée Chalamet, Rebecca Ferguson, Oscar Isaac, Zendaya, Josh Brolin, Stellan Skarsgård, Dave Bautista, Jason Momoa
Rating: PG-13
Runtime: 155 minutes
Both technologically innovative and narratively faithful to the original text, Denis Villeneuve's Dune is bolstered by its seamless special effects and starpower above all else. Considering the director's previous work in these arenas—namely Enemy, Arrival and Blade Runner 2049—he should be totally adept for the challenge. Yet there exists a nagging query that begs to be quelled: How much of this film is predicated on the sheer fact that cinematic advancements have finally rendered Dune an attainable possibility? Though it remains true to the first part of the text's unhurried pace and detailed world building, Villeneuve's adaptation feels overlong and void of subtext. It's important to note that the film only adapts the first part of Herbert's novel, which is notoriously kind of a slog. Much of the plot is focused on worldbuilding and creating an incremental immersion into the immaterial political hierarchies that shape this unknown yet familiar world. Admittedly, Villeneuve evokes and embraces this unhurriedness—a choice that just might predicate Dune's future fortune. By limiting the scope to Part I, Villeneuve's Dune maintains a consistent tone and sense of time—though it invariably drags over the course of two and a half hours. However, the meandering pace may perfectly suit fans of the original novel, which captures a certain pensive density indicative of the text. To be fair, there is a plain reason as to why Villeneuve opts for a subdued and sedated Dune. With so many failed attempts at adapting Herbert's novel preceding it, how could the project ever fully embrace auteur-driven artistic risk? It translates as Villeneuve playing it safe, expending all of his energy on ensuring that his remake can't possibly flop. Though Dune is faithful and fantastical in vision, its existence is merely proof that the enduringly popular novel can, in fact, be adapted into a box office hit.—Natalia Keogan
---
12. Crimes of the Future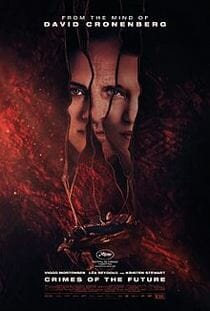 Year: 2022
Director: David Cronenberg
Stars: Viggo Mortensen, Léa Seydoux, Kristen Stewart, Don McKellar, Scott Speedman
Rating: R
Runtime: 107 minutes
Sharing a title with Cronenberg's second film, the latest from the body horror auteur is a return to (de)form after two decades of more dialed-back drama. Digging into the art world's juicy guts and suturing it up as a compelling, ambitious sci-fi noir, Crimes of the Future thrills, even if it leaves a few stray narrative implements sewn into its scarred cavities. The dreamy and experimental Crimes of the Future (1970) sees creative cancers develop in a womanless world ravaged by viruses. New organs are created (and sometimes worshiped) in a broken society now run by fetishists and hurtling towards a dire, damnable biological response. While Cronenberg's 2022 do-over on the subject of organic novelty in a collapsing society isn't a remake by any stretch of the new flesh, it addresses the same pet interests that've filled his films since the beginning. Thankfully, it does so with new subtextual success and a far more straightforward and accessible text (despite the full-frontal nudity and graphic autopsies). Unlike Cronenberg's early work, this movie has color, diegetic sound and movie stars. It embraces traditional dramatic pacing and supplements its perversion with cutting-edge effects. And at least now the characters speak to each other—in that detached, psychology-textbook-meets-FM-2030-essay style—while the camera dives deep into the guts that fascinate us. Specifically, the guts of Saul Tenser (Viggo Mortensen). He and Caprice (Lea Seydoux) are performance artists whose medium is the generation and removal of neo-organs. Saul builds them up, Caprice slices them out. Our destruction of the world, filling its oceans with plastic and its air with pollution, allowed this to happen. Humanity is now literally numb. People slice each other with knives at clubs, or in the street. Recreational surgery is commonplace. Many can only feel real pain while asleep. This unconscious suffering is just one of many sharpened sides of Crimes' metaphor. Art is evolving to meet this nerve-deadened world on its terms. Humans are too, literally. That's why Saul's able to squeeze out nasty new lumps of viscera and why National Organ Registry investigators Wippet (Don McKellar) and Timlin (Kristen Stewart), as well as radical transhumanist Lang (Scott Speedman), find him fascinating. The trio help narratively blend the dystopian bureaucracy and thriving, subversive multimedia generated by Cronenberg's nihilistic predictions. When we eventually ruin things, there will just as surely be new cogs in old machines as there will be new rebels in old resistances. Erudite and exploitative, gory yet gentle, Crimes of the Future shows the new kids on the chopping block that an old master can still dissect with the best. But Crimes of the Future's more meaningful impact is in its representation of a trailblazer finally seeing the horizon. Cronenberg's view of the future understands that the true death of an artist and the death of society at large result from the same tragic failure to evolve—even if that innovation is simply renovation.—Jacob Oller
---
13. Sputnik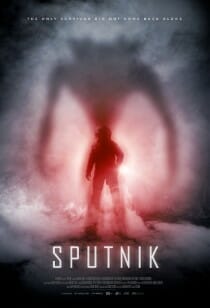 Year: 2020
Director: Egor Abramenko
Stars: Oksana Akinshina, Fyodor Bondarchuk, Pyotr Fyodorov, Anton Vasiliev
Rating: NR
Runtime: 113 minutes
The good news is that, three years later, at least one of Alien's descendants have figured out that borrowing from its forebear makes far more sense than lazily aping Scott, which explains in part why Egor Abramenko's Sputnik works so well: It's Alien-esque, because any film about governments and corporations using unsuspecting innocents as vessels for stowing extraterrestrial monsters for either weaponization or monetization can't help evoke Alien. Abramenko has that energy. Sputnik's style runs somewhere in the ballpark of unnerving and unflappable: The movie doesn't flinch, but makes a candid, methodical attempt at making the audience flinch instead, contrasting high-end creature FX against a lo-fi backdrop. Until the alien makes its first appearance slithering forth from the prone Konstantin's mouth, Sputnik's set dressing suggests a lost relic from the 1980s. But the sophistication of the creature's design, a crawling, semi-diaphanous thing that's coated in layers of sputum equally audible and visible, firmly anchors the film to 2020. Let the new pop cultural dividing line be drawn there. —Andy Crump
---
14. Idiocracy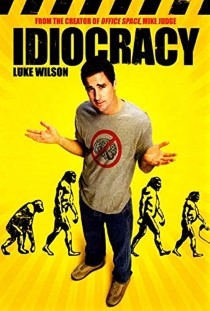 Year: 2006
Director: Mike Judge
Stars: Luke Wilson, Maya Rudolph, Dax Shepard, Terry Crews
Rating: R
Runtime: 84 minutes
Idiocracy's dystopian setting is based on the idea of runaway "dysgenics," the opposite of selective breeding: the inverse of natural selection, once the intelligent segment of the population gets "outbred" by the stupid. It's an interesting idea to drop on Everyman Joe Bauers (Luke Wilson), who arrives as a time traveler from 500 years earlier only to have himself proclaimed as the smartest man in creation. The average person in this setting, though, is facing a rather featureless, bland and frankly obnoxious day-to-day life, with a crippled economy, food shortages and poor mental and physical health. The upside? They're mostly too stupid to notice or care theirs is an existence of boring, mushy pablum. Can this society be saved before it crumbles into dust? —Jim Vorel
---
15. Come True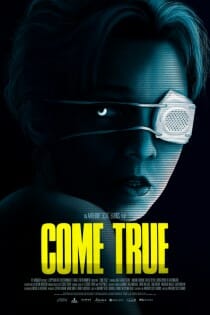 Year: 2021
Director: Anthony Scott Burns
Stars: Julia Sarah Stone, Landon Liboiron
Rating: NR
Runtime: 105 minutes
Come True, Anthony Scott Burns' horror first, sci-fi second hybrid film essentially dramatizes what filmmaker Rodney Ascher gets at in his 2015 sleep paralysis documentary The Nightmare. What if your worst fears manifested in the real world? What if you couldn't tell the difference between the land of the waking and the realm of the slumbering? What if the difference doesn't even matter because, whether the nightmares are real or not, they still smother you and deny you rest, respite and sanity? Conceptually, the movie is frightening. In more practical terms it's deeply unsettling, a terrific, sharply made exercise in layering one kind of dread on top of another. "Don't you ever feel like you're seeing something that you're not supposed to?" Sarah (Julia Sarah Stone) asks Riff (Landon Liboiron), the scruffy Daniel Radcliffe stand-in conducting an ill-advised science experiment masquerading as a sleep study. The ever-present unnerving sensation that follows—that unspeakable terror is hovering over your shoulder—puts the film in close company with It Follows, another movie about disaffected youth on the run from evil they don't understand and can't fight. It's contemporary, atmospheric and cuts deep—and more than that, it's original. Burns conjures horror so vivid and tactile that at any time it feels like it might leap off of the screen and into our own imaginations or, worse, our own lives.—Andy Crump
---
16. Alita: Battle Angel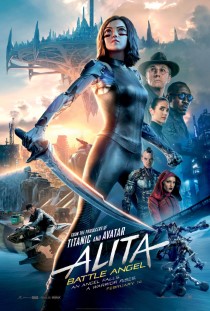 Year: 2019
Director: Robert Rodriguez
Stars: Rosa Salazar, Christoph Waltz, Jennifer Connelly, Mahershala Ali, Ed Skrein, Jackie Earle Haley, Keean Johnson
Rating: PG-13
Runtime: 122 minutes
Alita: Battle Angel begins with Dyson Ito (Christoph Waltz), doctor to cyborgs, scavenging through a junkyard full of spare parts in order to find anything he can use. What better way to start a film than with a metaphor about itself? Just like Dr. Ito, director Robert Rodriguez and co-writer/co-producer James Cameron sift through the remnants of established sci-fi and cyberpunk properties in order to glue together a recognizable and cohesive narrative within the confines of its genre. Considering the talent involved, it's not surprising that the finished product is a frequently fun and kinetic, visually pleasing sci-fi/actioner, albeit one that doesn't have a single new or fresh part embedded in it. Again considering the talent involved, that feels like a lost opportunity. Based on the popular manga, Gunnm, Alita: Battle Angel mostly takes its visual cues and narrative structure from a 1993 anime adaptation. That anime is barely an hour long, yet manages to pack in a sprawling cyberpunk universe with a deep and complex lore that supports whatever over-the-top tech fetish cyber action it throws at you. The story follows Alita (Rosa Salazar), whom Dr. Ito finds during his junk hunt and brings back to life. Her brain is human, but the rest of her is artificial. Just like a cyborg version of Jason Bourne, she doesn't remember her past, but has supreme ass-kicking instincts, leading Ito to suspect some sinister military use in her past. The future world that Battle Angel inhabits is the lovechild of Blade Runner and Mad Max, a grimy post-apocalyptic city that's also a grand, overpopulated cyberpunk metropolis. Apart from Alita gradually figuring out her ass-kicking skills, there's another clear reason for giving the character amnesia: So she can be used as an exposition dump to settle the audience into the story's world and the hodgepodge of various sub-plots that co-screenwriters James Cameron, Laeta Kalogridis and Robert Rodriguez cram into a two-hour runtime. However, when the fighting finally begins, Battle Angel gets its metallic ass in gear. Rodriguez pushes the confines of the PG-13 rating to create some genre- and source-material-appropriate hack-and-slash gruesomeness with a significant amount of cyborg bodies split in half, decapitated and torn to pieces. For fans of the manga and anime, there isn't much in the way of new material to be found here, though nor is it likely to grate on one's fandom to the extent that the Ghost of the Shell live-action adaptation did. For fans of futuristic sci-fi/action, it should provide an engaging experience. —Oktay Ege Kozak
---
17. A Glitch in the Matrix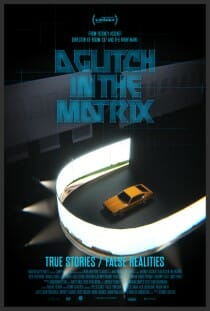 Year: 2021
Director: Rodney Ascher
Rating: NR
Runtime: 108 minutes
What if we all live inside a simulation? If you're Neo, you might reply with "Whoa." If you're anyone that's played a videogame in the last 20 years or, say, lived through a quarantine by transitioning from screen to screen, you might remain relatively unfazed compared to Keanu Reeves' sci-fi chosen one. A Glitch in the Matrix, from director/editor Rodney Ascher, considers simulation theory—the long-running genre playground and thought experiment—using a handful of zealots and a slew of pop cultural pulls, following the rabbit hole through its history from Greek philosophers to wannabe stoner iconoclasts. The long-winded documentary is engrossing in spurts and isn't particularly interested in convincing us of anything, but it'll at least serve as the jumping-off point for a strange conversation or two. —Jacob Oller
---
18. John Dies at the End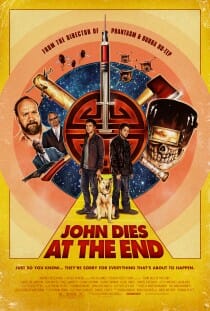 Year: 2012
Director: Don Coscarelli
Stars: Chase Williamson, Rob Mayes, Paul Giamatti, Clancy Brown, Glynn Turman, Doug Jones, Daniel Roebuck
Rating: R
Runtime: 100 minutes
Your ability to withstand the absurdity of John Dies at the End will depend almost entirely on if you're able to tolerate nonlinear storylines and characters who, woven together, tax the lengths of the imagination. An oftimes crude and farcical combination of horror, drug culture, and philosophical sci-fi, it's a film you won't entirely grasp until you've seen it for yourself. Central is a drug known as "soy sauce," which causes the user to see outside the concept of linear time, existing at all times at once, similar to the alien beings from Vonnegut's Slaughterhouse-Five. Also appearing: phantom limbs, an alien consciousness known as "Shitload," a heroic dog, Paul Giamatti and an evil, interdimensional supercomputer. No drugs necessary—John Dies at the End will make you feel like you've already ransacked your medicine cabinet. —Jim Vorel
---
19. Elysium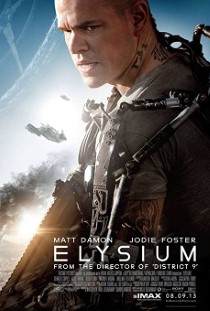 Year: 2013
Director: Neill Blomkamp
Stars: Matt Damon, Jodie Foster, Sharlto Copley, Alice Braga, Diego Luna, Wagner Moura, William Fichtner
Rating: R
Runtime: 109 minutes
At first glance, the plot of Neill Blomkamp's second film, Elysium, looks a lot like that of his first, 2009's well-received District 9. In both films, a disenfranchised, cordoned-off population struggles to survive—monitored and occasionally abused by a distrustful, prosperous elite—until a lone individual upsets the status quo. Of course, in Blomkamp's first film, the ghettoized group are actual aliens living in a small refugee camp on the outskirts of Johannesburg. In his newest, the ghetto is Earth and its inhabitants the ruined planet's entire resident population (with the prosperous elite living far above in a revolving space wheel of pool parties and all-curing health beds). But whereas District 9 was in many ways an intimate, sci-fi-coated tale of personal transformation (with action sequences), Elysium is more reupholstered fable. Max's journey of literal transformation (and attempted transportation) plays out as more Jason Bourne or James Bond than Ellen Ripley or Rick Deckard. —Michael Burgin
---
20. Save Yourselves!
Year: 2020
Director: Alex Huston Fischer, Eleanor Wilson
Stars: Sunita Mani, John Paul Reynolds, John Early, Jo Firestone
Rating: R
Runtime: 93 minutes
An unassuming blend of lo-fi relationship comedy and alien invasion sci-fi, Save Yourselves! feels like one of those indie comedies thrown together over the course of a long weekend by good friends who simply enjoy each other's presence and wanted a chance to work together. Sunita Mani and John Paul Reynolds star as two halves of a mildly insufferable couple of modern millennial Brooklynites, who decide to embrace the latest "wellness" trend by "unplugging" for a weekend in the woods. Little do they realize that their relationship-building getaway will coincide with the Earth falling prey to an adorable species of alien "poofs," living balls of Tribble-style fur that consume ethanol and tear through anything organic in their path. Largely coasting by on its charming performances and idiosyncratic characters, Save Yourselves! is very light sci-fi, but oddly endearing on a character front—there's something about Mani singing to herself while filling up tiny travel shampoo bottles ("the big soap goes into the little soap!") that felt instantly and presciently accurate to my own relationships. That insight into modern relationships is all Save Yourselves! really needs for a breezy 90 minutes. —Jim Vorel