God of War Becomes the Fastest-Selling PS4 Exclusive Ever
Images via Sony Santa Monica Studio
Games
News
God of War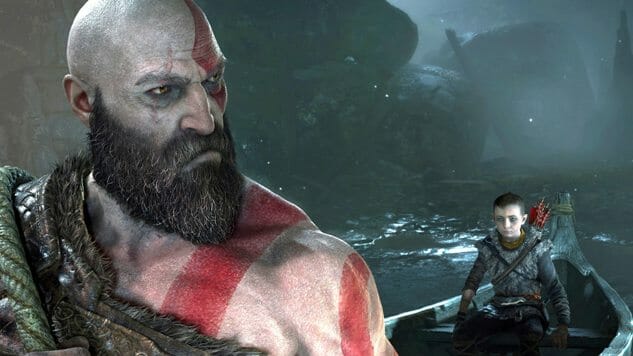 The latest installment in Sony's God of War franchise was released last month to critical acclaim, garnering high marks across the board. Now, Sony has revealed just how commercially successful the game has been. On Thursday, the publisher announced via the PlayStation Blog that God of War is now the fastest-selling PlayStation 4 exclusive ever, selling over 3.1 million copies in its first three days on the market.
"When we first revealed God of War less than two years ago, we knew we had something truly special … fast-forward to present day with the game's release, and we are humbled to see such positive reviews," said VP of Marketing for Sony Interactive Entertainment of America Asad Qizilbash.
The fact that copies of the game flew off the shelves isn't surprising, but accruing a sales total usually reached in a week in only three days is just as overwhelmingly positive as the game's high review scores. God of War's developer, Santa Monica Studio, offered their own message of thanks to those who made such a large statement with their dollars. "I would like to personally thank the millions of fans around the world who decided to embark on Kratos' latest adventure with us. Your support is truly inspiring, and it's a reason why we push ourselves every day to go beyond the boundaries of play," said Head of Santa Monica Studio Shannon Studstill.
The early success of God of War was enough to guarantee future titles in the franchise, and the game's director, Cory Barlog, confirmed his desire to make five more games in the series to Kotaku. Hopefully it won't take him and his team five years to make each of those.