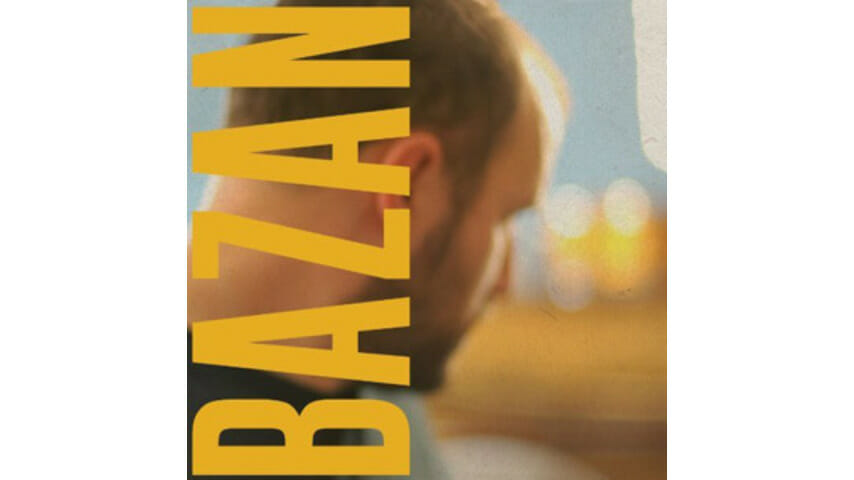 Former Pedro The Lion frontman abandons character sketches for spiritual reflection
David Bazan used to be a character singer. Each record was like a collection of short stories —take, for example, Winners Never Quit, a concept album about a corrupt politician. Or Control's "Rapture," a detailed account of an extramarital affair. Or Achilles Heel's "Discretion," the story of a hitman hired by a farmer's son to kill his father—except the hitman decides to kill the "asshole son" instead.
Ever since establishing himself as a Christian artist, singing "Be Thou My Vision" for captive audiences and performing at the Cornerstone Festival, Bazan has received more faith-related judgment and scorn than almost any other indie artist—as his obsession with badness overshadowed themes of goodness, many of his evangelical fans deserted him. Every curse word, murder tale and sexual image, despite its greater purpose, created more distance between him and much of his original fanbase. But while Bazan's once-faithful fans were off in a corner somewhere praying for him, his songs were getting more interesting. Back then, his band was called Pedro The Lion. A lot has changed in the last decade.
Bazan's 2006 solo EP Fewer Moving Parts was his first release under his own name, and perhaps it was a reaction to the ridicule he faced from disappointed fans and critics. The cover featured a sketch of Bazan holding an axe over his head, which was fitting—the entire EP put his enemies on the chopping block. Particularly scathing was "Selling Advertising," a song rumored to be about Pitchfork.
Then again, maybe it was directed at record reviewers in general, especially the ones making judgments about his spiritual leanings: "You're so creative / With your reviews / Of what other people do / How satisfying that must be for you / Am I a Christian? / Are you a Jew? / Did you kill my Lord? / Must I forgive you?"
Elsewhere on the record, he made sarcastic and self-conscious comments about American politics, addiction, his own career—you name it. The music went beyond rough-around-the-edges, clearly lacking the level of care and restraint he put into the lo-fi indie rock on Control and Achilles Heel. Naturally, the EP-length hissy fit got a lot of folks nervous about Bazan's first solo full-length. Would he throw a hand grenade and disappear for another three years? Is he lost without his old band? Does he hate God?
Bazan's album is called Curse Your Branches, and the title track's chorus—"All fallen leaves should curse their branches / For not letting them decide where they should fall / And not letting them refuse to fall at all"—is a quick glimpse into a struggle with the idea of original sin. Opening track "Hard To Be" presents his thesis: "Wait just a minute / You expect me to believe / That all this misbehaving / Grew from one enchanted tree," he sings, later asking us to "ponder the weight of an apple / Compared to the trouble we're in." It's a perplexing ratio indeed, and Bazan spends most of the record explaining why he can't reconcile the concept. It grows more personal when he references a drinking problem and a daughter who's been asking questions about God. And the folksy "Please Baby Please"—in which an alcoholic calls his lover to beg for another drink—might be the closest Bazan has ever come to writing a love song.
There's a quote from the Chicago Reader floating around that describes Curse Your Branches as a "breakup album" in which Bazan dumps God. And while Branches is certainly heartrending, it ain't no Rumours. I wouldn't claim that Bazan has given up on religion—he's clearly in the middle of an ongoing conversation with God. In several songs, he addresses God in second-person, asking questions, making thoughtful accusations and articulating his grievances more clearly than ever.
"When you set the table / And when you chose the scale / Did you write a riddle / That you knew they would fail," he asks. The whole thing plays out more like a therapy session than a breakup. I picture Bazan reclining on a couch, flipping through the Bible and pointing out parts that don't add up, explaining why he feels betrayed and saying to God, "You knew this was going to happen, didn't you?"
Lyrics have always been the focal point of Bazan's music, and here they carry a vast majority of the weight. Every word is crystal clear, and he sings slowly, as if to say, "Make no mistake." A languid pedal steel provides a steady backdrop; the tambourines and bells are perfectly restrained. Some songs are catchy, others are pretty, and though every instrument is masterfully played, nothing here is really innovative—Bazan avoids unexpected flourishes, saving all the drama for his lyrics. Not a departure from his Pedro The Lion work, the music creates order in the court so Bazan can make his case.