Yo La Tengo to Tour North America and Europe in 2018
Photo by Jacob Blickenstaff
Music
News
yo la tengo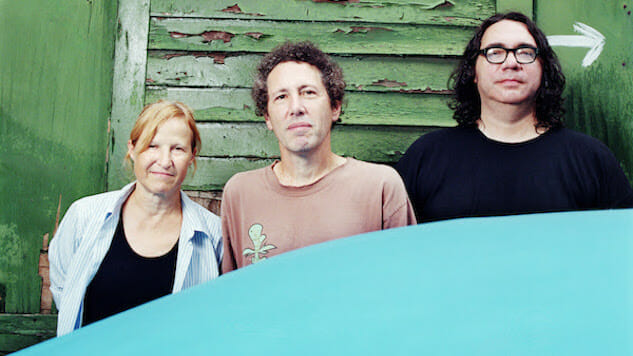 Indie mainstays Yo La Tengo recently announced a slate of European tour dates, and now they're giving Americans something to look forward to. Following a string of shows at New York City's Bowery Ballroom in December for their Eight Nights of Hannukah concerts, the band will head back out on the road in March to go on a run through North America.
The first leg of the tour will kick off on March 28 in Minneapolis and continue until they play a duo of dates in Nashville in mid-April. Afterward, they head overseas to play shows in Europe before returning Stateside at the end of May. They then kick off the second leg of their North American tour, reporting for double duty in Seattle, Portland, San Francisco and Los Angeles.
2018 will undoubtedly be a busy year for the band. Their touring has fueled speculation that the band will release a follow-up to their 2015 LP Stuff Like That There, but only time will confirm the announcement of an album. Until then, see the complete itinerary of their tour below, underneath the band's Daytrotter Session circa 2013.
Yo La Tengo Tour Dates:
December
12 – New York, N.Y. @ Bowery Ballroom (Hannukah)
13 – New York, N.Y. @ Bowery Ballroom (Hannukah)
14 – New York, N.Y. @ Bowery Ballroom (Hannukah)
15 – New York, N.Y. @ Bowery Ballroom (Hannukah)
16 – New York, N.Y. @ Bowery Ballroom (Hannukah)
17 – New York, N.Y. @ Bowery Ballroom (Hannukah)
18 – New York, N.Y. @ Bowery Ballroom (Hannukah)
19 – New York, N.Y. @ Bowery Ballroom (Hannukah)
March
28 – Minneapolis, Minn. @ First Avenue
29 – Chicago, Ill. @ Thalia Hall
30 – Chicago, Ill. @ Thalia Hall
31 – Toronto, Ontario @ Phoenix
April
02 – Burlington, Vt. @ Higher Ground
03 – Boston, Mass. @ Paradise
04 – Washington, D.C. @ 9:30 Club
06 – Brooklyn, N.Y. @ Brooklyn Steel
07 – Philadelphia, Pa. @ Union Transfer
08 – Charlottesville, Va. @ Jefferson
10 – Carrboro, N.C. @ Cat's Cradle
11 – Carrboro, N.C. @ Cat's Cradle
12 – Atlanta, Ga. @ Terminal West
13 – Nashville, Tenn. @ Basement East
14 – Nashville, Tenn. @ Basement East
28 – Dublin, Ireland @ Olympia
29 – Glasgow, U.K. @ SWG3
30 – Manchester, U.K. @ Academy
May
01 – Birmingham, U.K. @ Town Hall
03 – Leeds, U.K. @ Church Leeds
04 – London, U.K. @ Royal Festival Hall
06 – Amsterdam, Netherlands @ Paradiso
07 – Berlin, Germany @ Heimathafen
08 – Cologne, Germany @ Gloria Theatre
09 – Munich, Germany @ Muncher Kammerspiele
11 – Zagreb, Croatia @ Pogon Jedinstvo
12 – Belgrade, Serbia @ Dom Omladine
13 – Budapest, Hungary @ A38 Ship
15 – Milan, Italy @ Fabrique
16 – Fribourg, Switzerland @ Fri-Son
17 – Schorndorf, Germany @ Manufaktur
19 – Paris, France @ Le Caberet Sauvage
20 – Brussels, Belgium @ Ancienne Belgique
31 – Seattle, Wash. @ Neptune Theater
June
01 – Seattle, Wash. @ Neptune Theater
02 – Portland, Ore. @ Wonder Ballroom
03 – Portland, Ore. @ Wonder Ballroom
05 – San Francisco, Calif. @ Fillmore Theater
06 – San Francisco, Calif. @ Fillmore Theater
08 – Los Angeles, Calif. @ Teragram Ballroom
09 – Los Angeles, Calif. @ Teragram Ballroom