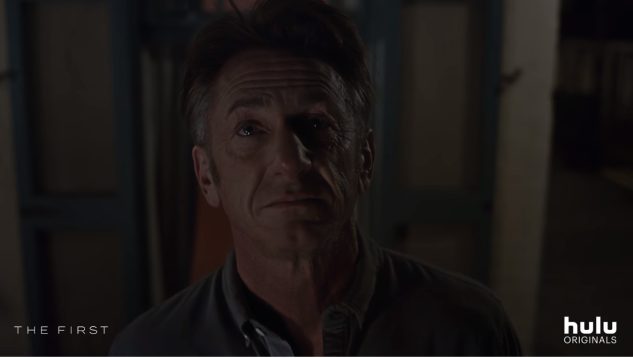 The weathered but Academy Award-winning face of Sean Penn is the main selling point for Hulu's newest series, The First, a serious-minded sci-fi story about humanity attempting to embark on the first manned mission to Mars. Joining an ensemble cast, Penn will play a driving force behind the ultimate goal of colonization, quoting Carl Sagan in the first trailer just released by Hulu. You can view that trailer below. The synopsis for The First, meanwhile, is as follows:
The First will follow "the first human mission to Mars, while exploring the challenges of taking the first steps toward interplanetary colonization. The story focuses not only on the astronauts, but also on their families and loved ones, as well as the ground team on Earth."
This series should of course not be confused with the upcoming feature film First Man, the biopic of astronaut Neil Armstrong that stars Ryan Gosling. Rather, these are astronauts still yet-to-come, in a series that truly looks like more of a drama than a sci-fiction epic. There's a sense of gravitas and wonder to the footage below, and a weight that makes you feel the Herculean effort of what a difficult task interplanetary travel truly will be. It reminds us of nothing so much as the first half of Chris Nolan's Interstellar, as the scientists attempt to figure out how to tackle their seemingly impossible task.
The First stars Penn along with Natascha McElhone, LisaGay Hamilton, Oded Fehr, James Ransone and Hannah Ware, and is scheduled to hit Hulu on Sept. 14, 2018. Check out the first footage below.