The Dandy Warhols: …Earth to the Dandy Warhols...
[Beat the World]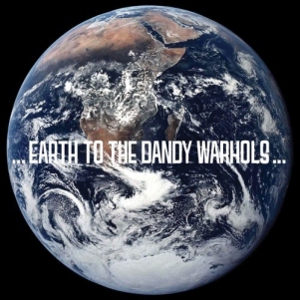 Intermittent glimpses of the terrific band the Dandies refuse to be
Since 2000's rockin' extravaganza
Thirteen Tales From Urban Bohemia
, Portland's Dandy Warhols have played against their strengths as a dynamic guitar-rock band with defiant perversity. Album number six starts out promisingly: "The World The People Together (Come On)" sounds like a shoegaze mutation of Donna Summer's "I Feel Love," and "Mission Control" could be the answer song to Flight of the Conchords' "Bowie," while "Welcome to the Third World" is a wry blend of the Stones' "Miss You" and Duran Duran's disco funk. But after that, things go south in a hurry, with one repetitive slab of sludge after another. Mark Knopfler and Mike Campbell are hidden inside "Love Song," probably gasping for air, which is in short supply throughout. Later, initially engaging rocker "Valerie Yum" disintegrates into a fun-with-Pro-Tools exercise in pitch shifting. Listening to the 70-minute album is like waiting at a railroad crossing while an extremely long freight train trundles past—eventually you just glaze over.
Listen to The Dandy Warhols' "Lovesong" from La La Grande Finale:
Others Tagged With