Signs of Life 2008: Best Games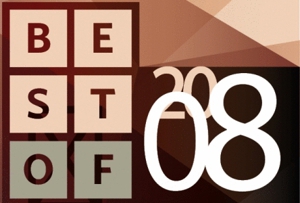 Page 1 of 2
Check out Paste's top 10 video games of 2008...


10. Spore [Maxis /// PC, Mac]
You might remember spending hours with Play-Doh as a child, rolling the modeling clay into snakes, attaching legs and then parading your creations around the kitchen table. You wanted them to spring to life so badly. Now, you can thank Will Wright for creating a video-game experience that delivers on that fantasy.

9. Geometry Wars: Retro Evolved 2 [Bizarre Creations /// Xbox LIVE Arcade]
For the uninitiated, Geometry Wars is arcade classic Asteroids juiced on steroids. You'll start playing after dinner and keep muttering "one more game" until it's time to shower for work the next morning.

8. LittleBigPlanet [Media Molecule /// PS3]
This platformer will charm your socks off—and then bring them to life as adorable puppets. Build your own levels and trade them with friends. Revel in the varied fabrics and unmatched cuteness. Name your first child "SackBoy," your lil' burlap buddy, regardless of its gender.

7. Rock Band 2 [Harmonix Music Systems /// Xbox 360, Wii, PS3, PS2]
The king of rhythm games only had itself to dethrone. Go on tour and sleep in your own bed each night—the rock musician's true fantasy.

6. Grand Theft Auto IV [Rockstar North /// Xbox 360, PS3, PC]
Following the triumphs and travails of Eastern-European immigrant Niko Bellic offers players a fascinating exploration of what happens when the American Dream gets a little too real.