Aziz Ansari: Intimate Moments for a Sensual Evening DVD Review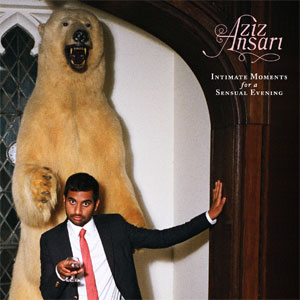 Starring: Aziz Ansari
Studio/Run Time: Comedy Central/56 mins.
Standout standup
Aziz Ansari restored my faith in standup. The 26-year-old comedian was the last to perform at Comedy Central's show at Bonnaroo last year. By that point, I'd decided standup routines weren't for me, that my fond memories of Chris Rock, Richard Pryor, Bill Cosby and Bob Newhart were misleading—they were rare exceptions and nostalgia clouded my recollections. Even that night at Bonnaroo, the finest comedy writers—smart and wonderful in short, edited bursts for The Daily Show—delivered material that fell flat as often as not.
It seemed they realized this and relied on frequent genital jokes and profanity for the quick, cheap laugh (much like the character Randy, which Ansari created for Judd Apatow movie Funny People). Then Ansari took the stage. I laughed more during his performance than in the five that preceded it combined. While his routine would earn the same MPA rating in a movie, he didn't use sex and obscene language as a crutch. His was a quick, smart and fresh comedy that delivered from beginning to end. He used observational humor, but in a way that felt authentic and unique—as opposed to a rehash of Jerry Seinfeld or Bill Cosby. Whether he was talking about fraudulent thread-counts on sheets or harassing his young cousin on Facebook, Ansari's timing was a joy to behold. Often, his asides were every bit as funny as the main jokes, displaying a magnificent wit. There was a certain effortlessness to his delivery that heightened the performance. I didn't feel like he was trying too hard (as opposed to, say, latter-day Robin Williams performances).
All of this is captured in his new DVD, Intimate Moments for a Sensual Evening. Most of the material in the roughly one-hour performance comes from the act he's been delivering for the past year, and there's also 30 minutes of older material in the bonus features (although the production quality is sorely lacking). But despite the dearth of new material, the DVD is a worthwhile snapshot of one of contemporary comedy's best.
Watch a clip from Aziz Ansari's Intimate Moments for a Sensual Evening:
Others Tagged With