The Get Up Kids: There Are Rules
[Quality Hill]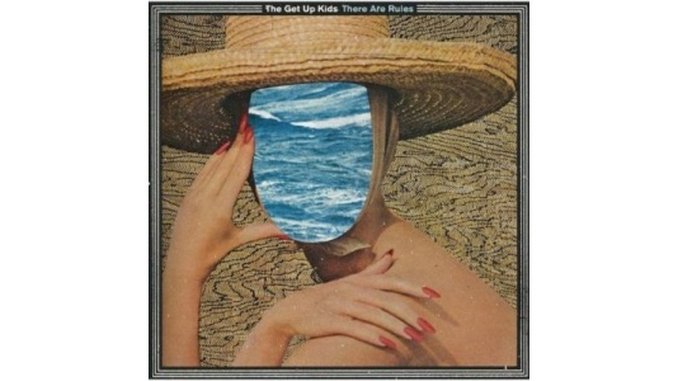 Sometimes you can't write home again.
A few months ago I found myself re-listening to Something to Write Home About in the car and was transported instantly to an alternate youthful plane of zealous idealism, overthought storybook romance and the pregnant possibilities of guys who can't quite sing playing guitar like their life depended on it. Years and several waves of alt rock fashion later, the Get Up Kids' opus holds up well and still mostly lives up to its title. Unfortunately, the eventual offspring of the band's 2009 decision to reunite to celebrate its anniversary doesn't quite live up to all the latent promises the occasion had to offer. With the exception of glancing moments in the album's snarkily-titled closer "Rememorable," the band seemingly replaced their bracing energy with poorly considered sonic angles.
The album starts with an irritating "why fi?" effects on "Tithe," uses clumsy beats and overmodulating bass on "Better Lie" and in between tends to take woozy passes at mid-2000s English post-punk-pop or mainline American indie rock while the songs come up light. While you can't necessarily demand that the early denizens of what we called "emo" back before all the neck tattoos remake the same album across the decades, you'd hope that those counted among the best-in-breed write with consistent insight and intensity as their lives unfold. Here the Get Up Kids sound a bit confused and rusty, making There Are Rules a late career footnote of limited urgency.
Others Tagged With