Ben Kweller: Go Fly a Kite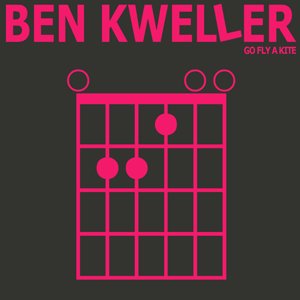 How Kwell-sauce manages to channel the Fab Four so adeptly without sounding like a blatant ripoff artist is beyond me. There's a certain threshold which separates inspiration from outright theft, and while he is safely on the inspiration side, he jokingly dangles his limbs over that line and feigns imbalance for a chuckle at our expense. Kweller infuses just enough smattering of cymbal-crashing alt-country to keep from sounding exactly like Paul McCartney fronting Fountains of Wayne.
Go Fly a Kite is lively and cheerful despite some heavy topics—there seem to be at least a few breakup songs—and surprisingly never bores even when it should. It's entirely too shiny, upbeat and rockin'.
Needless to say, there isn't much in the way of twists and turns, but sometimes that's the cost of doing business with power-pop. Occasionally, Kweller makes manageable tweaks on time signatures, like on the waltz-esque "Gossip." Still, nothing really wanders out of very familiar territory.
The closest Kite comes to making an original stamp is on its centerpiece, "Free." While it—hopefully accidentally—borrows a "Freeeeeeee!" chorus from the Phish song of the same name, it has some swagger on both the vocals and guitar that really make it stand out. (For any Canadian indie-nerds, "Free" may remind you of something from Joel Plaskett Emergency.)
Another solid track is "The Rainbow," Kite's main ballad. "Why do I sing these songs/ All these mixtures of pain/ About a girl with too many wrongs/ Finding the words to complain." This cut, and probably a few others on here, are likely to find their way onto the Scrubs Reunion soundtrack (or Garden State 2… whatever Zach Braff is working on these days).
Go Fly a Kite is pretty exciting; Kweller should be pleased with how it turned out. It's spirited, energetic and competent power-pop. I don't think it will get lost in a shuffle of comparisons—although this review certainly isn't helping (coughLemonheads!).
Others Tagged With