John Vanderslice: Dagger Beach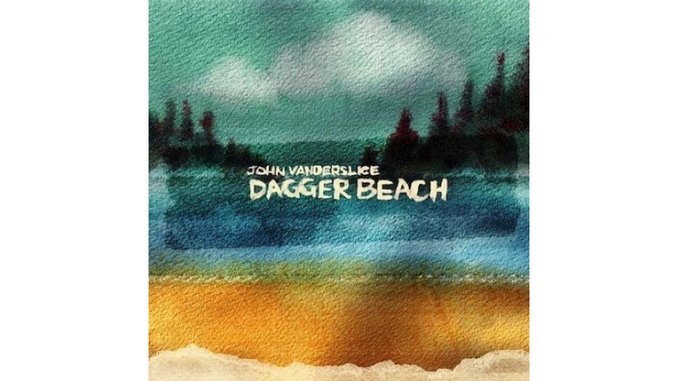 Dagger Beach can, at times, feel a little out there—even for John Vanderslice. Written on the heels of a break-up and funded through a highly successful Kickstarter campaign, Dagger Beach is both familiar and distant. As Vanderslice puts it, "…this is not a break up record. Dagger Beach is a put-me-the-fuck-back-together record." JV has always had a knack for writing songs about working at a methamphetamine lab ("Speed Lab"), shooting birds from his window ("Up Above The Sea"), or time spent with an Iraqi prostitute ("Trance Manual"), but after Dagger Beach, his ninth studio album, we may have to wonder what those songs were really about. While his back catalog isn't entirely made up of such stories, they seem to be the majority. Life And Death of An American Fourtracker's "Me and My 424" (about a piece of recording gear) or White Wilderness' "Convict Lake" (an acid-filled trip to the woods) are much more believable entries from the Life of John Vanderslice. But on Dagger Beach it all feels more autobiographical without placing his heart on his sleeve directly.
After White Wilderness—a beautiful and surreal collaboration with Magik*Magik Orchestra from 2011, JV has returned to his signature sound of employing mysterious electronic buzzes, blips and whirs to fill the space between his distinct voice and the use of a vast array of guitars, drums, pianos and countless other instruments. Elaborate arrangements aren't anything new for JV, and Dagger Beach may be the most ambitious to date, but rarely—if ever—does it hinder the atmosphere.
Most tracks will find a choir of JV's singing and brilliant harmonies. And while the full cast of performers is upwards of 15, a clear staple to the vibe of this record is the deliberate, precision drumming of Jason Slota, especially on "Damage Control." The elegant woodwind and horn arrangements of Minna Choi and Magik*Magik Orchestra also find a home on "Harlequin Press," "Song For David Berman," and "Gaslight"—still working perfectly alongside Vanderslice's melodies.
Dagger Beach begins with "Raw Wood," written after a freakout on the first of many solitary hiking and camping trips (where Vanderslice worked through the album). You can almost feel the eeriness of the wild night coming to life as he whispers: "I set up camp in the woods / Where the trail falls off for good / I set up in wildcat camp / Just me and the owls and the bats / In the deep dark woods / Alone with my fears."
The tension from "Raw Wood" lightens up for a few tracks but permeates most of the album in the form of dissonant melodies and rhythms. "Song For Dana Lok" is a gentle tune that lends the album's title, naming Dagger Beach as place of resilience with the words: "I taste salt on my tongue, I will stay strong / I will not be undone."
"How The West Was Won" is quite easily one of the most accessible and stand-out tracks of the album (and slightly reminiscent of older songs "Pale Horse" or "White Dove"). Vanderslice sings on the chorus: "Don't it feel good / Don't it feel right / Don't feel good / To be understood tonight" while emitting a sense that that understanding doesn't come too often.
It may not be his most easily accessible album, but Dagger Beach is certainly worth the time to explore. JV has delivered a well-produced and thought-provoking album that sinks in more and more after each listen.
Others Tagged With