With online listening and the I Heart Radio movement, you can hear most radio stations anywhere you can get wifi. But if you're typically wired to your Spotify playlist on road trips, we've done the tuning for you—here are 10 listener-supported radio stations with consistently great programming, great hosts, and even some local flavor.
10. WNCW



City: Boone, Charlotte, Greenville, N.C.
Frequency: 88.7
What makes it unique: This station brings North Carolina back to its roots with programs perfect for rolling down the mountains in a pickup truck. Or to visualize said mountains, if you're sick of the grey view from your cubicle. Studio B offers live bluegrass sessions, you can get your Sabbath on with Bluegrass Gospel Sundays, and there's even a program called "This Old Porch," to get your wheels spinning with storytelling and bluegrass jams.
9. KKFI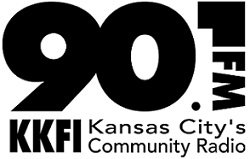 City: Kansas City, Mo.
Frequency: 90.1
What makes it unique: These guys win for variety. Kansas City is known for its wide range of musical preferences, and has become a hub for concert tours in the Midwest. Fittingly, this station has offered a wide variety of programs, based around anything from rap to psychedelic, since 1988. Also involved in local and national goings-on, the station offers podcasts on environmental issues, women's concerns, and local arts.
8. AM 1340



City: Denver, Colo.
Frequency: AM 1340
What makes it unique: A subsidiary of Colorado public radio, 1340 OpenAir has space for live sessions, which it divides between bands coming through and local acts from around the state. A free weekly download makes the station worth checking out online, and its AM frequency means you won't lose it crossing the mountains.
7. WUKY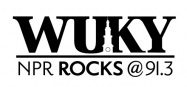 City: Lexington, Ky.
Frequency: 91.3
What makes it unique: The first university-owned radio station in the country, WUKY buzzed over the airwaves for the first time in 1940 from the University of Kentucky campus. Since then, the station has placed a heavy emphasis on local gatherings like the quint-annual Gallery Hop and the Bluegrass Mud Run. They also make sure grads of the University inherit their rich heritage, one example being DeBraun Thomas' revival of the Crunkadelic Funk Show.
6. WKXT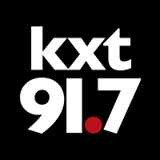 City: North Texas Region
Frequency: 91.7
What makes it unique: The newest to the broadcast scene on this list also has the largest listenership of all AAA stations across the country. Needless, to say, they've gained impressive ground since their first broadcast in 2009, with recent live sessions from festival-hoppers The Hold Steady and British indie darling Dan Croll. Those five years have also brought five years of Barefoot at the Belmont, a summer concert series in Dallas. Affiliated with Texas' KERA and NPR, WKXT definitely knows what it means to be a meaningful part of the community.
5. KEXP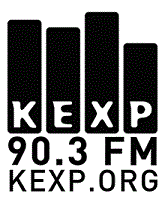 City: Seattle, Wash.
Frequency: 90.3
What makes it unique: Started in 1972, the University of Washington station prides itself on its cross-frequency presence. They won a webby award in 2004 for their website, and aired original programming in New York City from 2008-2011. They're currently pooling funds to build a separate home base of operations, and who wouldn't want to give to a station that devotes its entire Saturday morning to Reggae?
4. WYEP



City: Pittsburgh, Pa.
Frequency: 91.3
What makes it unique: Currently celebrating 40 years as an organic, homegrown station, WYEP hosts its own summer music festival and countless concerts throughout the year, in addition to renowned live sessions in their standalone studio. An active advocate of education, the station hosts radio and rock camps for kids and teens in the city, and frequently broadcasts historical "discumentaries" of favorite records.
3. KCMP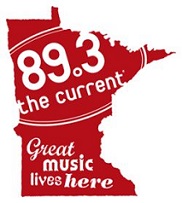 City: St. Paul, Minn.
Frequency: (depends on area)
What makes it unique: Minnesota Public Radio is not just for Classical and Garrison Keillor. KCMP The Current is considered a tastemaker in the Midwest, so it's fitting that they just released their own beer through Schell's. The Schell's 89.3 goes perfectly with an official The Current bike jersey from Twin Six. Talk about listener-supported. The station itself offers retrospectives, exclusive first listens and a stream of special music for parents to listen with their kids.
2. WFUV



City: New York, N.Y.
Frequency: 90.7
What makes it unique: For 65 years, this antenna in the Bronx has culled cultural influences from across the nation, as well as across the pond. UKNY profiles British acts making a splash (sometimes before they experience crossover success), while Irish program Ceol na Gael offers music, news and sports from Ireland on Sundays to take you right up to NPR's Thistle and Shamrock.
1. KCRW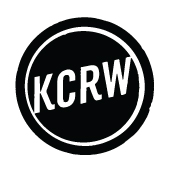 City: Santa Monica, Calif
Frequency: (depends on area)
What makes it unique: With nine CDs of live performances, it's no wonder bands are itching to get themselves on KCRW's radar. The NPR affiliate almost makes it easy—their official SXSW showcase is always a hit. One headliner this year, Future Islands, ended up winning SXSW's Grulke Prize for US Developing Act—but KCRW knew them before they were cool.