David Lowery to Direct Fantasy Epic Green Knight for A24
Photo by John Phillips/Getty
Movies
News
Green Knight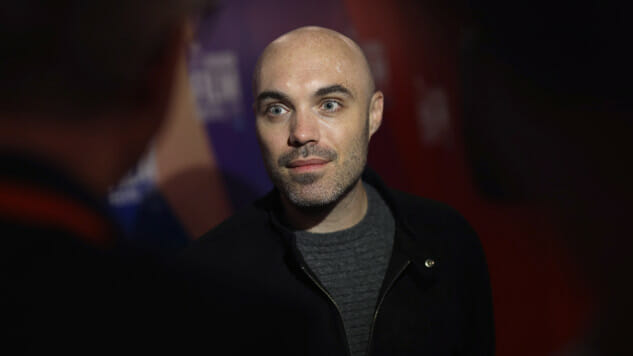 David Lowery will direct Green Knight, a fantasy epic retelling of Sir Gawain and the Green Knight, for A24, per Deadline. A24, which also distributed Lowery's 2017 film A Ghost Story, is financing with Ley Line and BRON Studios.
Sir Gawain and the Green Knight is one of the most recognizable tales in medieval English literature. The chivalrous Sir Gawain, a knight of King Arthur's Round Table, accepts the challenge of striking the Green Knight with his axe, and must await the warrior's return blow for a year and a day. Lady Bertilak is ordered by her husband, the Green Knight, to test Sir Gawain's loyalty to the king.
The Sir Gawain story has been adapted twice, in the 1973 film Gawain and the Green Knight and 1984's Sword of the Valiant, both of which were written and directed by Stephen Weeks.
In addition to writing and directing A Ghost Story, Lowery's previous credits from his eclectic filmmaking career include 2013's Ain't Them Bodies Saints and 2016's Pete's Dragon. Lowery also wrote and directed The Old Man and the Gun, which is said to feature Robert Redford's final performance and is currently in theaters.
Lowery will also produce Green Knight along with Toby Halbrooks and James M. Johnston. We don't yet know when to expect Lowery's Green Knight, but it should be a project worth following in an already interesting career.