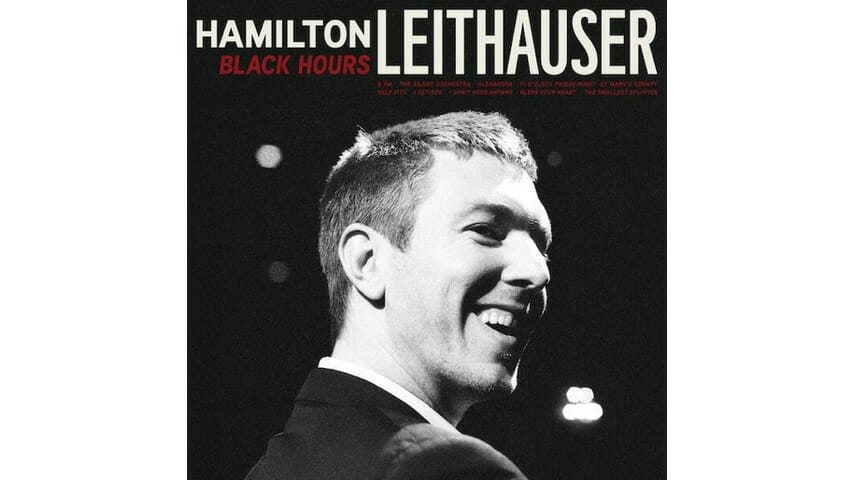 Black Hours marks Hamilton Leithauser's first go as a solo artist after The Walkmen launched "extreme hiatus." It's ambitious and covers a lot of feels, championing above all his cobblestone warbling. Although a few cuts hit the joyous pop mark, many others stop just short.
It gives a bummer false start with "5 AM," a number that dismally drags like a Wintertime Boyfriend who doesn't get that all the snow has thawed. We can go back outside again, bro.
However, Black Hours finds redemption in the cheerful single "Alexandra." The handclaps and upbeat guitar tear down the black drapes the first cut tried to nail in place. It replaces the dark gauze with shimmering streamers and fistfuls of popcorn.
"Self Pity" is a glossy canoe ride with syrupy pacing. The boats tips and pours the listener into a dusty campfire circle with "I Retired," but it sounds like Leithauser holds back some. He strains his hollering but is a little reluctant to really howl.
"I Don't Need Anyone" has actual balls. Guitar shoots like a trigger-happy finger gun, commanding attention. "I don't need you / I don't need anyone / I'm the last man running." It seems a blatant wink at The Walkmen's discography, mimicking the sidewalk shuffle vibe they nailed in 2008. It's ironic, too, though because on Leithauser's maiden solo voyage, he rallied together quite the team of skilled sailors to join deck. The album features hands lent by members of Vampire Weekend, Dirty Projectors, Fleet Foxes, The Shins and—whaddya know—The Walkmen. This twist doesn't coil the song into an ugly mess. In fact, I feel you have no choice but to applaud such guts. It's one of the strongest of the entire record.
Black Hours illuminates Leithauser's individual abilities for sure. And once he firms up what it is he actually wants to say or at least how he wants to say it, the result will surely be worth leaning in on to process.