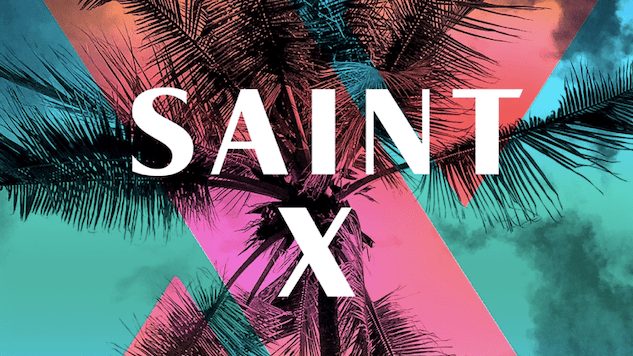 Our favorite books of February include everything from Alexis Coe's biography of George Washington to Deepa Anappara's novel about crime-solving kids. Exploring diverse topics ranging from immigration to wizardry to feminism, these books—listed in order of release date—deliver captivating fiction and nonfiction reads.
(This list includes affiliate links from Bookshop.org. If you click through and purchase a book, both Paste and independent bookstores will receive a small commission.)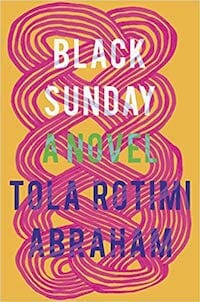 Black Sunday by Tola Rotimi Abraham
Release Date: February 4th from Catapult
Why You'll Love It: Following Nigerian twin sisters over a 20-year span, Tola Rotimi Abraham's novel explores family connection and estrangement in compelling ways.
Publisher's Description: Twin sisters Bibike and Ariyike are enjoying a relatively comfortable life in Lagos in 1996. Then their mother loses her job due to political strife, and the family, facing poverty, becomes drawn into the New Church, an institution led by a charismatic pastor who is not shy about worshipping earthly wealth. Soon Bibike and Ariyike's father wagers the family home on a "sure bet" that evaporates like smoke. As their parents' marriage collapses in the aftermath of this gamble, the twin sisters and their two younger siblings are thrust into the reluctant care of their traditional Yoruba grandmother. Inseparable while they had their parents to care for them, the twins' paths diverge once the household shatters. Each girl is left to locate, guard and hone her own fragile source of power.
You can purchase Black Sunday here.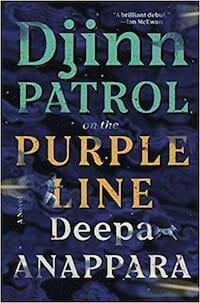 Djinn Patrol on the Purple Line by Deepa Anappara
Release Date: February 4th from Random House
Why You'll Love It: Inspired by a real series of disappearances that occurred in India, Deepa Anappara's novel introduces young, crime-solving characters you'll love for years to come.
Publisher's Description: At the end of the Purple metro line lies a jumble of tin-roofed homes where nine-year-old Jai lives with his family. Jai drools outside sweet shops, watches too many reality police shows and considers himself to be smarter than his friends Pari (though she gets the best grades) and Faiz (though Faiz has an actual job). When a classmate goes missing, Jai decides to use the crime-solving skills he has picked up from TV to find him. But what begins as a game turns sinister as other children start disappearing from their neighborhood. As the disappearances edge ever closer to home, the lives of Jai and his friends will never be the same again.
You can purchase Djinn Patrol on the Purple Line here.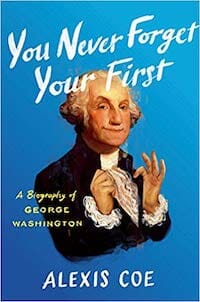 You Never Forget Your First: A Biography of George Washington by Alexis Coe
Release Date: February 4th from Viking
Why You'll Love It: This is not your average biography, and that's a wonderful thing! Alexis Coe profiles George Washington with fresh eyes, promising a fascinating read that strikes a relevant chord with 21st-century life.
Publisher's Description: Young George Washington was raised by a struggling single mother, demanded military promotions, caused an international incident and never backed down. But after he married Martha, Washington became the kind of man who named his dog Sweetlips and hated to leave home. After an unlikely victory in the Revolutionary War cast him as the nation's hero, he was desperate to retire, but the founders pressured him into the presidency—twice. When he retired years later, he left the highest office heartbroken over the partisan nightmare his backstabbing cabinet had created. Back on his plantation, the man who fought for liberty confronted his greatest hypocrisy—what to do with the men, women, and children he owned. You Never Forget Your First combines rigorous research and lively storytelling that will have readers—including those who thought presidential biographies were just for dads—inhaling every page.
You can purchase You Never Forget Your First here.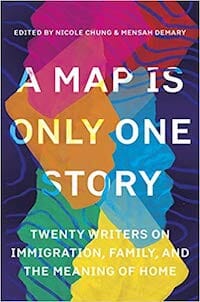 A Map Is Only One Story: Twenty Writers on Immigration, Family, and the Meaning of Home edited by Nicole Chung and Mensah Demary
Release Date: February 11th from Catapult
Why You'll Love It: This collection of essays from both new and established writers is necessary reading in 2020, examining through myriad lenses what it means to "belong."
Publisher's Description: Selected from the archives of Catapult magazine, the essays in A Map Is Only One Story highlight the human side of immigration policies and polarized rhetoric. Victoria Blanco relates how those with family in both El Paso and Ciudad Juárez experience life on the border. Nina Li Coomes recalls the heroines of Japanese animator Hayao Miyazaki and what they taught her about her bicultural identity. Nur Nasreen Ibrahim details her grandfather's crossing of the India-Pakistan border 60 years after Partition. Krystal A. Sital writes of how undocumented status in the United States can impact love and relationships. Porochista Khakpour describes the challenges in writing (and rewriting) Iranian America. Through the power of personal narratives, A Map Is Only One Story offers a new definition of home in the 21st century.
You can purchase A Map Is Only One Story here.

The Unspoken Name by A.K. Larkwood
Release Date: February 11th from Tor Books
Why You'll Love It: An orc priestess transforms into a wizard's assassin in this entertaining debut novel from a new voice to watch in fantasy fiction.
Publisher's Description: What if you knew how and when you will die? Csorwe does—she will climb the mountain, enter the Shrine of the Unspoken and gain the most honored title: sacrifice. But on the day of her foretold death, a powerful mage offers her a new fate. Leave with him…and live. Turn away from her destiny and her god to become a thief, a spy, an assassin—the wizard's loyal sword. Topple an empire and help him reclaim his seat of power. But Csorwe will soon learn that gods remember. And if you live long enough, all debts come due.
You can purchase The Unspoken Name here.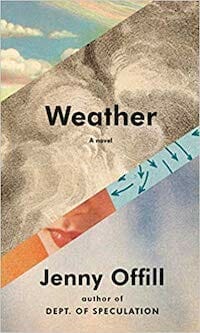 Weather by Jenny Offill
Release Date: February 11th from Knopf
Why You'll Love It: Jenny Offill, author of the bestselling Dept. of Speculation, offers a timely narrative about "a family, and a nation, in crisis" in her latest must-read novel.
Publisher's Description: Lizzie Benson's old mentor, Sylvia Liller, has become famous for her prescient podcast, Hell and High Water, and she wants to hire Lizzie to answer the mail she receives: from left-wingers worried about climate change and right-wingers worried about the decline of western civilization. As Lizzie dives into this polarized world, she begins to wonder what it means to keep tending your own garden once you've seen the flames beyond its walls. When her brother becomes a father and Sylvia a recluse, Lizzie is forced to address the limits of her own experience—but still she tries to save everyone. And all the while the voices of the city keep floating in—funny, disturbing and increasingly mad.
You can purchase Weather here.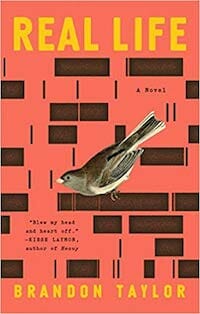 Real Life by Brandon Taylor
Release Date: February 18th from Riverhead Books
Why You'll Love It: Brandon Taylor's long-anticipated debut novel tackles timely issues while introducing a compelling protagonist who will stick with you long after the final page.
Publisher's Description: Almost everything about Wallace, an introverted African-American transplant from Alabama, is at odds with the lakeside Midwestern university town where he is working toward a biochem degree. For reasons of self-preservation, Wallace has enforced a wary distance even within his own circle of friends—some dating each other, some dating women, some feigning straightness. But a series of confrontations with colleagues, and an unexpected encounter with a young straight man, conspire to fracture his defenses, while revealing hidden currents of resentment and desire that threaten the equilibrium of their community.
You can purchase Real Life here.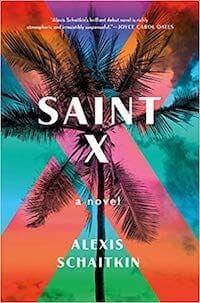 Saint X by Alexis Schaitkin
Release Date: February 18th from Celadon Books
Why You'll Love It: Alexis Schaitkin's debut novel explores how a woman's murder haunts her kid sister for years, resulting in a story you won't want to put down.
Publisher's Description: Claire is only seven when her college-age sister, Alison, disappears on the last night of their family vacation on the Caribbean island of Saint X. Several days later, Alison's body is found, and two local men—employees at the resort—are arrested. But the evidence is slim, and the men are soon released. Years later, Claire is living and working in New York City when a brief but fateful encounter brings her together with Clive Richardson, one of the men originally suspected of murdering her sister. It is a moment that sets Claire on an obsessive pursuit of the truth—not only to find out what happened the night of Alison's death but also to answer the elusive question: Who exactly was her sister?
You can purchase Saint X here.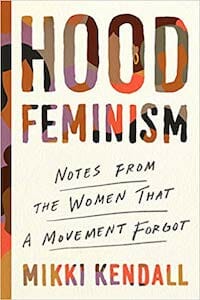 Hood Feminism: Notes from the Women That a Movement Forgot by Mikki Kendall
Release Date: February 25th from Viking
Why You'll Love It: Mikki Kendall's debut essay collection critiques modern-day feminism, resulting in a challenging and essential read for all feminists.
Publisher's Description: Today's feminist movement has a glaring blind spot, and it is women. Mainstream feminists rarely talk about meeting basic needs as a feminist issue, argues Mikki Kendall, but food insecurity, access to quality education, safe neighborhoods, a living wage and medical care are all feminist issues. All too often, however, the focus is not on basic survival for the many, but on increasing privilege for the few. Moreover, prominent white feminists broadly suffer from their own myopia with regard to how things like race, class, sexual orientation and ability intersect with gender. Drawing on Kendall's own experiences with hunger, violence and hypersexualization, along with incisive commentary on politics, pop culture, the stigma of mental health and more, Hood Feminism delivers an irrefutable indictment of a movement in flux.
You can purchase Hood Feminism here.

Looking for more reading recommendations? Check out our lists of the best audiobooks and the best Young Adult novels of February.