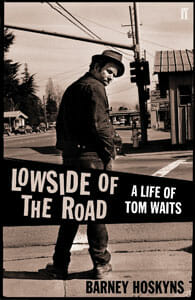 …he also serves who writes on Waits
With a persona, not to mention a body of work, among the most extraordinary in popular music, it's remarkable that we've had to wait this long for a decent biography of Thomas Alan Waits. Or rather, it would be if the singer's love of privacy wasn't so notorious; we're told he actively obstructed this very book. Yet it's hardly a hack job, (occasional Paste contributor) Hoskyns fleshing out two face-to-face interviews with two years of research, including conversations with numerous key figures – at least, the ones Waits hadn't forbidden from speaking to him.
What emerges is a hugely engaging portrayal of Ol' Gravel Larynx's journey from '70s "jazzbo self-caricature to sui generis arthouse eccentric." Though the latter character has attracted the most acclaim, Hoskyns is also brave enough to insist that the pre-Swordfishtrombones output is just as valid—his excellent appendix of the 40 greatest Waits tracks split exactly down the middle.