Marvel Comics Founding Father Stan Lee Has Died
TMZ Reports the Industry Legend Passed Away Today at Age 95
Photo Credit: Frazer Harrison/Getty
Comics
News
stan lee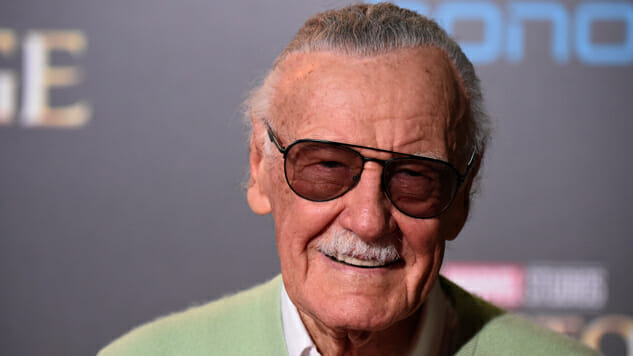 While we are loath to link to celebrity gossip site TMZ, it seems that they've received confirmation that Stan Lee, one of the foundational architects of the superhero comics landscape, has passed away today at the age of 95.
Born Stanley Martin Lieber to Romanian-born Jewish immigrant parents, Lee entered the industry in 1939 working as an assistant at Timely Comics, which eventually became Marvel Comics in the 1960s. Lee created his pseudonym in 1941 when he made his scripting debut in the pages of Captain America #3. That same year, while still a teenager, Lee became an editor and launched his comic ascent. Throughouts the '50s, Lee wrote in various then-popular comic genres, including romances and westerns, but it was in the '60s that his most vital contributions began.
Working with legendary artist Jack Kirby, Lee co-created the Fantastic Four in 1961, kicking off a new era in which superheroes balanced their larger-than-life abilities with deeply human flaws and foibles. Kirby and Lee's partnership would go on to spawn the X-Men, Hulk, Thor, Iron Man and the Inhumans. With Bill Everett, Lee co-created future Netflix star Daredevil, and with Steve Ditko, Lee co-created Doctor Strange and a little-known hero called Spider-Man. By leaning into the humanity of these superheroes—and by pioneering the "Marvel style" of scripting, in which artists drove the story based on a loose plot from the writer—Lee helped reinvigorate the superhero and create a groundwork still capitalized on today by Marvel, DC Comics and other capes-and-tights publishers.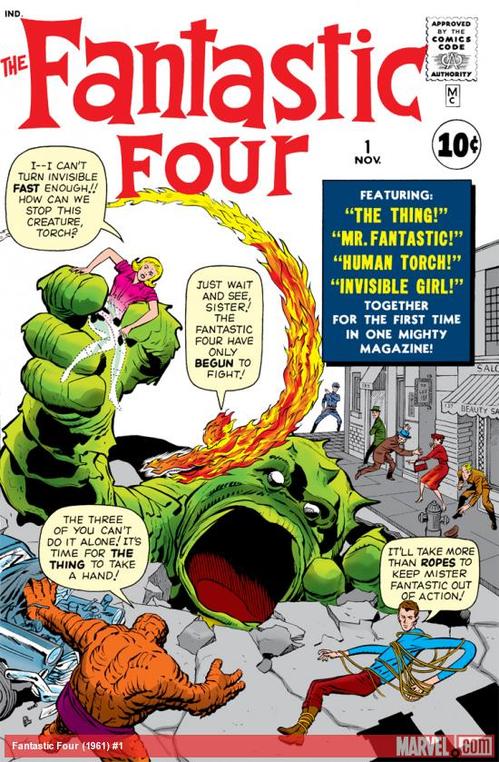 Fantastic Four #1 Cover Art by Jack Kirby
As with any long-lived public figure, Lee's legacy isn't without its darker corners. Debates will rage eternally over Lee and Marvel's treatment of Jack Kirby, whose family has seen only a small fraction of the financial rewards that Lee reaped throughout his life, despite compelling evidence that Kirby played a bigger role than Lee in co-creating many of their iconic characters. And even though he made humorous cameos in Marvel's blockbuster films, Lee's relationship with Marvel—and various companies bearing his name—had litigious ups and downs throughout the last two decades. Controversies aside, it's undeniable that Lee had a hand in creating some of the most enduring fictional characters of the last century, and heroes like Spider-Man will carry on his legacy for many years still to come.
Lee is preceded in death by his wife of 69 years, Joan Boocock Lee, and by a daughter, Jan Lee, who died three days after delivery. He is survived by his daughter Joan Celia "J.C." Lee, who told TMZ, "My father loved all of his fans. He was the greatest, most decent man."