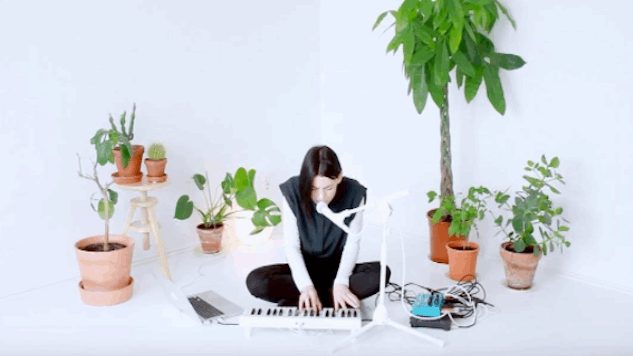 Swedish pop artist Frida Sundemo burst onto the scene with her debut EP Indigo in 2015. Since then, she has gone on to appear in the film adaption of John Niven's Kill Your Friends, and release new tunes like the ethereal "Keep an Eye on Me." Sundemo's latest single, "It's OK" is out now, giving us more of her otherworldly voice for those late summer nights.
Sundemo talked with Paste about 2001: A Space Odyssey, her fashion mistakes and her favorite hoodie.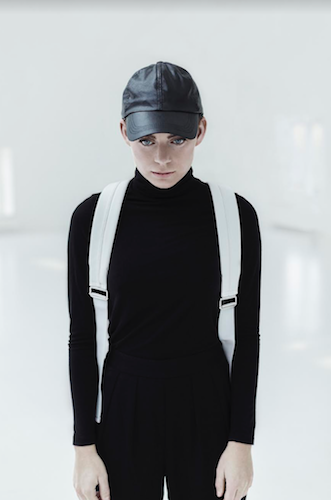 Paste: Can you tell me a little bit about your style icons?
Sundemo: Well, I guess I haven't really got style icons in that certain way, but I get inspired by a lot of things like architecture, art, space, typography and of course human beings too. I stick to my gut feeling when it comes to style and I think that is a result of all the aesthetics I've swallowed in my life so far, haha.
Paste: When you're approaching visuals for the music you make (music videos, photo shoots, etc.) how do you go about tying things back to the music?
Sundemo: It pretty much comes naturally, since I see my artist project like a whole world in 3D: music, visuals and message. They all depend on each other and they're all important parts of it. So, when I create music I see the visuals in my head and that works in both ways. This makes it kind of easy when it's time to do artwork, photo shoots and videos.
Paste: How do you dress on stage versus your day-to-day life?
Sundemo: When I'm on stage, I try to fully merge with this world of art I created. In an ideal world, I would have a closet filled with futuristic white space costumes just waiting for me to take them on. On weekdays, I love wearing oversized vintage t-shirts, preferably long sleeved, haha. But I can go a bit crazy too, it depends on my mood.
Paste: Were you always into fashion or is it more of a recent development?
Sundemo: I'm not sure I've ever been into fashion really, haha. I don't feel like I know anything about fashion anyway, but still I care a lot about what I'm wearing. I don't know if that makes any sense?
But from an outside view I think people would say it's more of a late development. I've always been a tomboy and I refused to wear "pretty" clothes when I was a kid. I wanted the clothes that my older brothers wore and I guess it was a win-win situation for my parents and myself since they didn't have to buy that much new clothes and I got to wear what I liked.
Paste: What's one of the biggest fashion mistakes you've made?
Sundemo: At the age of 14 I started to wear crop t-shirts and me and my sister came up with the brilliant idea of reusing our baby clothes. A full-sized t-shirt for a three-year-old equals a perfect fit crop top for a teen.
Paste: What's your favorite thing in your closet?
Sundemo: A totally worn out light grey hoodie (it says "American life" on it!) my dad used to wear when I was a kid. Luckily I was the one (out of four children) who managed to confiscate it when he didn't want it anymore.
Paste: Do you think people in Sweden dress differently than us in the US?
Sundemo: Yeah, I think we dress a little more minimalistic which is both a good and a boring thing. If you go out on the streets of Stockholm or Gothenburg you'll find a lot of stylish people but on the other hand it's hard to find those who really stand out from the crowd. That I've seen a lot more of in the US!
Paste: What music video, movie, TV show, etc. has had the biggest stylistic influence on you?
Sundemo: 2001: A Space Odyssey! So, so beautiful.
Paste: Why do you think fashion is important in a larger cultural sense?
Sundemo: It's a way of expressing yourself and your creative mind. I believe in encouraging people's creativity and exploring fashion is definitely one way of it. With that said – we all know that the fashion industry has its dark side to it too. It's all about the balance in life and about looking at other people with love and with an open mind. And realizing that the looks of a person only shows a minimal part of its real self.