Craft beer fans are generally an affable bunch. Still, if you're not part of the club, it can be a bit intimidating to break into world of microbrews. One snarky bartender's response to your big beer order can be all it takes to turn you off from the craft beer scene altogether. But don't let the beer snobbery turn you off of craft beer. It's a great big world of flavor out there, and chances are, there's a craft beer with exactly what you're looking for. With that in mind, we've found 10 craft beer substitutes for big beer lovers.
You Like: Blue Moon or Shock Top
Try: Allagash White
Brewery: Allagash Brewing Company
City: Portland, Maine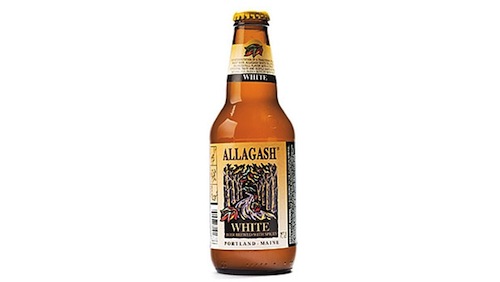 Blue Moon and Shock Top share a dubious place in the American beer landscape. For many people looking for that first alternative to Budweiser, these inoffensive wheat beers seem like a step out from under the thumb of the big three American breweries. This is of course by design, as you'll have to look at the small print on the packaging to see that Blue Moon and Shock Top are made by Coors and AB/InBev, respectively.
From the moment you open the bottle, Allagash's take on a Belgian Witbier assaults your senses with aromas of coriander and clove. Your first sip packs those same flavors with citrus notes from Curacao orange peels and banana from the yeast. There's no need to doctor this beer, so save your orange slices for another day.
You Like: Budweiser
Try: Narragansett Lager
Brewery: Narragansett Brewing Company
?City: Providence, RI?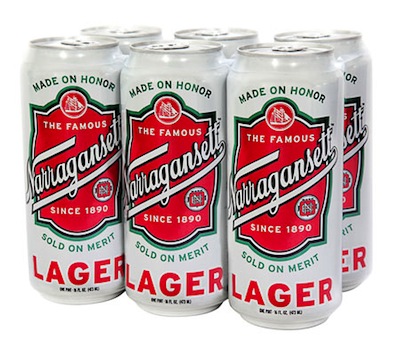 At one point or another, every American beer drinker stands in the court of the "King of Beers." For many of us, Budweiser was the special treat of our college years when we wanted to splurge a little and spend more than ten bucks per case in our quest to get blotto. At least the Clydesdales are cool.
Until recently, Narragansett Brewing Company found itself on the outside of the craft beer world, looking in. The Brewer's Association defines a craft brewery as small, independent and traditional. While Narragansett fit the small and independent criteria, they missed on the traditional criteria because of their use of adjuncts like corn. February's Brewers Association board meeting changed the definition to allow the use of adjuncts to enhance flavor, not lighten it. Narragansett uses corn to give their lager a sweetness that makes it a perfect bridge from Budweiser.
You Like: Bud Light
Try: Abita Light
?Brewery: Abita Brewing Company
City: Abita Springs, LA?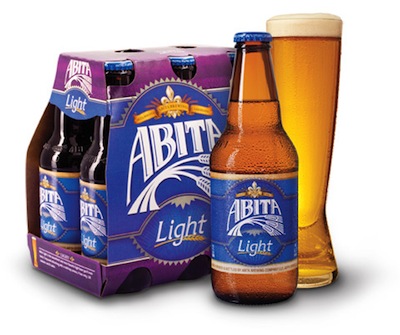 While Budweiser is the self-titled "King of Beers," the skinny "Prince of Beers" has outpaced dear old dad in sales every year since 2001. Calorie counting Americans pound this brew with gusto to the point where one out of every five bottles of beer sold in the United States is a Bud Light The good news is that there's a way to get more flavor out of your beer without adding a ton of extra calories.
While Purple Haze might be the most ubiquitous of Abita's offerings, they have a solid variety of year-round brews. Abita Light is a light American-style lager with more flavor than you'd expect out of a light beer. This beer is crisp and refreshing with a hop flavor that's subtle, but noticeable. Sure, it sounds good, but flavor equals calories, right? Having Abita Light instead of Bud Light costs you eight extra calories, so drink up and eat one fewer peanut out of the bowl on the bar.
You Like: Coors Light
Try: Full Sail Session Lager
Brewery: Full Sail Brewing Company?
City: Hood River, Ore.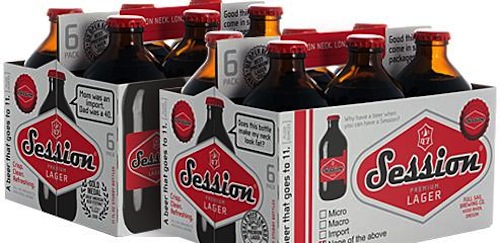 Coors Light should be admired. No beer has done more to convince people that "cold" is a flavor adjective, and they've reinforced this with packaging that tells you when the beer is cold enough to drink. The "silver bullet" is an appropriate nickname, because 2012 saw Coors Light leapfrog Budweiser to move into second place on the list of top-selling beers in America. ??Coors Light gets a bump from people who want to drink fewer calories without going for the super-light beers like Miller 64 and Michelob Ultra. In that spirit, Full Sail's Session Lager is a great way to get more flavor without the calories of a full-blown American lager. Malty sweetness and a hint of bitterness make for a very drinkable beer for only 28 additional calories, or one average-sized carrot.
You Like: Miller Lite
Try: Mama's Little Yella Pils
?Brewery: Oskar Blues
?City: Lyons, Colo.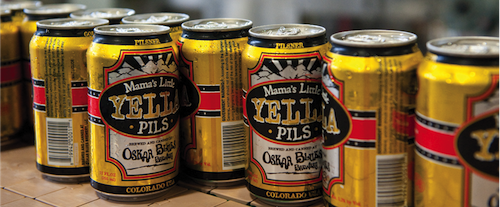 Miller Lite has to be good, right? After all, this "true pilsner beer" benefits from a proprietary "triple hopping" process that guarantees a beer that tastes great while somehow being less filling. These ad agency-created terms don't really mean much, but they're convincing enough to rank Miller Lite fourth on the list of top-selling American beers.
If you're going to substitute for a beer that claims to be a true pilsner, you might as well sub in a real Czech-style pilsner like Oskar Blues' Mama's Little Yella Pils. Czech-style pilsners tend to be more malt-forward than their German counterparts, which means a slightly sweeter beer with less bitterness from the hops. Sure, Mama's Little Yella Pils is in no way a "light" beer at 159 calories vs. Miller Lite's 96, but we've already given you a couple of lower-calorie craft options. Live a little!
You Like: Corona Extra
Try: Mexican Logger
?Brewery: Ska Brewing Company?
City: Durango, Colo.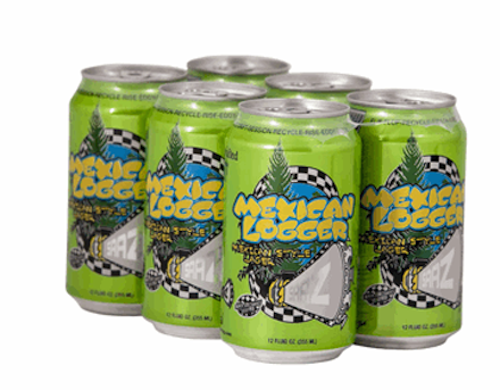 ?Andy Dufresne's first job after Shawshank must have been as an ad exec for Grupo Modeo, because Corona's commercials are chock-full of imagery urging you to escape the dreariness of your current existence to a beautiful tropical beach. While the beach is nice, no beer-drinker's paradise is stocked with clear glass bottles of beer. Most breweries use brown glass for bottles because it filters out the maximum amount of light, which is essential to avoiding those off flavors that you're covering up with that lime wedge.
Puns aside, Ska Brewing's Mexican Logger is their take on a traditional Mexican lager. This pale lager features Saaz hops, one of the varieties of "noble hops," which add more aroma than bitterness. Paired with a solid malt backbone, the resulting beer is balanced, and doesn't need lime to make it drinkable.
You Like: Third Shift
Try: Red Trolley Ale
?Brewery: Karl Strauss?
City: San Diego, Calif.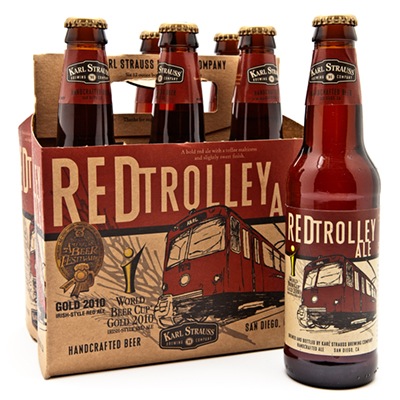 ?Third Shift is one of the more recent attempts by the big breweries to infiltrate the craft beer market. Despite a website that's copyrighted to the Band of Brewers Company, scrutiny of the beer's packaging betrays that Third Shift is a product of Molson Coors. Beers like Third Shift infuriate craft beer purists because they muddy the waters in the beer marketplace, creating confusion for consumers.
Instead of an amber lager like Third Shift, try an Irish Red Ale like Red Trolley by Karl Strauss. This beer pleases the palette with toasty malt and caramel flavors. While many breweries try to make their red and amber ales more interesting with aggressive hop profiles, Karl Strauss took a malt-forward approach with Red Trolley. The end product is a satisfying brew that's a perfect departure from the standard yellow macrobrews.
You Like: Molson Canadian Lager or Labatt Blue
Try: Muskoka Craft Lager
?Brewery: Muskoka Brewery?
City: Bracebridge, Ont.?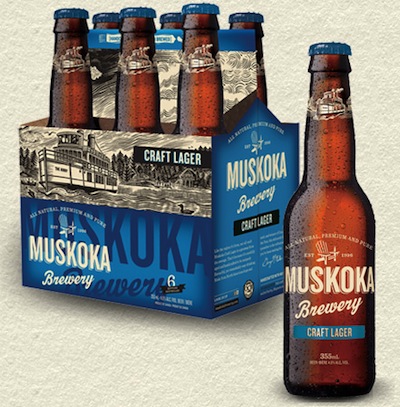 ??Ask Americans to name a Canadian beer, and you're most likely to hear Molson or Labatt Blue. Both of them are owned by big breweries (Molson Coors and AB/InBev, respectively), which means that both of them have the massive advertising budgets that come with such arrangements. Molson Coors even paid $400 million to make Molson Canadian Lager the official beer of the NHL in 2011.
It wouldn't be fair to our northern neighbors to suggest a non-Canadian craft alternative to two established Canadian brands. Winner of the 2011 gold medal for North American Premium Lager at the Canadian Brewing Awards, Muskoka Craft Lager is the perfect substitute for these two Canadian macrobrews.
You Like: Pabst Blue Ribbon
Try: 329 Lager
?Brewery: Golden Road Brewing?
City: Los Angeles, Calif.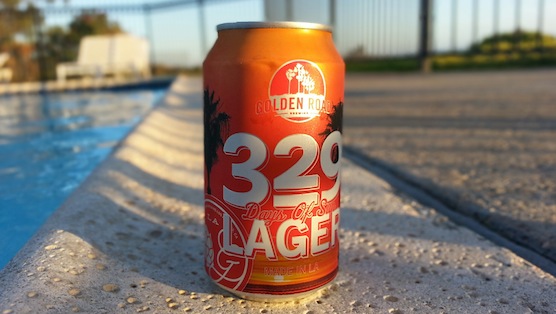 ?The surge in popularity for Pabst Blue Ribbon is nothing short of a cultural phenomenon. The no-frills image projected by this beer transformed it from blue collar suds to hipster ambrosia in less than a decade. Ironically, hipster embracement of PBR has lead Pabst Brewing to do a very mainstream thing: raise prices.
For a great craft alternative to Pabst Blue Ribbon, reach for a can of Golden Road's 329 Lager. This American-style lager is named for the 329 sunny days that Los Angeles averages every year, and it's a great beer to enjoy on a beach. The flavor is crisp with a good balance of sweetness and bitterness, and the 4.8% alcohol content leaves you with plenty of energy for surfing, even after you've had a few.
You Like: Miller High Life
Try: Saison Rue
Brewery: The Bruery
?City: Placentia, Calif.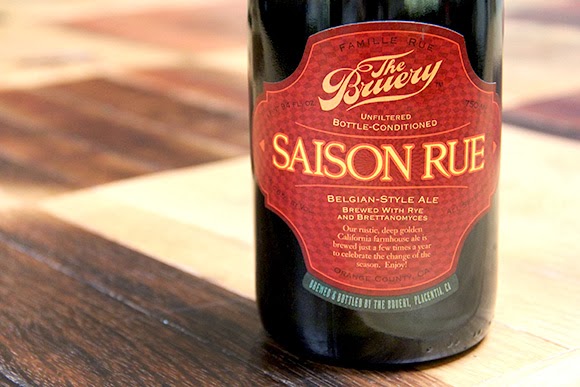 Originally advertised as "the champagne of bottle beers," Miller High Life is actually Miller's oldest brand. The slogan came from the high level of carbonation in the beer that reminded people of champagne, and they've run with that slogan, the only change being the removal of the word "bottle."
This substitution is way out in left field, since the flavor of The Bruery's Saison Rue in no way resembles Miller High Life. Instead, we're substituting a super-bubbly Belgian farmhouse ale that can actually mimic the mouth feel of champagne with a fruity flavor profile that finishes dry. There's also an interesting spiciness from the addition of rye. Why drink a beer that calls itself champagne when you can drink something with an actual resemblance?