Physical Game Production Comes to an End for the PS Vita
Photo by Sean Gallup/Getty
Games
News
PS Vita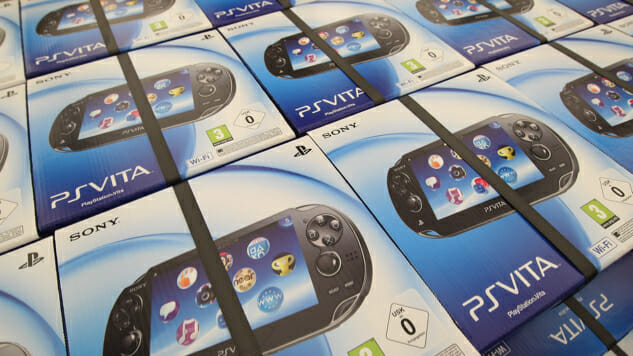 The end of an era is coming at last. Late Tuesday night, Kotaku reported that Sony is ending the production of physical game cards for the PS Vita. This means that game developers have until the end of the 2018 fiscal year (March 31, 2019) to produce physical editions of their Vita games.
While this doesn't mean that the PS Vita is quite dead yet, it does mark another instance of Sony pulling back its support for the little system that could. Sony hasn't produced first-party Vita titles since 2015 with the release of games like MLB 15: The Show. Sony has also stopped promoting the console, with it being absent from most of its public presentations and scaling back its commercial advertisements.
This news does call into question the status of Kickstarter games that promised physical PS Vita releases as a part of their stretch goals. Notable games include titles like Bloodstained: Ritual of the Night, which is planned to release within the first half of 2018. Fans of the portable console should know that new games will still come out digitally for the system, which is an option for developers who may not be able to put together a physical release on time.
The PS Vita came onto the scene in 2012 as the successor to the PlayStation Portable, touting dual analog sticks, HD graphics and an OLED screen before switching to an LCD screen for later models. The system is known for having a great ecosystem for indie games and cross-buy options, as well as its remote play feature, which allows players to stream and play games from their PS4.
It's one of the only forms of competition in the portable console market, which includes systems like the 3DS and Switch. With no signs of a successor to the PS Vita, Sony's time with portable gaming may be coming to an end.