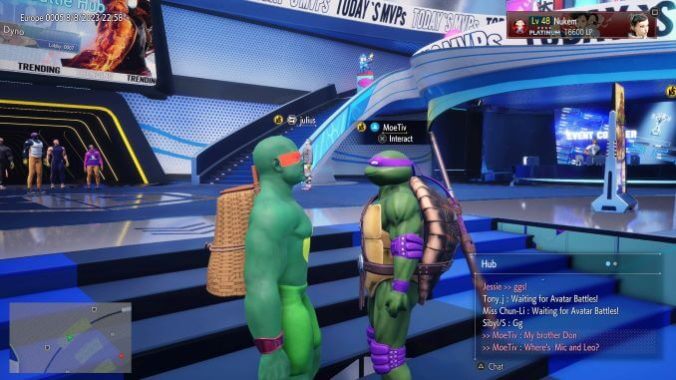 In a move confusing and frustrating fans, Capcom is selling the Teenage Mutant Ninja Turtles costumes in Street Fighter 6 for $15 each, coming out to a total of $60 for all four turtles, the same price as the actual game.
The TMNT characters, who were revealed for the game at EVO this year, are just costumes for the game's customizable avatar, not fully playable characters. With each costume costing 750 of the in-game currency Fighter Coins, equivalent to about $15, they are more than twice as expensive as the actual feature-complete DLC fighter Rashid, who can be purchased for just 350 fighter coins.
The pricing for the skins has many fans online up in arms. One Twitter user in particular, @dyebre, pointed out the ridiculousness of the pricing in comparison to other TMNT-related products. As they noticed, one turtle costs more than a ticket to see the new movie Teenage Mutant Ninja Turtles: Mutant Mayhem (though this varies by theater and region), Rashid, and the DLC for Injustice 2 which adds all four turtles as unique playable characters for just about $10.
Some fans have had a bit more fun with the absurdity of the asking price, though. Reddit user u/nukem156 posted an image to the Street Fighter subreddit of a scrappy Ninja Turtle lookalike made in the game's built-in character creator. And they're apparently not the only one using D.I.Y. to skirt around the skins' cost, as Polygon's Michael McWhertor found a bunch of homemade turtle costumes roaming around the in-game Battle Lounge.
Despite this baffling over-monetization, Street Fighter 6 has been largely successful among fans and critics, with our review calling it "the new standard in fighting game excellence." Still, it's not hard to see why many are frustrated with the almost comical overpricing of these cosmetic items.