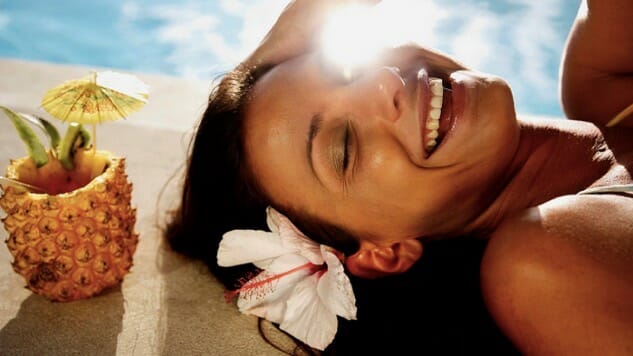 This column, Stress Test, is a series about the science behind our busy lives and how stress affects our bodies. The biweekly column uncovers the latest research and explains how to put it to use in a practical way. Look for the science behind epigenetic markers of stress, mindfulness, meditation and deep brain stimulation.

Anxiety apps are now promising to ease your mind quickly and easily when used for just 10 minutes a day. One step beyond meditation and mindfulness apps, these anxiety apps prompt you with questions to determine just how anxious you are. Then they propose a treatment plan through the app to help your social issues, public speaking problems, and insomnia.
Researchers are documenting this anxiety app revolution to decide whether it really works. Published this month in the Journal of Medical Internet Research, Northwestern University professors led a clinical trial (known as the "big time" in research) that tested whether several mental health apps they created for depression and anxiety works. The study showed that, yup, a variety of apps can help users reduce depression and anxiety symptoms over eight weeks, even as much as 50 percent. That could be as effective as a regular in-person therapy session with a professional, but scientists can't yet say.
The research continues: a small pilot study from Australia, published in December, shows that apps could help with contentment, well-being and goal achievement as well. In fact, a study in Colombia said that health apps could also help with burnout syndrome, appropriately abbreviated as "BS" in the study. And another in Taiwan found that an app that tracks phone use patterns can identify negative emotions and prompt quick treatments before the negativity escalates to clinical depression.
This list of nine anxiety apps includes some of the highest-rated and most scientifically-backed ones in app stores currently, the Anxiety and Depression Association of America says. Researchers are still assessing whether these apps are the real deal compared to in-person meetings with psychologists, but at least they are somewhat more accessible, efficient and portable in between meetings, the association says. In fact, the Food and Drug Administration has decided not to regulate these types of mental health apps, so it's up to you to decide what works best for you.
1. IntelliCare
These 13 apps are part of the nationwide research study funded by the National Institutes of Health and created by the Northwestern University researchers mentioned above. They're free but only available on Google Play. Apps include "Worry Knot," which guides users through a worry management technique, "Boost Me," which encourages users when sad or stressed, and "My Mantra," which helps users find strong and inspiring phrases that drive them.
2. Joyable
Based on cognitive behavioral therapy, Joyable first prompts you to take a quiz to figure out your social anxieties and then make a plan. Through 1-on-1 coaching, you set goals and overcome your anxiety. For example, through "thought challenging," you learn how to describe an anxious situation, list anxious thoughts, identify errors in thinking, and develop alternative thoughts to replace the anxious ones. Then your coach gives feedback. Note: This one isn't free. You get a 7-day free trial, then it's $23 per week.
3. Happier
Happier's mantra: Celebrate the good around you. If you notice the great aspects that are already part of your life and make note of them, you'll actually be happier, the app says. Notifications can prompt you to "forget your phone" and focus on gratitude in the moment, whether it's someone you've seen, something you've eaten or a great song you heard. Like a social media network, you can share posts and photos and receive smiles for your happy thoughts.
4. Pacifica
Pacifica promises daily tools to manage stress and anxiety, such as deep breathing, behavioral exercises and meditation. Learn how to identify "cognitive distortions," as in, negative thoughts, and replace them with positive ones. The unique aspect of this app is that you can record voice memos to track your anxiety. You can also track your mood, log it in a diary, and set daily goals.
5. Hello Mind
Choose what you want to improve, such as self-esteem, fear, confidence, courage or bad sleep. The app walks you through that issue with audio-driven sessions, starting with 10 sessions that last half an hour each. The app suggests listening to a session every day or every other day for a month. Based on result-driven hypnosis, first created by Danish hypnotherapist and lecturer Jacob Strachotta, the audio is supposed to guide your subconscious through the problem you want to change.
6. End Anxiety
Geared toward stress and panic attack relief, End Anxiety has been downloaded by millions of people. The app also uses audio hypnosis to guide you through exercises, and it recommends daily listening for one to three weeks. You can loop sessions to play while you sleep, and binaural beats can play in the background to bump your brainwave frequency closer to hypnosis.
7. Breathe2Relax
Designed by the National Center for Telehealth & Technology, the app focuses on breathing techniques to manage stress. Specifically called "diaphragmatic breathing," the exercises decrease the body's fight-or-flight response. Since it's created by a federal center, the techniques should have more scientific backing, says the Anxiety and Depression Association of America.
8. MindShift
This app helps teens and young adults with anxiety and fear through a simple interface that prompts users to track daily anxiety symptoms such as stomachaches, muscle tension and chest tightness. Users then follow calming exercises such as breathing and realistic thinking. The app is created by AnxietyBC, a nonprofit that's part of the Anxiety Disorders Association of British Columbia, and supported by the BC Children's Hospital in Canada.
9. Talkspace
If you need a licensed therapist but are busy, opt for an app that matches you with a therapist. You can text, send audio, or video chat with your therapist for as low as $32 per week—but be aware these prices climb. You can also do social media therapy (to have a "healthier life on social media") or couples therapy through the app. Several similar apps exist, so compare Talkspace with other interfaces and therapists that appeal to you the most.
Image: Roderick Eime, CC-BY
Carolyn Crist is a freelance health and science journalist for regional and national publications. She writes the Escape Artist column for Paste Travel, On the Mind column for Paste Science and Stress Test column for Paste Health.