Bob Odenkirk Stars as a Celebrated Greeting Card Writer in Girlfriend's Day Trailer
Image via Netflix/YouTube
Movies
Video
Bob Odenkirk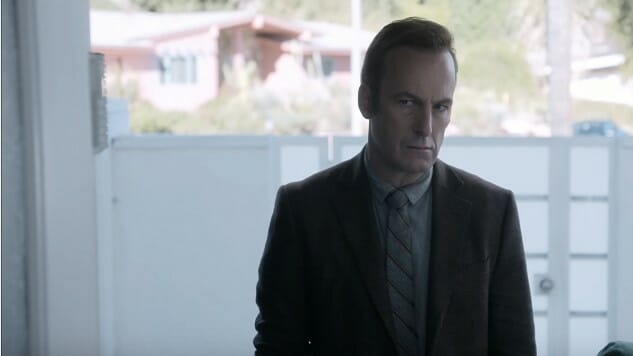 Netflix has just released the new trailer for the new Bob Odenkirk murder mystery/romantic comedy hybrid, Girlfriend's Day. Based off of a script written by Odenkirk and Eric Hoffman, the film finds Odenkirk playing Ray, who was once the greatest romance card writer ever. Someone's got to do it, so why not him?
The plot synopsis is as follows:
In a city where greeting card writers are celebrated like movie stars, romance writer Ray used to be the king. In trying to recapture the feelings that once made him the greatest, he gets entangled in a web of murder and deceit as writers vie to create the perfect card for a new holiday: Girlfriend's Day.
Ray is divorced, isn't able to pay his rent and likes to watch bum fights to make him feel better about himself. Also, he gets kidnapped by rednecks at some point and threatened with paper cuts. Wow. Well, the trailer definitely gives us a sad-looking Odenkirk, which is sometimes the best kind of Odenkirk, and it features a kind of ensemble of classic supporting actors with Stacy Keach, Andy Richter and Ed Begley, Jr. It also reunites Odenkirk with fellow Breaking Bad actor Steven Michael Quezada, which is pretty neat. At the very least, this will serve as a satisfying Odenkirk placeholder until the new season of Better Call Saul.
Check out the trailer above, and catch Girlfriend's Day when it debuts on Netflix on Feb. 14.