Miyazaki's Spirited Away, First Released 18 Years Ago, Made Twice the Box Office of Toy Story 4 in China This Weekend
Movies
News
Hayao Miyazaki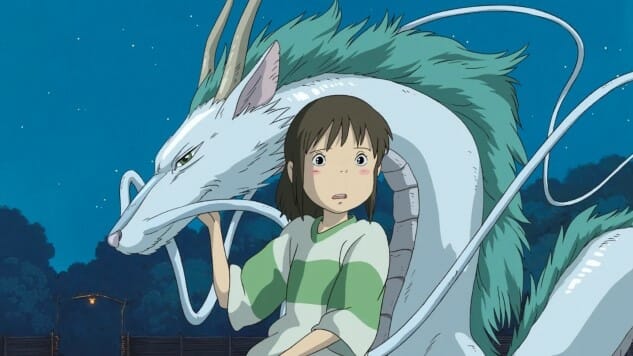 Despite having first been released 18 years ago, Studio Ghibli's Spirited Away kicked down the doors of the Chinese box office this weekend as if it were buzzy and brand new. The 2001 anime from prolific creator Hayao Miyazaki was released for the first time on the Chinese mainland, grossing $28 million in the process. Those may not seem like huge numbers in terms of American box office, but the film soundly trounced Pixar's Toy Story 4 opening in the process—that film made only $13.2 million in comparison.
It speaks to the excitement surrounding older Studio Ghibli releases in China, where the films have only been available over the years via bootlegs and illegal streaming sites. The Chinese government had long restricted the films of the influential Studio Ghibli from being released on the mainland, but have more recently eased some of those restrictions. 1998's My Neighbor Totoro was the first of Ghibli's classic library to get a Chinese debut back in December, ending its run with $26 million. That's less than Spirited Away just made in its opening weekend, so we can assume the Best Animated Feature Oscar winner from 2003 will take in quite a bit more.
The additional box office has already impacted the film in another historically significant way, helping Spirited Away to regain the title of the highest-grossing anime film of all time. It help that title for more than a decade until it was surpassed in 2017 by Makoto Shikai's phenomenally successful Your Name. That film was released on the Chinese mainland, making $83 million in China in the process. Now, Spirited Away has reclaimed the title, and will likely use the subsequent weeks to put significant distance between itself and Your Name. To date, Spirited Away remains the highest grossing film of all time, in any format, at the Japanese box office, with more than $275 million. Considering the smaller population of Japan, that is a particularly crazy number.
Miyazaki, meanwhile, is currently working on the feature film How Do You Live?, his return from apparent retirement after 2013's The Wind Rises. Give the recent loosening of Chinese restrictions, one would have to assume that How Do You Live? could be the first Miyazaki movie to ever open in China during its original release.