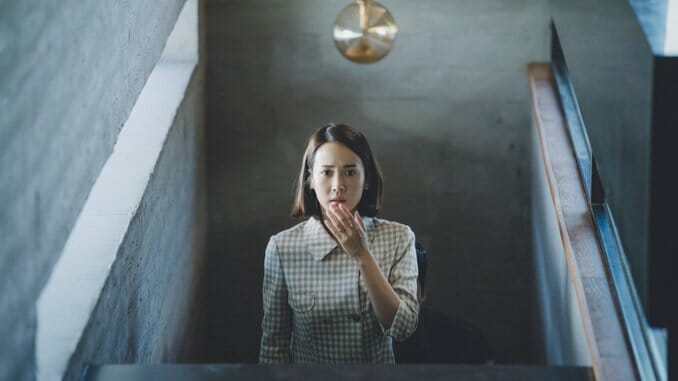 The best movies on Max reflect some of the best that mainstream streaming services have to offer. That's because it used to be called HBO Max, and we all like HBO. Now it's just Max, but the titles from Hayao Miyazaki's Studio Ghibli, from Akira Kurosawa, from Ingmar Bergman and Agnes Varda—these international films still outclass Netflix, Amazon and Hulu combined. Really, in terms of sheer quality, Max (as the Warner Bros. streamer that boasts ties to TCM and beyond) is only truly challenged by the Criterion Channel. So how do you decide between the masterpieces? We've pared down Max's movie library to its very best, highlighting sci-fi from Stanley Kubrick, drama from Alfred Hitchcock, and fantasy from Federico Fellini. You aren't just getting the best movies on Max, but some of the best movies ever made.
Whether you're looking through Max's different hubs or simply wondering which of the new WB releases are worth checking out, we've got you covered with our 2023 list of the best movies on Max. Updated weekly to keep up with the movies added to or leaving the service, our list skews towards the arthouse and the international (simply because so many of the streamers you're paying every month don't have this kind of selection), but that doesn't mean we're leaving out blockbusters and Hollywood. Whether you're after Spirited Away's anime mastery or Jackie Chan's stunt spectacular Police Story, Max can deliver—and we're here to help.
Here are the 50 best movies on Max right now:
---
1. 2001: A Space OdysseyYear: 1968
Director: Stanley Kubrick
Stars: Keir Dullea, Gary Lockwood, Douglas Rain, William Sylvester
Rating: G
Runtime: 139 minutes


Fifty years ago, Stanley Kubrick told the story of everything—of life, of the universe, of pain and loss and the way reality and time changes as we, these insignificant voyagers, sail through it all, attempting to change it all, unsure if we've changed anything. Written by Kubrick and Arthur C. Clarke (whose novel, conceived alongside the screenplay, saw release not long after the film's premiere), 2001: A Space Odyssey begins with the origins of the human race and ends with the dawn of whatever comes after us—spinning above our planet, god-like, a seemingly all-knowing, hopefully benevolent fifth-dimensional space fetus—spanning countless light years and millennia between. And yet, despite its ambitious leaps and barely comprehensible scope, every lofty symbolic gesture Kubrick matches with a moment of intimate humanity: the sadness of a mighty intellect's death; the shock of cold-blooded murder; the minutiae and boredom of keeping our bodies functioning on a daily basis; the struggle and awe of encountering something we can't explain; the unspoken need to survive, never questioned because it will never be answered. So much more than a speculative document about the human race colonizing the Solar System, 2001 asks why we do what we do—why, against so many oppositional forces, seen and otherwise, do we push outward, past the fringes of all that we know, all that we ever need to know? Amidst long shots of bodies sifting through space, of vessels and cosmonauts floating silently through the unknown, Kubrick finds grace—aided, of course, by an epic classical soundtrack we today can't extricate from Kubrick's indelible images—and in grace he finds purpose: If we can transcend our terrestrial roots with curiosity and fearlessness, then we should. Because we can. That the end of Kubrick's odyssey returns us to the beginning only reaffirms that purpose: We are, and have always been, the navigators of our destiny. —Dom Sinacola
---
2. Spirited AwayYear: 2001
Director: Hayao Miyazaki
Stars: Rumi Hiiragi, Miyu Irino, Mari Natsuki, Yumi Tamai
Rating: PG
Runtime: 125 minutes


What is it about Hayao Miyazaki's Spirited Away that makes it one of his greatest—if not the greatest—films he has ever made? Perhaps it's because it represents the best expression of his most defining themes and concepts—the strength and perseverance of a young woman, the rapturous glory of flight, the spiritual struggle of personal and cultural amnesia with Japanese society, the redeeming power of love. Maybe it has something to do with the crux of the film's story being so archetypically identifiable, not so much a modern reimagining as it is a spiritual evocation of Lewis Carroll's Alice in Wonderland, a childhood odyssey in a world that feels both familiar and foreign at the same time. Whatever the case, there is nothing quite like watching Spirited Away for the first time. The image of Chihiro (Rumi Hiiragi), having discovered her parents transformed into pigs, running frantically through the streets as the town surrounding her comes to life, lights flickering into existence and spirits rising up from the earth, is nothing short of magical. Films like Nausicaä, Princess Mononoke and My Neighbor Totoro introduced the world to Hayao Miyazaki, but it was Spirited Away that secured his name among the canon of the greatest animators to have ever lived, ensuring his legacy for decades to come. —Toussaint Egan
---
3. The Passion of Joan of ArcYear: 1928
Director: Carl Theodor Dreyer
Stars: Renée Jeanne Falconetti, Eugene Silvain, Antonin Artaud, Maurice Schultz
Rating: NR
Runtime: 82 minutes


Renée Jeanne Falconetti's face is in your brain, whether you're aware of it there or not. Its contours and stipples, topped by hair shorn of substance or style—her head centered by two wide eyes rimmed with tears, in superposition between ecstasy and misery even though we're staring at her—consumes boundless space in Danish director Carl Th. Dreyer's silent masterpiece, seemingly suspended over the long course of history between now (whenever now happens to be) and when Dreyer first envisioned this immersive, expressionist experience. Dreyer wrote of his film, "What counted was getting the spectator absorbed in the past," and then, "A thorough study of the documents from the rehabilitation process was necessary; I did not study the clothes of the time, and things like that. The year of the event seemed as inessential to me as its distance from the present." Though The Passion of Joan of Arc Dreyer based on the 1491 transcripts of its titular saint's trial for heresy (the director welcomed by the Société Générale des Films to make a film in France, his choice of subject bolstered by France's canonization of Joan of Arc after World War I), he provides little visual detail or historical context. Instead he submerges the viewer in Joan's perspective, keeps his hand on our heads as we drown in the torment of what she's subjected to, rarely releasing his weight except for in the film's final moments, when Joan's execution at the stake unleashes violence throughout the citizenry. But mostly: that face, awestruck throughout time. Most notably, in Jean-Luc Godard's Vivre sa vie, the director watches as his protagonist, Nana (Anna Karina), watches Joan of Arc, lighting her tear-streaked face in close-up as she experiences something of the same images before her. Godard reflects Falconetti's face in Karina's, spanning more than three decades as if they're nothing. There is perhaps no better ode to the power of what Dreyer achieved: Timelessness borne by the tragedy of our all too weak, all too human, flesh. —Dom Sinacola
---
4. 8 1/2Year: 1963
Director: Federico Fellini
Stars: Marcello Mastroiani, Claudia Cardinale, Anouk Aimee
Rating: NR
Runtime: 140 minutes


With Fellini we wander through a shadow of his psyche, wondering where his memories begin and where Guido's (Marcello Mastroiani) psychoses end. Perhaps Fellini's most impressive blending of dreams and fantasies, of moral truth and oneiric fallacy, of space and time, 8 ½ tells its story in Möbius strips, wrapping realities into realities in order to leave audiences helplessly buried within its main character's self-absorption. Guido's obsession is so inward-looking he can't help but destroy every single close relationship in his life, and yet, in hanging the film's narrative on the struggle of one filmmaker to make his latest film—the title refers to the fact that this was Fellini's eighth-and-a-half feature—the iconic Italian director seems to claim that artistic genius practically demands such solipsism. It's a brazen statement for a film to make, but Fellini does so with such grace and vision, with such seamless intent, 8 ½ becomes a bittersweet masterpiece: Clear, aching and steeped in nostalgia, it celebrates the kind of glorious life only cinema can offer. —Dom Sinacola
---
5. The Umbrellas of CherbourgYear: 1964
Director: Jacques Demy
Stars: Catherine Deneuve, Nino Castelnuovo, Anne Vernon
Rating: G
Runtime: 92 minutes


Jacques Demy's masterpiece is a soaring, vibrant, innately bittersweet story of love lost, found and forever disbanded, another wartime casualty in a country scarred by military conflict. The Umbrellas of Cherbourg is lived-in, a story derived from Demy's life experience, and that keyword—"experience"—is essential to making the film click. Take away its musical cues, and you're left with a narrative about a young man (Nino Castelnuovo) and a young woman (Catherine Deneuve) who fall deeply in love with one another, only to be torn apart when he's drafted to fight overseas. The story remains rooted in Demy's pathos, and pathos gives Umbrellas' gravity. The music, of course, is a critical part of its character, a dose of magic Demy uses to buttress the rigors of life in wartime with grandeur and meaning. It's a film about people in love falling out of love, and then falling in love all over again with new partners and altered sentiments, a beautiful picture as likely to make you swoon as to crush your heart. —Andy Crump
---
6. Seven SamuraiYear: 1956
Director: Akira Kurosawa
Stars: Toshiro Mifune, Takashi Shimura, Yoshio Inaba, Kuninori Kodo
Rating: R
Runtime: 207 minutes


The heart's favorite Akira Kurosawa film is Ikiru, while the brain's is always dead-set on Seven Samurai. Forget the myriad of official and unofficial remakes and re-imaginings, just think of practically any ambitious action/adventure yarn, of rousing tales of underdogs battling seemingly unbeatable forces threatening their existence, with only bravery, wits and bravado on their side: Seven Samurai is built into that DNA. From the smallest details of its structure, right down to specific framing, design and choreography, Kurosawa's choices solidify it as easily one of the greatest films ever made. —Oktay Ege Kozak
---
7. CasablancaYear: 1942
Director: Michael Curtiz
Stars: Humphrey Bogart, Ingrid Bergman, Paul Henreid, Claude Rains, Peter Lorre
Rating: PG
Runtime: 102 minutes


There are probably a decent number of auteur-theorist types who'd quibble with me for saying Casablanca is a perfect film. The production team didn't consider it a big deal, in fact; just one of hundreds of films being made that year (despite a major league cast and great writers). It performed solidly at the box office, though not spectacularly. Then it won a bunch of Academy Awards. Then its reputation began to grow. One of the many interesting things about Casablanca is its epic durability – the story feels as fresh and real today as it did in 1945. A romantic drama with political tones and a ton of wit, it features superb performances by Humphrey Bogart and Ingrid Bergman, Peter Lorre, Sydney Greenstreet, and Paul Henreid (for starters). Doomed love, self-sacrifice, Bogie one-liners galore, and one of the most quintessential cinematic moments of its age (both of my kids were born after 9/11 and even they cheered when that chorus of La Marseillaise drowned out the Nazis). Smart, sweet, and witty; probably the quintessential film of the 1940s, and one of the best feel-good movies of the 20th century. —Amy Glynn
---
8. The ExorcistYear: 1973
Director: William Friedkin
Stars: Linda Blair, Ellen Burstyn, Max von Sydow, Jason Miller, Lee J. Cobb
Rating: R
Runtime: 122 minutes


The Exorcist is a bit of a safe pick, but then you wrestle with whether any other film on this list is more disturbing, more influential or just plain scarier than this movie, and there simply isn't one. The film radiates an aura of dread–it feels somehow unclean and tilted, even before all of the possession scenes begin. Segments like the "demon face" flash on the screen for an eighth of a second, disorienting the viewer and giving you a sense that you can never, ever let your guard down. It worms its way under your skin and then stays there forever. The film constantly wears down any sense of hope that both the audience and the characters might have, making you feel as if there's no way that this priest (Jason Miller), not particularly strong in his own faith, is going to be able to save the possessed little girl (Linda Blair). Even his eventual "victory" is a very hollow thing, as later explored by author William Peter Blatty in The Exorcist III. Watching it is an ordeal, even after having seen it multiple times before. The Exorcist is a great film by any definition. —Jim Vorel
---
9. ParasiteYear: 2019
Director: Bong Joon-ho
Stars: Song Kang Ho, Lee Sun Kyun, Yeo-Jeong Jo, Choi Woo-sik, Park So Dam, Lee Jung Eun
Rating: R
Runtime: 132 minutes


"That's so metaphorical," exclaims the son of the Kim family, Ki-woo (Choi Woo-shik), holding with childlike reverie a large rock sculpture, a wooden base solidifying its aesthetic and cultural value. The pointedly nice object stands apart from the basic keepsakes in the Kims' fairly dingy and cramped home, inhabited by unemployed driver father, Ki-taek (Song Kang-ho), unemployed mother, Chung-sook (Jang Hye-jin), and not-in-art-school daughter, Ki-jeong (Park So-dam). Brought to them by Ki-woo's wealthy friend, the rock is supposed to foretell great financial wealth to whatever family keeps it in their home. Irritated at their own situation, at the lack of space, at the lack of immediate value the rock has, Chung-sook mutters, "Could've brought us food." In Bong Joon-ho's Parasite, those that live with a stark awareness of inequality operate with a sense of cognitive dissonance. It's this paradox of thought that allows Ki-woo to be both naively worshipful towards what a rock sculpture could bring them, but also understand, at other times, that wandering around isn't how one ascends into power. At the behest of said wealthy friend, he becomes the English tutor for the daughter, Da-hye (Jung Ji-so), of the grotesquely affluent Park family: astute patriarch (Lee Sun-kyun), dim matriarch (Cho Yeo-jeong), manic artsy son, Da-song (Jung Hyun-joon), and severely loyal housekeeper, Moon-gwang (Lee Jung-eun). But as the Kim and Park families grow increasingly closer, both the differences and similarities between them blur beyond discernment. Bong's interest in income inequality and class has spanned the majority of his career, examining the ways it impacts the justice system (Memories of Murder, Mother), the environment (Okja) and the institutions responsible for both the exacerbation of wealth inequality and failing to protect those most marginalized by that inequality (Snowpiercer, The Host). For Parasite, Bong takes a slightly different angle—he's no less interested in inequality's consequences, but here he sees how class as performance manifests, particularly when people are plucked from one echelon of society and put in another. As we watch both families act in different, but intersecting, pieces of social/anthropological theatre, Bong cuts through their mutual hunger, and what ultimately and tragically separates them, with a jaundiced eye and an acidic sense of humor. Laughing during Parasite feels like choking on rust. (Cho, especially, finds the perfect amount of absurdity as the somewhat doltish mother, truly a testament to rich ladies being easily knocked over by a feather.) But Bong is not interested in metaphor, and not the kind written on rocks. Even through its absurdist, bleakly satirical lens, Bong understands that social inequity is not just theatre, but lived experience. Sometimes the rock is just a shit-stained rock. —Kyle Turner
---
10. Jules et JimYear: 1962
Director: François Truffaut
Stars: Jeanne Moreau, Oskar Werner, Henri Serre, Michel Subor
Rating: R
Runtime: 107 minutes


Widely regarded as a French touchstone, François Truffaut's classic WWI-era love triangle is based on a semi-autobiographical novel of the same title by Henri-Pierre Roche, which Truffaut stumbled across in a Paris bookstore in the 1950s. The adaptation tells the tragic story of Jim (Henri Serre), a French Bohemian, Jules (Oskar Werner), his Austrian friend, and Catherine (Jeanne Moreau), Jules' girlfriend/wife. The two men are besotted with Catherine, who bears an eerie resemblance to a statue they both love. She marries Jules. The war breaks out, and the two men, on opposing sides of the conflict, struggle with the fear that one might unwittingly kill the other in battle. (What actually happens is arguably worse.) Both survive, and later, Jim visits Jules and Catherine in their Black Forest cottage. Jules confides he's miserable, that Catherine has constant affairs, has left him and their baby, Sabine, for months at a time, and that he lives in terror of losing her. Catherine tries to seduce Jim. The three try an experimental situation where Catherine is with both men, but tragedy only ensues from there. Perhaps a definitive example of the French New Wave, the film incorporates a vast lexicon of cinematic techniques—newsreel footage, stills, wipes, panning shots, freeze-frames, voiceover narration (by Michel Subor)—though shades of its towering influence in subsequent films, television and music are almost innumerable. —Amy Glynn
---
11. The Banshees of InisherinRelease Date: October 21, 2022
Director: Martin McDonagh
Stars: Colin Farrell, Brendan Gleeson, Kerry Condon, Barry Keoghan
Rating: R
Runtime: 114 minutes


Whether we wear it on our sleeves or bury it somewhere down in the darkest part of ourselves, we all carry the fear that someday someone we trust and love will simply decide to abandon us. It lives somewhere in each of us in the same vicinity as the fear that, someday, inexplicable and motive-less violence will descend on us and our loved ones—a little knot of dread waiting to unspool. But this fear is quieter, simpler and, therefore, less-often discussed in the wider cultural landscape. There are a lot of films about sudden violence, but you don't see as many feature-length explorations of straightforward, person-to-person departures. With that in mind, it would be easy to look to Martin McDonagh's phenomenal The Banshees of Inisherin as some kind of fable, a dark fairy tale from a faraway time and place meant to cast long, shadowy metaphors over our own lives. If you're willing to look closely, you'll definitely find all the material you need to make those metaphors happen in your mind, but at the film's Fantastic Fest premiere, McDonagh himself called it "a simple break-up story," an exploration of what might happen to two men if one simply decided to cut ties with the other. So, is it a grand, fathoms-deep exploration of the bittersweet nature of human relationships, or "a simple break-up story" that's just about one Irishman deciding he doesn't want to see another Irishman anymore? In the end, it's both, and that's what makes The Banshees of Inisherin and its blackly hilarious portrait of everyday pain one of the best films of the year. Through beautifully framed shots rich with the texture of rustic stone walls and the warped glass of old windows, McDonagh takes us back to Ireland a century ago, where civil war rages on the mainland and things progress at their usual slow pace on the island of Inisherin. It's here, with artillery fire raging in the background, that Colm Doherty (Brendan Gleeson) decides he's done hanging out with his old pub pal Pádraic Súilleabháin (Colin Farrell). For some on the island, it makes a certain degree of sense—the creative and contemplative Colm and the more simple-minded Pádraic always were a mismatched pair—but for Pádraic, it's a baffling, literal overnight tectonic shift in his life. He hopes Colm's sudden distance is part of a fight that he somehow forgot, or a poor choice of words after one too many pints, but according to Colm, it's painfully, frighteningly simple: "I just don't like you no more." It all creates an atmosphere that invites us to ask a question about what we're watching: On the grand scale of time, does it really matter if one man decides to cut ties with another? Will history record it? Will anyone care? Or, when faced with our own mundane despair in the face of the vast wider world, is being nice to your neighbor the only thing that matters? McDonagh's characters, and McDonagh himself, might not have an answer for us, but the film's ability to call these questions to mind is evidence of its haunting power. In its unwavering devotion to the straightforward nature of its story, The Banshees of Inisherin has found something profound and universal, something that will leave you both laughing and shaken to your core. It's the kind of film that crawls into your soul and stays there.—Matthew Jackson
---
12. Cat PeopleYear: 1942
Director: Jacques Tourneur
To this day, it doesn't seem entirely fair that so much credit for Cat People is almost universally given to producer Val Lewton, rather than director Jacques Tourneur or writer DeWitt Bodeen, but it's true of the entire run of low-budget horror films that Lewton produced at RKO. Regardless, Cat People was a populist hit in its day before being reevaluated decades later as a landmark of '40s horror. Creeping in stark contrast to Universal's monster movies of the same era, it leans on suspense and carefully constructed shots rather than Jack Pierce makeup to make an impression. The story of a young Russian immigrant with a dark family past, it combines aspects of film noir and mystery movies with Hitchcockian suspense, while pioneering several staple tropes of horror cinema that have been used hundreds if not thousands of times since. The scene with a young woman walking home on a dark night, stalked by an unseen presence, builds to an unexpected conclusion that must have made audiences in 1942 come jumping out of their seats. —J.V.
---
13. Some Like it HotYear: 1959
Director: Billy Wilder
Stars: Marilyn Monroe, Tony Curtis, Jack Lemmon
Rating: NR
Runtime: 132 minutes


Is Some Like it Hot one of Marilyn Monroe's best films, or one of her most antithetical? Sugar Kane is, in a nutshell, the kind of character Marilyn struggled so hard to avoid playing for the bulk of her career: a ditzy blonde, a pure sex symbol, someone who exists in the context of the movie just to tickle the male gaze, whether within the story or without. She's given nothing to work with, as the bulk of the film's heavy lifting is accorded to Tony Curtis and Jack Lemmon instead. Watching the film in 2017, you may wonder why Billy Wilder slacked on investing Sugar with any level of empathy, why he wrote the character as a one-dimensional object, a trophy for Lemmon and Curtis to compete over. You may also not wonder at all. Some Like it Hot works, even if Marilyn has little to work with other than her persona and her co-star; it's funny, it's quick on its feet, and it sells its central joke—that nobody, save for the audience, can see that Curtis and Lemmon are obviously dudes in drag—perfectly, layering just enough self-awareness of its own ridiculousness to keep the gag from going sour. —Andy Crump
---
14. GodzillaYear: 1954
Director: Ishiro Honda
Stars: Sachio Sakai, Takashi Shimura, Momoko Kochi, Akira Takarada
Rating: NR
Runtime: 95 minutes


Early in Godzilla, before the monster is even glimpsed off the shore of the island of Odo, a local fisherman tells visiting reporter Hagiwara (Sachio Sakai) about the play they're watching, describing it as the last remaining vestige of the ancient "exorcism" his people once practiced. Hagiwara watches the actors "sacrifice" a young girl to the calamitous sea creature to satiate its hunger and cajole it into leaving some fish for the people to enjoy—at least until the next sacrifice. Ishiro Hondo's smash hit monster movie—the first of its kind in Japan, the most expensive movie ever made in the country at the time, not even a decade after the atomic bombing of Hiroshima and Nagasaki—is, after 20-something sequels over three times as many years, a surprisingly elegiac exorcism of its own, a reminder of one nation's continuing trauma during a time when the rest of the world jonesed to forget. As J Hoberman describes in his essay for the film's Criterion release, much of Honda's disaster imagery is "coded in naturalism," a verite-like glimpse of the harrowing destruction wrought by the beast but indistinguishable from the aftermath of the Americans' attacks in 1945, especially when the U.S. and Russia, among other powers, were testing H-bombs in the Pacific in the early 1950s, bathing the Japanese in even more radiation than that in which they'd already been saturated. And yet, Godzilla is a sci-fi flick, replete with a "mad" scientist in an eye patch and a human in a rubber dinosaur suit flipping over model bridges. That Honda handles such goofiness with an unrelentingly poetic hand, purging his nation's psychological grief in broadly intimate volleys, is nothing short of astounding. Shots of Godzilla trudging through thick smoke, spotlights highlighting his gaping maw as the Japanese military's weapons do nothing but shock the dark with beautiful chiaroscuro, have been rarely matched in films of its ilk (and in the director's own legion of sequels); Honda saw gods and monsters and, with the world entering a new age of technological doom, found no difference between the two. —Dom Sinacola
---
15. StalkerYear: 1979
Director: Andrei Tarkovsky
Stars: Marcello Mastroianni, Claudia Cardinale, Anouk Aimee
Runtime: 140 minutes


"Once, the future was only a continuation of the present. All its changes loomed somewhere beyond the horizon. But now the future's a part of the present." So says the Writer (Anatoli Solonitsyn) in Andrei Tarkovsky's Stalker, somewhere deep in the Zone, contemplating the deeper trenches of his subconscious, of his fears and life and whatever "filth" exists within him. "Are they prepared for this?" he asks. In Tarkovsky's last Soviet film, the director seems to be admitting that what he's feared most has come to pass. What that means is of course nebulous for a viewer not steeped in the director's life or in the history of the country that was both home and hostile to him and his work throughout most of his life. Based very loosely on Roadside Picnic, a novel by brothers Boris and Arkady Strugatsky (who also wrote the screenplay), Stalker imagines a dystopic future not far from our present—or Tarkovsky's present, before the fall of the Berlin Wall or the devastation of Chernobyl—in which some sort of otherworldly force has deposited a place humans have called "the Zone" onto Earth. There, the laws of Nature don't apply, time and space thwarted by the hidden desires and wills of all those who enter it. Of course, the government has set up cordons around the Zone, and entry is strictly prohibited. Guides/liaisons called "stalkers" head illegal expeditions into the Zone, taking clients (often intellectual elites who can afford the trip) into the heart of the restricted, alien area—in search of, as we learn as the film slowly moves on, the so-called "Room," where a person's deepest desires become reality. One such Stalker (Aleksandr Kaidanovsky) is hired by the aforementioned Writer and a physicist (or something) known only as the Professor (Nikolai Grinko) to lead them into the Zone, spurred by vague ideas of what they'll find when they reach the Room. The audience is as much in the dark, and through Tarkovsky's (near-intolerably) patient shots, the three men come to discover, as do those watching their journey, what has really brought them to such an awful extreme as hiring a spiritual criminal to guide them into the almost certain doom of whatever the Zone has waiting for them. And yet, no context properly prepares a viewer for the harrowing, hypnotic experience of watching Stalker. Between the sepia wasteland outside the Zone (so detailed in its grime and suspended misery you may need to take a shower afterwards) and the oversaturated greens and blues of the wreckage inside, Tarkovsky moves almost imperceptibly, taking the rhythms of industry and the empty lulls of post-industrial life to the point of making the barely mystical overwhelmingly manifest. Throughout that push and pull, there is the mounting sense of escape—of Tarkovsky escaping the Soviet Union and its restrictions on his films, maybe—as equally as there is the sense that escape should never be attempted. Because some freedom, some knowledge, isn't meant for us. —Dom Sinacola
---
16. The Wages of FearYear: 1953
Director: Henri-Georges Clouzot
Stars: Yves Montand, Charles Vanel, Peter Van Eyck
Rating: NR
Runtime: 149 minutes


About an hour has passed before Henri-Georges Clouzot's film reaches its real plot—a whole hour before our four impoverished expatriates take on the death-defying gig of driving two trucks filled with nitroglycerine across 300 treacherous miles, from the South American oil town of Las Piedras to the site of an oil field explosion overseen by an American corporation. Clouzot sets his stakes simply: Because nitroglycerine is so volatile, and because the corporation does not have the proper transportation equipment available, volunteers must, with exquisite care, drive trucks full of the chemical across mountainous terrain to be used to damper the oil fire with a huge controlled explosion. But that journey doesn't begin until after Clouzot has waded through the stagnant world of our drivers, introducing us to the kind of men who rarely deal in the currency of hope: Corsican lothario Mario (Yves Montand), warm-hearted Italian Luigi (Folco Lulli), slippery ex-gangster Jo (Charles Vanel) and stoic German cool guy Bimba (Peter van Eyck) are each trapped in the town, wasting away their interminable time there with odd jobs, liquor and local women. With almost effortless allegorical control, Clouzot strands the men at the mercy of American capitalism, giving them the choice to continue to die slowly in Las Piedras, or risk their lives for enough money to finally get out (which is really no choice at all). Rather than cast them as heroes and future martyrs, Clouzot's wallowing with them in Las Piedras exposes their ne'er-do-well natures, such as Mario's womanizing, Bimba's near-sociopathic aloofness and Jo's latent cowardice. Even with such unpleasantness, we grit our teeth and hold our breath as these anti-heroes teeter over the maw of their own inevitable obliteration, Clouzot knowing full well he's got us by our throats. In its unbelievable tension, The Wages of Fear can be a harrowing watch, but it's shot with such a total dearth of sentimentality that the bleakness of the landscape Clouzot's created forces us to care about those who don't deserve it. We have affection not because Clouzot's manipulated us, but simply because these broken men are as much at the mercy of an indifferent universe as we are, ruled by fate and classism and whatever else we'll never control, whether we know it or not. —Dom Sinacola
---
17. The Great DictatorYear: 1940
Director: Charles Chaplin
Stars: Charles Chaplin, Paulette Goddard, Jack Oakie, Reginald Gardiner
Rating: G
Runtime: 126 minutes


Charlie Chaplin's first "talkie" was a biting satire that he wrote, directed, produced, scored, and starred in-as both of the lead roles, a fascist despot who bears a rather marked resemblance to Adolf Hitler and a persecuted Jewish barber. Good satire can be powerful, and this film was: Released while the United States was still formally at peace with Germany, it stirred greater public attention and condemnation of the Nazis and Mussolini, anti-Semitism and fascism. (That said, Chaplin later recounted that he could never have made the satirical film even a year or two later, as the extent of the horrors in German concentration camps became clearer.) The choice to play both the tyrant and the oppressed man was an inspired one, underscoring the frightening but inescapable truth that we all contain a little bit of both characters. This is a strikingly pertinent film for our particular moment in history, and well worth dusting off and queueing up not only for its incredible craft but for its resonance as a study in projection. —Amy Glynn
---
18. Beauty and the BeastYear: 1946
Director: Jean Cocteau
Stars: Jean Marais, Josette Day, Mila Parély
Rating: G
Runtime: 93 minutes


Before there were Jerry Orbach and Angela Lansbury voicing animated animate household items, there was Jean Cocteau. This story's been with us since the 18th century and rendered in countless iterations, so I'll forego the plot summary and just say: From the fourth-wall-breaking preamble, in which the director entreats the audience to approach the film with inner-child-forward faith in the magic of fairy tales, to the end, Beauty and the Beast remains a treasure of subtle imagery, mesmerizing music, baroque opulence, sexual intensity and total indulgence in fantasy, aided by Jean Marais (Beast) and Josette Day (Belle) delivering enchanting performances. The themes explored here are traditional fairy tale tropes: innocence and greed, the transformative power of love, the fear of the unknown, magic. Cocteau was a celebrated poet as well as a filmmaker, and this is a strong example of how the two crafts inform one another, in the way it harnesses imagery to create metaphorical connections. Weird and powerful filmmaking. —Amy Glynn
---
19. SolyarisYear: 1972
Director: Andrei Tarkovsky
Stars: Donatas Banionis, Natalya Bondarchuk, Jüri Järvet
Rating: PG
Runtime: 168 minutes


In 2002, Steven Soderbergh adapted Stanislaw Lem's classic science fiction novel into a perfectly fine and handsome movie. It's the one time that the story of a Tarkovsky film has been duplicated, sharing source material, and it illustrates an important truth: Andrei Tarkovsky's vision is singular, inimitable; it towers over all others. Where an accomplished director like Soderbergh made a serviceable sci-fi flick, Tarkovsky made visual poetry of the highest order. Tarkovsky's artistic instincts rarely failed him, and even though it was a big budget genre picture, Solyaris takes risks with the same confidence of expression and the same depth of resonance as any other Tarkovsky film. The science fiction concept of the titular planet-entity allows Tarkovsky a new angle at the same themes pondered in many of his works: the pivotal roles of history and memory in our present and future; the fraught responsibility of the individual in responding to the calls of the sublime; the struggle to know truth. Tarkovsky's long-take, free-associative aesthetic was predicated on his philosophy of filmmaking as "sculpting in time," and in Solyaris there is a fascinating confluence between the way time and perception is manipulated by Tarkovsky, and the way those things are manipulated by Solyaris itself. Solyaris gives back the protagonist, astronaut psychologist Kris Kelvin (Donatas Banionis), his dead wife Hari (Natalya Bondarchuk), for what purpose is unclear. But Tarkovsky's films work in a similar fashion; difficult to say exactly why they do what they do, yet they pull at the deepest roots of ourselves. They elicit emotional, meditative realities unlike any other. Like Kelvin's resurrected Hari, the stimuli are simulacrums, symbols mined from a collective dream, but this does not diminish the worth of experiencing them. Sometimes they lead you to a place like Solyaris leads Kelvin: an island of lost memory—or perhaps of an impossible future, awash in the waters of some Spirit. That makes the unreal real; that gives the dream life. —Chad Betz
---
20. Taste of CherryYear: 1997
Director: Abbas Kiarostami
Stars: Homayoun Ershadi
Rating: PG
Runtime: 100 minutes


An existential tone poem of exasperating pace and deliberation, Taste of Cherry takes the long way in almost every conceivable fashion. Kiarostami stages a bare minimum of plot in his favorite setting—a moving vehicle—his middle-aged protagonist driving around the dusty roads of the Northern Iranian village of Koker. Mr. Badii (Homayoun Ershadi), a Range Rover-driving stoic, surveys stranger after stranger, inviting a few into his car to discuss a low-effort, high-paying job. He needs help committing suicide. The ensuing conversations are uncomfortable, philosophical, layered, sometimes labored. When Kiarostami isn't taking viewers on a physical journey of unflinching confrontation, he's likewise keeping us at a literal distance—behind windows and from wide, curiously flat shots, the isolation of the car contrasted with expansive landscapes of industrial machinery. Mr. Badii's voice is at times obscured behind glass; we strain to see him through semi-sheer curtains or a ticket booth—we don't even get a first name. We are denied the slightest of intimacy, determinacy or logic. In turn, there's something transient and yet immemorial to Taste of Cherry, a confounding, transcendental bridge between extremes and experiences, cultures and politics, passenger and driver, viewer and Kiarostami himself, between our respective unknowns. —Amanda Schurr
---
21. Modern TimesYear: 1936
Director: Charles Chaplin
Stars: Charles Chaplin, Paulette Goddard, Henry Bergman
Rating: G
Runtime: 88 minutes


If time is a flat circle, then Modern Times is like a flat sprocket—the travails of the Little Tramp navigating a mechanical world being so incessant and repetitive that elements like luck and hope only serve to spur along Chaplin's farce even though they hold little grip on his characters' futures. Not much changes for the Little Tramp throughout: He tries to survive, and yet the institutional system craps him back out to where he started, desperately hungry and penniless, left with nothing to do but try again. This was also Chaplin's last go as the Tramp, and it's easy to imagine that, throughout the film's many misadventures—joined by equally good-natured partner in crime, the gamin (Paulette Goddard)—as he gets sucked up and sublimated into the modern industrial machine, this "disappearance" was kind of by design. It's a weird way for Chaplin's beloved character to go out, but so are the many ways in which Chaplin shows how the modern industrial machine becomes part of the Tramp, too. He may get squeezed through a giant, sprocket-speckled apparatus, becoming one with its schematics, but so too does the assembly line—with all that twisting, wrenching, and spinning—impress itself onto the Tramp, leaving him unable after a long shift to do anything but waggle his arms about as if he's still on the assembly line. It's no wonder, then, that the President of Modern Times' factory setting bears a striking resemblance to Henry Ford: Chaplin, who toured the world following the success of City Lights, witnessed the conditions of automobile lines in Detroit, how the drudgery of our modern times weighed on young workers. The Great Depression, Chaplin seems to be saying, was the first sign of just how thoroughly technology can kill our spirits, not so much discarding us as absorbing our individuality. Modern Times, then, is a film with a conscious far beyond its time, a kind of seamless blending of special effects, sanguine silent film methods and radical fury.—Dom Sinacola
---
22. IkiruYear: 1952
Director: Akira Kurosawa
Stars: Takashi Shimura, Yunosuke Ito, Miki Odagiri
Rating: NR
Runtime: 144 minutes


Watching Ikiru, you get the feeling that Leslie Knope would love it: The film is as much a celebration of life as it is of one life in particular, but it's also an affirmation of what local government can do if just one dogged public servant can grease the wheels of bureaucracy. Ikiru is one of Akira Kurosawa's finest, a big-scale movie built to house a small-scale story, clocking in at just under two and a half hours as it details the final days of section chief Kenji Watanabe (Takashi Shimura), an aging government employee reeling from a stomach cancer diagnosis. (The doctors give him less than a year to live.) Over the course of Kurosawa's film, he is guided by two very different figures—a debauched novelist (Yunosuke Ito), and the cheery Toyo (Miki Odagiri), one of Kenji's subordinates—toward purpose and meaning. A simple life lived in service to others isn't a life wasted, the film tells us as it throws jabs and japes at the hypocrisy of Kenji's callous, apathetic peers. A sentimental message, maybe, but one that's earnestly felt and well earned through the stature of Kurosawa's craft. —Andy Crump
---
23. Au Revoir les EnfantsYear: 1987
Director: Louis Malle
Stars: Gaspard Manesse, Raphael Fejto, Francine Racette
Rating: PG
Runtime: 105 minutes


Au revoir les enfants portrays one French schoolboy's (very limited) view of the Holocaust in a manner both reserved yet devastating. Set in a Catholic boarding school in France, Louis Malle's Golden Lion-winning film follows a pampered rich boy (Gaspard Manesse) as he befriends a new classmate who is secretly a Jew (Raphaël Fejtö) harbored by the boarding school's benevolent priest (Philippe Morier-Genoud). Malle based the film on his own childhood, effortlessly imbuing it with a quiet simplicity that allows its saddest, potentially melodramatic moments to be gut-wrenchingly real. Along with cinematographer Renato Berta, Malle merely lets the camera linger; in one scene, in particular, he films an empty passageway, beautifully emphasizing a terrible moment that his main character—and his audience—will never forget. —Jeremy Mathews
---
24. Young FrankensteinYear: 1974
Director: Mel Brooks
Stars: Gene Wilder, Peter Boyle, Cloris Leachman, Marty Feldman, Madeline Kahn, Teri Garr
Rating: PG
Runtime: 105 minutes
One of the best comedies of all time and one of the 10 or so films I can quote almost entirely from memory, Young Frankenstein is a classic of the genre. At once a spoof of traditional Universal horror films and a loving tribute, Mel Brooks and his immensely talented cast have created a timeless film. It follows Dr. Frederick Frankenstein (played by Gene Wilder) as he finally gives into continuing his grandfather's (the Frankenstein) experiments. A classic for all ages, Peter Boyle's take on Frankenstein's monster is more playful than scary—after all, it's hard to see a kid being terrified by a tap-dancing monster, even if he is "puttin' on the ritz." —Mark Rabinowitz
---
25. KwaidanYear: 1964
Director: Masaki Kobayashi
Stars: Rentaro Mikuni, Tatsuya Nakadai, Katsua Nakamura, Osamu Takizawa, Noboru Nakaya
Rating: NR
Runtime: 184 minutes


Ghost stories don't get much more gorgeous than the four in Masaki Kobayashi's sprawling Kwaidan. Between two acerbically political and widely lauded samurai epics, Hara-kiri (1962) and Samurai Rebellion (1967), Kobayashi led what was then Japan's most expensive cinematic production ever, an anthology film with its parts loosely connected by Lafcadio Hearn's collection of Japanese folk tales and Kobayashi's intuitive penchant for surreal, sweepingly lush sets. In "The Black Hair," a selfish, impoverished ronin (Rentaro Mikuni) abandons his wife to marry into wealth, only to realize he made a dire mistake, plunging him into a gothic nightmare of decay and regret. "The Woman of the Snow" follows a craftsman (the always welcome Tatsuya Nakadai) doomed to have everything he loves stolen from him by a patient bureaucratic specter. The movie-unto-itself, "Hoichi the Earless," pits the titular blind monk musician (Katsua Nakamura) against a family of ghosts, forcing the bard to recite—in hushed, heartbreaking passages on the biwa—the story of their wartime demise. Rapt with indelible images (most well known, perhaps, is Hoichi's skin completely covered in the script of The Heart Sutra to ward off the ghosts' influence), "Hoichi the Earless" is both deeply unnerving and quietly tragic, wrung with the sadness of Kobayashi's admission that only forces beyond our control hold the keys to our fates. The fourth, and by far the weirdest, entry, "In a Cup of Tea," is a tale within a tale, purposely unfinished because the writer (Osamu Takizawa) who's writing about a samurai (Noboru Nakaya) who keeps seeing an unfamiliar man (Kei Sato) in his cup of tea is in turn attacked by the malicious spirits he's conjuring. From these disparate fairy tales, plenty of fodder for campfires, Kobayashi creates a mythos for his country's haunted past: We are nothing if not the pawns of all those to come before. —Dom Sinacola
---
26. Police StoryYear: 1985
Director: Jackie Chan
Stars: Jackie Chan, Maggie Cheung, Brigitte Lin
Rating: PG-13
Runtime: 101 minutes


Remember that scene in The Blues Brothers where Jake and Elwood drive the Bluesmobile through a mall and wreck it up good? That's basically what Jackie Chan does to a shopping center in Police Story, except it's with his own two hands. Seriously, there's enough breakaway glass in that one, nine-minute fight scene for ten martial arts movies. Chan plays a cop (again) who goes after bad guys (again). Why complicate the plot synopsis any more than that? The only sensible way to rank Jackie Chan movies is simply to focus on the action and the death-defying stunts. Chan has called Police Story his greatest film, and who are we to argue? —Jim Vorel
---
27. UgetsuYear: 1953
Director: Kenji Mizoguchi
Stars: Mitsuko Mito, Masayuki Mori, Eitaro Ozawa, Kinuyo Tanaka
Rating: NR
Runtime: 98 minutes


During an incredibly prolific point at the end of his career, Kenji Mizoguchi released Ugetsu between The Life of Oharu (1952) and Sansho the Bailiff (1954), only three years before his death. Like in those two films, Mizoguchi set Ugetsu in feudal Japan, using the country's civil war as a milieu through which he could explore the ways in which ordinary people are kept from seeing to their basest needs, ground instead to dirt by forces far beyond their control. So it goes with two couples: Genjuro (Masayuki Mori), a potter hoping to profit from wartime, and his wife Miyagi (Kinuyo Tanaka); Tobei (Eitaro Ozawa) and Ohama (Mitsuko Mito), who rightly indicts her husband's dreams of being a well-decorated samurai as foolish, especially considering that Tobei shows no signs of physical mettle, let alone a brain with any sense of militaristic prowess. Ignoring both their wives' grave concerns and the ecliptic tide of war, the two men set out to make one last big bid for fame and fortune, setting out only to find a country haunted, literally sometimes, by casualties. Ugetsu is a lushly elemental film, epitomized by Mizoguchi's long takes and aloof mise-en-scene, highlighted the callousness of what he was trying to capture. Seamlessly shifting between ethereal setpieces—the iconic rendezvous between boats, set amidst a hellish waterscape of mist and portent is perhaps the crux around which the film unwinds—and grittier clusterfucks of mass pain in progress, Mizoguchi conjures up a sense of inevitability: No matter how much these characters learn about love or family or themselves, they are doomed. Misery unfolds supernaturally and pointlessly in Ugetsu—so much so that by the time anyone's noticed that tragedy's struck, it's already well-burrowed into the bones of those at its mercy. —Dom Sinacola
---
28. Cléo from 5 to 7Year: 1962
Director: Agnès Varda
Stars: Corinne Marchand, Dorothy Blank, Antoine Bourseiller
Rating: NR
Runtime: 90 minutes


Halfway through Agnès Varda's sophomore film, the titular Cléo (Corinne Marchand), a pop singer awaiting the potentially devastating results of some sort of medical test, looks directly into the camera, weeping as she sings a song during an otherwise typical practice session. It's a revelatory moment: Varda addresses her audience directly through her character addressing her audience directly, all while on the precipice of total dissolution. Cléo, a beautiful, burgeoning celebrity, seems to understand that she may be empty without her looks, just as she rails against the forces that put her in such an untenable position. In other words, realizing in that moment of melodrama, of the heightened emotion she knows all too well is the stuff of pop music at its most marketably patronizing, that her attractiveness may be soon over, she's driven to tears, unable to reconcile her talent with her face, or her fragility with her livelihood, leaving it to the audience to decide whether she deserves our sympathy or not. If not, Varda wonders, then why not? Shot practically in real time, Cléo from 5 to 7 waits along with our character as she waits for life-changing news, floating from coffee shop to home to park to wherever, not doing much of anything with the life she has, the life she may find out she's losing soon enough. She watches a silent film featuring cameos by Jean-Luc Godard and Anna Karina, meets a soldier on leave from the Algerian front (Antoine Bourseiller) who confesses he believes people are dying for nothing, drives past a murder scene and senses that the universe maybe has misdirected her bad luck towards another soul. One of the defining films of the Left Bank branch of the French New Wave (as opposed to those of the "Right Bank," the more famous films of Truffaut and Godard, the movement's more commercial, cosmopolitan cinephiles), Cléo from 5 to 7 is a fever dream of the ordinary, a meditation on the nothingness of everyday living, as existential as it is blissfully bereft of purpose. —Dom Sinacola
---
29. Blue VelvetYear: 1986
Directors: David Lynch
Stars: Kyle MacLachlan, Isabella Rossellini, Dennis Hopper
Rating: R
Runtime: 120 minutes


Blue Velvet represents everything cinema can be: horrific, hilarious, reality heightened to inexplicable, nearly intolerable heavens. This is storytelling as symbology, traditional American genres like noir and the thriller picked apart with unsettling aplomb. For example, take the noir part of this equation: Lynch concocts an oedipal circumstance out of Kyle MacLachlan's innocent boy and Dennis Hopper's evil "daddy," with Isabella Rossellini's sexy "mommy" persona both an unobtainable feminine figure and a sweet presence that must be protected. As adorable everyman Jeffrey Beaumont (MacLachlan) is seduced ever deeper into the disgusting underground of American domesticity (represented by a series of insectoid images, the denizens of our creepy crawly underworld), his outlook is light, and psychopathic Frank Booth's (Hopper) is dark—in fact, Frank comments on this. Of course, he's talking literally about the illumination of the room, but he also huffs helium and calls himself Van Gogh, so every gesture, every sideways word should be taken with a grain of salt. Or fertilizer. And so, in black and white, Lynch finds blue: There is something deeply sad about the kind of normal, everyday stuff Lynch fixates upon, and in Blue Velvet that sadness is, whether we like it or not, the closest a film in the 1980s ever got to realizing the American Dream. —D.S.
---
30. The MenuRelease Date: November 18, 2022
Director: Mark Mylod
Stars: Anya Taylor-Joy, Nicholas Hoult, Ralph Fiennes, Hong Chau, Janet McTeer, Judith Light, John Leguizamo
Rating: R
Runtime: 107 minutes


Early in The Menu, director Mark Mylod's beautiful, intricate dark comedy set amid the trappings of exclusive restaurant culture, a character explains that, for him, art doesn't matter. Films aren't important. Neither are books, paintings or music. Food, he tells us, is the purest and best art form, because a great chef's medium is "the raw materials of life and death." Like just about every piece of dialogue in the film, written with fiendish joy by Seth Reiss and Will Tracy, it's both funny in the moment and unexpectedly profound in the larger context of The Menu's dark game. Yes, the enigmatic master chef at the heart of film is playing with the raw materials of life and death on his plates—seafood, fungi, roast chicken, flash-frozen microgreens and plenty of artful foam—but the menu he's developed, and the film that depicts it, is also dealing with the raw materials of human human life and death. The list of ingredients is long, the techniques complex, but everything is whipped like egg whites into something so light and airy you barely notice the bitterness until it smacks you in the teeth. The restaurant at the heart of this heady recipe is Hawthorne, a fabulously expensive establishment run by the demanding, precise Chef Slowik (Ralph Fiennes, sharp as carbon steel) from a private island where all the ingredients are local and a seat at the table will set you back more than a grand. Hawthorne serves just 12 diners per service, and on the night we journey to the island, they include everyone from a couple of regulars (Judith Light, Reed Birney) to a renowned and famously hard-to-please food critic (Janet McTeer) to a fading movie star trying to build a second career as a travel show host (John Leguizamo). The film is interested in each of these personalities to varying degrees, but turns particularly sharp focus on Margo (Anya Taylor-Joy) and Tyler (Nicholas Hoult), a mismatched couple with very different views of what they're about to experience. Yes, all the ingredients are treated with care, and the film's early developments are placed with the precision of a single sprig of chives tweezed onto a plating, but the film's dark secret is that it's not here to be subtle. Its true strength is not in tweezers, or carefully engineered molecular gastronomy, but in the furious swipes of a cleaver coming at your head. The complexity, both tonally and visually, is there to tease out the film's black genre heart, and it's that heart that makes The Menu a delicious and deeply filling experience that will make you beg for a second helping.—Matthew Jackson
---
31. Paris is BurningYear: 1991
Directors: Jennie Livingston
Runtime: 77 minutes


Madonna's "voguing" phase has nothing on—that is, took everything from—the drag scene of 1980s New York City chronicled in this vibrant doc. Delving into the subculture of fierce, catwalk-styled posing and the clubs in which it thrived, Jennie Livingston depicts the less-than-glamorous realities of life as a drag queen before RuPaul was mainstream: issues of gender and sexual identity, race, bigotry and hate, HIV/AIDS, poverty, crime—theft is a commonplace means by which these would-be "Legends" seek a desired end: transformation. Named after one of the underground balls in which its subjects find a sense of family—in "houses," no less—Paris is Burning is a joyous affair, and a curiously meta celebration of what it means "to be real." —Amanda Schurr
---
32. BarbarianYear: 2022
Director: Zach Cregger
Stars: Georgina Campbell, Bill Skarsgård, Justin Long
Rating: R
Runtime: 102 minutes


The deceptively simple premise of Barbarian, the horror debut from writer/director Zach Cregger, is enough to induce genuine goosebumps. However, Cregger takes a creepy idea and concocts a breakneck tale of unyielding terror, giving audiences whiplash with each unpredictable revelation. When Tess (Georgina Campbell) arrives at her Detroit Airbnb on a forcefully stormy night, she finds that there's no key in the encrypted lockbox to let herself in. After calling the host proves fruitless, she suddenly sees a light turn on through a front window. Tess frantically rings the doorbell, and the recently roused Keith (Bill Skarsgård) awkwardly answers the door. Realizing they accidentally double-booked the same rental for the next few days, Keith immediately insists that Tess get out of the rain and take the bedroom for the night (of course, he's totally content with taking the couch). Surprisingly, she agrees. Though few viewers would likely make the same decision as the film's protagonist, Barbarian wastes no time creating a thick sense of dread that clings until the credits roll. To divulge any further details of the film's plot would thwart the winding, increasingly shocking narrative crafted by Cregger. With each terrifying reveal feeling fresher and freakier than the last, it's encouraged to go into Barbarian with as little background and context as possible. Even citing Cregger's horror references would serve to unnecessarily hint at jarring shifts in the film's story, though comparisons to the work of fellow horror filmmakers James Wan, Tobe Hooper and George Romero are particularly apt. Barbarian offers up plenty of food for thought in its rancid banquet from hell. It's got a biting socially-conscious undercurrent that addresses the bleak reality of existing as a woman in the U.S.—both past and present, whether residing in manicured suburbs or "shady" inner-city neighborhoods—even successfully weaving in a #MeToo subplot that doesn't feel one-note or cursory. Even more impressive, Cregger incorporates this throughline with a heavy dose of humor, no doubt aided by his tenure as a member of IFC sketch comedy show The Whitest Kids U' Know. Barbarian offers a fascinating take on the oft-unspoken claim men have long believed they have over women's bodies. It does an excellent job at juxtaposing banal excuses for gendered violence with ghoulish, heinous ploys to strip women of their bodily autonomy (and their very humanity), exposing the malevolent nature of this deeply ingrained cultural misogyny. With the wounds still raw from the recent repeal of Roe v. Wade, Barbarian's fixation on the omnipresent threat of rape in our society hits as hard as it (hopefully) ever could. Never relishing in the very brutality that it denounces, the film has its heart in the right place. It refuses to depict sexual violation on screen, cleverly illustrating the pervasiveness of this miserable reality without exploiting it for shallow shock value. Yet, even with the best of intentions, Barbarian will mercilessly run you through the wringer, letting these fucked-up facets of America absolutely ravage the screen—and your sanity—for 102 remarkably tense minutes.—Natalia Keogan
---
33. Pather PanchaliYear: 1955
Director: Satyajit Ray
Stars: Runki Banerji, Kanu Banerji, Subir Banerji
Rating: NR
Runtime: 126 minutes


Satyajit Ray's Pather Panchali is, depending on who you ask, either the saddest movie ever made or one of the saddest—though whether the film makes you weep more or less is, perhaps, besides the point. Pather Panchali's influence may be best evinced on a micro scale, in specific relation to Indian cinema, presenting a watershed moment that sparked the Parallel Cinema movement and altered the texture of the country's films forevermore. Which isn't proof of Pather Panchali's actual substance, though let's be realistic here: Ray's masterpiece is an aching, vital movie crafted to transmute the harshest rigors of a childhood lived in rural India into narrative. Maybe it's presumptuous for an American critic with no frame of reference for Pather Panchali's cultural context to describe the film as "true to life," but Ray is so good at capturing a small, specific world with his camera that we come to know, to understand, the life of young Apu, regardless of who we are or where we come from. Isn't that just the absolute definition of cinema's transporting power? —Andy Crump
---
34. EraserheadYear: 1977
Director: David Lynch
Stars: Jack Nance, Charlotte Stewart, Allan Joseph
Rating: R
Runtime: 90 minutes


It can be a painful experience to watch a film and have no idea what it's about—to have the film's meaning nagging at the core of you, always out of reach. Yet, that's exactly the molten, subterranean fuel that pushes David Lynch's visions forward, and with his debut, the perplexing and terrifying Eraserhead, the director offers no consolation for the encroaching feeling that with him we'll never find any sort of logical mooring to keep our psyches safe. A simple tale about a funny-haired worker (Jack Nance) trundling nervously through a phantasmagoric industrial landscape, in the process fathering a mutant turtle-looking baby who he's left to raise after his new wife abandons her "family," Eraserhead is an astounding act of burying independently-minded cinematic experimentation in the popular consciousness. You may not know much about Eraserhead, but you probably know what it is. And whether or not it's a meditation on the horrors of fatherhood, or a glimpse of the weird devolution of physical intimacy in a dying ecosystem, or a groundbreaking work of DIY sound design, or whatever—Eraserhead is a black hole of influence. It's gross, it's soul-stirring, it's a visceral nightmare, and to this day, it's unlike anything I've ever seen before. Which may or may not be a compliment. I can't be sure. —Dom Sinacola
---
35. Butch Cassidy and the Sundance KidYear: 1969
Director: George Roy Hill
Stars: Paul Newman, Robert Redford
Rating: PG
Runtime: 110 minutes


The top-grossing film of 1969 and four-time Oscar winner was an anachronistic wonder that poked at the stoic bravura of the traditional Western: Consider the broad buddy humor between its pitch-perfect leads, Paul Newman and Robert Redford; the poppy, Burt Bacharach-Hal David-penned score and that theme song, "Raindrops Keep Fallin' on My Head"; and William Goldman's wry, self-aware script. From the first sepia-saturated moments of George Roy Hill's take on the Old West, Butch Cassidy and the Sundance Kid rewrote history, literally: Author Goldman famously wanted to tell the story of the titular outlaws' flight to South America but didn't want to do sufficient research for a novel-length treatment. And thus, "Most of what follows is true," the film winks at its start. Gorgeously shot by Conrad Hall, the film is a deftly balanced mix of reverential genre elegy and sometimes deadpan, sometimes slapstick comedy. At its heart is then box office superstar Newman and comparatively small-potatoes actor Redford, the latter taking over after Steve McQueen backed out, balking over whose name would be billed first in the credits. As the Kid's girlfriend, Katharine Ross complicates the duo's relationship and lends nuance to what is essentially a love story. Curiously, Butch and Sundance's posse, the Hole in the Wall Gang, was known as the Wild Bunch in real life but was changed for the screen to avoid confusion with another Western set for release a few months prior to its own premiere. —Amanda Schurr
---
36. StagecoachYear: 1939
Director: John Ford
And just like that, with one swift zoom shot, John Ford gave John Wayne his breakthrough role and reintroduced American audiences to the man who would become one of their most lasting movie icons. Two Johns, making it happen. Stagecoach isn't exactly a John Wayne movie despite the fact that John Wayne is in it; this was before the days of The Searchers, of She Wore a Yellow Ribbon, of The Quiet Man, even of Hondo, movies that each helped shape Wayne's persona and forge his screen legend bit by bit. In Stagecoach, he's just a man with a rifle, a mission of vengeance and a soft spot for a prostitute named Dallas. Rather than the tradition of Wayne, the film belongs to the tradition of strangers on a journey; it's about an unlikely and incongruous grouping of humans banding together to make it to a common destination. They ride a dangerous road, but Ford's great gift as a filmmaker is his knack for making peril buoyant and entertaining, and in Stagecoach he does both effortlessly. —Andy Crump
---
37. TinaYear: 2021
Director: Dan Lindsay, TJ Martin
Runtime: 117 minutes


Tina Turner's story is one of promise: Promises kept and broken, promise stifled then fulfilled. A vow of loyalty to her abusive ex-husband Ike suppressed her own potential. She might not be a comeback story, but she's certainly a story of escape, growth and self-actualization in the face of personal and industrial adversity. The singer's status in musical history is unimpeachable, but those recounting her story tend to drift towards its most lurid tabloid tellings. Tina directors Dan Lindsay and TJ Martin attempt to subvert this legacy of salacious headlines by examining it from the inside out. The documentary doesn't fully escape the exploitative feeling of the talk show circuit it critiques, but putting it in context with new interviews and archival material of Turner explains what it's all got to do, got to do with it. Performances of soaring freedom, where Turner struts and shakes on stage like the rock god she truly is, convert new disciples with every long-legged kick and howl. Martin, Lindsay and editors Taryn Gould and Carter Gunn crosscut live performances over tracks with an energy that isn't random or erratic, but with the same glowing confidence of their subject. Her voice may be a raw force of nature, but her performances are all skill and professionalism. Together, combined across stages and eras to find the biggest and best movements to emphasize the songs, her magnetism is inescapable. Just when we've comfortably settled into a concert doc's rhythms, hypnotized by her charisma and ability, bang—we're back on her past. It took her the whole first half of the film to leave and now what she's left is dragged back out for her. It's a sharp mimic of Tina's career. Even soaring as the biggest pop star in the world, people focused on the scars. Despite its pain, Tina is a feel-good epic, an escape from the systemic internal and external forces that conspired to corrupt and consume one of the most influential individuals of a generation. Its association and inherent need to power through a lifelong link with Tina's abusive ex-partner can sometimes feel a bit hypocritical, even knowing that by doing so, Tina offers more freedom than pain. It has, in some ways, the same purpose as What's Love Got to Do with It. It is educational, leading to equanimity. Where What's Love Got to Do with It was a midlife coming-of-age—a "Hello, here's my story"—Tina is a redefining, empowering farewell that adds perspective as she tips her hat and has her happily ever after out of the limelight.—Jacob Oller
---
38. The MatrixYear: 1999
Director: Lana and Lilly Wachowski
Stars: Keanu Reeves, Laurence Fishburne, Carrie-Anne Moss, Hugo Weaving, Joe Pantoliano
Rating: R
Runtime: 136 minutes


There is little to add about what's been already codified about the film that made cyberpunk not stupid—and therefore is the best cyberpunk movie of all time, amidst its many accomplishments—or that made Keanu Reeves a respectable figure of American kung fu, or that finally made martial arts films a seriously hot commodity outside of Asia. The story of a computer hacker who woke up to the reality that everything he knows is an illusion constructed to placate humanity under the reign of a super-race of robot squids, The Matrix is—next to the Wu-Tang Clan—what proved to a new generation that martial arts films were worth their scrutiny, and in that reputation is bred college classes, heroes' journeys and impossible expectations for special effects. Even today we still have this film to thank for so much of what we love about modern kinetic cinema, about how malleable genius science fiction can be, about just how deeply our connection to mythmaking—to the religiosity of civilization's symbols—can reach. This is our red pill; everything else is an illusion of greatness and everything else is an allusion to what the Wachowskis accomplished, including the two sequels—bloated and beautiful and unlike anything anyone could have expected from the relatively self-contained original—which in turn earned the distinction of setting the course for every multi-part franchise to come —Dom Sinacola
---
39. Princess MononokeYear: 1997
Director: Hayao Miyazaki
Stars: Yôji Matsuda, Yuriko Ishida
Rating: PG-13
Runtime: 134 minutes


One persistent theme across all of Studio Ghibli's work, in particular Miyazaki's, is that there rarely are any true villains. This sentiment is perhaps most apparent in Princess Mononoke, Miyazaki's seventh film and notably one of his darkest. Set during the early 16th century, the film follows the story of Ashitaka (Yôji Matsuda), the last remaining prince of a small eastern village who is wounded while defending his home from a wild boar overtaken by a malicious spirit. Mortally cursed with no hope of a cure, Ashitaka takes it upon himself to journey to the West to discover (and halt) whatever malevolent force is causing this havoc. What he finds there is more complicated than he could have imagined: a settlement of humans mining the region to build a home while fending off the forces of the nearby forest who see their world being destroyed. Later he meets San (Yuriko Ishida), a young woman raised by the clan of wolves who defend the forest as he attempts to broker an uneasy peace between the two sides. Accordingly, Princess Mononoke is the epitome of Miyazaki's appeal to environmentalism, melding traditional fantasy and Japanese folklore to create one of the director's most serious and adult-oriented works. The film's violence is a sharp divergence from Miyazaki's relatively goreless body of work, with limbs severed with callous abandon and wild boar gods weeping blood as they trudge on a death march through the forest. It's an exhilarating, heartbreaking and colossal film whose message will leave audiences changed by its final scene. Quite simply, it is everything that one would come to expect from the pedigree of Hayao Miyazaki. —Toussaint Egan
---
40. Fantastic PlanetYear: 1973
Director: René Laloux
Stars: Jennifer Drake, Eric Baugin, Jean Topart
Rating: PG
Runtime: 71 minutes


It doesn't matter if you're watching René Laloux's excellent, eccentric Fantastic Planet for the first time or the fortieth, under the influence or stone sober: The film is such a one-of-a-kind oddity in cinema that each viewing feels like its own wholly unique experience. Put simply, there's nothing quite like it. If you've yet to see this masterwork of 1970s psychedelia-meets-social-commentary, you're missing out. If you have seen it, chances are you haven't seen anything quite like it since, because there isn't much in animated cinema to match it. The closest you'll get is Terry Gilliam's paper strip animation stylings in Monty Python's Flying Circus, or maybe the still painting approach of Eiji Yamamoto's Belladonna of Sadness. Neither of these equate with Fantastic Planet's visual scheme, though, which just underscores its individuality. Where does a movie like Fantastic Planet come from? How does it even get made? Laloux has offered few answers over the years, though the documentary Laloux Sauvage holds some insight into how his mind works. Maybe the answers aren't worth pursuing in the first place, and maybe the best way to understand Fantastic Planet is just to watch it, and then watch it again. —Andy Crump
---
41. Time BanditsYear: 1981
Director: Terry Gilliam
Stars: John Cleese, Sean Connery, Shelley Duvall, Michael Palin, Katherine Helmond, Ian Holm
Rating: PG
Runtime: 110 minutes
The first in Terry Gilliam's "Trilogy of Imagination," Time Bandits breathes with the unfettered glee of cinematic magic. Told through the eyes of Kevin, a neglected 11 year-old (Craig Warnock), the film details a literal battle between Good and Evil, between God (Ralph Richardson) and the Devil (David Warner)—though they're never explicitly referred to as such. What Gilliam accomplishes, as Kevin meets such luminaries as Robin Hood (John Cleese), Napoleon (Ian Holm) and an irrepressibly charming King Agamemnon (Sean Connery, of course), is the perfect ode to imagination, wherein a kid's bedroom musings gain the seriousness and weight of world-shaking war. Like a much weirder step-cousin to Bill & Ted, Time Bandits employs nostalgia and pseudo-history in equal measure to capture, with boundless invention, what it feels like be 11 again. —Kenneth Lowe
---
42. SalesmanYear: 1969
Directors: Albert Maysles, David Maysles, Charlotte Zwerin
Rating: NR
Runtime: 91 minutes


The Maysles' ode to the can-do attitude of the so-called "Greatest Generation" is an ever-saddening study in charisma: who has it, what it is and just how deeply, unintentionally ingrained it is in our whole model of the American Dream. In following four Bible salesmen, each with an animalistic nickname to handily keep them apart, we're able to observe the pitch process from seemingly every persuasive angle. Some salesmen are wise and respectful, others enthusiastic and joking, and still others resort to bullying nervous stay-at-home moms or emasculated husbands into signing a pay stub. Couple that ethical conundrum with the product they're hocking—the original "Good Book," apparently—and it's no surprise when one of the salesmen (Badger, who hits a streak of shitty luck, never living up to his name) loses all hope in his vocation and spends every night in his shared hotel room complaining to his fellow salesmen that what they're doing is existentially bound to fail. And yet, Rabbit has no trouble keeping his sales up, and the Bull always walks out with scribbled-on chits. Badger just happens to be a dying breed of salesman, a guy whose charisma refuses to adapt. What's worse: He's got no one to blame but himself. And capitalism. —Dom Sinacola
---
43. The Wind RisesYear: 2013
Director: Hayao Miyazaki
Stars: Hideaki Anno, Naoko Satomi, Hidetoshi Nishijima
Rating: PG-13
Runtime: 127 minutes


Of all of Miyazaki's most persistent tropes and motifs, there are none more consistently threaded throughout the whole of his body of work than that of the depiction of flight. So it's no surprise that The Wind Rises, his 11th and final feature film as of this writing, would focus squarely on the life of Japanese aviation engineer Jiro Horikoshi and the complicated legacy of his creations. A story of how a creator cannot control what their work becomes, only the dedication and craft to which they pour into the work itself, The Wind Rises relates not only to the pacifist cultural identity of contemporary Japan but also, on a personal level, to Miyazaki himself. The film is nothing short of Miyazaki's final artistic testament to humanity's paradoxical capacity for both the redemptive act of creation and dogged pursuit of self-annihilation. It is in no uncertain terms a conclusion—if not to Miyazaki's venerable career as one of the undisputed patriarchs of modern Japanese animation, then a thematic coda that ties an elegant knot at the end of his storied career as a director. —Toussaint Egan
---
44. PersonaYear: 1966
Director: Ingmar Bergman
Stars: Liv Ullmann, Bibi Andersson
Rating: NR
Runtime: 84 minutes


Ingmar Bergman didn't seem to have any answers to the questions he raised in this film—or those raised in many others—but he kept asking them, bringing his stories to appropriately dramatic conclusions without cauterizing all of his characters' wounds. He was a smooth, precise director, but one who worked within the conventions of ?lm grammar rather than pressing at the medium's edges—most of the time. Persona not only acknowledges this medium but rips it wide open. Liv Ullmann and Bibi Andersson—who both worked with Bergman many times—play a stage actress and a nurse, respectively. The actress has had a breakdown—rendered mute in the middle of a performance—and she's recuperating at a seaside cottage. This simple plot is the skeleton for a very complex examination of identity and psychology. The two women seem to merge at certain points—perhaps they're two sides of the same woman—and their histories bleed into the present through a variety of cinematic techniques, from the ?rst shot of a projector lighting up and the infamous, dazzling montage that seems to unearth the unconscious, to the moment in the middle of the film, when the stock seems to burn and run in reverse. Persona doesn't reveal its meaning easily; Bergman was forever balancing the world of the theater with the world of ?lm, an artist with a split personality. —Robert Davis
---
45. Mikey and NickyYear: 1976
Director: Elaine May
Stars: Peter Falk, John Cassavetes, Ned Beatty, William Hickey
Rating: R
Runtime: 107 minutes


Everyone's got a friend like Nicky (John Cassavetes), though the Nickys of the world exist on a sliding scale. Not every Nicky works for the mob, or womanizes, or betrays the mob, or generally acts like a large diameter asshole at any provocation or under any amount of strain. But strip Mikey and Nicky of its genre particulars, its gangster trappings, and what remains is a recognizable story of two friends at loggerheads, joined by the history of their lifetimes, inseparable, and yet chemically volatile when standing in arm's reach of each other. Mikey (Peter Falk) and Nicky go way back. They've been pals since always, since before they became small time crooks, since before their parents shuffled their mortal coils. Mikey's the equanimous one, Nicky the hothead, though Mikey's only cool and composed when stood next to Nicky. "You give me that in 30 seconds or I'll kill you, you hear me?" he roars at a diner counterman, desperate for a cup of cream to help soothe Nicky's ailing stomach. Neither is especially good to women, and both are in boiling water, though Mikey's only up to his toes and Nicky's waist-deep, having ripped off his boss and earned a hit on his forehead. The most honest move Mikey can make is to leave Nicky to the mob's mercies, but he's not an honest man and honestly, male relationships aren't all that honest. Elaine May understands how quickly men oscillate between emotion and violence, rancor and play. One minute Mikey's fretting over Nicky catching a cold. The next, they're scrapping in the street, as if their friendship never mattered in the first place. Amazing how easily men can transgress from adults to boys, whether they're trading blows or just gleefully racing one another down the sidewalk. Even when they're all grown up, they're still children at heart. Over 40 years later, Mikey and Nicky has aged better than both of them. —Andy Crump
---
46. HouseYear: 1977
Director: Nobuhiko Obayashi
Stars: Kimiko Ikegami, Miki Jinbo, Kumiko Ohba
Rating: NR
Runtime: 88 minutes


Movies are rarely, if ever, as whirringly rich and strange as House. The 1977 fairy-tale-as-fever-dream from Japanese director Nobuhiko Obayashi was the debut of a guy who was known mostly for his TV commercials. Given a shot at making his first feature by a struggling studio that had nothing to lose, Obayashi did what any aspiring auteur would do: He went to his 11-year-old daughter Chigumi for ideas. What they came up with is a tragi-comic festival of the uncanny about a posse of seven Japanese schoolgirls, a maiden aunt with heartbreaking secret, her freaky-ass white cat named Snowflake and the house of the title, an ooky-spooky hallucination out of gothic myth and Japanese folklore, jazzed by an animated, ADD-afflicted spirit like something from the minds of Tex Avery and Busby Berkeley on crack. Though: No summary really does House justice, and every little thing about it demands attention, from the schoolgirls themselves—precocious archetypes who go by the nicknames Gorgeous, Melody, Fantasy, Prof, Sweet, Mac and Kung Fu—to the anything-goes flourishes of gimmick and technique, which evoke everything from silent film to children's shows, classic surrealist cinema to Italian giallo. Obayashi crams every frame with a surplus of mad ideas, as if his background in 30-second spots demanded he never let the screen remain calm for an instant. House suggests that the nitrous-oxide hyperdrive of Japanese pop culture—as vivid now as ever—is a brilliantly imagined, if not in fact transcendental brand of therapy. —Steve Dollar
---
47. Howl's Moving CastleYear: 2004
Director: Hayao Miyazaki
Stars: Jean Simmons, Emily Mortimer, Lauren Bacall, Christian Bale, Josh Hutcherson, Billy Crystal
Rating: PG
Runtime: 119 minutes
My top three are among the more recent Ghibli features for the simple reason that the studio has only gotten better at realizing its visions over its three decades. Howl features fantastical imagery throughout, imagining a magical steampunk world of wizards, flying machines, shapeshifters and petty enchantresses that feels even grander and deeper than the little slice of it we get to see. A prim and proper young haberdasher, Sophie, runs afoul of a handsome young magician who takes her on a brief, magical chase through her Victorian-themed home city after saving her from some loutish soldiers. Unfortunately, her friendship with the mysterious wizard Howl catches the eye of the jealous Witch of the Waste, who slaps a curse on Sophie that gives her the appearance of a 90-year-old woman and the most frustrating of Non-Disclosure Agreements. Falling in with Howl at his magical, mechanical moving castle, Sophie tries to help the mercurial wizard as he runs from the authorities—who want him to turn his incredible magical talent into weapons of mass destruction in a pointless war. Ghibli trades in the language and tropes of folklore with cheeky deftness in this feature. Curses must be broken with true love, the humble ones are never quite whom they appear to be, and the simplest acts of kindness and loyalty pay big dividends. It also remains grounded in a story about finding one's true self and having the courage to face down responsibility. It's visually astonishing, avowedly adventurous, and the kids will love it.—Ken Lowe
---
48. My Neighbor TotoroYear: 1988
Director: Hayao Miyazaki
Stars: Noriko Hidaka, Chika Sakamoto, Shigesato Itoi
Rating: G
Runtime: 87 minutes


My Neighbor Totoro is not only Miyazaki's most iconic film to date, it's also an all but perfect family film that manages to distill the essence of childhood whimsy down to its purest state. Set in 1958, the film follows university professor Tatsuo Kusakabe (Shigesato Itoi) and his daughters Satsuki (Noriko Hidaka) and Mei (Chika Sakamoto) as they move into an old house along the countryside in order to be closer to their mother, who is recovering from a long illness. We see the world through the girls' eyes: leaping through the fields along the house, chasing skittering dust mites, tumbling down holes in the base of trees to land safely on the bulbous stomach of a benevolent spirit animal. My Neighbor Totoro was revolutionary for its time for luxuriating on quiet contemplative moments in a time when most of anime was otherwise dominated by the chase from one flash to the next spectacle. In this way, the film has a sort of timeless appeal, disarming audiences new and old of their cynicisms and suspicions with beautiful settings, empathetic characters and an infectious marching band theme. The late film critic Roger Ebert described it best, "My Neighbor Totoro is based on experience, situation and exploration—not on conflict and threat." It's a film sprung fully formed from the imagination of a master animator, a movie about the everyday magic of being a child and the simple power of meeting the world with an open heart. —Toussaint Egan
---
49. Eyes Without a FaceYear: 1959
Director: Georges Franju
Stars: Édith Scob, Pierre Brasseur, Francois Guerin
Rating: NR
Runtime: 91 minutes


I remember seeing my first Édith Scob performance back in 2012, when Leos Carax's Holy Motors made its way to U.S. shores, in which she donned a seafoam mask, every bit as blank and lacking in expression as Michael Myers', in the film's ending. I thought to myself, "Gee, that'd play like gangbusters in a horror movie." What an idiot I was: Scob had already appeared in that movie, Georges Franju's Eyes Without a Face, an icy, poetic and yet lovingly made film about a woman and her mad scientist dad, who just wants to kidnap young ladies that share her facial features in hopes of grafting their skin onto her own disfigured mug. (That's father of the year material right there.) Of course, nothing goes smoothly in the film's narrative, and the whole thing ends in tears—plus a frenzy of canine bloodlust. Director Franju plays Eyes Without a Face in just the right register, balancing the unnerving, the perverse and the intimate, as the most enduring pulpy horror tales tend to do. If Franju gets to claim most of the credit for that, at least save a portion for Scob, whose eyes are the single best special effect in the film's repertoire. Hers is a performance that stems right from the soul. —Andy Crump
---
50. The Seventh SealYear: 1957
Director: Ingmar Bergman
Stars: Max von Sydow, Bengt Ekerot, Bibi Andersson
Rating: NR
Runtime: 97 minutes


Like any cultural touchstone, any ubiquitous landmark of the arts more mitotically absorbed than actually experienced, The Seventh Seal is bound to be misremembered. We know well the chess game with Death (Bengt Ekerot), as well as Death's get-up—a sort of gothic mix between Musketeer and monk—etched into the firmament of our pop obsessions (for most my age, it was in Bill and Ted's Bogus Journey that the bone-white face and cape were first encountered), even if we've never actually seen the film. We know well the name of director Ingmar Bergman or that of star Max von Sydow, even if we aren't familiar with their work, so ingrained into any working conception of "international cinema" are they, much of which is due to The Seventh Seal. We know well the dour chiaroscuro of Swedish cinema, the arch-symbolic pretension of art house stuff that squeezes all mirth from every orifice of the viewer. But do we forget how little of this movie is the chess game—how dimwitted Death can be? How funny The Seventh Seal actually is? "Is it so cruelly inconceivable to grasp God with the senses?" asks knight Antonius Block (von Sydow). "What is going to happen to those of us who want to believe but aren't able to?" With The Seventh Seal, a simple story about a jaded knight returning from the Crusades to find that the world he fought for has seemingly been abandoned by God, Bergman sought clarity in the problem of faith—he wanted to map the vast spiritual terrain between experiencing and knowing, between feeling and believing. The reason why today the film still resonates, why we know the movie without having to experience it, is because of that clarity in Bergman's vision: The Seventh Seal is all symbol, metaphor, allusion—but what it's symbolic of, a metaphor for or alluding to isn't too hard for any of us to figure. When the knight asks a question, God answers with silence—and there's little humans understand better than how that feels. —Dom Sinacola