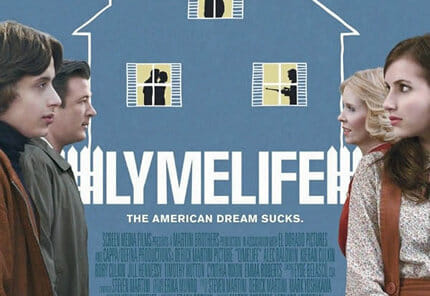 Release Date:
April 8 (limited)

Director:

Derick Martini


Writer:

Derick and Steven Martini


Cinematographer:

Frank Godwin


Starring:

Alec Baldwin, Kieran Culkin, Rory Culkin, Jill Hennessy, Timothy Hutton, Cynthia Nixon


Studio/Run Time:

Screen Media Films, 95 mins.
Good cast and familiar themes for first-time director
Think of it as The Ice Storm lite—there's less sex, drugs and angst, but the themes are the same. Living on Long Island in the late '70s, Scott (Rory Culkin) is an awkward 15-year-old boy with a bully problem and a long-standing crush on his best friend, Adrianna. Scott's successful father (Baldwin) is sleeping with his secretary (Nixon), who also happens to be Adrianna's mother; Scott's own mother (Hennessy) is reaching the end of her rope; and Scott's brother (Kieran Culkin) is on a brief leave from the military. Meanwhile, the deer-tick epidemic has left Adrianna's father (Hutton) suffering from Lyme disease, with a lot of time on his hands. Though not particularly funny, Lymelife feels oddly like a dark comedy. Co-written by brothers Derick and Steven Martini, who say it's more than semi-autobiographical, the film's themes—coming of age, shameful secrets of suburbia—are familiar, but resonant. Though not particularly original, Lymelife is well acted and smart, and the Martini brothers' work is worth following.