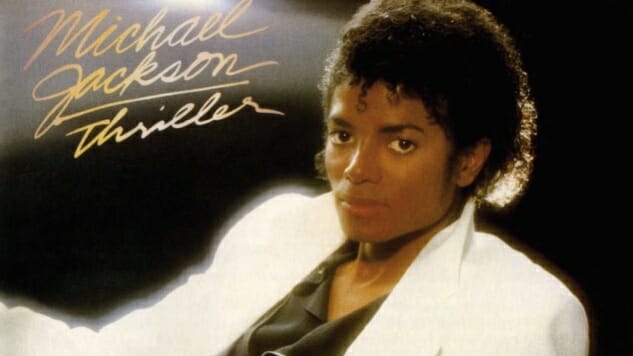 Much commotion was made this week by The Eagles' greatest hits compilation overtaking Michael Jackson's Thriller as the best-selling album of all time. But that was just in the United States, where the Eagles became the first band with a 38x Platinum Album. Worldwide, Thriller is still the best-selling album of all time with a whopping 47 million certified copies sold, six million ahead of Their Greatest Hits. We've compiled the top 25 best-selling albums worldwide, but it's worth noting that there are many ways to count album sales.
The RIAA counts sales of double albums like Billy Joel's Greatest Hits Volume I & Volume II or Led Zeppelin's Physical Graffiti as two copies, essentially double-counting every sale. For our purposes we've ignored that. We've also ignored "claimed sales" from record labels and relied on data coming directly from the Recording Industry Association of America in the U.S. and its counterparts around the world. That means, these figures include the equivalent in online sales since RIAA started incorporating those numbers in 2016. This is as accurate as we could count as of Aug. 21, 2018, just after the latest RIAA reporting period.
While the U.S. is by far the biggest market for album sales, several of the LPs achieved their ranking here without a lot of help from American audiences, most notably ABBA, who sold nearly as many copies of "Gold: Greatest Hits in the U.K. as they did in the States. Only one country album made the list, Shania Twain's crossover smash, Come on Over. Four acts had more than one best-seller on the list: Michael Jackson, The Eagles, The Beatles and Pink Floyd. And six different nations are represented: the U.S., the U.K., Canada, Australia, Jamaica and Sweden.
Here are the 25 best-selling albums of all time: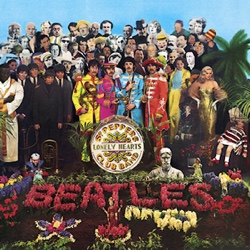 25. The Beatles: Sgt. Pepper's Lonely Hearts Club Band
Year: 1967
Label: Parlophone/Capitol
Total sales: 18 million (32 million claimed)
U.S. sales: 11 million
In a decade defined by sweeping cultural paradigm shifts, The Beatles' music helped the world's youths make sense of the changing times around them. The Fab Four's golden years took place from approximately 1965-1969, during which they transformed themselves and continually progressed on the grandest of scales. As John Lennon, Paul McCartney, George Harrison and Ringo Starr went from delightful hand-holding mop-tops to psychedelic luminaries, they offered a way for the world to understand the complex and radical changing of the guard. While it could be said that The Rolling Stones were the purest rockers, The Beach Boys were the more innovative group or that Dylan was the lyrical visionary of his era, no other band had defined their generation like The Beatles. No record, however, quite encapsulates The Beatles and what they represented the way that Sgt. Pepper's Lonely Hearts Club Band does. Falling in the middle of their fruitful, mid-'60s run, The Beatles continued Revolver's experimental production techniques, sprinkled in lyrics that ranged from everyday life to drug usage, and combined genres including infectious pop, traditional Indian music and straightforward rock 'n' roll. Like the album's iconic artwork, the group's music offers a brilliant and spontaneous sonic hodgepodge, cohesively sewn together and perfectly soundtracking the ever-changing times of the 1960s. —Max Blau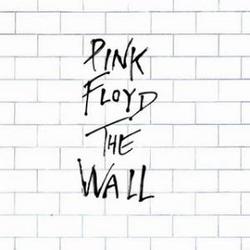 24. Pink Floyd: The Wall
Year: 1979
Label: Columbia
Total certified sales: 18 million (30 million claimed)
U.S. sales: 11 million
The legacy of Pink Floyd was not cemented with just The Dark Side of the Moon. The Wall is one of the greatest concept albums of all time. It tells the tale of Pink, a troubled young man raised by an overprotective mother, who is trying to break down the wall in his mind that has been constructed by the authoritative figures in his life. It's a painful story that most can relate to or at least comprehend, not only because so many have suffered similar pains in life, but because it comes from the story of a real person. Lead singer, bassist and founding member of the band Roger Waters wrote the album based on experiences in his own life. The themes that present themselves throughout the album stitch the story together, making a cohesive 26-track album. The tour that followed the album's release took it to new heights, turning it into a rock opera. The psychedelic music that Pink Floyd so heavily influenced is present throughout the entire album. Pink Floyd and The Wall not only changed a genre of music, but music itself.—Clint Alwahab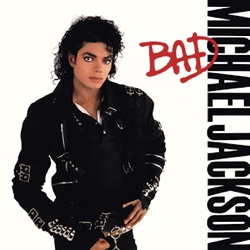 23. Michael Jackson: Bad
Year: 1987
Label: Epic/CBS
Total certified sales: 19 million (35 million claimed)
U.S. sales: 10 million
It's bizarre to consider that the only album with five consecutive number one singles, which would go on to reach Diamond Album status in the U.S. with 10 million copies sold could ever have been a commercial disappointment. But that's how high the expectations were when Michael Jackson finally followed up Thriller after five years. Planned duets with Prince, Aretha Franklin, Whitney Houston and Barbra Streisand didn't come to fruition, and the end product was a deeply personal album, with Jackson writing nine of the 11 tracks. Marred by the creepy (and blatantly misogynistic) track "Dirty Diana" and its sometimes overly smooth production, the album didn't quite reach the stratospheric highs of its predecessors Off the Wall and Thriller. But there were enough gems on Bad to consider it the final chapter in the King of Pop's peak years. —Josh Jackson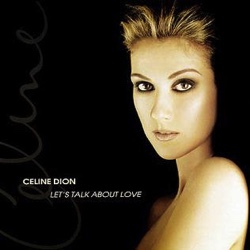 22. Celine Dion: Let's Talk About Love
Year: 1997
Label: Columbia/Epic
Total certified sales: 19 million (31 million claimed)
U.S. sales: 10 million
There's nothing small or subtle about Let's Talk About Love, from Celine Dion's vocals to the ambitiousness of her collaborations. Barbra Streisand, Luciano Pavarotti, the Bee Gees and Diane King perform on various tracks. Carole King, Corey Hart and Bryan Adams wrote songs for the album. And no fewer than six Grammy-winning producers were involved, including the legendary George Martin. The album included the love-theme from Titanic, whose soundtrack barely missed making this list with just 100,000 fewer copies sold than Sgt. Pepper's. Love her or hate her, Let's Talk About Love made Celine Dion a global phenomenon. —Josh Jackson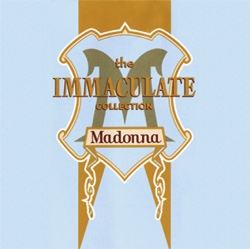 21. Madonna: The Immaculate Collection
Year: 1990
Label: Columbia/Epic
Total certified sales: 19 million (31 million claimed)
U.S. sales: 10 million
It wasn't enough to pack Madonna's cleverly titled greatest hits collection with new remixes of some of the best pop songs of the 1980s ("Material Girl," "Crazy for You," "Like a Virgin," "Open Your Heart," "Lucky Star," "Holiday," "Into the Groove" and eight other hit singles), Madonna also tacked on two new originals, both of which would crack the top 10 on the Billboard Hot 100. The trip-hop "Justify My Love" with its controversial video would even become the singer/songwriter's ninth Number One hit. This was the collection that fans had been waiting for, cementing her title as the best-selling female recording artist of all time. —Josh Jackson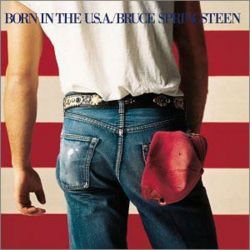 20. Bruce Springsteen: Born in the U.S.A.
Year: 1984
Label: Columbia
Total sales: 19 million (30 million claimed)
U.S. sales: 15 million
This is Springsteen's finest moment. Here are his strongest pop hooks, his most mature lyrics, his most complete vision. At long last, he reconciled the romanticism of his 1973-77 work with the darkness of his 1978-82 work. At long last, he mastered the recording studio to make it an aid to his vision rather than an obstacle, allowing him to finally be as powerful in the studio as he always had been on stage. At long last, he recognized that comedy could be as revealing of human nature as drama, and he allowed his funny songs to stand side by side with his serious ones. At long last, he resolved his ambivalence about pop stardom and went for it with the catchiest choruses, biggest guitar riffs and most evangelical vocals he could muster. —Geoffrey Himes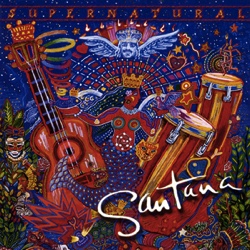 19. Santana: Supernatural
Year: 1999
Label: Arista
Total certified sales: 20 million (30 million claimed)
U.S. sales: 15 million
In 1999, Carlos Santana was already a legend. His band had just been inducted into the Rock & Roll Hall of Fame from a career that ranged from a performance at Woodstock to 13 Gold Records between 1969 and 1982. But their next four albums didn't get the commercial attention, and there was no reason to expect that a 1999 release would change that. But buoyed by the hits "Smooth," which featured Matchbox Twenty's Rob Thomas, and "Maria Maria" with R&B duo The Product G&B, the album won eight Grammy Awards and the Latin Grammy for Record of the Year. It was also the band's first Number One album since Santana III 28 years earlier. It's pretty safe to call this one a comeback. —Josh Jackson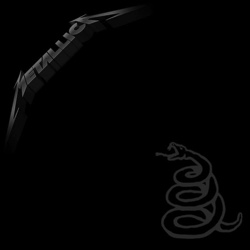 18. Metallica: Metallica
Year: 1991
Label: Atlantic/Elektra
Total sales: 21 million (30 million claimed)
U.S. sales: 16 million
Metallica had been a band for a decade when they released their self-titled fifth album (the Black Album) in 1991. The intense and argumentative recording process with producer Bob Rock occurred while three-fourths of the band was going through divorce proceedings. But with the band partially letting go of its thrash-metal roots, the heavy metal of Metallica broke through to mainstream audiences, becoming the best-selling metal album of all time. "Enter Sandman", "The Unforgiven", "Nothing Else Matters", "Wherever I May Roam" and "Sad but True" remain some of the band's most recognizable tracks of all time. —Josh Jackson
17. Meat Loaf: Bat Out of Hell
Year: 1977
Label: Cleveland International/Epic
Total certified sales: 21 million (43 million claimed)
U.S. sales: 14 million
The story of Marvin Lee Aday, better known as Meat Loaf, has been well documented, thanks in part to an often-aired VH1 theatrical film called To Hell and Back. Leaving an abusive life as an overweight and misunderstood teen in Dallas, Texas, only to embrace the all-loving counterculture on the West Coast laid the path for Meat Loaf to follow as a singer, performer and actor. Although steeply influenced by Bruce Springsteen's Born To Run, Bat Out of Hell combined the best elements of the urban rock opera and the musicianship of progressive-rock-influenced players, mainly composer Jim Steinman. —Paste Staff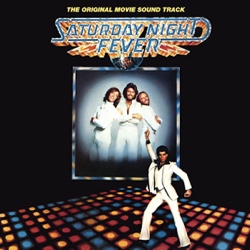 16. Bee Gees (Various Artists): Saturday Night Fever soundtrack
Year: 1991
Label: Capitol
Total certified sales: 21 million (40 million claimed)
U.S. sales: 16 million
Not only did this film introduce the world to the smoldering screen presence of John Travolta, but it cemented the Bee Gees' place in pop culture history. Their four tracks that kick off the double LP disco primer—"Stayin' Alive," "How Deep Is Your Love," "Night Fever," and "More Than A Woman"—are stone cold classics and have remained so for nigh on 40 years. The rest of the soundtrack is equally vibrant and important in capturing the tone of the '70s, from disco remakes of the classical canon to a little Latin boogaloo to plenty of pop hits that are wedged firmly in the consciousness of everyone alive post-1977. Now if you'll excuse me, I have to strut down the street carrying a paint can, looking cool as can be. —Robert Ham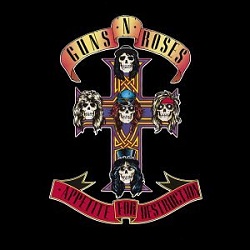 15. Guns N' Roses: Appetite for Destruction
Year: 1987
Label: Geffen
Total certified sales: 21 million (30 million claimed)
U.S. sales: 18 million
Guns N' Roses embodied that coveted spot between the words "hair" (they certainly had that) and "metal" (they rocked) that comprise the now-infamous '80s genre. Their debut album, Appetite for Destruction, succeeded because Axl, Slash, Izzy, Duff and Steven played as furiously as they chugged Jack Daniels and scarfed drugs, placing anthems like "Welcome to the Jungle" and "Sweet Child O' Mine" between songs like the law-evading "Out Ta Get Me" and heroin-addled "Mr. Brownstone." But Appetite For Destruction remained rootsy even in its heaviness, giving the album an air of musical authenticity unmatched by the band's contemporaries. —Hilary Saunders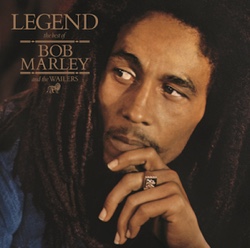 14. Bob Marley & The Wailers: Legend
Year: 1984
Label: Island
Total certified sales: 22 million
U.S. sales: 15 million
Bob Marley was a populist hero if ever there was one, and songs like "Get Up, Stand Up," with its simple, unaffected refrain, spoke in generalities about the need to assert oneself in the face of tyranny and oppression. But as a divine mouthpiece for Jah, Bob Marley was also about spreading the love, both literally—he had at least 10 children with a number of a different women—and through songs like "Stir It Up," one of Marley's most affecting straight-up love songs, playing out almost in slow motion, as if he's been suspended in a blissful daze by his love. Both facets of reggae's most famous artist are on display on Legend, which we're pretty sure was purchased by every college freshman for decades after it came out in 1984. —Paste Staff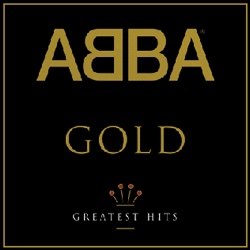 13. ABBA: Gold: Greatest Hits
Year: 1992
Label: Polygram/Universal
Total certified sales: 22 million (30 million claimed)
U.S. sales: 6 million
ABBA's greatest hits compilation sold more copies than any other record in the U.K. besides Queen's Greatest Hits, but the Swedish pop group was always more of a phenomenon in Europe than in the U.S., even with the surprise success of Mamma Mia!. The 18-track album contains everything you'd expect, from "Dancing Queen," "Knowing Me, Knowing You" and "Take a Chance on Me" to closing track "Waterloo." This is pop perfection with melody after melody that will have you humming for days. —Josh Jackson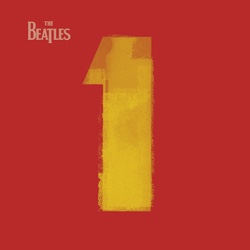 12. The Beatles: 1
Year: 2000
Label: Apple/Parlophone, Capitol
Total certified sales: 26 million (31 million claimed)
U.S. sales: 12 million
The concept was simply—a compilation of every Beatles song that topped the charts in the U.K. and U.S. For those counting at home, that means a double album with 27 hits covering their eight-year run from 1962 to 1970. To confirm their status as the biggest band of all time, this greatest hits album also topped the album charts in at least 35 different countries. It was remixed in 2015 and released with a video of all the songs in a three-disc box set called 1+ because the world can never get enough of the Fab Four. —Josh Jackson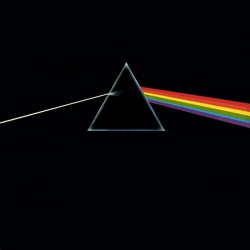 11. Pink Floyd: Dark Side of the Moon
Year: 1973
Label: Harvest
Total certified sales: 24 million (30 million claimed)
U.S. sales: 15 million
The Dark Side of the Moon is one of those records that seems to exist in its own little world. There hasn't been another quite like it before or since its release, and its impact on nearly every aspect of music—songwriting, production, engineering—is still felt even decades later. In regards to Pink Floyd as a band, the album marked a distinct change of direction in the group's sound, due in large part to the departure of Syd Barrett, who had been the band's principal songwriter until his deteriorating mental state forced him to leave the group. Barrett's mental problems also served as inspiration for much of Dark Side's concept and themes, which focused on issues like madness, the passage of time, conflict and death. —Wyndham Wyeth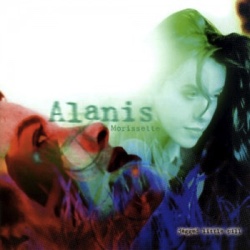 10. Alanis Morissette: Jagged Little Pill
Year: 1995
Label: Maverick/Reprise
Total certified sales: 24 million (33 million claimed)
U.S. sales: 16 million
As grunge's dominance began to wane in the mid 1990s, its influence could still be felt on pop music, and nowhere was that more evident than Canadian Alanis Morissette's meteoric rise with her third album Jagged Little Pill. Co-written and produced by Glen Ballard—who also wrote a track for the #1 best selling album of all time—Morissette married grunge, pop, and raw, universal emotions in that most '90s of genres, alternative rock. "You Oughta Know," "All I Really Want" and "Hand in My Pocket" spurred sales, but it was really the fourth single off the album, "Ironic," a song that would cause much hand-wringing among English majors, that put Jagged Little Pill on this list. Emotionally raw, frequently bitter and universally accessible, Morissette put her heart into these dozen tracks, and 24 million listeners responded. —Josh Jackson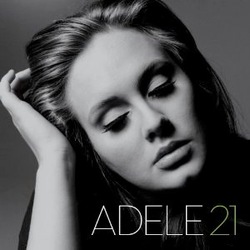 9. Adele: 21
Year: 2011
Label: XL, Columbia
Total sales: 25 million (31 million claimed)
U.S. sales: 14 million
Ahh, the wisdom that comes with old age. British alt-soul prodigy Adele Adkins' debut, 19, was stunning in spots, earning both a watchful eye from critics and a should-have-been-huger hit single, "Chasing Pavements," that perfectly demonstrates what makes her offbeat charm so appealing: a panache for gigantic hooks strung together in melismatic webs of old-school vigor; an instrumentally-dense arrangement equally referencing big-band and indie-rock; and most importantly—that voice. Oh, God, that voice—a raspy, aged-beyond-its-years thing of full-blooded beauty. On 21, she sounds refreshed and poised to attack. There's no change in style—this is still the stuff of a sensual modern pop-noir landscape, heavy on retro textures and relationship drama. But she's sacrificed some of her debut's sparse moodiness, resulting in a more cohesive, immediate batch, littered with knock-outs. Working with an eclectic all-star production team (including Rick Rubin, Paul Epworth, and Ryan Tedder), Adele emerges with a well-manicured batch of songs that, while still showcasing her interest in layered musicality, shoot straight for the pop charts with each go-round—which is exactly where she should be aiming. This is what American Idol should sound like. This is what pop radio should sound like. This is what Adele should sound like. —Ryan Reed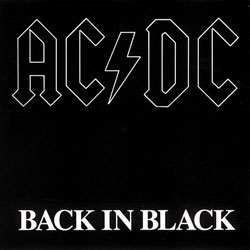 8. AC/DC: Back in Black
Year: 1980
Label: Epic
Total certified sales: 26 million (50 million claimed)
U.S. sales: 22 million
When 1980 rolled around, AC/DC was on top of the world. They'd just released Highway to Hell, the album that made the band famous well outside their Australian home. But on Feb. 19, with the band working on songs in the studio for their follow-up, lead singer Bon Scott went on a drinking binge and died of acute alcohol poisoning. The remaining members—brothers Angus and Malcolm Young, Cliff Williams and Phil Rudd—almost called it quits. Instead they recruited Brian Johnson to take over lead vocals and released Back in Black with an all-black cover in mourning for their lost bandmate. With songs like "Hells Bells," "You Shook Me All Night Long" and the title-track, it was an immediate hit worldwide, cementing the band's legacy as one of the greatest hard-rock bands of all-time. —Josh Jackson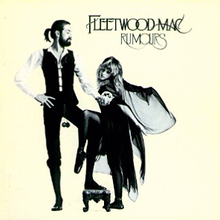 7. Fleetwood Mac: Rumours
Year: 1977
Label: Warner Bros.
Total certified sales: 27 million (40 million claimed)
U.S. sales: 20 million
By 1977, hitmaking couple Lindsey Buckingham and Stevie Nicks had lost each other in a psychotropic haze. On Fleetwood Mac's Rumours, that haze is thick enough to suck the air out of the room. These 11 tracks saturate in bad faith. "Second Hand News" and "Don't Stop" put on a happy face, but even they evoke violent sensations: the stinging drip of a cocaine high; the lurking, painful realization that your wedding vows were meaningless. This tension climaxes in "The Chain," where all five members air out their grievances in a somewhat bizarre dance of kabuki theater. The Nicks-anchored "Dreams" is even darker, employing a theme of inconsolable suffering. From the slo-mo churn of "Oh Daddy" to the boogying disco shuffle of "You Make Loving Fun," Rumours hasn't aged a day in 35 years. It might be a snapshot of a band in peril, but it refuses to yellow. —M.T. Richards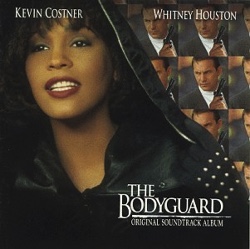 6. Whitney Houston (Various Artists): The Bodyguard Soundtrack
Year: 1992
Label: RCA
Total certified sales: 28 million (42 million claimed)
U.S. sales: 18 million
Oh, Whitney! You timeless diva, you. Whitney Houston carried half of a soundtrack that won the 1992 Album of the Year Grammy award in her definitive peak. The movie's lead track, "I Will Always Love You," also won the Record of The Year Grammy and highlighted a slate of songs that also included "I Have Nothing," "Queen of The Night," "I'm Every Woman," and "Queen of The Night." Pretty ridiculous right? Not to be forgotten, is the fan-frickin-tastic collaboration between Kenny G and Aaron Neville, "Even If My Heart Would Break," along with a Joe Cocker and another Lisa Stansfield track. Say what you will about the suspect film (Kevin Costner!) but this soundtrack was early '90s gold and make no mistake about it, it's all because of Whitney. —Adrian Spinelli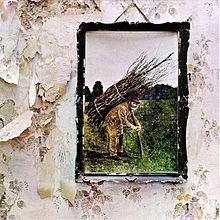 5. Led Zeppelin: Led Zeppelin IV
Year: 1971
Label: Atlantic
Total certified sales: 29 million (37 million claimed)
U.S. sales: 23 million
It's difficult to call Led Zeppelin IV the greatest "hard rock" album in music history—only because (in spite of its legacy) it's much, much more than a "hard rock" album. Led, as always, by the black-magic mojo of guitarist-producer Jimmy Page, Led Zep truly indulged in 1971, branching out into extended progressive-rock (the sweeping, majestic epic "Stairway to Heaven"), medieval folk (the witchy "The Battle of Evermore") and psychedelic balladry (the emotional centerpiece, "Going to California"), in addition to their trademark electrified blues ("Rock and Roll," "Black Dog," "Four Sticks," "When the Levee Breaks"). Eight tracks, eight classics: It's one of the greatest rock albums ever recorded, whatever it is. —Ryan Reed
4. Shania Twain: Come on Over
Year: 1997
Label: Mercury Nashville
Total certified sales: 29 million (33 million claimed)
U.S. sales: 20 million
If pop anthems are your thing, Shania Twain's got more than your due dose of singable refrains. Ruling radio in the '90s with hits like "Man! I Feel Like a Woman" and "That Don't Impress Me Much," 1997's Come On Over debuted at No. 1 on the Billboard Top Country Albums chart and hung out at the top for 50 consecutive weeks. It wasn't just country fans that bought into the hype: Twain was praised for ditching the honky-tonkin' that had one characterized country music, giving it a pop and rock appeal that reached an audience who wasn't necessarily well-versed in twang before. The track list is punch after punch of iconic singles for Twain, from "Honey I'm Home" to "Don't Be Stupid" and ballad "From This Moment," and it's required listening for anyone looking to go deep on just how country music got so huge. —Dacey Orr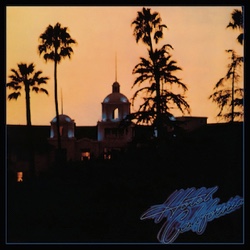 3. Eagles: Hotel California
Year: 1976
Label: Rhino
Total certified sales: 32 million (42 million claimed)
U.S. sales: 26 million
Incredibly, the Eagles first greatest-hits collection came out 10 months before the release of Hotel California, and now both reside among the best-selling albums ever. Their ubiquitous modern-Bakersfield country sound was barely country, not really rock 'n' roll in the rebellious, anarchic sense, and shot through with keyed-up metaphors and allegories about being a rich, drug-addicted American in the post-hippie, pre-yuppie USA. Before The Eagles recorded Hotel California, founding guitarist Bernie Leadon, who had played in country-rock pioneers The Flying Burrito Brothers with Gram Parsons, quit the band and was replaced by Joe Walsh, he of the gleaming guitar riff on "Life in the Fast Lane." Hotel California consequently found the Eagles at their most rock-ish, diluting much of the country feel that populated their first four studio albums. Parsons, who was more or less the messiah of the country-rock sound that the Eagles had turned into something mass consumable, famously called the band's early sound "a plastic dry fuck." But the record-buying public ate it up, sending two singles to No. 1—"New Kid in Town" and "Hotel California"—and buying a million copies within a week of release. —Michael Salfino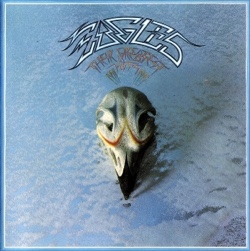 2. Eagles: Their Greatest Hits 1971-1975
Year: 1976
Label: Rhino
Total certified sales: 41 million (51 million claimed)
U.S. sales: 38 million
The Eagles dominated FM radio in the 1970s with five songs from this compilation album charting in the Top 10, including Number One singles "One of These Nights" and "Best of My Love." Don Henley originally complained about the album as "nothing more than a ploy by the record company to sell product without having to pay additional production costs," but upon learning it had become the best-selling album in U.S. history, he offered a more thankful note towards those who've supported the bands music over the years: "We are grateful for our families, our management, our crew, the people at radio and, most of all, the loyal fans who have stuck with us through the ups and downs of 46 years," he said in a statement to the AP. "It's been quite a ride." —Josh Jackson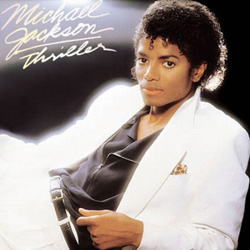 1. Michael Jackson: Thriller
Year: 1982
Label: Epic
Total certified sales: 47 million (66 million claimed)
U.S. sales: 33 million
Every now and then, an album comes along that we can all agree upon. It's impossible to talk about the music of the '80s without mentioning this watershed record by the King of Pop. The Quincy Jones-produced 1982 classic was able to transcend genre and appeal to fans of all demographics, and it's not surprising that it remains the best-selling record of all time, with 110 million copies sold. Since its release, countless others have tried to replicate its pop perfection, but no one can touch the killer bassline on "Billie Jean," Jackson's impassioned snarl on "Beat It," the danceability of "Wanna Be Startin' Somethin" or, yes, even Vincent Price's campy spoken-word part on the omnipresent title track. It produced a whopping seven Top 10 hits for Jackson, and while that's obviously not a measure of artistic merit (we're looking at you, Katy Perry), it's safe to say that Michael Jackson was pop music in the '80s and that the legacy of Thriller is one that cannot be ignored.—Bonnie Stiernberg