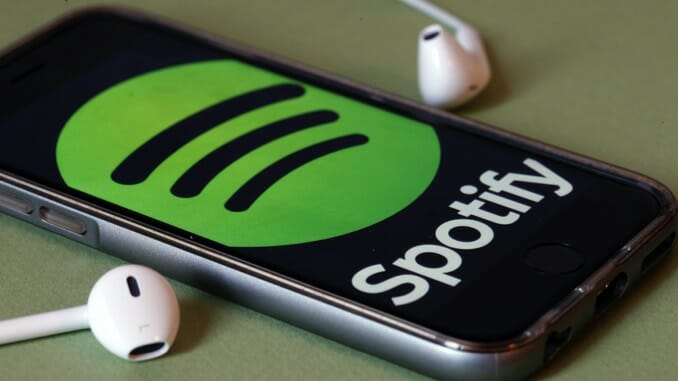 Rock legend Neil Young pulled his solo catalog off Spotify late last week, taking a stand against the COVID-19 misinformation the streaming giant has helped to spread by continuing to platform Joe Rogan. Spotify bought the exclusive rights to Rogan's massively popular podcast The Joe Rogan Experience in 2020 for a reported sum north of $100 million, thereby helping to legitimize the various anti-vaccine views and conspiracy theories that Rogan has amplified, and leading Young to stand with hundreds of medical professionals in proclaiming, "Spotify has become the home of life-threatening COVID misinformation. Lies being sold for money."
In Young's open letter to the company, he wrote, "I sincerely hope that other artists and record companies will move off the Spotify platform and stop supporting Spotify's deadly misinformation about COVID." That's exactly what has happened since, with multiple prominent musicians removing their work from the service. Still others have spoken out against Spotify, but haven't taken any further action, whether due to a lack of control over their catalogs, or because they simply can't afford to—to Young's calculations, exiting Spotify means "losing 60% of my world wide streaming income," which he calls "a huge loss for my record company to absorb." Ironically, more artists would likely have already done the same if Spotify paid more than mere fractions of a cent per stream.
Indeed, Young's stand over COVID misinformation has blossomed into a more widespread reckoning with the music streaming economy at large, with the industry leader's target on the dartboard. In a Jan. 30 tweet tagged #DeleteSpotify, alt-rockers Eve 6 wrote, "It's not about Neil Young or Joe Rogan or wokeness or culture wars, it's about Spotify's blatant exploitation of artists. This company has had a stranglehold on streaming for too long, and we can finally smell blood in the water." Grammy nominees Belly changed their Spotify artist page's header image to a graphic that reads "Delete Spotify," which they've since shared and encouraged other artists to make use of, and have revealed they are "looking at options" for removing their music from the service. Songwriters of North America have called the ongoing backlash against the streamer a "moment of clarity."
It's hard to say how badly Spotify is actually hurting as a result of all this—the company's stock fell 12 points in the immediate wake of Young's ultimatum, but has since rebounded. Spotify CEO Daniel Ek shared Sunday that the company is "working to add a content advisory to any podcast episode that includes a discussion about COVID-19," admitting that "there are plenty of individuals and views on Spotify that I disagree with strongly," but declining to name Rogan. Whether the company—and the industry for which it's serving as synecdoche—will make any concrete changes is an open question, but Young's protest is already resonating throughout the industry. Keep an eye on this page, which we'll update as other musicians follow his lead.
Crosby, Stills & Nash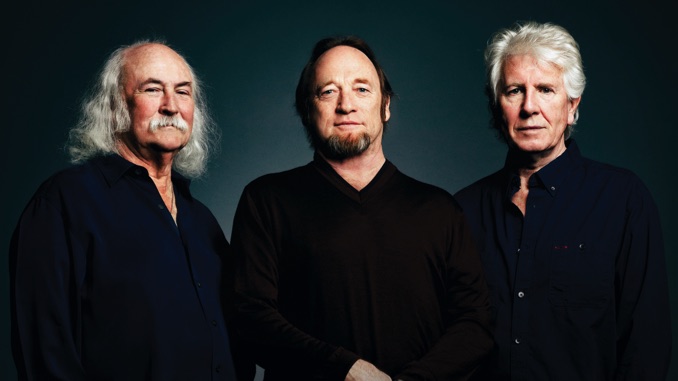 Photo by Eleanor Stills
Young's former band said in a joint Feb. 2 statement, "We support Neil and we agree with him that there is dangerous disinformation being aired on Spotify's Joe Rogan podcast. While we always value alternate points of view, knowingly spreading disinformation during this global pandemic has deadly consequences. Until real action is taken to show that a concern for humanity must be balanced with commerce, we don't want our music—or the music we made together—to be on the same platform."
Per a press release, David Crosby, Graham Nash and Stephen Stills "requested that their labels remove their collective recordings from Spotify," along with "the recordings of CSNY, CSN, and CN, as well as Crosby's and Stills' solo projects." The release also notes that Nash (featured further down this list) has already begun the process of removing his solo output from the service.
Failure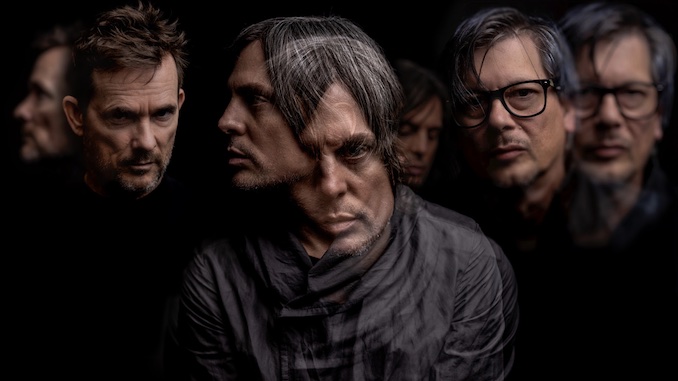 Photo by Priscilla C. Scott
Failure detailed their intent to remove their music from Spotify in an extensive Feb. 1 Facebook post, explaining, "We simply cannot square Spotify's insistence on spreading misinformation about something that directly endangers our band's supply chain, namely, human beings in a room with big speakers. There are multiple layers, and reasons for our decision, but looking at the capitalistic, free market angle, this band, like any other small business, is cutting ties with a partner that continues to cut into our bottom line. On that level, this problem is really that simple."
The band directed fans to buy their music on Bandcamp instead, writing, "Of course, no system or business is perfect, but we have alternatives to Spotify that allow the band to be compensated in a more sustainable way, and without the need to associate ourselves with dangerous lies about public health policy."
Graham Nash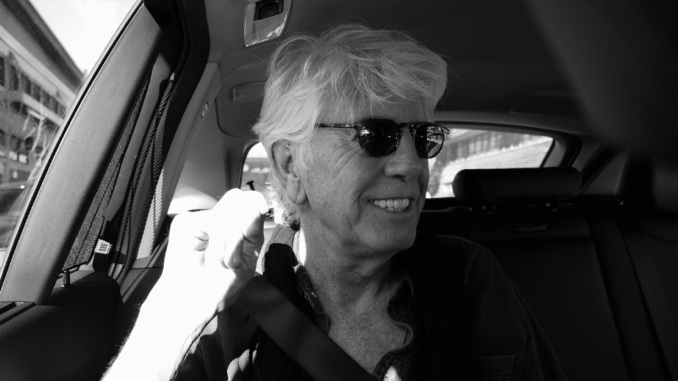 Photo by Amy Grantham
Young's former bandmate Graham Nash announced his intent to pull his solo output from Spotify on Feb. 1, explaining in a statement, "Having heard the Covid disinformation spread by Joe Rogan on Spotify, I completely agree with and support my friend, Neil Young and I am requesting that my solo recordings be removed from the service."
Nash's statement continues:
There is a difference between being open to varying viewpoints on a matter and knowingly spreading false information which some 270 medical professionals have derided as not only false but dangerous. Likewise, there is a difference between misinformation, in which one is unaware that what is being said is false, versus disinformation which is knowingly false and intended to mislead and sway public opinion. The opinions publicized by Rogan are so dishonest and unsupported by solid facts that Spotify becomes an enabler in a way that costs people their lives.
India.Arie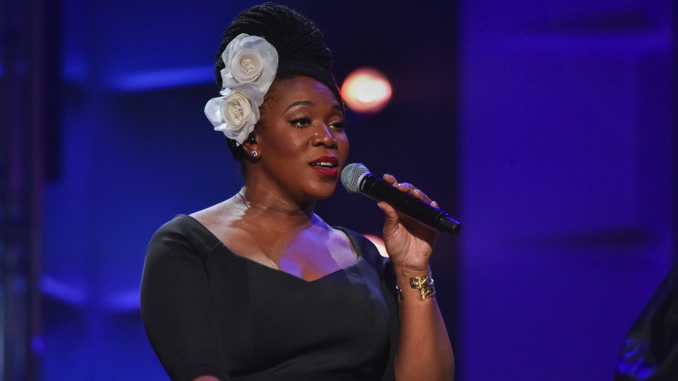 Photo by Aaron J. Thornton/WireImage
Four-time Grammy-winning singer/songwriter India.Arie joined the #DeleteSpotify movement on on Monday, Jan. 31, writing in an Instagram post, "I have decided to pull my music and podcast from Spotify. Neil Young opened a door that I MUST walk through."
"I believe in freedom of speech. However, I find Joe Rogan problematic for reasons OTHER than his Covid interviews," the artist continued, identifying the podcaster's "language around race" as another factor in her decision. She concluded, "Paying musicians a fraction of a penny? And HIM $100M? This shows the type of company they are and the company that they keep. I'm tired."
Joni Mitchell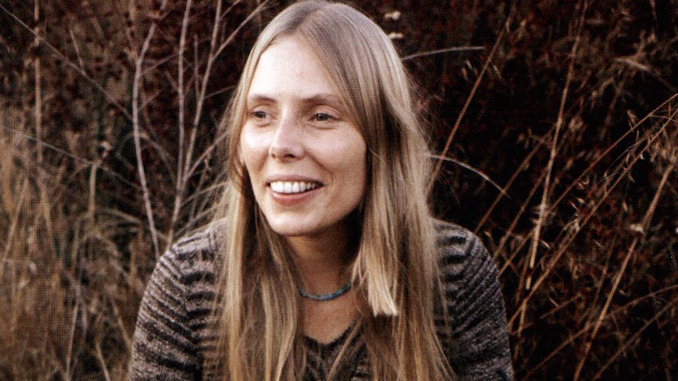 Photo via GAB Archive/Getty
Folk titan Joni Mitchell followed in Young's footsteps just one day later on Friday, Jan. 28, announcing her intentions in a statement shared on her website:
I've decided to remove all my music from Spotify. Irresponsible people are spreading lies that are costing people their lives. I stand in solidarity with Neil Young and the global scientific and medical communities on this issue. —Joni Mitchell
Just five of Mitchell's 19 studio albums remain on the service: 1982's Wild Things Run Fast, 1985's Dog Eat Dog, 1988's Chalk Mark in a Rain Storm, 1991's Night Ride Home and 2007's Shine.
Both Mitchell and Young contracted polio as children, before a vaccine for the disease was developed in the 1950s—as Dr. Rachel Clarke pointed out, "They know painfully well how much harm, suffering & avoidable death anti-vaxxers can cause."
Neil Young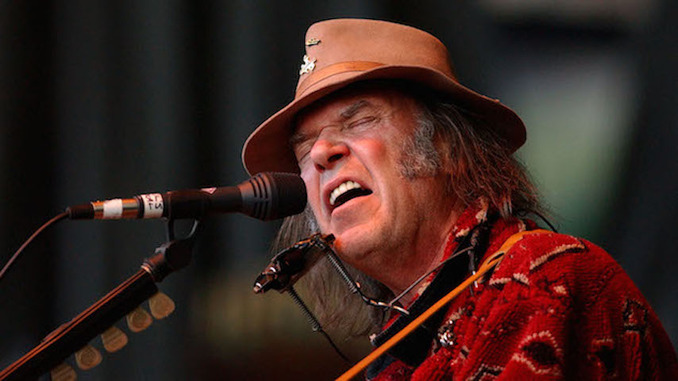 Photo by Justin Sullivan/Getty
Young dropped the first pebble in the pond last week, declaring in a since-deleted Jan. 24 open letter to Spotify, "They can have Rogan or Young. Not both," and accusing the company of "spreading fake information about vaccines—potentially causing death to those who believe the disinformation being spread by them."
Spotify chose Rogan, beginning the process of removing Young's music on Jan. 26, and telling The Hollywood Reporter through a spokesperson, "We want all the world's music and audio content to be available to Spotify users. With that comes great responsibility in balancing both safety for listeners and freedom for creators. We have detailed content policies in place and we've removed over 20,000 podcast episodes related to COVID since the start of the pandemic. We regret Neil's decision to remove his music from Spotify, but hope to welcome him back soon."
By Jan. 27, Young's catalog had been virtually erased from the service. As of this writing, only two Young releases remain on Spotify: "Campfire," his 2017 single with Shelley (fka DRAM) for the companion album to Netflix film Bright, and "Neil Young at Live Aid (Live at John F. Kennedy Stadium, 13th July 1985)," a two-track 2018 single in which Young performs "The Needle and The Damage Done" and "Nothing Is Perfect."
Nils Lofgren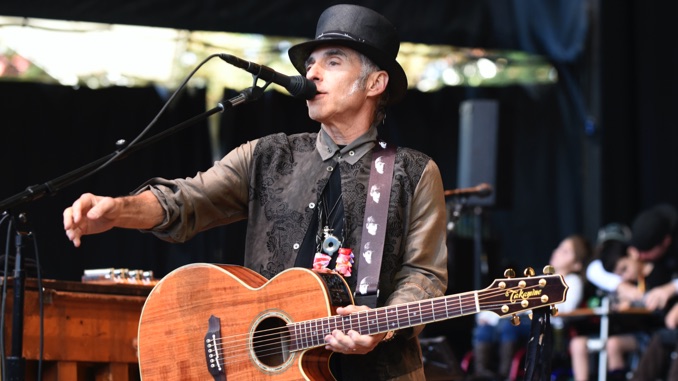 Photo by Tim Mosenfelder/Getty
E Street Band and Crazy Horse member Nils Lofgren, who made the Rock and Roll Hall of Fame as a member of the former band in 2014, was also quick to stand with Young, voicing his support on Jan. 24, the day of Young's initial open letter's publication, and advocating for the artist's cause in repeated subsequent social media posts. "Misinformation is dangerous and deadly," he tweeted on Jan. 26.
On Jan. 29, Lofgren and his wife, Amy, shared a message via the Neil Young Archives, explaining that Lofgren, too, had removed his music from the service: "When these heroic women and men, who've spent their lives healing and saving ours, cry out for help you don't turn your back on them for money and power. You listen and stand with them.
"As I write this letter, we've now gotten the last 27 years of my music taken off Spotify. We are reaching out to the labels that own my earlier music to have it removed as well. We sincerely hope they honor our wishes, as Neil's labels have done, his. We will do everything possible towards that end and will keep you posted.
"We encourage all musicians, artists and music lovers everywhere, to stand with us all, and cut ties with Spotify," the Lofgrens' message concluded. "It's a powerful action you can all take now, to honor truth, humanity and the heroes risking their lives every day to save ours."
---
Scott Russell is Paste's music editor and he'll come up with something clever later. He's on Twitter, if you're into tweets: @pscottrussell.