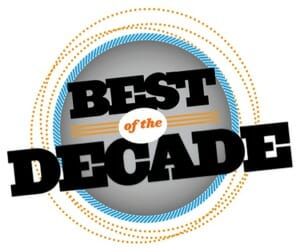 When this decade began, the Paste website was barely a year old, and the magazine was still a twinkle in its daddies' eyes. So looking back over the first 10 years of the 2000s feels like looking back over our own history. There hasn't been a new album Paste has covered that wasn't eligible for our "Best of the Decade" consideration. We had dozens of critics vote for the best new albums, movies, TV shows games and books, and then we argued some more until we'd focused our spotlight onto the very best pop culture created during the aughts—whether it was wildly popular or is still waiting to be discovered by the masses. We'll be bringing you each of the resulting lists, plus the best comedians, best documentaries, best movie soundtracks, best album covers and more throughout the month of November.
More than trying to create a canon for the '00s (that'd be so last millennium), we're just hoping you use these lists to reflect on some of the artists who shaped your decade and discover others that will change how you look at the next. What a great time to be a fan of thoughtful, engaging and original entertainment. And what a great time to be covering it all.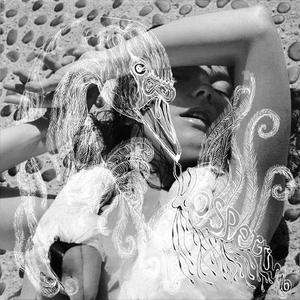 50. Björk: Vespertine [Elektra] 2001
Even though its slender white neck figures into Vespertine's cover artwork, forget about the swan-dress sideshow for just one moment. Forget the collective shriek of a thousand red-carpet fashion know-it-alls. Despite her reputation for flamboyance and silliness, the Icelandic empress achieved a shocking level of intimacy and tenderness with this folktronica gem. When I see the swan, my eye drifts past its beak to those pillowy white feathers, recalling the plushness and warmth of a down comforter. Feathers so white they evoke the purity of freshly fallen snow blanketing the ground outside while you sip a coffee by the fire, both hands curled around the mug's warm ceramic finish. The beats and Matmos audio samples scattered across Vespertine are precisely executed; their subtle pop and crackle drawing you into an impossibly delicate, refreshingly sparse interior world: plucked harp strings, sparkling celeste, boy choirs, music boxes. The notes on this record might as well resemble the billions of tiny molecules expelled in a single contented sigh. Jason Killingsworth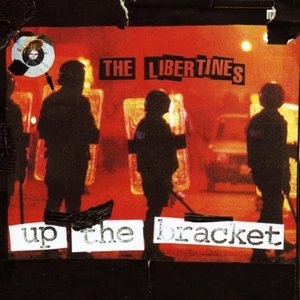 49. Libertines: Up The Bracket [Rough Trade] (2002)
As the baffling boyband/poptart craze was finally fading into oblivion, this vile, filth-ridden, substance-addled masterpiece of a rock record was projectile-vomited onto the U.K. charts by brilliant but reckless London band The Libertines. Following in the footsteps of their classic-punk heroes (The Clash's Mick Jones produced the record), the Libertines preferred their sound raw and their subject matter depraved. Sadly prophetic, the band's name was derived from the Marquis de Sade's Lusts of the Libertines. But before Pete Doherty's infamous binges derailed what might've been one of the greatest bands of the modern era, he and co-frontman/songwriting partner Carl Barat (along with drummer Gary Powell and bassist John Hassall) cut this simultaneously apathetic and adrenaline-jacked speedball of a classic. Steve LaBate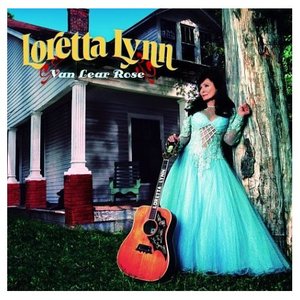 48. Loretta Lynn: Van Lear Rose [Interscope] (2004)
In 2004, 69-year-old Loretta Lynn released her thirty-seventh solo studio album. It could have been a sad affair, the desperate yawp of a legendary Nashville madam teetering into an aged cliché of herself, but with the help of rock 'n' roll upstart Jack White, Lynn made the greatest record of her career. Like a bunch of rowdy grandkids, White and a crew of friends (most of whom would converge a year later as The Raconteurs) lent a sly, gritty feel to Lynn's 13 mostly-autobiographical tracks—Van Lear Rose was her 70th release overall, but it was only the second time she'd written or co-written all of her songs. Her seasoned, tremulous voice paired perfectly with White's electric guitar warble, pulling off mournful country crooners and all-out rock numbers with equal grit and spunk. She hasn't released anything since, but it almost doesn't matter. Rachael Maddux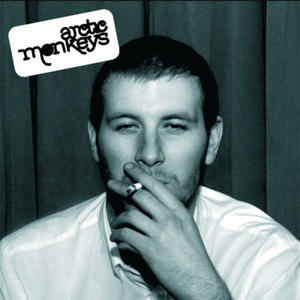 47. Arctic Monkeys: Whatever People Say I Am, That's What I'm Not [Domino] (2006)
A modern-day Parklife and a punky companion piece to The Streets' indie-rap landmark Original Pirate Material, Arctic Monkeys' incendiary debut painted a dirt-streaked portrait of fin-de-siecle British youth culture: bleary nights out, romantic fumblings, chavs in tracksuits, run-ins with the cops. The band combined a precocious sense of melody with the kind of frenetic energy possessed only by the young and bored, parlaying their gifts into a thrashy Brit-rock classic. Nick Marino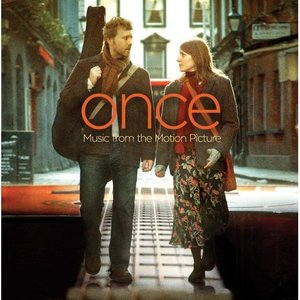 46. Once: Music From The Motion Picture [Columbia] (2007)
We hear a lot about break-up records, but The Frames' Glen Hansard and newcomer Markéta Irglová gave us the loveliest falling-in-love record of the decade, as the Once co-stars fell slowly for one another, both on-screen and off. Hansard's voice is as vulnerable as an open wound, and Irglová's is the salve that makes everything OK. Josh Jackson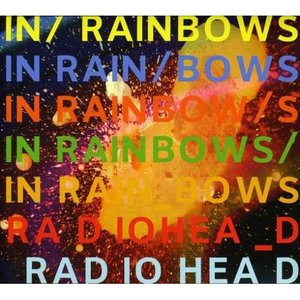 45. Radiohead: In Rainbows [Self-released] (2007)
In one of modern music's more lamentable historical twists, In Rainbows' legacy will likely be its ground-breaking online marketing strategy and not its glorious music. Remember double-clicking that little zip file you "bought" for $0.04 and downloaded to your computer desktop? Remember how inspiring it was to hear a band with nothing left to prove make music this ambitious: Phil Selway's tasty, constantly morphing polyrhythmic percussion assault on "15 Step"; the only bass line to ever put a lump in your throat, courtesy of "All I Need," with Thom Yorke's sleepy melody adding the pitch-perfect counterpoint; "Videotape," with its steady march of chiming, heartbreaking piano chords. The next time you go see Radiohead in concert, you're going to walk your sorry ass to the merch booth and buy an absurdly overpriced American Apparel-brand concert T-shirt that probably cost half-nothing to manufacture. Then you're going to buy another one to give to your next-door neighbor. You owe Radiohead at least as much for giving the world this gorgeous, underappreciated masterpiece for the price of an unbuttered scone. Jason Killingsworth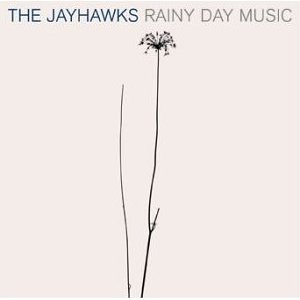 44. The Jayhawks: Rainy Day Music [Lost Highway] (2003)
On their first Lost Highway release, The Jayhawks combine a classic-rock sound with a low-key Americana energy to make one of the decade's coziest records. The 'Hawks do the Byrds proud with moody opener "Stumbling Through The Dark," sugar-sweet love song "All The Right Reasons," jingly-jangly "Angelyne" and harmony-happy "Tailspin." Don't just save them for a rainy day—these are songs for the ages. Kate Kiefer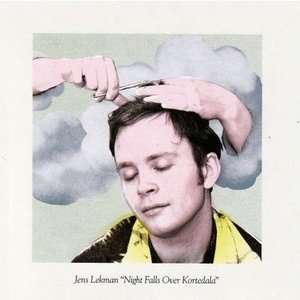 43. Jens Lekman: Night Falls Over Kortedala [Secretly Canadian] (2007)
That string-soaked introduction. That syrupy baritone. A sense of drama and a sense of humor. "I will never kiss anyone / who doesn't burn me like the sun." From the elaborate construction of Night Falls Over Kortedala's opener, "And I Remember Every Kiss," it's clear that Jens Lekman favors a little pomp and circumstance. But it suits the talented Swede. Lekman's always been an excellent songwriter, combining the wit and charming carelessness of Jonathan Richman with the alternately lovelorn/loveable aesthetic of Morrissey and Magnetic Fields, and Kortedala finds the bard's talent at its most fully-realized pinnacle to date, all samples, horns, beats and just a touch of kitschy grandeur. Austin L. Ray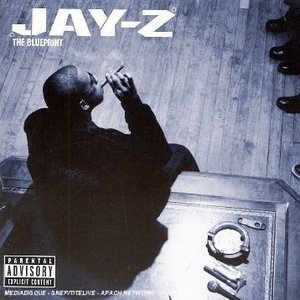 42. Jay-Z: The Blueprint [Roc-A-Fella] (2001)
New York's greatest living rapper became self-aggrandizing to the point of self-parody over the course of the decade, but this time he actually delivered—so much so that he named two subsequent albums Blueprint, trying to stoke his own fire, and both records flamed out. The original Blueprint was the classic, a knockout punch by a heavyweight champion. "Young Vito, voice of the young people," Jay called himself, (and also "the compadre / the Sinatra of my day," and also, most audaciously, "Jay-Hova"). It's a testament to his ferocious skills and towering persona that the comparisons don't seem like hyperbole. Nick Marino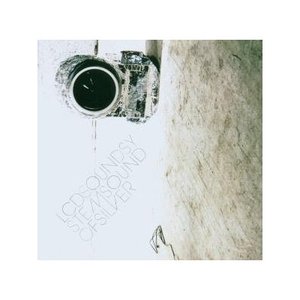 41. LCD Soundsystem: Sound of Silver [Capitol] (2007)
In just less than an hour, over the course of nine songs, many of which are in the five-to-eight minute range, James Murphy crams in what feels like a hundred musical reference points. That might as well be Brian Eno singing on "Get Innocuous!"; "All My Friends" could be a New Order cover. Those nasal vocals on "North American Scum" cheekily referenced his tendency to cheekily reference music-geek ephemera. Murphy is a self-aware chef; he knows his melting pot contains all the finest ingredients from music history, and he's happy to sprinkle fly disco beats on top of them. Somebody get this guy a television show. Austin L. Ray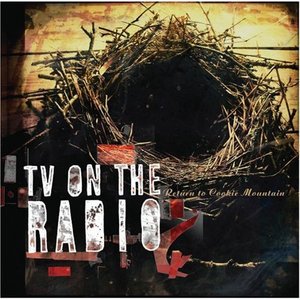 40. TV on the Radio: Return to Cookie Mountain [Interscope] (2006)
After establishing themselves with an EP and LP on Touch & Go, Return to Cookie Mountain marked the band's introduction to the Universal Music Group family via Interscope. TVOTR seamlessly executed the major-label transition that has proven difficult for lesser bands, despite an unmastered, alternately-ordered, half-baked Cookie leaking to the Internet months in advance of its proper release. The result is a gorgeously dark album featuring the trippy and beautiful "I Was a Lover." Elsewhere, David Bowie sings backing (!!!) vocals on "Province," "Wolf Like Me" is positively monstrous and, well, the whole damn thing feels like some kind of titanic, geographic monstrosity. Cookie Mountain, indeed. Austin L. Ray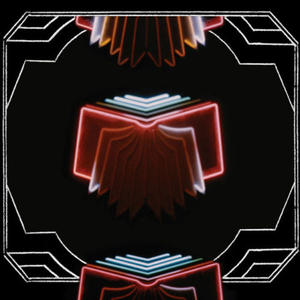 39. Arcade Fire: Neon Bible [Merge] (2007)
After releasing the most breathtaking debut of the decade, music fans everywhere wondered how Arcade Fire would follow up the most joyful album about death. The answer turned out to be a reverent, often melancholy album about life. The sound is even more expansive and ambitious with church organs giving heft to "Intervention," mandolin energizing "Keep the Car Running" and every instrument under the sun transforming older song "No Cars Go" into a stadium anthem. If Funeral was lightening in a bottle, Arcade Fire has since made catching it seem easy. Josh Jackson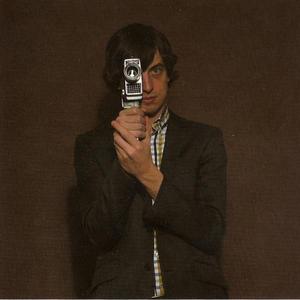 38. Gentleman Jesse: Introducing Gentleman Jesse [Douchemaster] (2008)
This is probably the only entry on the list you've never heard of. Jesse Smith is an old fashioned axe-slinger of the power-pop variety, who channels Nick Lowe, Elvis Costello and early Beatles. His debut album flew under the radar of many while still earning him love from Paste, MOJO, Pitchfork and NPR. Luckily for all of us, his hook factory has yet to cease production; Gentleman Jesse's sophomore album is likely to arrive sometime in the first half of 2010. Look forward to getting its songs unrelentingly stuck in your head. Austin L. Ray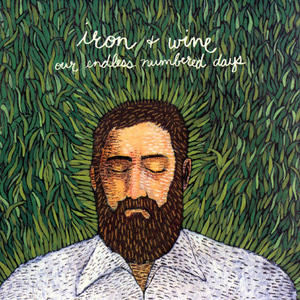 37. Iron & Wine: Our Endless Numbered Days [Sub Pop] (2004)
It's rare that a debut album rolls around as lovely and original as Iron & Wine's The Creek That Drank The Cradle, but for his sophomore effort, Sam Beam managed to improve upon the basement-tapes sound of his new Americana without sacrificing its intimacy. He enlisted producer Brian Deck (Modest Mouse) to give musical depth to match the songs' haunting lyrics. Josh Jackson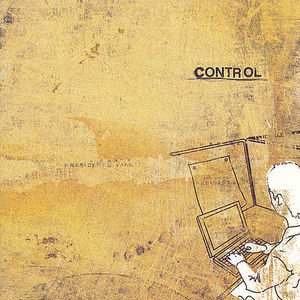 36. Pedro The Lion: Control [Jade Tree] (2002)
David Bazan's Seattle indie rock is well played, and his voice is perfectly restrained, but his most unique gift lies in storytelling—vivid images and a thoughtful perspective create a deep, dark feeling of sadness. In-depth descriptions of extramarital affairs appear throughout Control, a characteristically bold move for the former Christian singer/songwriter. The music is heavier, too—this time around, electric guitars dare to match the lyrical intensity. Kate Kiefer
35. Animal Collective: Merriweather Post Pavilion [Domino] (2009)
If you were to crown a 2000s band King of the Indies in terms of sheer rise to hipster notoriety, you'd be hard pressed to pick a group not called Animal Collective. Depending on who you ask, these dudes created somewhere between one and five classic records during the decade, flying a freak flag for electronic, noise, rock and folk, sometimes all at once. Animal Collective's members have unleashed solo recordings both transcendent and head-scratching, and the band has toured the world, uniting indie snobs, jam-band fanatics and soccer dads. It's hard to say where this band will go in the next decade, but there are two absolute truths: a) Merriweather Post Pavilion is the band's breakout record and b) "My Girls" is so the jam. Austin L. Ray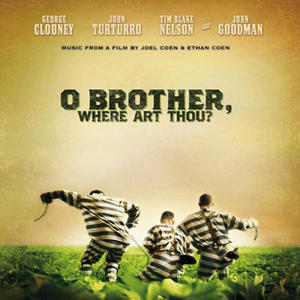 34. Various artists: O Brother Where Art Thou? [Mercury] (2001)
This old-timey country album and most unlikely hit may have signaled the last gasp of alternative country. On the bright side, it suggested that those alt-country values (rough-hewn vocals, acoustic instrumentation, a palpable connection to American roots music) had busted out of the sub-genre ghetto and crossed over into the mainstream. After all, the album did win the Grammy for Album of the Year. Some of our favorite female vocalists—one-named artists like Emmylou and Gillian—got much-deserved exposure thanks to this collection, which scored a freewheeling Coen Bros movie and did nothing but good for all concerned. Nick Marino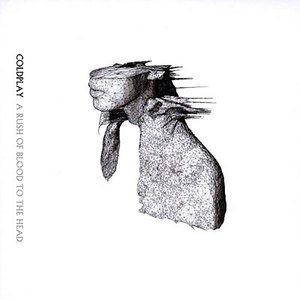 33. Coldplay: A Rush Of Blood To The Head [Capitol] (2002)
Hating on Coldplay has become the favored sport of music geeks. New York Times critic Jon Pareles once said the band's lyrics can make him wish he "didn't understand English." But before Chris Martin tried to be Bono, he and his cohorts made a great record, full of enormous, anthemic hooks that don't come around too often. There's a reason "Clocks" became one of the most over-exposed songs of the decade (even our local TV news used it): Melodies this catchy are hard to write. Josh Jackson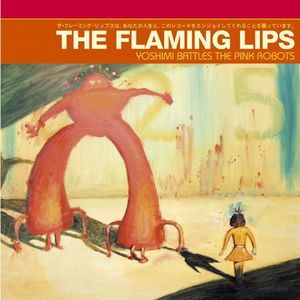 32. The Flaming Lips: Yoshimi Battles The Pink Robots [Warner Bros.] (2002)
Combining the hookiness of their breakthrough hit "She Don't Use Jelly" and the experimental bent of Zaireeka with the lyrical breakthroughs and studio advancements of 1999 masterpiece The Soft Bulletin, Yoshimi Battles the Pink Robots proved The Flaming Lips' late-career renaissance was no fluke. This epic, moving—yet undeniably fun—concept album launched the Oklahoma City band back into the spotlight, where it continued to revel in beauty and weirdness in front of the masses, with confetti canons, furry costumes, fake blood and crowd-traversing plastic bubble in tow. Yoshimi and the seemingly never-ending tour that followed became a boundary-crossing cultural phenomenon, to the point where the record's most popular track—the spacey, mortality-wrestling ballad "Do You Realize??" actually became Oklahoma's official state song. Steve LaBate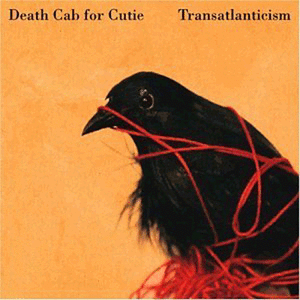 31. Death Cab For Cutie: Transatlanticism [Barsuk] (2003)
Indie rock's biggest stars haven't stopped making good records, but Transatlanticism was certainly their best. From the crashing first strains of "New Year" the band took all the usual rock elements and melded them into something more grandiose and heart-breaking than they had before. Six years later, every last track holds up. Josh Jackson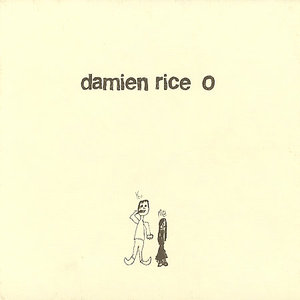 30. Damien Rice: O [Vector] (2003)
Beautifully packaged as a hardcover book, the Irish singer/songwriter's debut took us all by surprise. It was so beautiful and so grand, and we'd never even heard of this guy before. Rice struck a perfect emotional balance—dramatic but not tortured, romantic but not sentimental. And Lisa Hannigan's angelic voice made every song better, especially the gorgeously melancholy "The Blower's Daughter." Kate Kiefer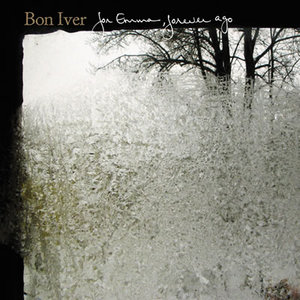 29. Bon Iver: For Emma, Forever Ago [Jagjaguwar] (2008)
In early 2008, when I interviewed Bon Iver's Justin Vernon for a 4 To Watch profile in this magazine, he was snowed in at his girlfriend's parents' house in Ottawa, Canada. The circumstances seemed both fitting and ironic—a year and a half before, his heart a bit worse for wear, he'd decamped to the woods of northern Wisconsin and, quite accidentally, recorded one of the great bedroom masterworks of our time. When For Emma, Forever Ago was released to the world, it sparked a low flush that spun into a full fever, our defenses slowly broken down by the deep, desperate sounds of this man singing only to himself, so true and so sad, his falsetto aching and his guitar-strings worn ragged. "I want to be making records like this until I'm dead," Vernon told me then. Here's hoping. Rachael Maddux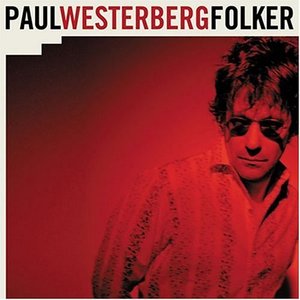 28. Paul Westerberg: Folker [Vagrant] (2004)
A wistful letter to girlfriends past, his aging father and perhaps even that long-gone Roman candle of a former Replacements bandmate, Bob Stinson, this warm, well-worn, acoustic-anchored "folk"-rock record chugs along as Westerberg ruminates on middle age, endearingly toggling between heartbreaking sincerity and wise-assed self deprecation. Steve LaBate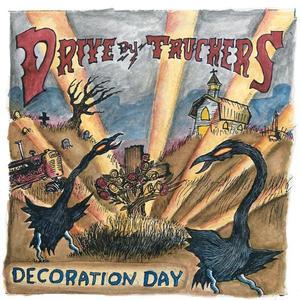 27. Drive-By Truckers: Decoration Day [New West] (2003)
On DBT's 2001 breakthrough double album Southern Rock Opera, the band traded its alt-country "Redneck Underground" approach for a Skynyrd-meets-Crazy-Horse vibe. And on the more concise follow-up, Decoration Day, the Truckers distilled their new sound from 80 to 100 proof. Start to finish, every cut on this gritty, unapologetic, punk-tinged roots-rock record is a classic, as master storytellers Patterson Hood and Mike Cooley unravel one tragic, chilling small-town Southern yarn after another. With tunes like "Sink Hole" (based on Ray McKinnon's Oscar-winning short film, The Accountant), the unflinchingly honest rocker "Marry Me," "My Sweet Annette" (with its jilted title character), the and heart-crushing divorce ballad "Sounds Better in the Song," the caliber of songwriting went through the roof like a shotgun blast. And that's without even mentioning the debut of the Truckers' secret weapon during this period—then-24-year-old singer/guitarist Jason Isbell, whose blistering leads and slide work gave the band a shot in the arm, as did the epic pair of tracks he contributed to the record: father-to-son ballad "Outfit" and the title song, with its bloody Hatfields and McCoys-style family feud. The Truckers have never been more themselves than they were on Decoration Day, and they've never been better. Steve LaBate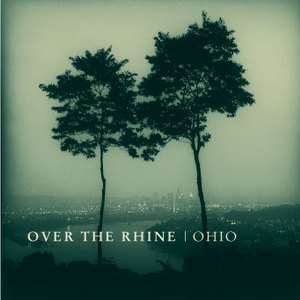 26. Over the Rhine: Ohio [Back Porch] (2004)In the liner notes accompanying Over the Rhine's gloriously self-indulgent double-disc, Ohio, co-founder Linford Detweiler, writes, "We grew up in small coal mining towns in the Ohio Valley, listening to music that could have only been unearthed in America: Southern Gospel, Country Western and Rock 'n' Roll. This music fertilized the soil of our early lives. We sit down at the upright piano these days with dirt under our fingernails." And I suppose that's what I love about this album. The songs feel gritty and real, unpolished and perfect. Just like people. All the artifice (both musical and emotional) has been carefully dismantled, traditional instruments—upright piano, pedal steel, acoustic guitars—have been dusted off, arrangements have been simplified, windows into souls have been propped open a bit wider. In stark contrast, Karin Bergquist's voice has never felt as undressed and painfully honest as it does in these songs, as if she's opened her gut and tugged the melodies out like a breach baby. This process is partly masochistic, partly exhibitionist, entirely self-consuming: but such is true art. Ohio, is more than simply a dense, rich, vulnerable collection of songs; it's a dirt road companion on that difficult journey inward, upward. Homeward. Jason Killingsworth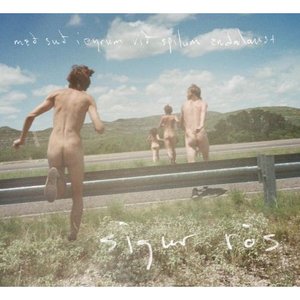 25. Sigur Rós: Med ud i eyrum vid spilum endalaust [XL] (2008)
With a sprawling Icelandic title you'd swear meant "Drivers use caution: nude jogger crossing," Sigur Rós' fifth full-length balances majestic ethereality and primal, drum-pounding terrestrial fervor. On earlier records, Jónsi Birgisson's crystalline
falsetto arrived like wind sifting through branches, brushing gently past and raising gooseflesh. That singular voice has matured into a confident and unmistakably human instrument, to say nothing of the evocative sonic bedrock from which it flutters ever upward. Jason Killingsworth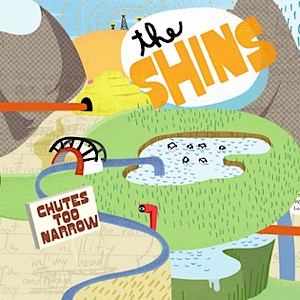 24. The Shins: Chutes Too Narrow [Sub Pop] (2003)
It wasn't that long ago, really, when the notion of this band changing your life was less the stuff of cringe-inducing Zach Braff screenplays and more plain truth. Today the idea seems just as unlikely as meeting your soulmate in a psychiatrist's waiting room, but by some odd musical alchemy, all of Chutes Too Narrow's unassuming parts—those tweaky guitars, bedroom symphonics and James Mercer's wobbly self-harmonizing—gelled into the kind of album that demands to be proliferated by forcing headphones upon friends (and, yes, quirky potential lovers). Rachael Maddux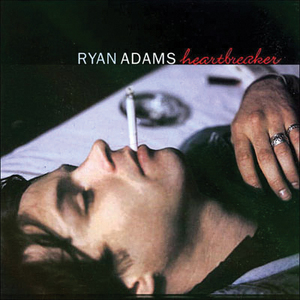 23. Ryan Adams: Heartbreaker [Bloodshot] (2000)
Between the simple romance of "Damn, Sam (I Love A Woman That Rains)," the drunken despair of "Come Pick Me Up," the carefree energy of "To Be Young (Is To Be Sad, Is To Be High)" and the nostalgic beauty of Emmylou Harris duet "Oh My Sweet Carolina," Ryan Adams' first solo record teeters satisfyingly between alt-country and plain-old country, rolling out one gem of a song after another. "I love that you can hear the South in Ryan in that record, very clearly," says David Rawlings, who lent his guitar playing and vocal harmonies to the album. "In a way, I feel like Heartbreaker captures a time and a place more than any record he's made." When Rawlings got the record in the mail, he was surprised to see his name on the first track, "Argument with David Rawlings Concerning Morrissey," a random bit of spontaneous studio banter. "We were arguing about which record 'Hairdresser On Fire' was on," Rawlings recalls. "But the song was on both records—it's on Viva Hate and Bona Drag—so there was no actual winner to the bet. Though I'm happy to go double or nothing with Ryan about some other Morrissey song at some point in the future." Kate Kiefer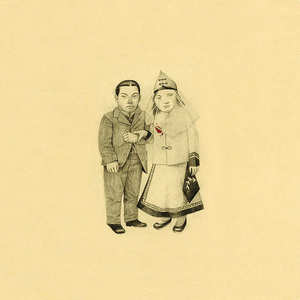 22. The Decemberists: The Crane Wife [Capitol] (2006)
Paste Hall of Fame: This beloved chamber-rock ensemble's major-label debut topped our year-end list back in 2006. Here's what we said about it at the time:
Forget sexy. Although people with an affinity for homesick soldiers, star-crossed lovers and cleaver-wielding gangsters will find plenty to swoon over, The Decemberists are bringing epic back—and in a big way. A classic Japanese folk tale is retold in the three-part title track, anchoring a bevy of gorgeous tunes, from the 12-minute prog-folk romp of "The Island" to the post-apocalyptic singalong of "Sons and Daughters." Past releases have proven these fabulous fabulists some of the most innovative, intelligent fledglings in the indie world. But with The Crane Wife, The Decemberists really take flight. Rachael Maddux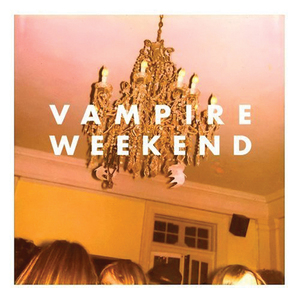 21. Vampire Weekend: Vampire Weekend [XL] (2008)
Squawky vocals, ska guitars, trembling basslines, tumbling drums. White boy Afro-pop. Graceland. Beach music, dorm music, dinner-party music. Smarty-pants lyrics. New England vacation spots. Sweaters. Linens. The United Colors of Benetton. Proper grammar. Lil Jon! Not colonialism. Not condescension. Real affection, real reverence, real melodies, real songcraft. A glance at the past. A vision of the future. Nick Marino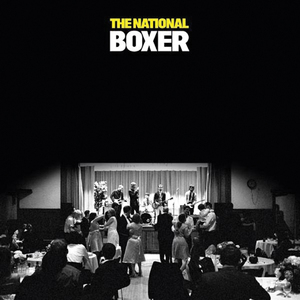 20. The National: Boxer [Beggars Banquet] (2007)
On first listen, The National's 2007 breakout album Boxer sounds pleasant, evocatively understated and dense with atmosphere. It rewards your attention. So you play it again, from the beginning. After several listens, you've moved beyond basic plot awareness—broken, insecure men and women trying to shake off the malaise of grown-up responsibility, wondering how so many cherished friendships escaped like water from a fist. Now you can finally appreciate the astonishing instrumental nuance and finely chiseled artistic care invested in this timeless record. Jason Killingsworth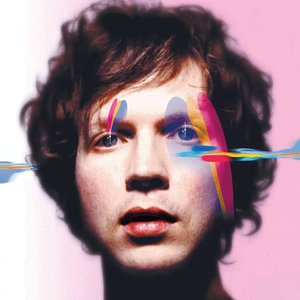 19. Beck: Sea Change [Interscope] (2002)
For a man so used to wearing musical masks, Beck laid himself bare on Sea Change. It's the most aching, honest album he ever made, a musical breakup memoir on par with Blood on the Tracks or Shoot Out the Lights. To say his heart was on his sleeve doesn't capture the emotional nakedness; his heart was speared on a record spindle, and he let us all listen as it revolved on the turntable, the stylus reading every single crack. Steve LaBate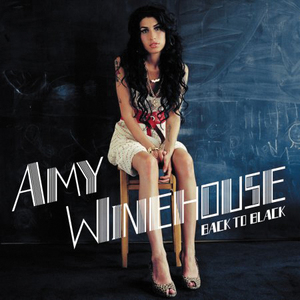 18. Amy Winehouse: Back To Black [Universal Republic] (2007)
"It sounds like such a wank thing to say, but I need to get some headaches goin' to write about," beehived diva Amy Winehouse said in the raucous months following the release of Back To Black—an album that, sure enough, sounded like 50 pounds of headaches shoved into a 10-pound sack. Winehouse had fallen head-over-stilettos for a runabout ne'er-do-well named Blake Fielder-Civil—marrying him and tattooing his name over her left breast—and their tempestuous relationship evidently brought the pain she required: "Rehab," "You Know I'm No Good," the album's title track and, most poignantly, "Love Is a Losing Game" tapped a bottomless well of soulful sadness, funneling the hurt through a hugely influential amalgam of soul, hip-hop, jazz and R&B. While subsequent starlets Adele and Duffy emerged in her wake, Winehouse lived through a supernova's ascent to megafame and an equally precipitous descent into personal hell. Co-produced by Mark Ronson, backed by Sharon Jones' Dap-Kings and fueled by the demons and tragedies of divas past (think Billie Holiday, Bessie Smith, Martha Reeves), Winehouse rode the zeitgeist hard and was put away wet, concluding what is likely to be her finest musical hour. "Every bad situation is a blues song waiting to happen," Winehouse once insouciantly explained. Lady did, indeed, sing the blues. Corey DuBrowa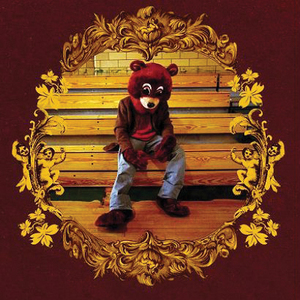 17. Kanye West: The College Dropout [Roc-A-Fella] (2004)
Every so often, an album rewrites the musical rulebook, and this one effectively murdered gangsta rap. It also redefined what a rapper could look and sound like, expanding the role an MC could play in popular culture. With his precocious debut, the collar-popping, Jesus-walking, beat-making provocateur became a kind of hip-hop prophet, venting about his interior life in a way that spoke for millions. Witty, angry and eminently quotable, Dropout kickstarted a four-album streak that made West the most important pop solo artist since Prince. Nick Marino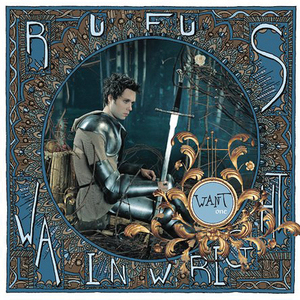 16. Rufus Wainwright: Want One [Dreamworks] (2003)
Paste Hall of Fame: Wainwright's baroque third album topped our year-end list back in 2003. Here's what we said about it at the time:
While so many of his peers seem content writing music with narrative arcs bearing all the emotional complexity of an episode of Saved By The Bell, Wainwright offers not a sitcom, but a sort of pop musical based on the sordid drama of his own existence. Building on the painstaking songcraft of his 2001 release, Poses, the arrangements on Want One prove delightfully over-the-top, brimming with soaring operatic peaks and emotional valleys shadowed in almost certain death. Jason Killingsworth
15. Patty Griffin: 1000 Kisses [ATO] (2002)
After showing promise on her sparse mid-'90s debut, Living with Ghosts, and then delving into more rocking territory with Flaming Red and the unreleased Silver Bell, singer/songwriter Patty Griffin pared back, recording most of 1000 Kisses live in the studio and delivering what remains the album of her career. Her voice flat out slays, its beauty and power on display whether she's performing her own compositions or interpreting others'. And the songs display a mastery that places her alongside Dylan, Cohen, et al. Griffin mines the mundane and finds the rich meaning in its details. On "Making Pies," when she sings, "Did I show you this picture of my nephew / Taken at his big birthday surprise?"—she transforms clunky conversation into poetry. Tim Regan-Porter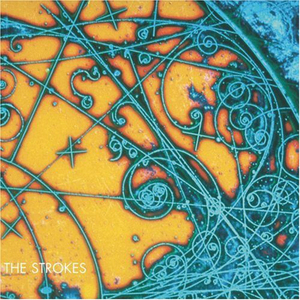 14. The Strokes: Is This It [RCA] (2001)
It's 2001. Hybrid Theory, Linkin Park's shouty, self-pitying debut, is the best-selling album in America. This same year, five young men cast turn-of the-century rock into stark relief with a half-hour-long album of 11 swaggering, scruffy pop songs—a fictional greatest-hits collection that seemed to capture everything great about underground 1970s rock. Is This It might not have toppled the nü-metal Goliaths in terms of sales, but it saved rock 'n' roll from the bloat that seemed inescapable in the Fred Durst era. Assertive but not boorish, charming but not sleazy, ironic but not empty, The Strokes' debut was as cool and arrogant as it had the right to be—as it suddenly seemed, once again, that rock music had to be. Julian Casablancas' ambivalent lyrics and the band's pinpoint precision rendered the album both wry and accessible. The record's mood and attitude—those ineffable, un-reproducible qualities—solidified its status as a masterpiece. By 2001, modern rock had become so generic as to be placeless, but the first time you played Is This It, you heard the elusive, seductive sound of New York, a city devastated by 9/11 that somehow lost none of its gritty allure. Is This It, it turned out, was—and is—as dynamic, soulful and enduring as the city itself. Mark Krotov
13. Josh Ritter: The Animal Years [V2] (2006)
After the latter third of the 20th century became littered with "new Dylans," it became obvious that no one could ever fill that role. So when Ritter made his first few strummy, literate records, there were no lofty expectations to keep him from developing his talent and fanbase. After three promising albums, the masterpiece arrived. Recorded with producer Brian Deck, who stretched Ritter's rootsy folk in more ambitious directions, The Animal Years is bookended by a pair of epic ballads—"Girl in the War" and "Thin Blue Flame"—which helped secure his place at the table of great songwriters without ever having to live in anybody's shadow. Josh Jackson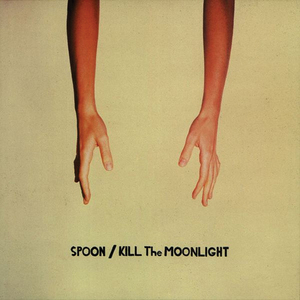 12. Spoon: Kill the Moonlight [Merge] (2002)
The first time I heard Kill the Moonlight in my friend's car, I was so jealous. I couldn't recall a more satisfying minimalism on any record. For all its swagger, to have the coolest drummer in rock sit the album openers out struck me as the ultimate in not giving a shit on a record that seemed to be about not giving a shit as a way of life. Who needs concern when you can make music as cool as this? But after dozens of spins, the thing that hits me most is what a calculated, careful record it really is. All of Britt Daniel's and Jim Eno's deep musical and personal concerns are there; they're just implied. Kill the Moonlight has so much depth because it subtly reveals that Spoon does give a shit, they just want you to have to dig through some very sexy music to feel it. Fucking introverts. David Bazan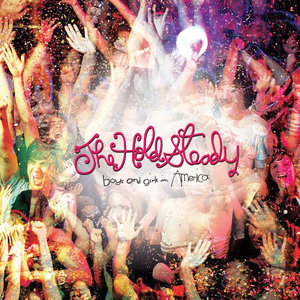 11. The Hold Steady: Boys and Girls in America [Vagrant] (2006)
The early promise of The Hold Steady came to full fruition on this career milestone that made classic rock cool again. Craig Finn's story songs about desperate losers and God-obsessed hedonists were as literate as ever, Tad Kubler rocketed power chords to the back of the arena, and Franz Nicolay added vintage E Street Band keyboard fills. And thanks to a full slate of killer melodies, this time the boys and girls could not only chant along—they could sing along, too. Andy Whitman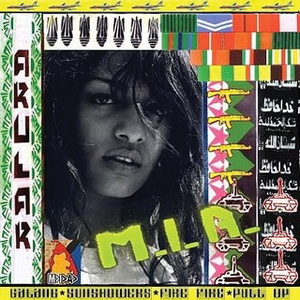 10. M.I.A.: Arular [Interscope] (2005)
In a decade largely defined by South Asia's geo-political emergence, Sri Lankan-raised Maya Arulpragasam seized the moment. Her thrilling, slang-tangled debut connected musical and political rebellion, forcing the first world to acknowledge the third. This was dance music about hostage situations. This was Fear of a Black Planet for a new century. This was serious. M.I.A. sang like a schoolgirl skipping through a hopscotch court while sniper fire rang out overhead—not oblivious to the danger, just defiant. Nick Marino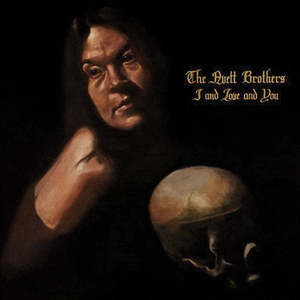 9. The Avett Brothers: I and Love and You [Columbia/American] (2009)
For their artistic breakthrough, these North Carolina howlers polished their scruffy Americana sound until it gleamed. The result: an overpowering acoustic album brimming with sadness and soul. "I was worried that I'd start crying while listening at work, but I waited until I got home," a Paste colleague told me. That's an accomplishment. The title track—a meditation on three little words—is a three-hanky affair unto itself. Nick Marino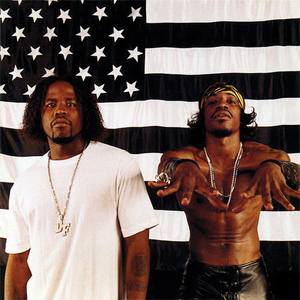 8. OutKast: Stankonia [Arista/LaFace] (2000)
Stankonia is OutKast's edgiest and most inspired record, a collection of infinitely catchy pop songs, groundbreaking hip-hop/techno fusion, lighthearted sexual honesty, political acumen and jazzy canvasses for lyrical innovation. Witness the electrifying rap/rock of opening track "Gasoline Dreams," with it's Hendrix-style riffing and urgent rhymes: "I hear that Mother Nature's now on birth control / The coldest pimp be looking for somebody to hold / The highway up to heaven got a crook on the toll / Youth full of fire ain't got nowhere to go! Nowhere to go!" Mother Nature on birth control? In this one line, Dre and Big Boi sum up two decades of haphazard clear-cut sprawl in Atlanta, using their hometown as a microcosm for the hopeless bleakness of urban—and now suburban—America. While Stankonia explodes out of the gates with youthful vigor, by the end—as the weight of tragedies and inequalities and broken promises eat away at OutKast's optimism and energy—the album slows to a crawl; musically, the only other works comparable to songs like teen-pregnancy/suicide ballad "Toilet Tisha" and the hypnotic "Slum Beautiful" are Funkadelic's "Maggot Brain" and the end of Frank Zappa's Joe's Garage. Steve LaBate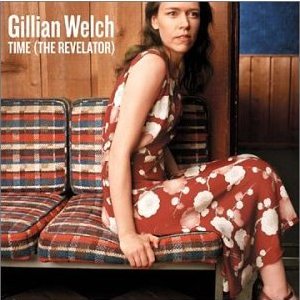 7. Gillian Welch: Time (the Revelator) [Acony] (2001)
More convincingly than anyone in the last decade, Welch and her partner David Rawlings dipped their ladle into the pot of old-timey American music. On the reflective Time (the Revelator), as their striking vocals wrap tautly around each other, a hushed epic unfolds. The spirited "Red Clay Halo"—a gorgeously simple rumination on poverty, sin and redemption—captures the essence of the duo's timeless songs: "And it's under my nails and it's under my collar / And it shows on my Sunday clothes / Though I do my best with the soap and the water / but the damned old dirt won't go." Welch and Rawlings can't seem to get the dirt out of their music, either. And thank goodness for that. Kate Kiefer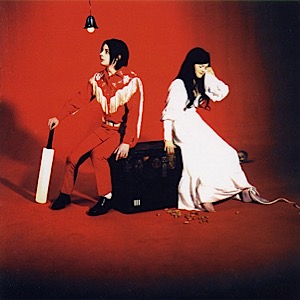 6. The White Stripes: Elephant [V2] (2003)
With three bands and one coal miner's daughter, Jack White released a stellar album nearly every year of this decade, each exploring a new facet of his fierce, ever-deepening, hard-boiled rock agenda. The one exception was 2002, but we'll forgive him—it seems he spent the year laying low, preparing The White Stripes' finest work to date, 2003's mind-curdling Elephant. His and Meg's first proper major-label release banished any suspicions that they were a peppermint-swathed novelty act, instead sublimating their early lo-fi brattiness into a taut collection of 14 pummeling garage-rock gems. In terms of frequency, consistency and sheer quality, few musicians rival White's claim as Artist of the Aughts. Here's how he made the decade his own. Rachael Maddux
2000: The White Stripes, De Stijl
2001: The White Stripes, White Blood Cells; White founds Third Man Records
2003: The White Stripes, Elephant; White contributes to Cold Mountain soundtrack and appears in the film
2004: White produces and performs on Loretta Lynn's Van Lear Rose
2005: The White Stripes, Get Behind Me Satan
2006: The Raconteurs, Broken Boy Soldiers
2007: The White Stripes, Icky Thump
2008: The Raconteurs, Consolers of the Lonely; White records "Another Way to Die" with Alicia Keys for Bond flick Quantum of Solace
2009: The Dead Weather, Horehound; White Stripes tour film Under the Great White Northern Lights premieres at Toronto Film Festival; White stars in guitar love-note doc It Might Get Loud with Jimmy Page and U2's The Edge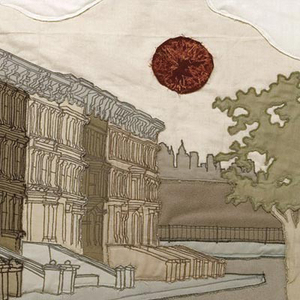 5. Bright Eyes: I'm Wide Awake, It's Morning [Saddle Creek] (2005)
With Wide Awake, the one-time prince of emo finally grew up, and—as much as any one artist could during a decade of such cultural fragmentation—became the inadvertent spokesman for his aimless generation. The poetry of Conor Oberst's lyrics captured the hearts of fellow twentysomethings with their urgent, exhausted, lovesick and thought-lost wonder. It felt like he was collectively singing our own minds—asking the big questions, confronting a culture of fear, searching for new beginnings, wrestling with God and truth and innocence lost. Steve LaBate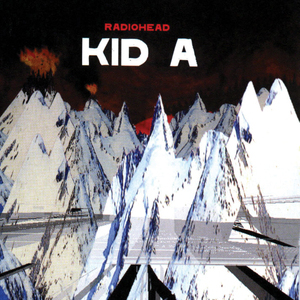 4. Radiohead: Kid A [Capitol] (2000)
Considering what it was up against, the fact that this album made our list is a small miracle. Kid A had both the unfortunate task of following one of the greatest albums of all time (1997's OK Computer) and the gall to mark the watershed artistic transition toward more electronic-based experimentation for one of the world's greatest rock 'n' roll bands. Indeed, everything had to be in its right place. And it was. Austin L. Ray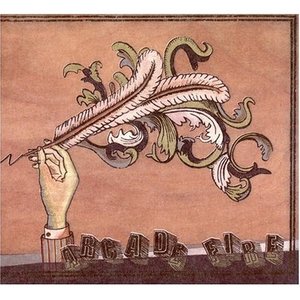 3. Arcade Fire: Funeral [Merge] (2004)
Rock's back pages are cluttered with memorable paens to loss: lost love (Derek and the Dominos' Layla and Other Assorted Songs), innocence lost (Springsteen's Born to Run), dead homies (Ice Cube's Kill at Will). This feisty crew of Canadians and American runaways joined that illustrious company the moment they crashed into our collective consciousness with their kinetic debut album, which payed tribute to fallen loved ones, delivered a suite of "Neighborhood" songs that served as a proxy for disappearing family and community, and implored everyone still living here on Earth to wake the hell up. Corey DuBrowa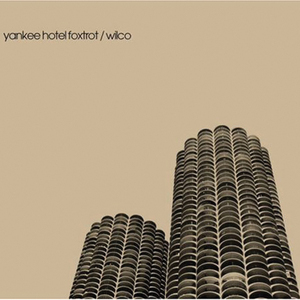 2. Wilco: Yankee Hotel Foxtrot [Nonesuch] (2002)
By now, the story of this album has become rock 'n' roll lore like Brian Wilson's sandbox and "Paul is dead." In brief: Once upon a time, the acclaimed Chicago rock band Wilco delivered an album called Yankee Hotel Foxtrot to Reprise, its longtime label, a subsidiary of Warner Bros. Terrified by the album's squalling feedback and abstract songcraft, Reprise executives ran screaming from the room. Ultimately, they decided to let the band go. Soon after, Wilco streamed the record for free online. The album was met with raves from both fans and critics, and was eventually picked up by Nonesuch, an artier subsidiary of the same parent company. "There was a common perception and irony," Nonesuch senior VP David Bither says today, "of one Warner label passing on the record and letting the band go out of its contract for very little cost, and another Warner label picking it up and putting it out. In other words, paying for it twice."
On that level, Yankee has come to represent everything that's wrong with the music business: tone-deaf executives, a gross misunderstanding of online music, an institutionalized pandering to the lowest common denominator that obstructed the release of a timeless rock classic. And yet, on another level, Yankee's success means that the system works. The record did come out, full of glorious static and muffled drums and conflicted patriotism. People did buy it. Wilco's frontman, Jeff Tweedy, got to keep his ambiguous lyrics—he got to start the album by singing "I am an American aquarium drinker," and after a while that didn't seem so very weird. Everyone pretty much got it.
"Some of it at the time seemed very topical," Bither says. "Here we were with a record that was being toured for the first time and performed for the first time literally days after 9/11. … That moment, those months, were a time when we were looking not for answers, certainly, but looking for questions."
The album asked questions both of its audience and its corporate backers. And the response told us everything we needed to know about the music industry in the 2000s. Through its circuitous provenance and runaway success, Yankee Hotel Foxtrot proved that great art—even in difficult times—will find the light of day. Nick Marino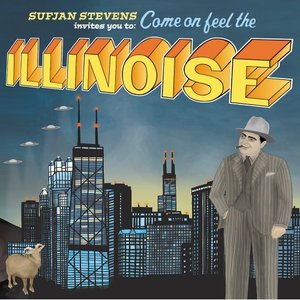 1. Sufjan Stevens: Illinois [Asthmatic Kitty] (2005)
In 2005, when Sufjan Stevens released Illinois, the second album in his planned 50-state project, American pride was at a record low—especially among young people. The death toll in Iraq was steadily climbing, and Abu Ghraib was fresh on our minds. Meanwhile, Stevens was beginning to seem brilliant enough to fulfill his ambitious plan. His music pushed boundaries between pop and classical, and the emotional weight of his lyrics grounded his feather-light voice. There was a distinct peculiarity about Illinois and Stevens himself, who gave his songs titles like "To the Workers of the Rock River Valley Region, I Have an Idea Concerning Your Predicament." Critics embraced the mystery and declared the album a masterpiece. Stevens and his band, The Illinoisemakers, wore cheerleading costumes onstage to promote the record, and once its success took them to larger venues, Stevens switched to giant, colorful bird wings. His band was a spectacle, their performances magical. Thousands of fans gathered in theaters across the country to behold this winged creature and rally behind his songs about America's heartland. It was a new, weird kind of patriotism.
Stevens collected facts and anecdotes about the great state of Illinois, stringing them together in ambitious rhyme schemes and wrapping them in meticulous arrangements. "Decatur, or, Round Of Applause For Your Stepmother" is superficially a song about a city, but beneath the textbook trivia is Stevens' story of reconciling with his father's wife. The gut-wrenching "Casimir Pulaski Day" is about a friend dying of bone cancer, and "The Seer's Tower" looks at idol worship from the perspective of Chicago's tallest building. And then there's "John Wayne Gacy, Jr.," the hushed, nightmare-inducing acoustic song about the rapist and serial killer who preyed on teenaged boys, hiding their bodies under the floorboards in his Chicago home. "His father was a drinker and his mother cried in bed / Folding John Wayne's T-shirts when the swing set hit his head," Stevens sang, referencing a true story—at 11, Gacy was hit in the head by a swing. But the song's conclusion is what got people talking: "And in my best behavior, I am really just like him," Stevens half-whispered as the music quieted behind him. "Look beneath the floorboards for the secrets I have hid." It was startlingly confessional, "a remark about potential more than anything else," the songwriter says now. "We're all capable of what he did."
Read Kate Kiefer's full profile of Sufjan Stevens and Illinois.
See our readers' 10 Best Albums of the Decade.