Daytrotter Session - Dec 19, 2013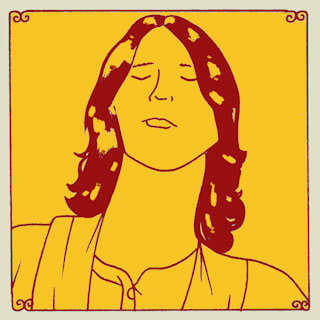 Hello Blue
One Way Ticket
U.S. Blues
The wasps were out and swarming this summer day and night. They were a little testy because of the hot weather and all the people and music invading their barn again. They were dive-bombing out of their nests and high-tailing for the opening at the other end, right behind where Norah Jones' piano was set up on the stage during the soundcheck for this Wild Rovers stop at Codfish Hollow in Maquoketa, Iowa, but their nests were batted down between then and the doors opening.
It's a minor detail, but there we were, out in the middle of a dry and hot countryside, between two hills of resilient corn and a failing old farmhouse for what became exactly what Wisconsin native Cory Chisel envisioned for his musical tour. He brought friends like Jones, Bucky Baxter, The Candles, his lovely lady Adriel Denae and Candles member Pete Remm, who writes songs under the name, Invisibleman, and together, they sang and played if only for that day, if only for that night.
They played — in revue-style, with most players staying on stage the entire night — their own songs and songs by some of their favorite writers, the likes of which included Dylan, Gram Parsons and the Grateful Dead. They sang spirituals and old-timey bluegrass songs – the kinds that you sing when you're getting happily drunk on a night just like this one, with friends just like these. They just eased their way into the midnight hour and beyond, blissfully sinking and taking everyone with them, hand-in-hand, rosy cheeks and smiles in-tow. They sang songs about love and what it is not just to be alive, but to feel alive.