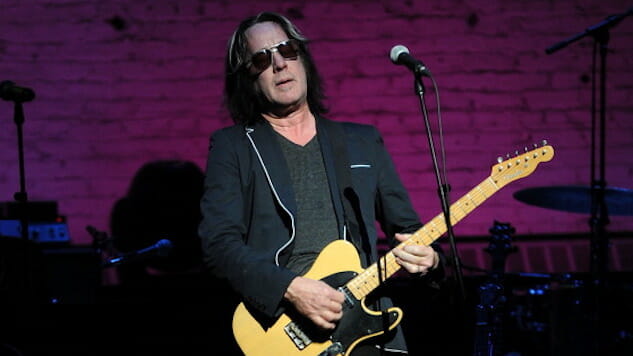 Todd Rundgren has always done things his own way. Back in 1985, he ditched a traditional band lineup and recorded an a capella record, called A Capella, and then toured it with only a cluster of backup singers for support. Throughout his career, he's floated from band to band (like The Nazz and Utopia) and side hustle to side hustle, but some of his most interesting work was accomplished sans bandmates. He frequently made solo albums completely autonomously, recording all the instrumentals and vocals himself.
On this day (Feb. 12) in 1982, he brought his recording method to the stage in Boston. Fortified with only guitars, a piano and a Revox tape recorder, the always-ambitious Rundgren toured the U.S. for a string of intimate solo shows, including this one at the Paradise club in Boston. During this set, he jams out to backing tapes of his solo records including Faithful, Hermit Of Mink Hollow and his classic double album Something/Anything. Listen to the whole show below.
Todd Rundgren is on tour now. You can find all his dates here. And again, you can hear his 1982 solo show in Boston below via the Paste archives.