Daytrotter Session - Aug 7, 2014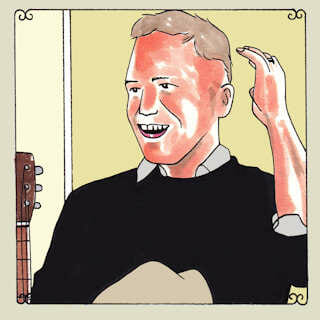 Welcome to Daytrotter
Rattlesnakes
If I Were A Tiger
It's A Dream
Oklahoma, USA
It's about perfect that Walter Martin admits to backing into his appeal for Ringo on the song, "The Beatles (When Ringo Shook His Mop)," from his debut solo album "We're All Young Together." His mother liked Paul, his daddy liked John and his sis liked George, so he was left with the goofy drummer. Some of that fun and whimsy that Starr is so known for is spread throughout and all over these wonderfully quirky and genuinely sunny songs. He's a wily songwriter, full of tricks and riddling hooks and words. His language is a menagerie of animals and shades of the hustle that most people have to get to every day.
"Sing To Me," featuring Yeah Yeah Yeahs' Karen O is one of the highlights on the album and it's one of those slight testaments to friendship and something that's probably love, even if love might ruin the beauty and shine of it all. Together, they sing, "Sing another lonely line with me/Sing it in a lazy melody/There's no words to say just how I feel," before launching into a yodel and it's one of those songs that puts the dimples in your cheeks, as well as the dimples in other cheeks. When the cassette tape used to fully exist, it's one of those songs that you would have thrown onto a mixtape for the cool girl you were hoping to impress with your feelings and wit.
The member of the hibernating band The Walkmen has made an album that delightfully strays from the tension and release acrobatics that his band is famously known for and he gives us a collection of songs that take us into the zoo that could have been aboard the yellow submarine.