Youth Lagoon Releases "Idaho Alien," Announces New Album Heaven Is a Junkyard
Multi-hyphenate Trevor Powers' first album in eight years from his beloved dream pop project arrives on June 9
Photo by Tyler T. Williams
Music
News
Youth Lagoon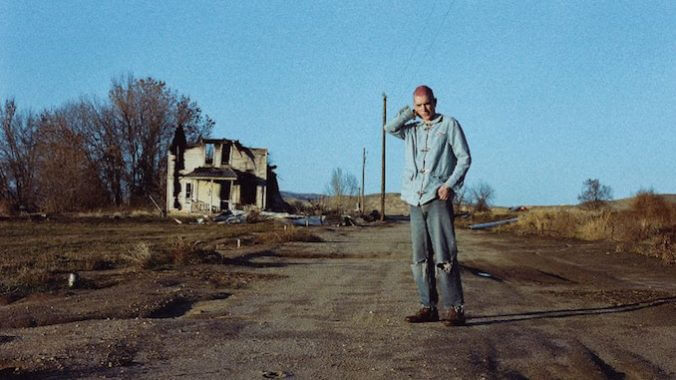 In 2011, Trevor Powers, playing under the moniker Youth Lagoon, released The Year of Hibernation, one of the most brilliant dream pop records of this century. The follow-ups, Wondrous Bughouse and Savage Hills Ballroom, saw Powers expanding on his own artistry and pushing the boundaries of experimental electronica and neo-psychedelia. After Savage Hills Ballroom came in 2015, Powers concluded his Youth Lagoon project a few months later.
After releasing songs under his own name since 2018, Powers is back as Youth Lagoon for the first time in eight years, gifting listeners with Heaven Is a Junkyard. The record arrives on June 9 from Fat Possum Records and will carry a tracklist of 10 songs. To mark a long-awaited and beloved return, you couldn't pick a better first single than "Idaho Alien." The track is soulful and finds Powers playing with the capabilities of his own vocals. He surfs through octaves, tinkers with sampling and delivers an emotional, dreamy and mystifying story about drug use, youth, brotherhood and war. "I don't remember how it happened / Blood filled up the clawfoot bath and I will fear no frontier," Powers sings.
"Idaho Alien" is one of Powers' best feats of songwriting to date. It's patient and, frankly, he's never sounded better. His vocals are at the forefront of the arrangements, no longer glossed over with ethereal instrumentals. Heaven Is a Junkyard was inspired not by the world, but by Powers' life at home, through a lens shaped by his love for crime novels. "Idaho Alien," in particular, tells a story about Powers' neighbor, with imagery of violence and a tender reflection on mortality.
"I've always loved old harboiled crime novels. They're twisted but pure. 'Idaho Alien' comes from that space. Home often feels like a Jim Thompson book. One of my neighbors smokes meth all day and mows the lawn at 2:00 am," Powers says. "Her boyfriend lived in a tent in her backyard, and one day she locked him out of the house so he went as far as trying to stab her. He got sent to prison for 10 years. She told me she still loves him, and I told her she deserves better. The last time I asked her not to mow the lawn at 2:00 am, we wound up talking about aliens and Subway sandwiches. Every November, a church group rakes her leaves and tells her about Jesus. I don't think it's working."
Watch the music video for "Idaho Alien" and check out the album cover and tracklist below.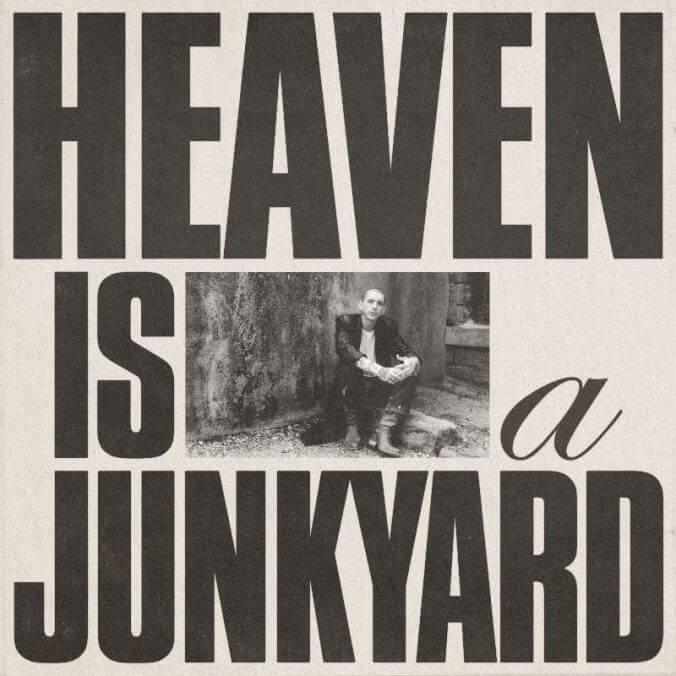 Heaven Is a Junkyard Track Listing:
Rabbit
Idaho Alien
Prizefighter
The Sling
Lux Radio Theatre
Deep Red Sea
Trapeze Artist
Mercury
Little Devil from the Country
Helicopter Toy