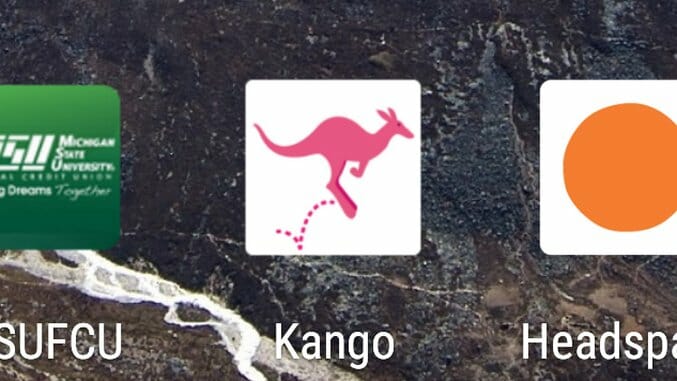 This school year, some parents in San Francisco are opting out of the traditional bus route. Instead, they are using a new rideshare app specifically designed to transport children to and from school, dance classes, sporting games and other after school activities.
"It is difficult to find a sitter that would just provide rides because usually there is a certain minimum number of hours that the person requires," explains Anita L., a Kango parent and user since August 2015. "Kango does not have this issue and has a pool of both sitters and drivers—so if one is sick or on vacation for instance, there is a backup. Overall, it provides more coverage."
For busy, working parents, Kango might be the answer-and it's just a few clicks away on your smartphone.
Finding a Solution for Working Parents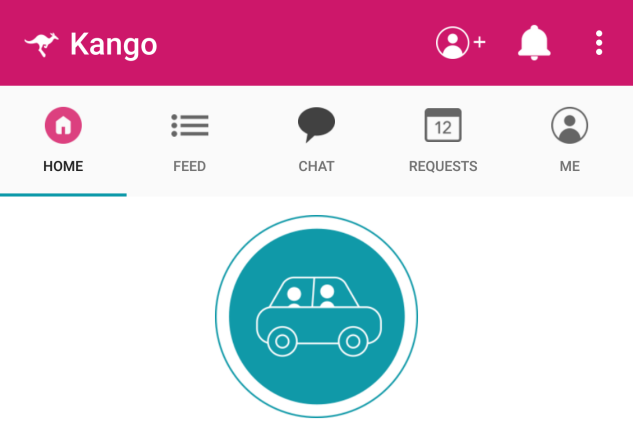 Kango Founder and CEO Sara Schaer is a working parent and understands the struggle of getting two children where they need to go during workdays or while away on business.
"I realized that smartphones helped immensely with juggling work on the go — but that was just voice, data or text," Schaer says. "Kids required actual people, caregivers and drivers that could be trusted. If it wasn't a parent or family member, who could that be?"
Schaer left her job at Snapfish to focus on finding a solution to this problem. Kaliyuga Sivakuma, her former co-worker, also left Snapfish and joined Schaer's team as lead engineer. Their first version of the app was a bootstrapped product called "KangaDo" which helped parents connect with each other for carpools.
After beta testing in Spring 2015, Kango launched in early 2016 and currently services six Bay Area counties. Though they are not active in other cities, they plan to launch in more locations in the future.
Wait…Isn't This What a Babysitter Does?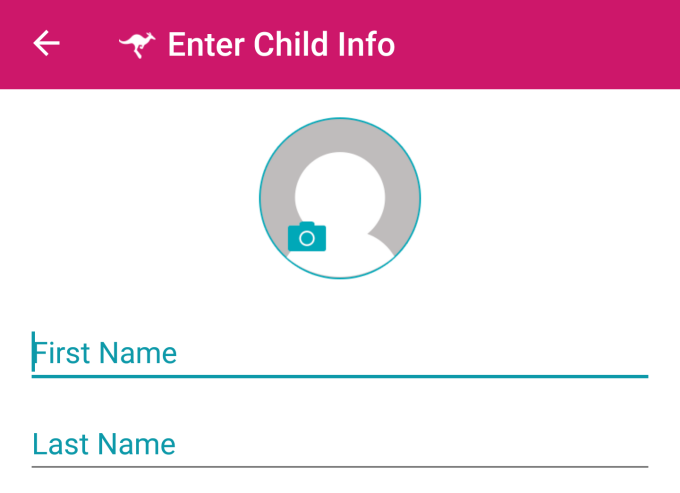 My first thought when I heard about Kango was, "Isn't the answer to just find a babysitter with a car?"
As it turns out, that's much easier said than done, especially in a big city like San Francisco.
Anita L. explains that she started using Kango just for rides, but when her regular babysitter quit, she used it to find a new sitter.
"Often, it is a combined ride and sitter situation where my daughter is picked up from school and the driver or sitter takes her home and stays with her for a couple of hours," she says.
Kango essentially combines the idea of a babysitter who also happens to drive with Uber. All Kango drivers and sitters have childcare experience, which is a part of their screening criteria, meaning not just anyone can sign up for the app.
However, not all Kango drivers sign up to be babysitters. Some cannot commit to the amount of hours being the sitter and driver would require, which is why Kango allows users to sign up just as drivers. That makes it flexible for those looking to earn money but not take on a full-time nanny job.
"Some Kango sitters do not own a car, or do not own a car that meets our selection criteria – but are otherwise qualified to care for children. So they do babysitting-only jobs. The level of screening is the same," Schaer says.
Right now, the app has more than 200 drivers and sitters and says they provide thousands of safe rides each month.
Is It Safe to Send Your Kids Alone in a Rideshare?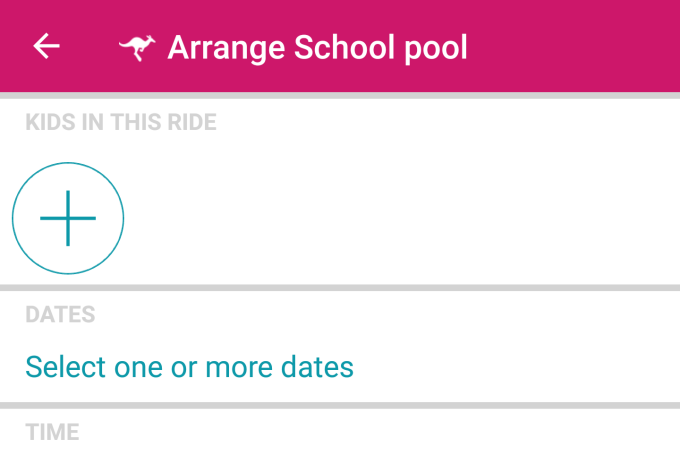 The number one question likely on your mind: is this safe?
Just like other ride share companies, Kango conducts background checks on all their drivers. However, the screening process isn't as simple as others. Applicants must have prior childcare experience and submit to a phone screen and two background checks, which include fingerprinting (using TrustLine verification in California) and an employer reference check. The company also conducts interviews with applicants who pass the background check and, if hired, they will have to attend an orientation before starting.
Moreover, parents are given the option to interview their first sitter or driver for free. For parents who are concerned about driving safety and the actual idea of putting their kids in a car with someone they barely know, Kango has an answer for those road safety questions.
"If parents have questions about road safety, we tell them about how all vehicles must pass a 19 point inspection by a certified mechanic, about the DMV record checks we do, the ride tracking and real-time communication via the Kango app, the live operations support, and our three commercial insurance policies," Schaer says.
Anita L. primarily started using the service for rides for her daughter to go to gymnastics class after school. Then, in her second year of using the app, she started using it for babysitting and rides when she couldn't take her daughter herself.
She says that Kango being a start-up appealed to her because they were more invested in wanting to succeed, meaning they were more interested in making sure her daughter was safe. Her nerves quickly vanished as the service became super-reliable and were consistently on top of their game, meaning drivers and sitters were always on time it was easy to get in touch with a representative from the company when she had any questions.
"I do not feel unsafe sending my daughter in a Kango ride anymore," she says. "I know a bunch of the drivers and sitters now, so I feel quite safe with my daughter in their hands."
Moreover, Anita L. enjoys the fact that Kango does not require her daughter to have a cell phone, as she didn't want her daughter (who was almost nine at the time) to have a cell phone at a young age. Other services like Shuddle required the child to have a cell-phone or a password to tell the driver when entering the car.
Anita L.'s she says she loves that Kango makes her daughter, who is now 10, feel independent and grown up by taking the rides on her own.
"She's happy and she has liked the drivers," she says.
Believe It Or Not, It Is Different Than Putting Your kid in an Uber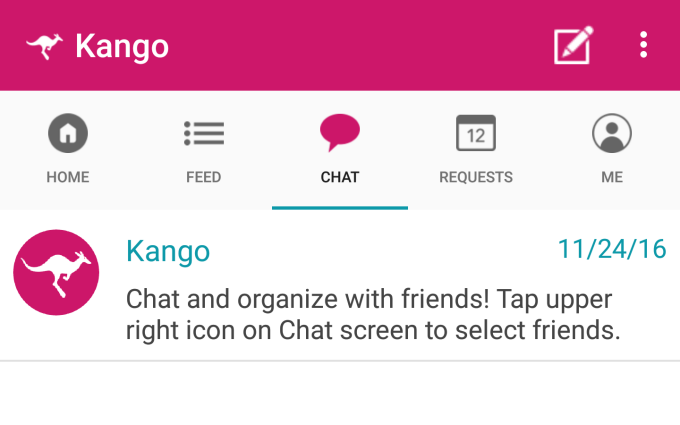 Now you might be wondering, "Do we really need a whole separate app for sending kids on their way? Why not just call an Uber or Lyft?"
"Providing safe, reassuring rides and care for unaccompanied kids needing to go places is very different from transporting adults curbside to curbside at the tap of a button," Schaer says.
If you were to just send your child to school or practice in an Uber, you wouldn't know who is going to pick them up and how much of a background check the company actually did. Not only does Kango put its driver through an extensive background check, but the app also gives drivers and sitters a profile, which lists their experience, prior customers and the ability to call and ask questions before hiring. All of these are a prerequisite for a kids ridesharing service, but not for an adult rideshare.
Schaer also wants parents to know that they are able to communicate with the people involved in the drive at all times, before, during and post-ride. Those people include the driver, Kango's operations team and school officials and teachers who know their child is being picked up by the service.
You can't just send an Uber to your school without the school knowing about it ahead of time. Most schools have a pick-up and drop-off spot with a sign-in and sign-out sheet that has to be followed. Drivers have to have their name on the list to pick a child up from school, and Kango does work with schools to follow their procedures and traffic guidelines.
When it comes down to sending your child to school in a rideshare, you ultimately want to make sure your child is going to safely get from point A to point B.
"Driving someone else's children is a huge responsibility, and parents want to know their precious cargo is in good, trustworthy hands," Schaer explains. "Families build this kind of service into their lives, so it needs to feel as safe, comfortable and natural as possible."